Almost all caregivers have to deal with chronic pain when taking care of the elderly and the disabled. To compound this problem, many seniors choose to suffer silently rather than tell their families and caregivers that they are in pain.
So much so that chronic pain can impact the mental health of the sufferer and can lead to loneliness, depression and even suicide.
Fibromyalgia and Pain Management
Fibromyalgia is a chronic condition characterized by widespread musculoskeletal pain, fatigue, sleep issues and mental distress. Fibromyalgia affects five million people in the US.
The focus of the treatment of fibromyalgia is to manage its symptoms. The treatment normally consists of a mix of both medication and therpay.
Over-the-counter medication and/or prescription medication might be recommended to fibromyalgia patients.
Similarly, a combination of physical therapy, occupational therapy and counseling can help those suffering from fibromyalgia.
Reflex Sympathetic Dystrophy (RSD) Syndrome
Also known as Complex Pain Syndrome, Reflex Sympathetic Dystrophy Syndrome is a condition where you suffer from chronic pain in your arm or leg. It often occurs after a stroke or a heart attack and is accompanied by symptoms like swelling, tenderness and discoloration.
We do not have a cure for Reflex Sympathetic Dystrophy Syndrome yet but doctors are able to treat the symptoms to provide pain relief.
Reflex Sympathetic Dystrophy Syndrome and Seniors
Because the RSD is easily confused with pain due to a fall or an injury, it is not easily diagnosed.
Often caregivers are not easily able to understand the origin of the pain that a senior is suffering from. One of the reasons for this is that seniors with RSD Syndrome often have pain that can not be easily explained. In such a case, the caregiver should communicate this with the seniors' doctor as soon as possible.
Pain Management with Acupuncture and Alternative Medicine
Pain management is not limited to modern medicine. Traditional medical practices like acupuncture and also have their place when it comes to managing chronic pain.
Acupuncture is a form of traditional Chinese medicine that involves inserting very thin needles at specific points of the body to manage pain. It is increasingly being used for wellness and managing stress.
Palliative Care and Pain Management
Palliative care refers to specific care for patients suffering from serious health conditions like heart failure, stroke, cancer etc. The focus of palliative care is to ease the patients' symptoms and improve their and their family's quality of life.
Pain management is a very central part of palliative care. Hypnosis, physical therapy, cognitive behavior therapy, and psychotherapy are central to non-medicinal palliative care.
Opioid medicine sometimes forms a part of the medication used in palliative care. Depending on the condition, patients are prescribed weak or strong opiates.
Pediatric Chronic Pain
Sometimes children suffer from chronic pain conditions that are long lasting (three months or more) and recurring in nature. The pain remains after the child has healed from an injury or illness.
Unlike adults, pain in children does not get the same medical attention. Chronic pain can be a symptom of a disease or a disease by itself. Even if you do not see a clear reason for your child's chronic pain, it is important to believe that their pain is real and speak to a medical practitioner.
Articles on Pain Management
This section of Respect Caregivers talks about chronic pain and seniors. We discuss specific instances and causes of pain and the products available for seniors and caregivers for effective pain relief.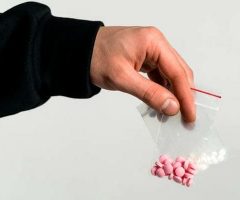 What is Tramadol? Tramadol is an opioid pain reliever that is used to treat moderate and severe pains. Tramadol is sold in the market under the brand name Ultram. This…