Are you tired of constantly taking care of your loved one with autism? Let's find out how respite care for autism can help you as a caregiver to take a small break.
Approximately 5.5mn (2.2%) Americans have Autism Spectrum Disorder (ASD). ASD requires continuous support for the patient's entire life.
Autism spectrum disorder (ASD) patients have issues in communicating with others and interacting in a socially agreeable manner. Many times they are unable to reciprocate to others in a conversation or display nonverbal cues that form an important part of human interaction.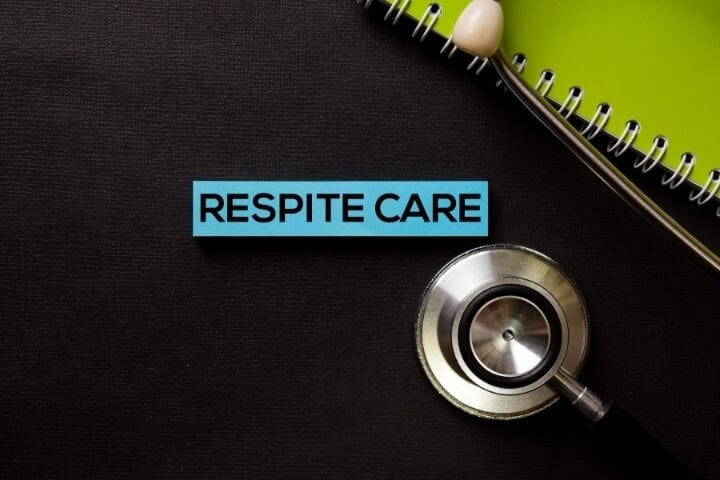 Whenever you raise your child or care for an older loved one with autism, you need to supervise them almost 24 hours a day, which can be extremely taxing on the caregiver. Many adult ASD sufferers require constant care every day.
This article focuses on the caregiver's plight, and how respite care might be able to give them the small break they need to come back rejuvenated and ready to face the challenge again.
You might like to read: How Does Music Therapy Help Autism?
How Stressed Are Caregivers of ASD Patients?
A study focused around caregivers of autism patients showed that 59.1% of them had a decline in psychological quality of life, and 56.6% had problems in the physical domain. These results are not surprising because tending to an autistic patient can be very hard both physically and mentally.
You may lose your sense of humor or start cutting relations from the outside world and put aside your hobbies, full-time jobs, and friends to focus solely on your loved one. It may severely affect your physical and mental health. Consequently, you may become depressed, sad, and prone to other chronic diseases.
It's essential to keep in mind that you can take the best care of your loved one only if you take care of yourself. Respite care is a good option that allows you to take a temporary break from your duties and responsibilities towards the loved one with autism.
Respite care lets you focus on your health, go to the doctor, or go for an outing with your spouse or friends. A short break can make you feel re-energized, less stressed, and you can focus better on your loved one.
This article discusses more on respite care for autism. So, you can continue reading the whole article for more information.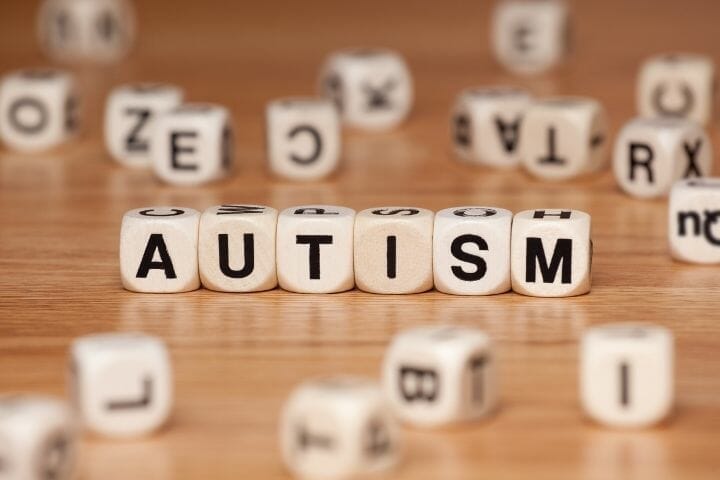 What Is Respite Care?
A primary caregiver may feel exhausted and get depressed while taking care of his patient's health for a long time continuously. Respite care provides temporary relief to primary caregivers, arranged for an afternoon or several days a week.
Benefits Of Respite Care
#1. Caregivers Get a Break
Serving as a primary caregiver is extremely rewarding, but everyone needs a break. Respite care is a perfect way to get temporary relief while still maintaining the primary caregiver for the care recipient.
#2. Assists In Emergency
Life is unpredictable. If you are a primary caregiver and an unexpected incident occurs; you might be compelled to leave your house. You may lose a loved one or fall sick. Respite care can assist your loved one while you take a short break to take care of personal emergencies.
#3. Patient Gets Personal Attention From Professional Caregiver
Respite care is the perfect opportunity for your loved one to get personal attention from a professional caregiver. A professional caregiver might be able to see something which you, as a family caregiver might have missed.
Why do Caregivers Need Respite Care?
If you are a caregiver, you need respite care for several reasons. I am listing a few of them below.
You may need to go to the doctor for checking your health.
Your child, spouse or any of your family members needs you.
You may need to do a job for financial assistance
You have not spent time with yourself or with your spouse for too long
What Is Respite Care For Autism?
The word respite means to break or relieve. Respite care allows you to take a temporary break from the caregiving duties towards your loved one with autism.
A respite caregiver is a person who will take care of your loved one with autism for a short period so that you can take a break and focus on your health or engage in activities that you may find relaxing, entertaining and restful.
The respite care can be overnight to a few days a week. You can use respite services either occasionally or regularly.
You might like to read: Different Levels of Care for the Elderly
It can be challenging to justify taking a break for the loved one with autism. You may feel that no one else can care for your loved one like you or may feel guilty and selfish. It's true on one side but taking a break and doing something relaxing is beneficial for your mental health.
It's not at all selfish to need time for yourself. If you are exhausted caring for your loved one with autism, then your patience and compassion will grow thin. You will find it hard to connect and provide sufficient care to your loved one with autism. A break is why it is necessary to feel more energetic and focused on your caregiving role.
Additionally, respite care is an opportunity for your child or loved one with autism to have stronger relationships with other people. Again other caregivers may have new ideas to motivate or introduce new ideas that your loved one with autism will enjoy.
How Do I Find Respite Care For Autism?
#1. In-Home Model
The options can vary depending on your respite needs and the needs of your loved one with autism. Your friends or other family members can provide respite care to your loved one if you want a break just for an evening out.
But if you wish to have regular respite services, you need to take the help of different agencies near your location. Home-based respite services are provided by various nursing agencies, home health agencies, or non-profit organizations. A trained respite provider will come to your house and support your loved one with autism.
Sitter companion services will also help you in providing respite care. The trained respite provider comes to your house and supports your loved one with autism so that you can take rest or do other essential things.
You may even hire a respite provider independently. In such cases, you don't have to pay extra money to the agency but you have to handle other things like background checks of the individual or train him properly to take care of your loved one.
Benefits of In-Home Care Services
The care recipient does not have to adjust in a new environment
In-home care services are a bit economical.
Transportations barriers of your loved one with autism are eliminated.
You might like to read: Will There Be A Cure For Autism In The Future?
#2. Out Of Home Models
Out of home models enable your loved one to go outside the home and experience new surroundings. You can enjoy your time in your own home without any constraints. It allows you to spend time with your other family members.
However, I have listed a few considerations that you need to think of while choosing an out-of-home model.
Transportation is required, and you will need to move special equipment to the place where the patient is going.
Your loved one may not like the new surrounding and find difficulty in adjusting
I am listing some of the out of home models that will help you provide respite care to your loved one with autism.
Adult Daycare Center
You can take your loved one with autism to an adult day center for respite care for a few hours in a day or whole day. The daycare center offers meals to your loved ones. They engage them in various activities, which is helpful for their mental health.
Specialized Camps
Specialized camps are another option that can serve your loved one. They also have trained staff to provide medical care to your loved one.
Nursing Home
Your loved one can get respite care in nursing homes. There are trained staff in a nursing home who can provide medical care to your loved one when needed.
You might like to read: How to Help Elderly Parents From a Distance?
How Do I Make Sure The Provider Is Right For My Family?
Below, I am discussing a few essential tips that you need to discuss with a potential respite worker. You need to observe how the respite care provider interacts with your loved one with autism or how your loved one reacts to the care provider. Make sure both fit well. If you are not satisfied, then keep searching.
However, you cannot expect every respite care provider to be a perfect match for your loved one. Sometimes after making a lot of effort, you may not find a respite care provider as an ideal match for your loved one with autism.
In such situations, it's best to move on and find a respite care provider who will provide you with all the support you need for your loved one with autism.
Ten Things You Need To Discuss With A Respite Care Provider
#1. Previous Work Experience
Unlike most other chronic diseases, a respite care provider may not necessarily have experience in handling patients with autism. This is because autistic behavior differs from one individual to another.
You may prefer a care provider with no experience so that you can teach him the best ways to handle your loved one with autism.
Some care providers with experience may use strategies on your loved one which they may have applied in the previous patient. But the strategy may or may not be appropriate and effective in your loved one.
#2.Background Checks
You need to do a thorough background check of the respite care provider. It includes DMV record, criminal history, first aid certification, insurance, etc.
If you are receiving services from any agency, you need to tell the respite care provider to share all the documents required for employment.
#3. Knowledge About Autism
You need to check the knowledge about autism in the respite care worker. Most inexperienced care providers may have misconceptions regarding autism.
They may refer to the movie Rain Man, but that movie is 22 years old, and now we know a lot more about autism than 22 years ago.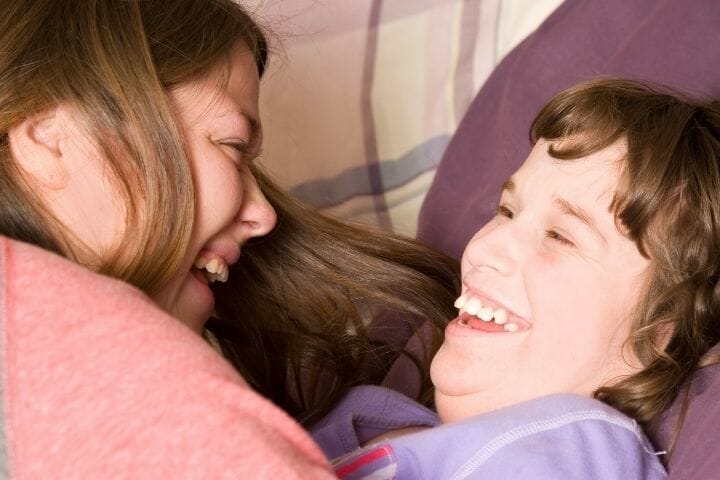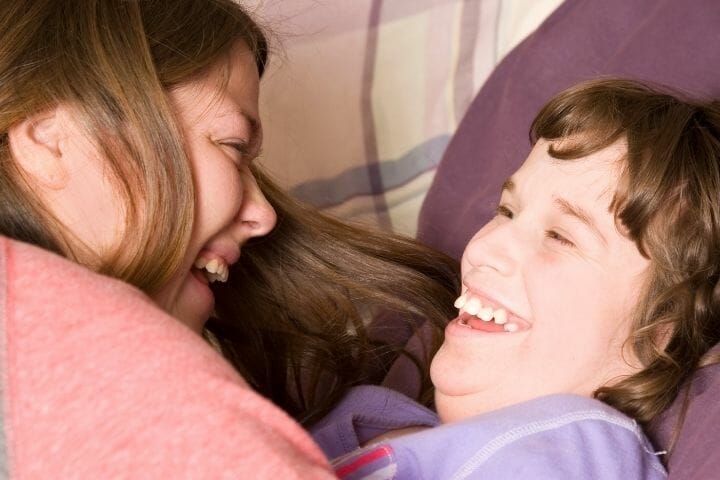 You might like to read: How to Find a Good Caregiver for Elderly
#4. Willingness To Attend Training Sessions
Some communities and agencies provide free workshops on autism or train respite care providers. You need to ask the individual about his willingness to attend the training programs on autism.
#5. Behavioral Concerns
Behavioral issues like biting, aggression, scratching are commonly seen in autistic patients, which can make any ordinary person angry. You can describe the things that happen at home and ask the care provider if he feels comfortable handling such issues.
#6. Availability Of Respite Care Worker
Ask the individual about when they can start the first respite session and how often he can repeat it.
#7. Ask For References
You should ask the respite care provider to give at least three references, but the references should be employment situations and not personal references.
#8. Know The Concern
You need to list all the things your loved one with autism finds challenging to compete with. Then ask the care provider about his concerns. If the care provider is honest about his concerns, it will help you know whether he will be a perfect match for your loved one with autism.
#9. Safety Issues
You need to discuss safety issues with the respite care provider. It will be best if you document all your concerns.
#10. Supporting Your Loved One In Group Settings
Sometimes you may need the respite care provider to accompany your loved one in social groups or after school programs.
You need to ask how he is going to handle such a situation. If he is not experienced, teach the best possible ways to manage your loved one with autism in social gatherings.
You might like to read: Caregivers Guide To Board Of Veterans Appeal
Where Can I Find Local caregivers?
Most of the researchers say respite care is one such service that most people don't know where to start or how to pick up a comfortable program for their loved one.
Ask The Care Team
You can talk to the treatment team of your loved one with autism regarding local caregivers. The treatment team includes doctors, social workers, therapists and teachers.
These professionals know what your loved one needs right now, and as they work in a health care community, they have a better idea regarding local programs and can suggest a good one for your loved one.
But if you are not satisfied with the local programs suggested by the professionals or want to broaden your research, I am listing here a few possible ways to find the local caregiver.
EasterSeals
EasterSeals is a nationwide organization that offers respite services, including overnight stays and sleepaway camps. Some states have only one Easterseals. If you live near the facility, you can take advantage of this organization.
ARCH National Respite Network
You can use ARCH to search for respite programs or providers near your location.
Autism Speaks
You can find more than 100 respite programs on the website of autism speaks. Try to click some of the links of the respite program and use the given phone number to call and schedule an interview.
How Much Does Respite Care Costs?
Respite care costs usually vary because it depends on various factors like the type of services needed by your loved one, the number of hours you need respite care, the state in which you reside, and the care location.
The average monthly cost is $1603 in an adult day care center, which is less expensive than other respite care programs.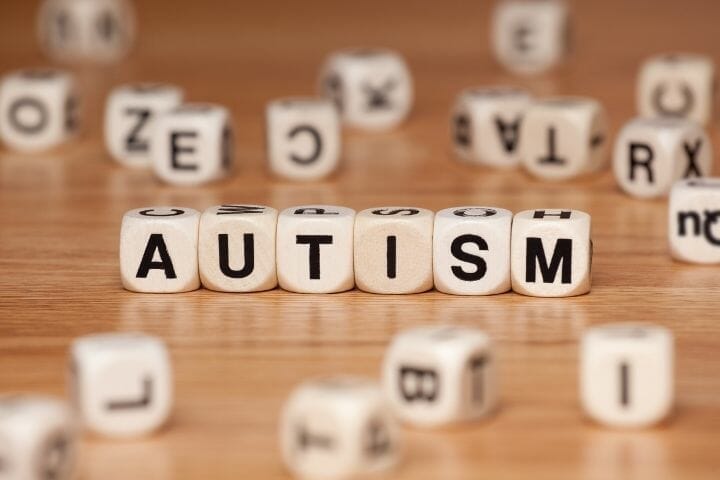 How Can I Pay For Respite Care?
#1. Medicaid
Medicaid usually does not cover respite care costs. But some states offer waiver programs that may help you cover the cost.
#2. Long Term Care Insurance
Long term care insurance usually doesn't cover respite care. But some policies cover custodial care in nursing homes or adult daycare centers.
#3. Medicare
Medicare usually doesn't cover respite care. But Medicare covers respite stay when used in conjunction with hospice care. It covers the cost when your loved one Stays in hospital for five days in a nursing home or hospital.
#4. Veterans Benefit
You can get respite care assistance from VA Aid and Attendance benefit, if your loved one was in the forces at some point.
#5. Medicare Advantage Plans
Medicare Advantage plans cover non-medical benefits like adult day care services and respite services.
How Can I Apply For Respite Services?
You can apply to be a disability services manager in your Local health office or any volunteer organization that caters for the needs of your loved one with autism.
The National Respite Network
The National Respite Network is a non-profit consortium dedicated to helping caregivers to find trained respite care providers. The locator database can help you find the right individual for your loved one.
You might like to read: Caregivers Guide to Providing Emotional Support
Wrap Up
Many family caregivers don't consider taking care of their loved ones with autism a burden. They think it's their duty to take care of their loved ones throughout the day and night. However, it can take a toll on the physical and emotional health of the caregiver.
It's always a good idea to take advantage of various respite programs so that you can take a break from the caregiving duties and focus on your personal life. I hope the information provided in this article is valuable, and don't forget to share the article with someone searching for this particular information.
You can ask us queries related to respite care for autism in the comments section, and we will try to get back to you as quickly as possible.