Planning to buy your dream vacation home for retirement? Don't invest without reading our guide on how to buy a vacation home for your golden years.
Golden years of life usually refer to those incredible years when you have just retired and are still in good health to relax and enjoy your life. You do not have to worry about your career; you do not worry about your family responsibilities, you can finally focus on yourself!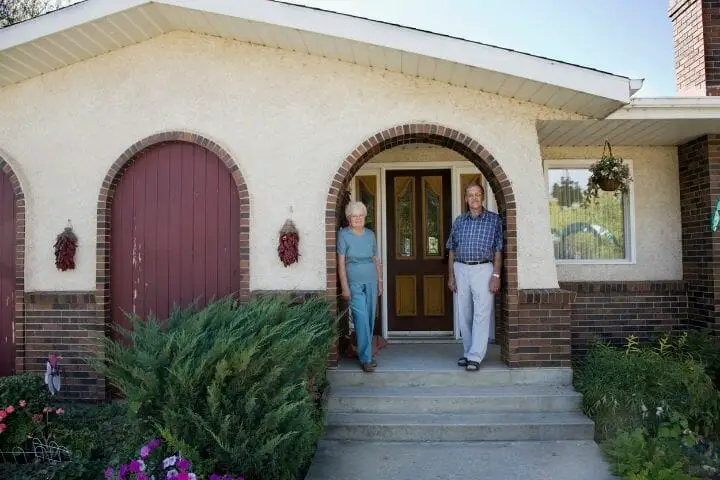 Buying a vacation home is a dream for many people. It can provide you with the peace and serenity of a locale that you always wanted to be surrounded in. It will be a place where you can sit on the couch while sipping a cold beverage, enjoying the beautiful view, and remembering your best days.
Today, we will tell you how to make the dream of buying a vacation home a reality. We will talk to you about the things you need to have in your mind if you are considering this option. 
We will check its financial viability for you and tell you about the caveats you might miss in the rosy picture of a fantastic vacation home. 
Why Vacation Homes Are Good Investments
A vacation home or second home is not only a place to relax and enjoy, but it is also a good investment to consider for the future. If you are considering buying a vacation home for your golden years, then buying it in a popular location might be a good thing to do.
There are several reasons for it; some of them are listed below.
You might like to read: How to Volunteer in a Retirement Home
Value Appreciation
If you buy a vacation home at a popular destination, then the property's value appreciates regularly. It will not only give you monetary safety, but it also becomes an excellent option for investment. 
The real estate in popular tourist cities is bound to increase with time, so you do not have to worry about whether your investment is futile. It will be fruitful no matter what. You can benefit from the property while you are alive, and when you are gone, the vacation home would be an excellent legacy to leave behind.
Good Rental Value
This is another excellent benefit of buying a vacation home at a popular place. When you do not want to use the property, there will always be someone willing to take it for rent. 
The vacation home can become an excellent source of steady income when you are not using it. If you are the person who only seeks a vacation home just for a seasonal visit, then this investment can become your cash cow. 
The property itself will appreciate with time, and you will also get steady payments.
Tax benefits
When you apply for mortgages for a second home after clearing your payments of your first house on time, you get a certain amount of tax benefits on your income. You also get some relaxation in the costs of the installments.
This policy is different for different banks, so make sure you talk to your bank about the tax benefits you will become eligible for.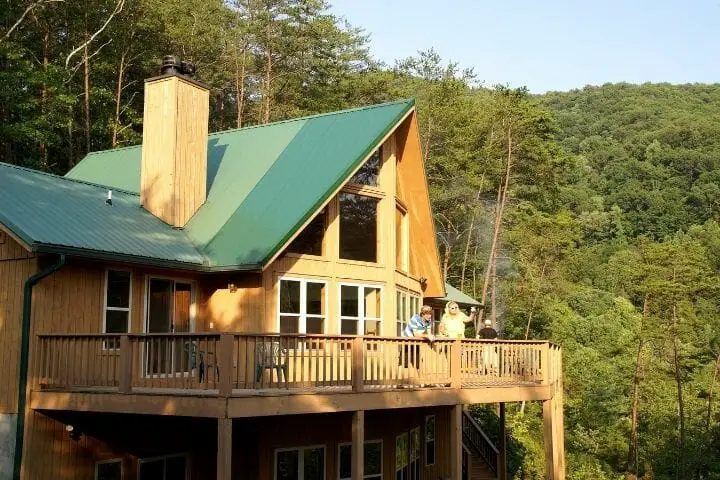 You might like to read: How Much Savings Does It Take To Retire in the Philippines?
Things To Keep In Your Mind Before Buying
We told you about why a vacation home is a good investment? Now let's tell you about certain things you should consider before buying a vacation home. As with every investment, you must do this after careful thinking on these points.
Affordability
Before buying a vacation home, ask yourself a simple set of questions: 
Can you afford it? 
How much are you going to use the home? 
How will you manage the property? 
These questions may sound simple. But they will make your priority and estimations very clear. You need to consider your income at this time and after retirement and then plan for installments that the vacation home will incur upon you.
Mortgages have hidden costs even if you qualify for it under a second home. Another thing to count is whether your current house is paid for or not. You should go for it if you think you can afford a second property after considering all of these facts and figures.
Location
You should ask yourself where you picture yourself after retirement. Do you have a passion for nature and want to spend your retirement in a place surrounded by natural luxuries? 
Or do you want to explore lovely food joints in a busy city? Then you should move ahead with your decision. You should consider your shortlisted locations' medical, transport, and other emergency facilities. 
The location that you are considering should not be too remote as this will not be good for you in the long run. Neither will it increase the value of your property, nor will it do any good to your mental health. Therefore, you should look for a property with good accessibility, peace, and some public importance.
You might like to read: Do Immigrants Receive Social Security At Age 65?
Be Far-sighted
Evaluate your future requirements and then choose any suitable property. Do not narrow down your vision in just retirement joys. Golden years are golden for a reason, as they are limited. So do not be a short-sighted person and later get stuck with a property that does not give high returns and is painful to manage. 
Sit down and think about your life ten years from now, and then you will get a clear idea regarding your investment. We advise you to include your family in the decision-making process. Every financial decision impacts your family members as well. Therefore, including them in the decision-making process will cover everyone's interests.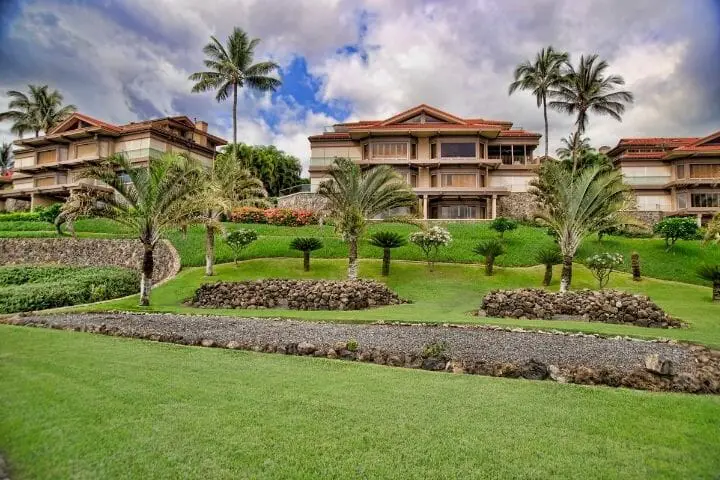 Consider Maintenances
Once you buy the property, things will not be just about staying there and enjoying the peace. You will have to do necessary maintenance frequently. With age doing this maintenance gets tough. 
You might have to hire a manager to take care of your property if you do not have any close family members. This will bring the extra cost you have to pay as a salary to your manager. So, you have to keep these things in mind before considering buying a vacation home.
Tax liabilities
You may be eligible for mortgages under a second house and have some tax benefits. But, if you rent the property, you will have to show the rental income in your tax return. If you deduct the number of maintenance, you also have to show the remaining income in your return. 
Also, you need to occupy your vacation home for at least 14 days or 10% of the time the property is rented. Otherwise, the IRS will consider the property investment and deal with your taxes accordingly.
Ways to Buy a Vacation Home
Clear the dues of your first home in the time limit so that you can be eligible for mortgages under a second home.
Keep a healthy credit score and never miss out on your bills.
Save money while you are working to build ample retirement funds.
Keep eyes on emergency selling advertisements in the area you want to buy a vacation home; you can get a good deal this way.
Be educated about the benefits and relaxations you are eligible for.
Never fall for misleading advertisements. Do proper research about the rates of similar properties and prospects of the region.
In cities, some government-owned properties are always getting auctioned. Keep an eye on such auctions to land with a suitable property.
You might like to read: How Do I Apply for HUD Senior Housing?
Best Places To Buy Vacation Homes In 2022
A June 2021 report claimed that buyers' demand for second homes is decreasing due to the pandemic. This has opened the gates for affordable real estate in the United States.
While the demand for second homes has declined, the demand for rentals is increasing considerably. In another report on buyer's interest, it was found that most people are seeking a budget of $400,000. 
The top places that you can consider under this limit are Gatlinburg, TN, St Augustine, FL, Dauphin Islands AL, Palm Strings CL, etc. you can choose among the best properties with a good capital rate in these locations.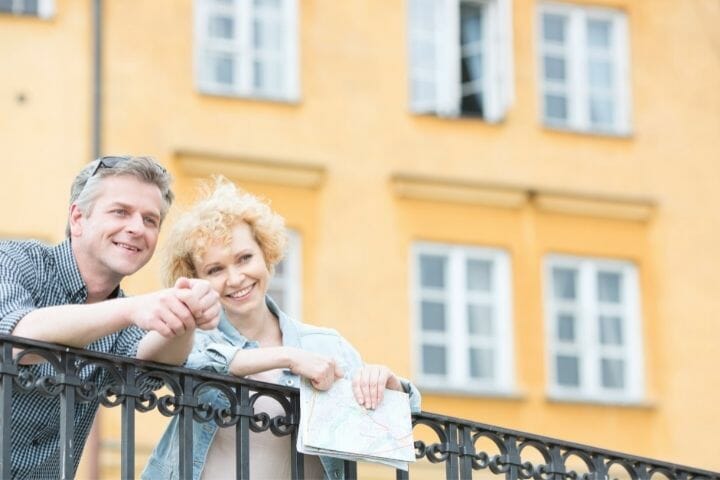 Wrap Up
A vacation home might seem a very rosy prospect, but buying and planning for it are full of challenges. We covered some of the challenges you need to consider before buying a vacation home.
We told you about the questions you need to ask yourself before investing. The clearer you are about what you comprehensively need, the more you can enjoy your investment later. So, be wise when deciding to invest.
Keep all the possibilities open before you when you are buying the property. It would be best if you considered renting the property as an option to choose the location of your premises accordingly. Remember that this decision is not just about you, so include your family in the decision-making. 
Research about the IRS's definitions of investment and household properties. In that way, you will save your unnecessary tax deduction. Be mindful of that 10% and 14-day essential stay rule so you can qualify your property as not an investment.