Are you going to retire in a few years? This article will guide you through planning and paying for your retirement.
Retirement planning means preparing today for your future to achieve your goals and become financially independent in the golden years of your life. It includes setting your retirement purposes, estimating the amount of money you need after retirement, and investing money on various retirement plans.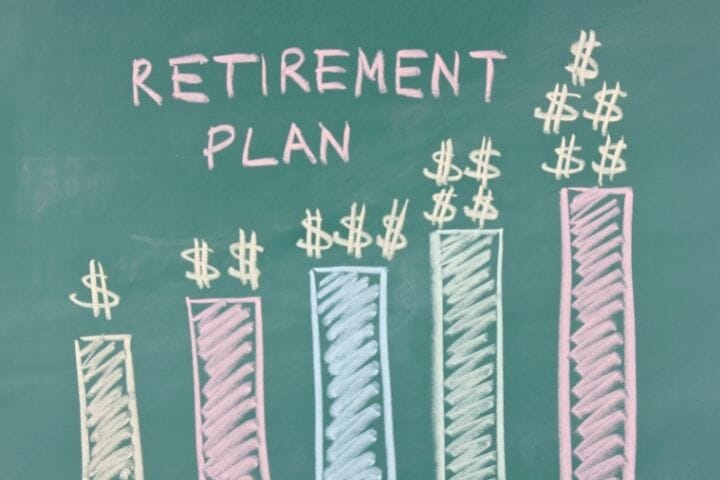 The mechanism of the retirement plan has not changed over many years. But you may face a lot of challenges than savers of previous generations. Life expectancy has increased, which means you need more money to last longer. 
Bond yields are much lower now, which means you cannot buy fixed income instruments and get double-digit returns. Again there are a lot of health issues happening because of the pandemic. 
Again you may want to experience various things you could not enjoy during your working period. So for all these things, you have to save money today to use them after your retirement. This article will guide you through planning and paying for your retirement properly. Read on if you want to enjoy your later years comfortably.
A Guide To Annuities
An annuity is a contract between you and the insurance companies in which you make a lump-sum payment or make payment in parts and in return receive disbursement either immediately or in the future. 
The time of your pay-out depends on the type of annuity you choose and when you plan to retire from your work life. Purchasing an annuity is a great addition to your retirement income plan because it can ensure that you won't outlive your money.
There are mainly two stages of annuity contracts. The first stage is accumulation in which you save and grow your retirement funds and the second stage is the distribution phase in which you start collecting the pay-outs.
Types Of Annuities
There are mainly two types of annuities.
#1. Fixed Annuity
You can choose a fixed annuity if you want to receive the annuity payments immediately after one year of investment.
#2. Deferred Annuity
In a deferred annuity, you invest the money in regular intervals for 25-30 years so that a large sum of money is created and get the pay-outs after your retirement. This is the more common form of retirement planning instrument.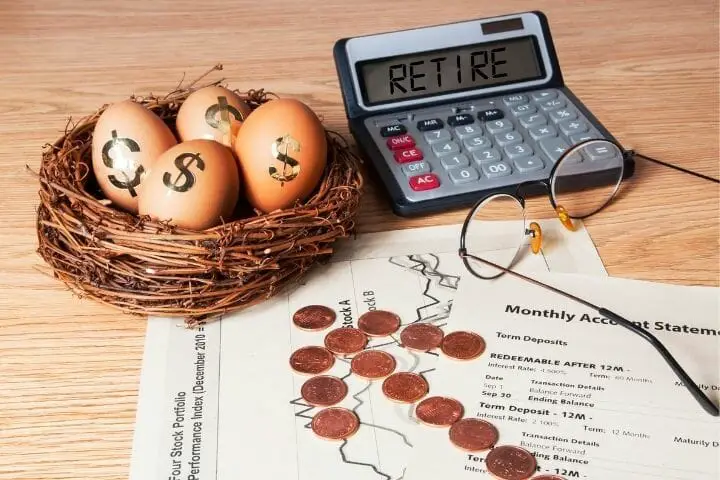 Reasons To Buy Annuities
Long term security
Death benefits for heirs
Inflation adjustments
Principal protection
Financial Planning Tools
Financial planning tools are instruments used to meet current and future financial goals through a proper financial plan. The financial tools are mainly divided into two types.
#1. Wealth Growing Tools
The wealth-growing financial tools help to grow and increase the value of money over time. Examples of wealth-growing tools are mutual funds, stocks, or bonds.
You need to consider two significant variables while investing money, i.e. risk and return. You should know that the greater the risk, the higher the potential return and vice versa. 
So, if you want to get higher rates of return over time, then you should be ready to take a risk with your money. For instance, if you invest your money in stock-based mutual funds, then your money is at greater risk.
But if you don't want to take any risk of your money, you should put them in lower risk tools like savings accounts or bonds.
#2.Protection tools
The protection tools provide a lump sum amount at once or partial cash infusion to you or your family because of incidents like death, accident, illness, or disability. Examples of protection tools are health insurance, educational, pension, funeral, car, or fire insurance.
When Health Costs Wreck Your Retirement
In the United States, healthcare costs average to about $11,000 per person and are expected to grow to $18,000 per person by 2026. Of that, about 11% is out-of-pocket expenses.
It's challenging to put the exact number you need for retirement health care costs 
because it depends on your personal and history of your family's health. You are likely to spend more money on health care after retirement if you choose an unhealthy lifestyle or have chronic illness compared to someone healthy. 
Again, healthy people cannot assume that they will not spend necessary medical expenses after retirement. For instance, a sudden road accident can raise your medical bills. I am describing here ways that poor health wrecks your retirement life.
#1. Poor Health Can Force You To Retire Earlier
If you are disabled or have a chronic illness for a long time, you may be compelled to quit your job. It can affect your retirement savings or the money you want to save for a golden year.
#2. You May Have To Collect The Social Security Benefits Earlier
Consistent poor health can force you to retire early and file for social security benefits at the age of 62 to cover the medical expenses. Your social security check size is based on average indexed monthly earnings(AIMI).
If you worked for 35 years, then social security ignores the years you earned the lowest income. But if your working period is less than 35 years, then social security uses zero in its calculation. 
For example, suppose you work for 25 years, then the AIMI formula includes ten years' worth of zero earnings. It means if your working period is less, you will receive fewer social security benefits compared to one with a longer working period.
Americans Are Not Ready For Retirement
Despite the strong economy, most Americans are now struggling to save money for their golden years. The Covid 19 pandemic has taken a heavy toll on the feelings of Americans about their retirement security. That's why they are now adequately prepared for retirement.
A survey by Finance Buzz says that 27 percent of Americans have stopped or decreased their retirement savings. In contrast, 21percent have not started their savings for retirement, including 45 percent of Gen Z and 20 percent of millennials. Most of the millennials said that credit card and student loan debts were the main hindrances for savings for retirement.
The GOBanking ranks asked 2000 respondents about their savings, from which 45.5 percent claimed that they had zero dollars in retirement savings while 19 percent said they would retire with less than $10,000 in their retirement savings. 
The survey even asked people the reason for not having enough retirement savings. Most people answered that they struggle to pay bills like rent, mortgage or car payments. Another reason was they give more importance to paying debts rather than retirement savings.
The financial experts say that a person should save at least ten times the salary by the age of 67 to use it during the golden years, But if you are retiring at the age of 62, then you need to save more to compensate for the additional five years. But the report from the Economic policy says that nearly half of U.S families have no retirement savings.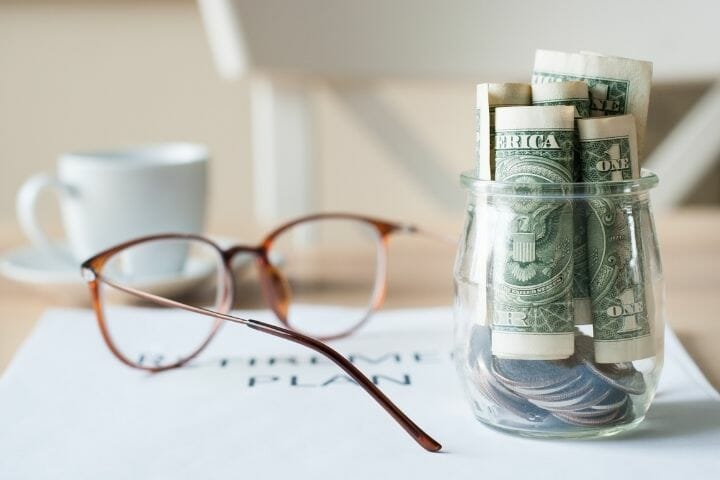 Is It Better To Resign, Retire Or Take A Sabbatical?
Resigning or retiring early from your working period will impact your social security benefits. So it's best to take a sabbatical. Sabbatical is offered to the employees after 4-6 years of their job and after you get sabbaticals every four to six years.
Millions of Americans are worried about their career and savings. They are terrified that they don't have enough money to save for golden years. Many experts suggest taking months or years of break from your working period and going for a vacation or enjoying it with your family. It will refresh your mind and body. 
There is a logic behind a relaxing job career break. A break in your job career has the possibility of a longer life, which means you will retire later and benefit from social security. Secondly, taking a sabbatical does not reduce the period during which you have worked when your social security will be calculated later on.
Min Wage Hike Impacts Ontario Seniors
An increase of wage hike from $7.25 to $15.00 per hour has a tremendous impact on the life of Ontario seniors. An individual working with $7.25 per hour gets approximately $13,000 per year, which is less than the social security retirement benefits of $18,500 per year. 
An increase in wages, i.e. to $15.00 per hour, will increase the annual wages by $3,000 per year, thus bringing the earnings in line with the yearly average social security benefits. It will motivate more Ontario seniors to delay claiming social security benefits to increase future payment.
Crash Proof Your Retirement Plan
When you move into your retired years, focus on principal and not much on risky growth. 
The crash-proof retirement system is a way to preserve 100 percent of your principal investment, or you can say it utilizes your financial vehicles subjected to market risks.
You can crash-proof your retirement by being smart and disciplined. You can start by assuming that there will be market crashes that you cannot avoid from time to time. You cannot predict it accurately, but they should not hurt the nest egg of your retirement.
Below, I will list a few steps that will help you crash-proof your retirement plan.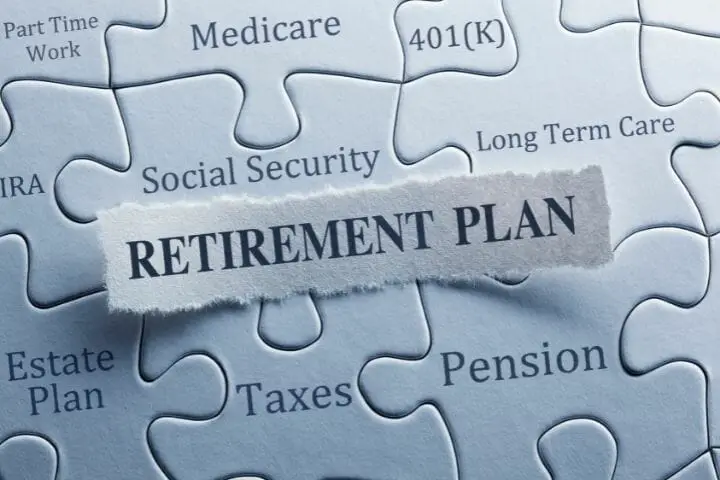 #1. Take The Help Of Online Calculators
There are plenty of retirement income calculators available online that help estimates your retirement corpus. You have to give basic information like your age, income, savings, and the chances of getting retirement from the office. Well, you can also use these calculators to see how your retirement corpus changes if there is a sudden market crash.
#2. Use Recent Downturns As A Guide
When you are closer to retirement, you should aim for an even balance of stocks and bonds in the portfolio to expose you to the minimum amount of risk. You cannot know in advance about the following challenges of the market you have to face. So the best way is to prepare yourself by looking at the setbacks which the market has faced lately.
For instance, if you see a drop of 5.5 percent in stock prices and the bond market has increased to 7.5 percent. Then it does not mean you will throw out all the stocks, but it means you need to rebalance the bonds and stocks in your current portfolio.
Benefits Of Working After Retirement
You must have often heard that retirees are happy to leave the workforce to have more leisure time. But now, most Americans are opting to work in their golden years.
Working after retirement has several benefits. Let me list some of the benefits below.
#1. It Will Provide You Extra Income.
You may start looking for a new job after retirement if you have not saved enough money to cover the life expenditure or have a financial emergency.
Again it allows you to earn extra money to spend a vacation with your family or bridge the financial gap until you qualify for Medicare.
#2. Few Health Problems
If you start working after retirement, fewer health problems like cancer, high blood pressure, diabetes, heart disease, and others.
#3. Mental Sharpness
When it's time to retire, you can pick up a part-time job which will be different from the type of job you are doing throughout your career. Being busy, you will have fewer chances of cognitive issues like dementia.
#4.Socially Active
Many older adults feel isolated after retirement, leading to sadness, depression and anxiety. So, working after retirement will help you remain socially active, which is quite beneficial for your physical and mental health.
Demerits Of Working After Retirement
#1. Added Stress
If you choose the wrong job after retirement, you put unnecessary stress in your life.
#2. May Impact You Financially
Before joining a part-time or full-time job after retirement, it's best to consult a financial advisor to make sure that your work may not hurt you financially. Consider social security benefits, health benefits, and retirement accounts while discussing with the advisor.
#3.Less Free Time
When you join a job after retirement, you will have less free time to spend with your friends or family members.
Starting A Business After Retirement
You can start your own business after retirement to become financially independent. I am listing a few business ideas you may pick up after retirement.
#1. Online Selling
You can set up an online shop on various eCommerce platforms like eBay, Amazon, and Etsy if you are interested in skills like handicrafts, soft toys, handmade soaps, candles, or fragrances. You can even set your website and start selling various products on different social media platforms like Facebook and Instagram.
#2.Tuition Service
You can provide tuition service to kids nearby your location. You don't need to have a teaching background to teach kids. All you need is to have good knowledge about the subject. Your business will grow once your reputation grows.
#3. Sell Homemade Food Items
Are you good at baking or making pies, cakes, and other delicious food? If yes, then you can start selling food items after retirement. This type of business will start from slow orders, and once your reputation grows, you will have orders in bulk. You can post about your business on various social media platforms so that more people can know about your business.
#4. Content Writing
If you think that you have good writing skills or can research a particular topic and write about it, you can work as a content writer after retirement. You can start your content writing work from various online sites like Upwork, PeoplePerHour, Freelancer, etc.
#5. Blogging
You can start a blog on WordPress or Blogger and start writing on the subjects you have an interest in. If your blog gets traction, you will get paid for your writing. You can even write an eBook and publish it online on various platforms like kindle. 
You will not have to invest money if you start a blog on blogger. But if you create a blog on WordPress, it will charge you very little money, which you can easily afford.
Blogging can give you huge profits in the long run. So you can start blogging after retirement, provided you should be interested in writing.
#6. Florist And Garden Maintenance
Flowers can change the mood at home or parties. Most people want fragrant flowers to decorate their homes on special occasions. If you like gardening, you can start supplying fragrant flowers to people on occasion, like a baby shower. You can start this business after retirement and earn money.
#7. Property Consultant
Most people need proper advice and assurance while investing money in any property. But unfortunately, these two things are hard to find nowadays. If you provide the service consistently, your name will quickly grow, which leads to business growth.
#8. Baby Day Care Centers
Young parents often find it hard to manage their work and take care of kids. So they prefer to keep their kids in daycare centers. You can start a daycare center and keep kids for a few hours. Once your name grows, your business will grow eventually.
#9. Healing Coach
Are you good at yoga or meditation? If yes, then you can start becoming a healing coach. Older adults often have minor pains or joint problems, which you can treat through various yoga postures.
Reasons Retirees Are Back To Work
#1. Uncertainty in Economy
Financial fears are the main reason for retirees to go back to work. If retirees don't get a pension after retirement, then it's obvious that they will feel insecure about their economic life. The rollercoaster ride of the stock market can be another reason for worry. So, most retirees prefer to work part-time to have peace of mind.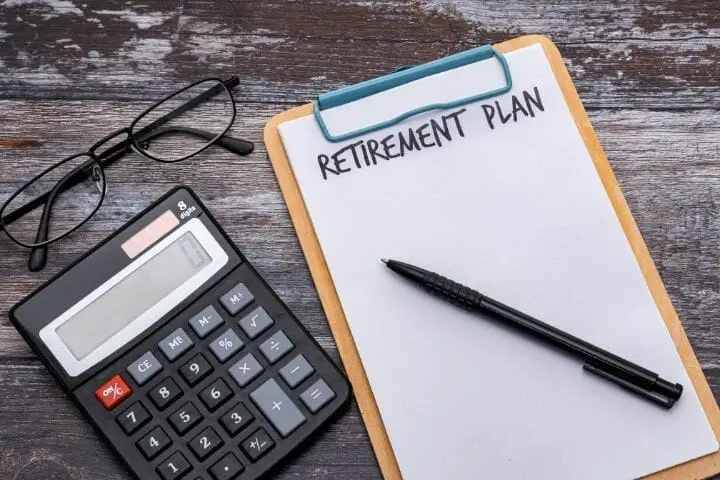 #2. Health Care Expenses
Nowadays, the cost of health care is skyrocketing, especially prescription drugs. Retirees find it challenging to meet the expenses of health care. So, they prefer to work after retirement.
#3. Pursue Dreams
Some people want to start their own business after retirement. So, they head back to work after retirement.
#4. Personal Fulfillment
Some people want to enjoy their life after retirement. They want to relax or go on long vacations with their family. So they start working after retirement.
Medicare And Retirement Planning
Health care is one of the most significant expenses for a senior person. So, Medicare costs and benefits should play an important role while planning for retirement.
Medicare is a health insurance program for older people above 65 years old. You can easily enroll in Medicare by visiting the social security website. You just need to fill in the essential details like date of birth, place of marriage, and various others. Once your application is accepted, they will issue a Medicare card to show your health care professional to reduce the medical bills.
There are two ways to get Medicare health insurance after retirement. They are through Original Medicare, i.e. Part A and Part B, and through various private insurance companies, I.e. Medicare part C.
Medicare Part A
Medicare part A covers all the hospital costs like fees required for private rooms, nursing facilities, or hospitals' meals. It is premium-free for most people, provided you should pay taxes for at least ten years of your working period.
Medicare Part B
Medicare part B covers all the medical necessity services like durable medical equipment and vaccination. You have to pay a premium to get the benefits of Medicare part B. The standard monthly premium for Medicare part B is $148.50. 
Medicare Part C
The Medicare part C benefits are offered by various private companies which have a contract with Medicare. You will get benefits both from original Medicare and prescription drugs and any issues related to vision, dental, and hearing.
Medicare Part D
Medicare part D covers the medicines prescribed by the doctor.
Second Careers For Seniors
#1. Teaching
You can pass your knowledge to the second generation by working as a teacher after retirement. You can begin by volunteering at local schools.
There are various teaching opportunities for retired persons without teaching knowledge. Many community colleges' math, science, and computer departments seek professionals with experience in the respective fields to teach in classrooms. 
It does not mean you will walk straight to the college, and they will hire you. You should have a master's degree to apply to colleges.
#2.Driver
Are you retired? If you have your car and are acquainted with all the ways on your own, driving can be an excellent job after retirement. You can also work for various companies that hire drivers like Uber, Lyft.
#3.Freelancer
You can work as a freelancer and earn money after retirement. I will say freelancing is a way to show your skills and boost earnings. For instance, if you are good at writing, you can work as a freelance content writer.
#4.Pet Sitter
If you love pets, you can work for an organization as a pet sitter. You can even start your own business by keeping pets off your neighbors, friends, and others nearby your location when they are out of their home to work or go for any vacation.
#5.Work At Resort
Resorts are lovely places for retired persons who don't want to get back to a 9-5 office routine. If you are retired and stay near mountains or beaches, consider a resort job after retirement. There are part-time and full-time jobs available in the resort. You can choose a job according to your skills.
The Best Ways For Senior Women To Retire
You should start saving early and keep at it consistently if you want a good retirement. But this simple statement is not as simple as it seems for women as it is for men. Let's understand some of the challenges that women face in planning and saving for retirement.
#1. Women Don't Save!
The stats are shocking: more than 50% of women end up not enrolling in any retirement savings plan. If you too are a part of this unfortunate statistic, I will advise you to enroll today itself and save as much as you can for your later years to use it to care for your health or other vital purposes.
#2. Women Usually Live Longer
The median lifespan of a 65-year-old lady is 86 years, about three years more than men. Not only that, it means that they have to plan for a good 21 years post-retirement, instead of only 18 years for men (men, it's unfortunate but true). Women definitely need more money to fund this extra three years.
#3. Women Prefer Working Part-Time Jobs More
More women prefer part-time jobs because they have to care for their children or an older adult in their family. Statistics show that more than 30% of working women usually work part-time, whereas the same ratio in men is just 19%. Unfortunately, part-time jobs have fewer retirement plans than full-time jobs.
#4. Women Take More Time Off
You might think I am talking about maternity leave, but that's not the only thing. Many more women take time off to care for their children, spouses, and parents than their male counterparts. Time off usually translates to lower earnings and therefore lower savings.
#5. Women Earn Lower!
Enough literature is available to show the gender disparity in earnings for the same level and same quality of work. 
For all these and more reasons, women often end up having lower retirement savings and hence are more skewed towards poverty than men in their old age. If you are a woman still in the prime of your career, I suggest you consider all of this and start investing today in a good retirement plan and healthcare plan to take care of the cost of care in your later years.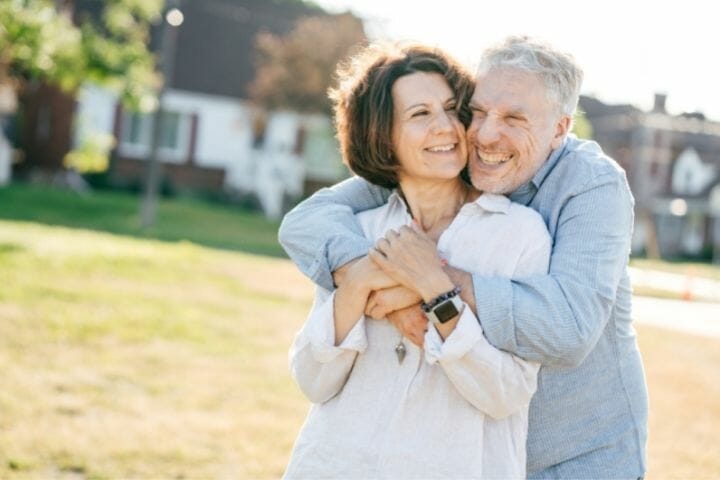 Annual Senior Living Cost Index
According to the Bureau of labor statistics, people aged 55 years or more are more likely to spend money on housing than any other expenditure.
A Place for Mom (APFM) analyzed the data from people who moved to senior living from 2017-2018 and found that the cost growth has slightly changed. The assisted living costs grew by 2.4 percent, and the memory costs grew by 3.5 percent from 2017-2018.
Wrap Up
You should continue to save throughout your working period to use it effectively when your work life ends. Try to make smart investments to grow your savings.
I hope this article has given you some helpful information, and please don't forget to share any suggestions for this article in the comment section. If you liked the content please take out time and share it with others who you think are in need of similar guidance or advice. 
Share the article on your social media page to help those who want to know about planning their retirement.