Are you providing unpaid care to elderly members at your home? Let's find out how to get paid for being a caregiver so that you can be relieved of some of the financial burdens of caregiving.
Nearly 53mn Americans provide unpaid family care to older adults in the US. Serving as a caregiver for the elderly members of your family is emotionally rewarding. It allows you to spend time with your loved one and provide the best care possible.
But unfortunately, there is a dark side to caregiving. You have to reduce your working hours or leave your job to take care of your family members. Sometimes you may even have to cut down on a high-paying job.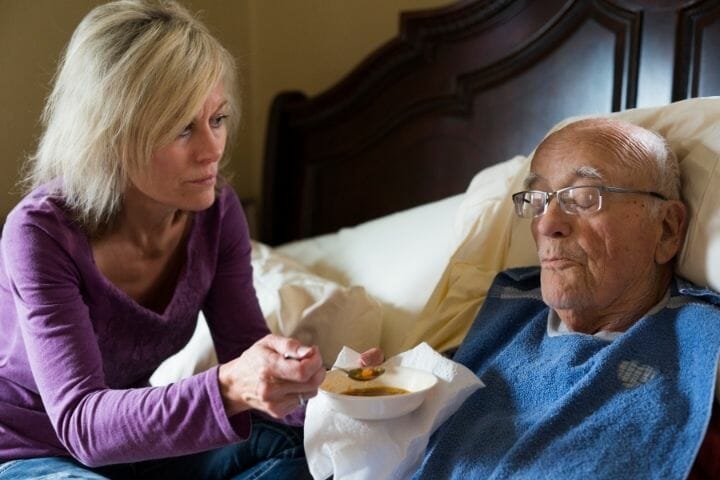 You have to spend long hours assisting in their daily tasks, making appointments, cooking meals, giving medicines at the right time, and many other things, which will take up a lot of your time. 
Sometimes caregivers have to spend money out of their pocket to bear the expenses of healthcare and medicine. These things will drain you emotionally and financially. Thankfully, help is available.
As a family caregiver, you are entitled to some financial support from the government and other agencies. In this article, we will help you understand how to get paid for being a caregiver. 
How To Receive Funds For Taking Care Of Your Grandparents?
The AARP research report (2020) estimates that one in five caregivers report financial issues because of caregiving, three out of every ten caregivers have stopped saving money for their retirement, and one in four have taken on more debt. 
According to another AARP report (2021), 78 percent of caregivers incur routine out-of-pocket costs with an average annual expenditure of $7,242. 
If you are a family caregiver, you should know the options of financial assistance while taking care of your grandparents. I am listing below a few of these options.
#1. NewYork State Medicaid Funded Program
Your grandparents may not feel comfortable with an unknown caregiver looking after them. The Consumer Directed Personal Assistance Program (CDPAP) is a New York State Medicaid-funded program that allows your grandparents to choose and hire any caregiver they want. 
The twist is that this means they can hire you as well! You can get paid as a caregiver for taking care of your grandparents. These are some things to note when you enroll in this program:
Eligibility Of CDPAP
Your grandparents need to enroll in Medicaid.
You should have a stable medical condition.
Your seniors should be self-directive, or they must have a designated representative or someone with power of attorney to make decisions on behalf of your grandparents.
Benefits Of CDPAP
#1. Get Money For Your Service
The best thing about the CDPAP services is that it pays for taking care of your older relatives. It could reduce some of your financial stress if you leave your job to care for them.
#2. No Special Training Required
Another good thing about the CDPAP program is that you don't need special training to become a family caregiver. All you need is to have the ability to follow the directions of your grandparents.
#3. Allow To Perform Medical Tasks
CDPAP allows you to conduct medical tasks like giving insulin or administering medicines to your grandparents.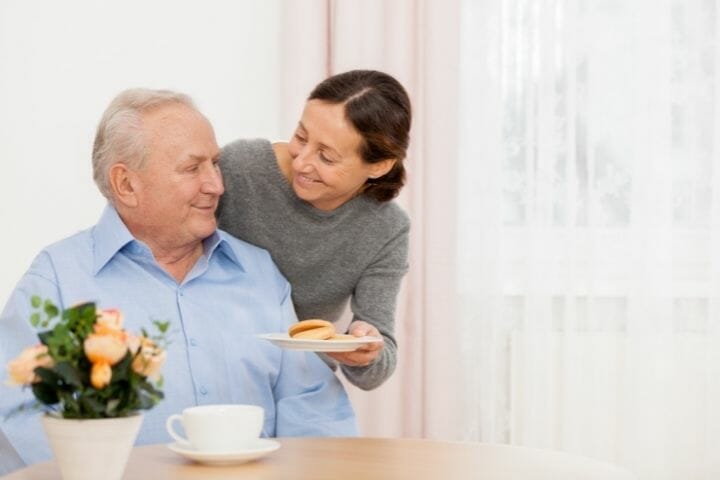 Workings Of CDPAP
Your older relatives should let CDPAP know about their needs and get authorization from the doctor.
You must submit proof that you can work legally in the United States.
You will have to undergo a thorough medical examination, including blood tests, to demonstrate that you are healthy enough to take care of your grandparents.
If the CDPAP approves, you will be allotted a specific number of hours each week, depending on the needs of your older relatives.
You will receive a paycheck on an hourly basis for your work as a caregiver for your grandparents.
#2. Family Care Agreement
When the older adults in your home become ill, you will gladly do small tasks for them without expecting payment. It makes sense if they require occasional help from you, like cooking for them or taking them to the doctor. 
But if your grandparents need regular assistance from you, it may take up as much time as a job for you. You have to give your valuable time, make some commitments, and bear responsibilities for your grandparents.
If you are in such a situation, creating a written agreement regarding care and services between you and your grandparents will benefit both parties.  
You can call the written agreement a caregiver contract or elder care contract. The contract will ensure that you are compensated for your efforts towards your older relatives. Your grandparents will also feel that they are a burden on you.
Another benefit your grandparents will get is that they can reimburse their expenses by a third-party entity. For instance, your grandparents may have insurance or some Medicaid program. A written agreement allows them to show your care as an official expense.
The compensation which you get from your grandparents should be reasonable. In other words, you should get money according to your duties and tasks performed for your grandparents. 
Please make sure that the money should not be less or more than what your grandparents would have paid for a professional caregiver for their services.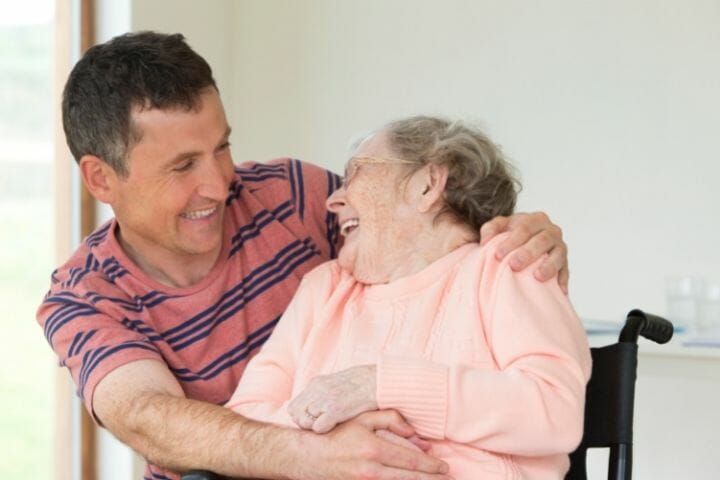 #3. Medicaid Funded Programs
The Medicaid program helps you get compensated for taking care of your grandparents.
Medicaid Cash And Counseling Programs
The Medicaid Cash and counseling programs allow your grandparents to choose the caregiver they want, which means they can choose you or their friends or other family members.
The Medicaid agency of your state assesses how much help and resources your grandparent needs and then creates a budget used to compensate you. Remember, the number of benefits varies from one state to another.
Let me list some more Medicaid programs that can assist you financially in caregiving your grandparents.
#1. Community First Choice(CFC)
The Community first choice program is also known as the 1915(K) state plan and is mainly meant for those older adults who require care at institutions like a nursing home. However, they have an option for self-direction, and you can be hired to provide services to your grandparents.
#2.HCBS Waivers
The Home and Community-based services waivers allow states to pay their grandparents for home care from any family caregiver. However, the pay varies from one state to another. You can make anywhere between $9-$19 per hour by working as a caregiver for your grandparents.
#3.Self Directed Personal Assistance Services
The Self Directed Personal Assistance Services (PAS) allows your grandparents to hire you and pay based on their budget.
Eligibility Requirements
The Medicaid eligibility requirements vary from one state to another. Some older adults require the same level of care provided at the nursing home, while others require assistance performing daily activities.
However, your grandparents can qualify for the Medicaid program if their annual income is under $25,000 and the asset worth should be less than $2000.
If you are staying with your grandparents in New York and if they do not qualify to receive Medicaid programs, then they may be eligible for New York Expanded In-home Services For Elderly(EISEP). 
The EISEP is a program for people above 60 years old and requires daily activities. The benefits provided by this program may vary from one location of New York to another. So you need to contact your local agency to know more about this program and its benefits.
#4. Identify Whether Your Company Offers Paid Leave To Caregivers
Some companies realize that at least one family member must support and care for aging parents. So they support their employees with paid leave to take care of their senior loved ones. 
Companies like Intel and Sunlife allow employees with paid leave for their senior loved ones at home for 8-16 weeks. So, if you do work for such a company, then you should take paid leave to take care of your senior relatives.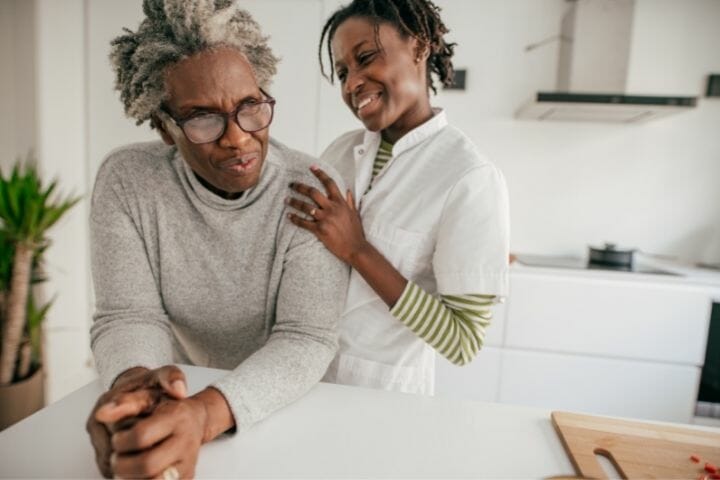 #5. Veteran Benefits
The United States Department of Veterans Affairs (VA) has four programs for veterans who are disabled, aged, or have any mental disorder like Dementia or Alzheimer's disease. 
If your grandparents fall in this category, the programs will help them get cash allowance and authority to choose the caregiver they want.
#1. Aid And Attendance Benefit
The VA Aid and Attendance benefit program provide a cash benefit to your grandparents for hiring you as a caregiver. Remember the A&A benefits apply to your grandparents if they qualify for VA pensions and meet at least one of the below criteria.
Your seniors must require help in performing daily activities like bathing, dressing, and eating
Your seniors are bedridden
Your older adults are in a nursing home because of physical illness or mental problems.
Your older adults have eyes with corrective lenses.
#2. Housebound Benefits
The Housebound Benefit is for those veterans and surviving spouses who are disabled permanently and because of which they cannot go out of their homes. 
If your grandparents fall in this category, this program helps your grandparents hire you and provides a cash benefit to grandparents like A&A benefits. However, your grandparents cannot apply for both A&A and household benefits.
#3. Program Of Comprehensive Assistance For family caregivers(PCAFC)
The PCAFC is mainly for veterans injured seriously or suffering from a severe illness on or after September 11, 2001. Additionally, they must be enrolled in VA health services and have a disability rating of 70 percent or above.
This program provides monthly cash benefits to you for working as a caregiver of your grandparents. But your age should be 18 years old to get the benefits from this program.
#4. Veteran Directed Home & Community Based Care
This program is mainly for veterans who require skilled services and assistance in daily activities like bathing, preparing meals, dressing, etc. 
If your grandparents fall in this category, they can hire you and obtain other supplies like wheelchairs, special beds, etc. Your grandparents will get payment for hiring you as a caregiver and other home-based services.
#6. Long Term Care Insurance
Long-term care insurance is an insurance product that covers the expenses of older adults who require long-term care and the ones which Medicare and Medicaid do not cover. 
Private insurance companies offer these plans, but the benefits vary from one plan to another. The benefits and premiums depend on the health and age of the recipient.
Some long-term insurance plans pay benefits when a family member takes care of an older adult. You can suggest such policies to your grandparents. If they enroll in them, you will benefit from caring for your grandparents.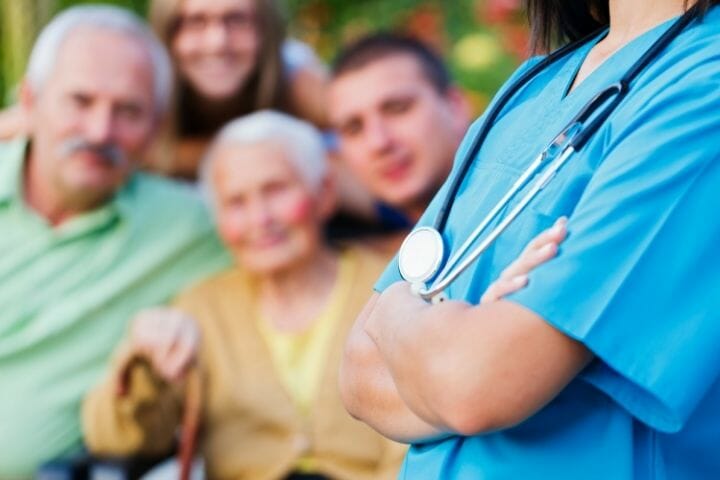 #7. Indirect Payment Via Tax Credit
Sometimes you use your savings to spend for your loved one. It can be related to the home modification, transportation, medicines, and others.
If you spend more than $5000 per year for your grandparents, then there are specific tax credits that may give you some relief.
The IRS credit of caring act allows you to get a tax credit on 30 percent of the expenditure spent on your grandparents. However, the money should be above $2000 but within $3000 per year.
Does Medicare Support Me?
Medicare is a health insurance program for people above 65 years old. However, younger people with disabilities or permanent kidney failure can benefit from Medicare.
Remember, both Medicare and Medicaid are government programs, but both have different eligibility requirements. 
If your grandparents enroll in both Medicare and Medicaid, they can get the benefits of both the programs and lower their medical expenses.
Medicare doesn't pay you directly for the time and effort you give to your grandparents. Still, they may reduce the financial stress by lowering the cost of your grandparents, provided they should enroll in Medicare.
Again Medicare may pay you for the short term if your grandparents need the care to recover from surgery, illness, or an injury.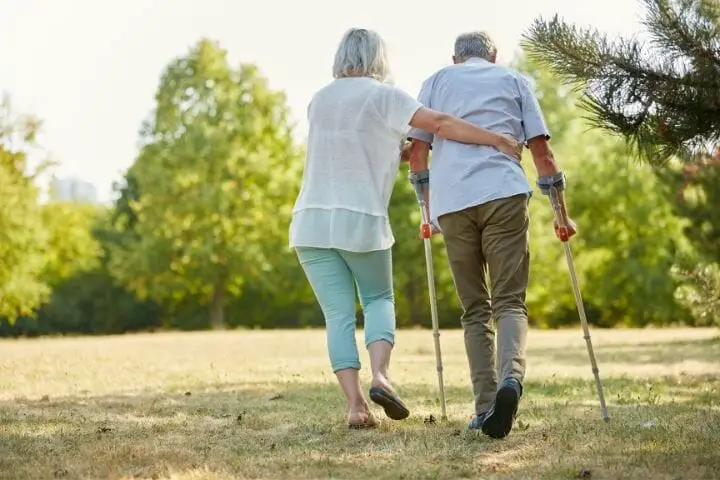 Wrap Up
Nearly 25% of all adults above the age of 18 years are involved in caring for older adults in the US. Many family caregivers give up their full-time job to care for their aged loved ones without realizing they can be paid for caregiving their elderly ones at home.
I have listed various programs that compensate family caregivers for their efforts towards the senior people. However, the programs and the rules and regulations may vary from one state to another.
I hope this article has given you some helpful information and please don't forget to share your suggestions for the article. You can also share the article with others working as family caregivers for senior adults at home.
If you have questions or queries related to any of these programs or caregiving in general, please drop us a small note, and we will be happy to revert to you.