Let us look at the best places to retire in North America – US, Canada, Mexico that will give you the quality of life and facilities that you deserve after a lifetime of work!
No matter how you have lived your entire life and where you are staying, we all would like to retire in style. But the current pandemic has had a significant impact on retirement plans. 
More than 3.2 million people retired last year. On average, housing prices increased to 11.3% in 2020. People may want to move to cheaper or affordable homes and live a good life.
So are you looking for the best places to retire in North America – US, Canada, Mexico? After spending your life in school, office, and family, you would like to retire and enjoy everything life has for you. 
From the hills and mountains to beaches, you can choose where you want to stay, which will significantly impact your living style and financial freedom. Let us look at the best places to retire in North America – the US, Canada, Mexico and the factors you need to consider before choosing the place.
Let us further look at:
Retirement Age in US and Canada
Great Places to retire in the US
Best Places To Retire In Canada.
Canada Retirement Home Low Availability.
Best places to retire in Mexico.
Retirement Age In US And Canada
People who can fund themselves can retire at any age. But most working Americans receive their benefits from the government only after the official retirement age. 
In the US, the retirement age used to be 65, and people could get benefits from the age of 62. However, with life expectancy increasing the retirement age is also changing.
You could avail of retirement benefits after 66 years and two months if you were born in 1955. The age will increase to 67 for people born after 1960 or later. You can retire before the retirement age but will not receive all the benefits, and it may reduce to 70%.
However, if you look at Canada, it has different policies and rules of retirement. As per the CPP retirement pension, you will receive the benefits if you are at least 60 years old and have made some contribution to the CPP. 
The average age to receive the retirement benefit is 65. The benefit amount depends on your living cost as per the CPI.
Finding The Best Place To Retire
It is essential to look at certain factors before looking for the best retirement place. Every person should look at and analyze certain factors that may be important for them. 
Affordability
If you have limited funds, you may have to compromise on certain things. Looking for a good lifestyle along with affordability is one of the essential factors to look at. Each person will have to look at their healthcare and how much they can spend. 
Community
However, people who want to retire will find many opportunities and freedom to choose when they want to relocate to a different place. There are a lot of communities that will help you choose a suitable place as per your lifestyle and budget.
Location
There are a lot of other benefits when you retire. You can meet your friends and family, move to a different climate and stay in affordable housing. It is essential to look at the location, so research different cities around North America and Canada and choose your perfect retirement spot.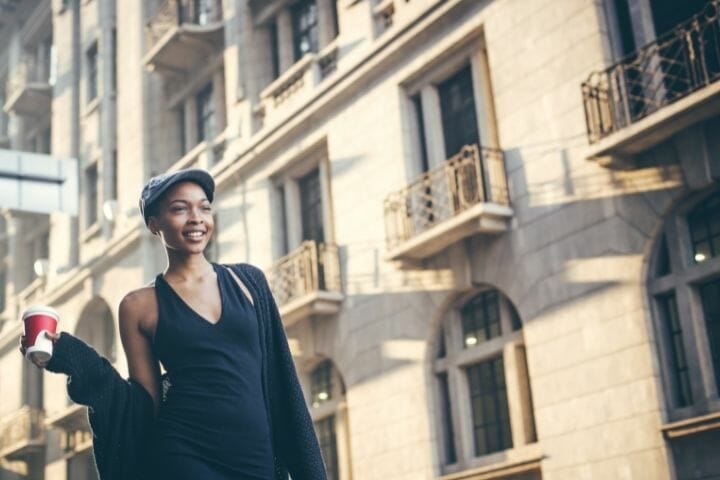 Weather
Ideally, you should be looking for a place that has pleasant weather all year round. Seniors are not too comfortable either with extreme cold or extreme heat, so your retirement city should have moderate weather.
Culture
Would you like to take up some activities after retirement? Always wanted to visit museums and art galleries but never had the time? Cities that offer great cultural opportunities are perfect for retirees as they give you lots of activities to do.
Employment Opportunities
Not everyone likes to sit idle even after retirement. Part time work or consulting opportunities that can do justice to your experience are a great way to make some money even though you are officially retired. Look for places that offer these opportunities.
Healthcare Facilities
Healthcare problems tend to come naturally with age. So it is essential to look for a city that has good healthcare and nursing facilities that are easily accessible. It's also important that healthcare is accessible and affordable.
Cost of Help
As you age, you might need help for various tasks around the house. Household help like cleaning, washing and cooking can cost a lot and take a pretty penny from your retirement funds. Look for places which have affordable and reliable help easily accessible to you.
Great Places To Retire In The US
#1 San Diego, California
San Diego is one of the best retirement destinations most people love to stay in. The city has excellent weather all year round, and you can easily access the pacific ocean. There are a lot of attractions and cultural delights.
However, living in this city may be a bit expensive as compared to other cities. But people love to stay in this city after retirement. 
As per a US news report, San Diego is one of the best places to stay for retirees. The city has great healthcare facilities and hospitals. From staying in suburban houses to apartments, it offers various living opportunities. It is very easy to commute around the city by train, say from the North country to downtown.
#2 Phoenix, Arizona
Phoenix is an all-around sunny place with almost no rain. It is a great place to stay for professionals, families, and retirees. Many people after retirement will not only want to relax but have a good life with some cultural attractions, good food and festivals. 
Many art venues have come up over the years, including performing art venues, museums, and fine art centers around the city.
The city comes with significant events and recreational activities annually. It has a lot of attractions around the city that include phoenix zoo, Japanese garden, Mystery castle, and mountains. It is one of the best places to stay after retirement as it has a great lifestyle, care centers, and nursing homes.
#3 Sarasota, Florida
Most people love to stay in Sarasota after their retirement as it has sandy white beaches and sparkling water. The cost of living here is relatively low, and people on a budget can consider relocating to this city. 
The median home price for people aged 60 and above is $245,000. The cost may vary depending on the location you select. The cost of the house will be more if you would like to have a house near the beach.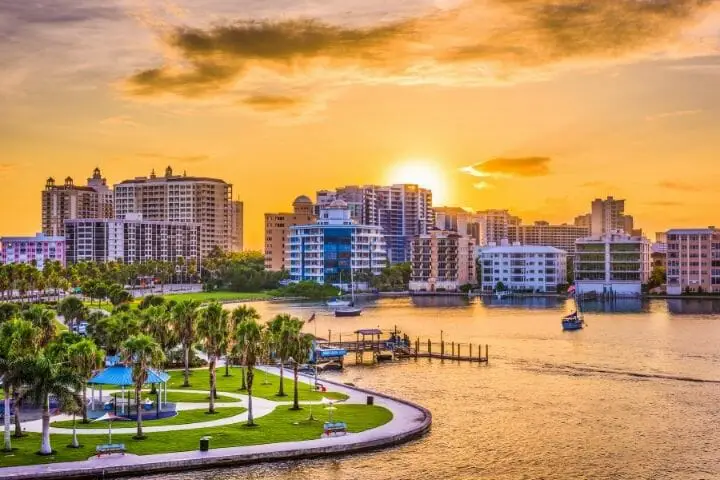 Along with a beach view, the city offers a lot of other necessities the retirees would like to have, such as hospitals and some job opportunities if people would like to work and earn some income even after retirement. The weather is pretty good throughout the year. 
This place has something for everyone, from performing arts to annual festivals, events, and natural attractions. When you move to a different location after retirement, it is essential to look for a suitable healthcare facility. The Sarasota Memorial Healthcare System is well-reputed and has good doctors that look after the local residents and even offer them jobs. Also, the state does not have any income tax. This means people are free from paying taxes on their pensions.
#4 Fort Myers, Florida
Of more than 100 cities in the US, Fort Myers is one of the best places to retire. It has good weather throughout and beautiful beaches. The houses are comparatively affordable, and the state has no income tax, which is a great benefit. 
The median price of housing in this city is around $219,200, and it is easy to find affordable housing around the city. This is an excellent option for people who want to escape the cold and stay in a more hospitable climate.
Senior citizens can also do part-time work if they don't want to sit idle and earn extra income. The city offers a lot of attractions that include art and science museums, cuisines, and a community for retirees.
#5 Austin, Texas
Austin is the fastest-growing city in the US. Most people prefer staying in this city after retiring as it offers excellent food, live music, and unique culture.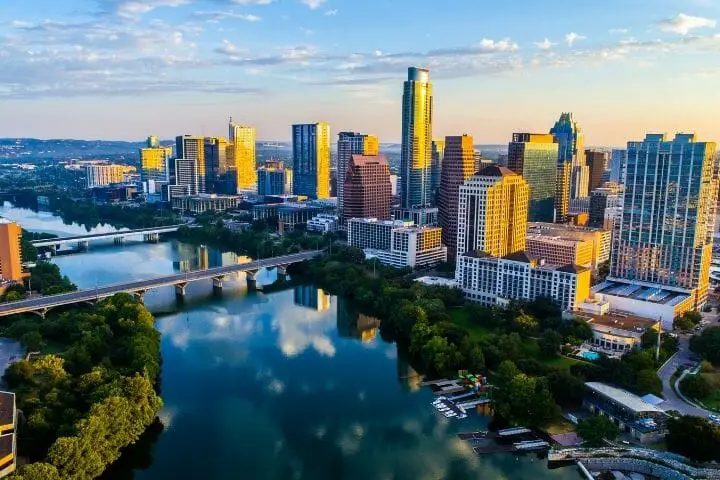 Living in this city will be a bit expensive than other locations, but it offers excellent amenities and quality of life. Though the living cost in Austin may be higher, the retirees do not have to pay any tax. 
Best Places To Retire In Canada
People in the US spend half of their lives working and saving money. In the end, what they want is a good retirement life. Canada has become the most popular retirement destination. Canada has a beautiful environment, and the people there are very friendly and good to talk to. 
There are a lot of options to choose from and relocate to Canada. The location depends on how and where you want to live. You will also need to consider the weather, living cost, housing price, healthcare facility, and the community you would like to stay with.
Specific Things To Look For When Choosing A Place To Retire In Canada?
Weather
Large parts of Canada are snowed out throughout the year, especially the Northern territories. Winters are typically harsh in most of Canada. You will find mild winters in only a few parts of Canada, while some cities may have rains throughout the year.
So whether it is your personal preference or you have a health issue, looking at the weather is one of the essential factors to consider when looking to relocate after retirement. 
Cost of Living
Another factor to consider when looking to relocate to Canada is the cost of your transportation, food, housing, and other such expenses. You need to look at how much you can afford; whether buying a house or renting a house, driving or using public transport, you need to look up at everything. You will also need to look at how much tax you need to pay and if it is reasonable in your area.
Canada Retirement Homes Low Availability
All of us dream about living a good life after retirement. Looking at the living option and home when you retire is essential. Over the years, your housing needs will change. You may require nursing care or help for doing up the housing job. 
There are a lot of options for you to choose from. Either you can choose to live in your own house and have some assistance, or you can live in a retirement home where meals and care are provided.
The total cost of living will depend on the type of service and care you need. The more care and assistant you require, the more the cost will be. Usually, the average cost of residences with one meal in Canada is $2210 per month.  
The housing cost will vary for different territories and provinces. If you are a senior with a low budget or income, you can look up the province to provide affordable housing options. Let us look at the best places to stay in Canada after retirement.
Ottawa, Ontario
It is one of the most livable cities where people love to stay. It is one of the best places to spend your retirement life. The city has a lot of entertainment options, good weather, and is pretty affordable. 
Further, it offers a lot of greenery, sports and other fantastic amenities with some best infrastructures. The transport services and healthcare facilities around the city are excellent and convenient.
More than 100 festivals and events keep happening every year, including the Canada Day celebration, Tulip festival, and the Bluesfest. Overall, Ottawa is a multicultural city having around 142 doctors per 100,000 population.
Victoria, British Columbia
If you want to retire somewhere on the west coast, then Victoria, in British Columbia, is one of the best places to stay. The property tax to pay is relatively low and has a mild climate throughout the year.
It has excellent housing options and living styles people love. Around 20% of people staying here are senior citizens. It offers an excellent health care facility and provides an outstanding balance of relaxing and having a good lifestyle. 
As there are a lot of senior citizens staying here, the city has several recreational and social clubs. It also offers a lot of outdoor activities such as fishing or playing any sports like tennis. People here will find something to do and have good company around.
The city has relatively low crime rates. The living cost in this city will be a bit more than the average cost in other Canadian cities.
Collingwood, Ontario
Around 30% of people in Collingwood are of retirement age. The living cost is relatively low and has good medical and healthcare facilities.
The blue mountains in this town look beautiful and offer a relaxing lifestyle. This place is becoming the most liked destination for people at retirement age.
Rimouski, Quebec
This place offers a lot of natural attractions that people love. It provides the most affordable housing options. Looking at the healthcare, crime rates, weather, and transportation service, this city is one of the best cities to live in after retirement. 
This city has warm summers and snowy winters. It provides a ferry ride if you want to go from Saint Lawrence River to Forestville and has excellent walking tracks. 
While the city may have many cultural attractions, like other Canadian cities, it offers amenities and retiree-friendly services, like the Music Conservatory, ocean science research center, and others. Do keep in mind however that Quebec is a largely French-speaking state, so remember to brush up on your French before going there!
Fredericton, New Brunswick
It is one of the best places to retire in Canada. The city is beautiful and has affordable living options.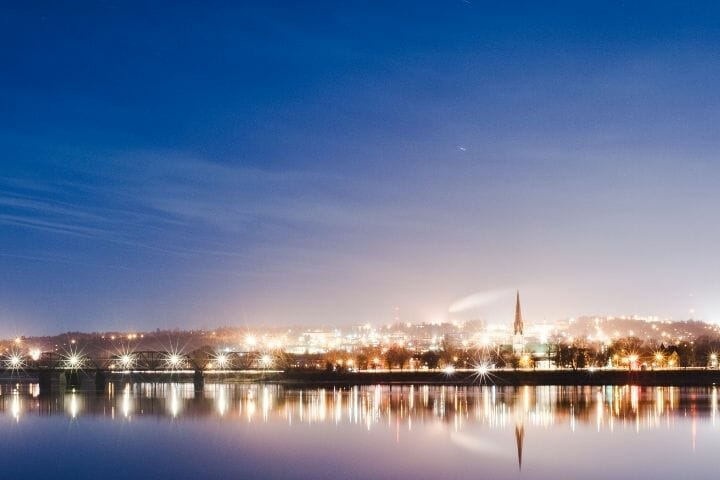 It offers excellent modern amenities that are convenient to access while maintaining a small-town feel. Overall, the living cost, property tax, and housing are ideal if the retiree is on a budget.
Best Places To Retire In Mexico
Many of us want to have a good life after retirement and live in style. It has great locations for both residents and visitors to stay in. It is one of the countries where people prefer to stay after retirement. One reason is that it is close to the US and Canada. 
The cost of living is affordable and has a warm climate throughout the year with great attractions and natural beauties around.
In some urban areas, the crime rates are higher because of which many people find it challenging to find a safe place to stay. But most of the cities around Mexico have exceptional safety and low crime rates. A lot of communities in Mexico welcome new people in the city and make them comfortable and embrace the culture of the city.
If you are looking for a place to retire in Mexico, you probably are looking for good weather and affordable living costs, or maybe both. You can either choose a place near the mountain or a beach as per your budget and need.
Let us look at the safest places to retire in Mexico.
Merida
Merida is one of the best and safe places for retirees. It is located in the northern region of the Peninsula. People who stay here live as digital nomads. This place is known for its Mayan influence, and people learn about its history and culture.  
There are a lot of activities to do in this city that include visiting museums, art galleries, and markets. It has low crime rates. Renting a 2-bhk apartment or house in the northern region is mostly between $600 to $800. However, this will depend on the area and neighborhood.
If you choose to stay in the city's center, the living cost may be a bit expensive. This city has excellent healthcare hospitals, and the public transport is well connected. You can travel by bus or by air to other parts of the country with ease.
Puerto Vallarta
It is one of the best beach towns in Mexico. This is an excellent place for retirees and visitors who want to experience water sports, nightlife, clubs, and lounges. You will find people of all ages in this city.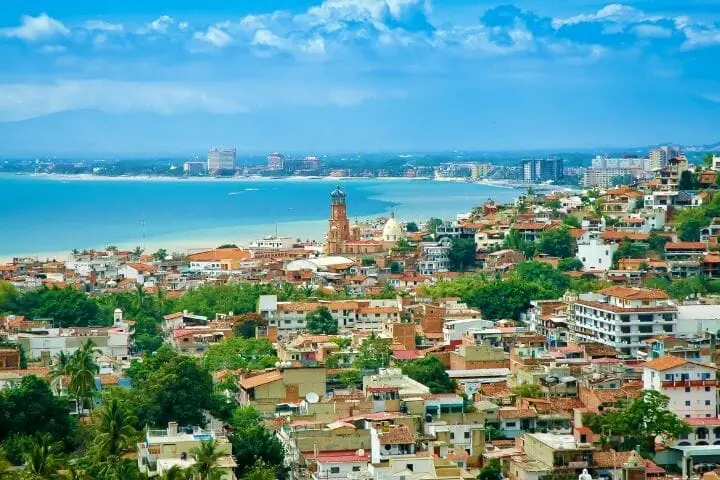 There are around 3,00,000 residents staying in this city, and around 40,000 are from US and Canada. The climate temperature ranges from 80°F to 90°F. If you live in a tropical climate and want to spend your time away from extremely cold winters, then this is the city for you. 
This city has the lowest crime rate, which makes it the safest city. This city is great for people to stay after their retirement age as it is well connected to the airport and has excellent hospitals, doctors and specialists of every type. It even has all the necessary amenities which are easily accessible.
Guanajuato
This city is one of the livable and culturally active cities having colorful architecture and rich history. So whether you like live music, festivals or enjoy theatre, the city has everything covered. It has excellent walkable tracks and has a large community of ex-pats and locals both.
It is one of the best places for people to stay after retirement due to its low cost of living, quality of life, climate, and colonial architecture. The city offers excellent offers on goods and services to people who are aged 60 and above and have a valid residence visa.
Manzanillo
If you are on a budget and looking for a place to retire in Mexico, Manzanillo is an affordable city. It is a popular vacation spot and has beautiful beaches. The winters are pretty warm and hot summers. It has a great community of expats.
You will find great houses or apartments near the beach on a budget. You can even rent a one BHK house at a price of as low as $500 a month. Overall, living in this city is lower than in the USA, Canada, and Europe. 
The city has excellent hospitals and excellent air connectivity to places like San Francisco and Houston. Retiring in this city is affordable, and the property prices are pretty low while the house prices have risen in recent years. 
Take Time To Choose The Retirement Place And Enjoy The Golden Years!!
So are you all set to move to the new phase of retirement life? Whether you look to retire in the US, Canada, or Mexico, choose the place as per your budget and the quality of life you want. The cost of living, healthcare facility, transportation service, and property taxes are also some factors to consider before choosing the place after retirement. It is essential for anyone wanting to relocate to identify and analyze the important issues. 
So enjoy the golden phase of your life by choosing the best place to retire in North America that will significantly impact your quality of life and financial freedom.