Introduction: Making the Decision to Move
Making the decision to move after retirement can be a tough one to make. If you've found your way onto our article, we're guessing you've either chosen to move or are seriously considering it.
It can be difficult to start when thinking about where you're going to move. Nowadays; however, there are many different places for you to move to so that you can get the best care and enjoyment from your golden years.
Many people think that a post-retirement move means moving into a care home, but this is not necessarily the case. A nursing home is an option, but so is a retirement home, an independent community, or a continuing care facility.
Again, a lot of people associate retiring with a bad experience – but that is simply not true. You no longer have to work and you can enjoy your life day in and day out without the responsibilities. Sit back and relax, because you've earned it!
Today we're going to be looking at your post-retirement housing options and what you might have in store for the coming years. Before making the move there are a few factors to consider so that you choose the right place for you.
There are also some red flags to look out for which give you an indication to stay away from that area. So, let's dive right in and get you excited for this new life-changing event.
Making the Move: Understanding Your Options
First, it's important to understand the different housing options after retirement that you can choose from. We've listed the four most common post-retirement living options below and highlighted the different features of all of them.
By the end of this section, you should have a better understanding of your options and you might even have an idea of where you want to begin looking at for your move.
But before we go any further, we would like to quickly discuss one of the most common dilemmas facing retirees. Should they consider aging in place?
Aging in Place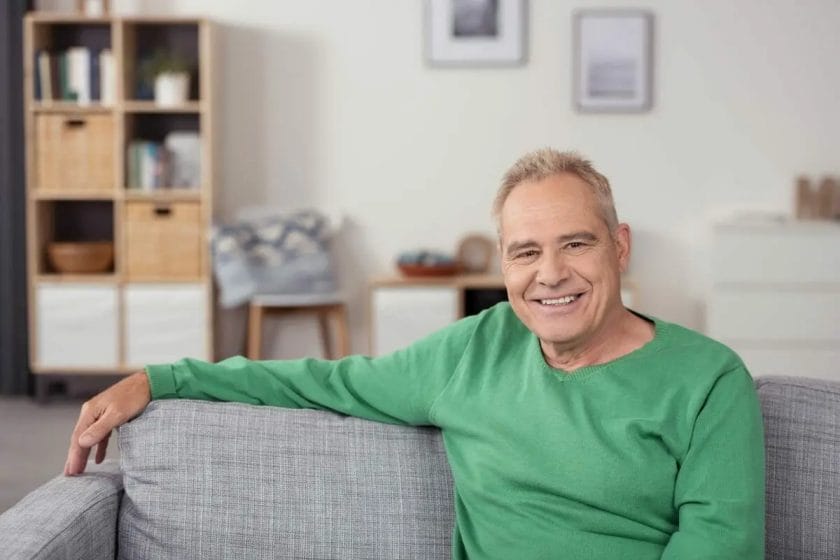 One of the most coveted post-retirement living options is aging in place. You have likely lived in your house for decades. You have made it your own and have fond memories attached to it. It is not easy leaving it all behind.
But if you decide to age in place and continue to live in the same house, you will have to consider some home modifications. You will also have to consider the maintenance and upkeep that goes with managing your own house.
Since the decisions related to aging in place involve aspects such as safety issues, specialized equipment and home modifications, we have dealt with these topics individually.
In this article, we will focus on retirement housing options that do not involve living in the same house as you have done. So without further ado, let us look at what are those post-retirement housing options.
Nursing Homes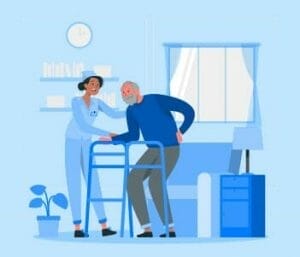 Nursing homes are otherwise known as skilled nursing facilities and they employ a range of health and personal care providers.
These specialists are mainly focused on providing medical care to their residents, making them ideal for people who need more care than others. They can help all the way from feeding the elderly to changing adult diapers.
Typical services in nursing homes are:
24-hour supervision of residents
Daily assistance
Nursing care
Guidance with everyday activities
Three meals a day
Some nursing homes also provide rehabilitation services as well. This is a great option for residents who might need physical, speech, or occupational therapy, as well as much more.
Nursing homes can also be used as long-term care facilities. The employees of nursing homes are caring, attentive, and understanding.
Residents will have their own rooms to decorate with their own belongings, often with their own bathroom as well.
They will share common areas such as a dining hall and a sitting area. Employees remain in the nursing home 24-hours a day to ensure that every resident gets enough care should they need it throughout the day or night.
At times, children of aging parents find it difficult to convince their parents to move to a nursing home. But mostly, a decision like this can be good for both. Especially, if children of elderly parents have kids of their own to manage.
If your parents are in a nursing home, and you are particularly happy with the staff, you might consider getting them some gifts. Here are some gift ideas for nursing home staff.
Independent Communities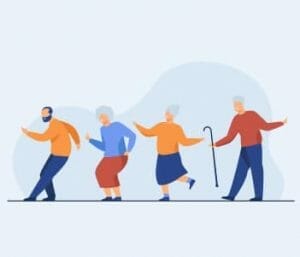 Independent communities, as the name might suggest, allows you to live much more independently than nursing homes do. They come quite close to aging in place at your own house.
Independent communities often have many suites or apartments designed for older adults to live in.
Some of these communities even have single-family detached homes for residents to live in.
No matter what type of housing it is, independent communities are full of easy-to-navigate housing with gardens that don't need any maintenance.
Your housing can be tailored to your personal needs, should you need any additional requirements. Of course, the toilets and bathrooms are elderly-friendly. The kitchens have adaptations that seniors need.
While you'll live on your own, these communities offer lots of activities for seniors and clubs to take enjoy. These can include:
Movie nights
Holiday gatherings
Educational classes and courses
Art classes
Fitness centers
Daily meals
Housekeeping and laundry services
Independent communities are not designed for older adults who need care assistance, so there is little to no daily living help given. However, you can hire a caregiver to live with you.
Retirement Homes
Retirement houses are a mixture between nursing homes and independent living communities.
They are usually large houses made up of smaller apartments or rooms for the residents to live in.
There will be communal areas such as the dining hall, living area, and garden.
You can purchase a unit outright to live in, and you might also choose to pay a monthly fee for additional services.
These can be as basic as housekeeping and laundry. But the fee can be higher if you want to partake in activities offered in the common areas or clubhouses.
Retirement homes are great for older adults who value their independence. There is a lot more freedom here than there is at a nursing home should you choose it. It is also a great opportunity to meet new people.
Retirement homes are often where people in need of minimal memory care or assisted living live.
The amount of care you will get depends on how much you need and pay for. You can choose to only get one visit a day from a professional or multiple.
This option is great for people who want to choose independence over assisted care. Of course, provided you don't need extra due to specialized circumstances.
Continuing Care Center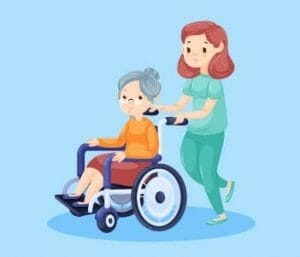 The last option we'll be talking about today is the continuing care center. It is another community setting that is a single campus with lots of different residential care types available.
It aims to provide a well-rounded continuum of care for residents.
Having all of these different types of care in one place prevents the residents from having to suffer through lots of different moves to get them the correct care that they need.
There are independent living areas full of rental units, in which older adults can live with or without assisted living.
Once the resident requires more care than they are getting in their independent housing; however, they can move a short distance to a different area of the campus.
Continuing care centers are all that we have mentioned above rolled all into one.
So, instead of forcing an older adult to move into a nursing home from their original house, they can make the gentle transition from independent living to a facility with more care.
Continuing care centers are getting more popular all over the world and are one of the best options for post-retirement care considered by many people.
Before You Make a Choice… Things to Consider
Making a hasty and rushed decision will only leave you wishing that you had taken the time to consider your options properly in the beginning. There are many things to consider when it comes to choosing a retirement living facility.
77% of people would like to remain in their community for as long as possible after they retire. So it is important that you find the best option that works for you.
Moving out of one retirement option and into another can double the stress and take away from the time you're supposed to be enjoying yourself. Remember, research always pays off.
Below are some of the most important things to consider when choosing what to do after your retirement.
Size of Facility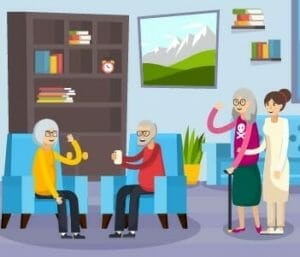 For starters, you should consider the size of facility you'd feel most comfortable in.
Some people like to reside in smaller units while others prefer larger communities where they can explore and meet a plethora of new people.
Independent communities and continuing care centers are going to be the largest facilities to choose from.
However, as the latter will be housing people of all different ages and needs, it can be assumed that you won't be able to explore a lot of the space.
Independent communities will also have a considerable amount more activities to do. Some boast restaurants, clubhouses, and even golf courses.
Retirement and nursing homes will be much smaller than the two alternatives. Nursing homes are the smallest out of the two, which is ideal for people who need the most care from specialized nurses.
They still have activities offered, but there will be fewer than independent communities. You should choose the size of the facility depending on how much care you need as well as where you'll enjoy your time the most.
Services Provided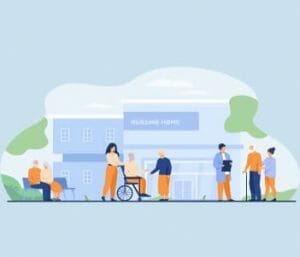 Almost all retirement communities will provide services for you to take advantage of.
If you are in need of assisted living, a nursing home can help you with your needs. However, if you only need light assisted living, you can instead opt for a continuing care center.
While independent living and retirement homes don't offer you assisted living services, you can hire a caregiver from an outside company and choose for them to live with you.
However, you need to make sure that the retirement community you're looking at will allow you to do this.
Almost all post-retirement options offer housekeeping and laundry services. Some also offer cooked meals. Nursing homes will offer three nutritious meals a day while independent communities vary on their meal policies.
Independent living and communities will provide lots of services for you to get out and socialize with others.
These could be arts and crafts, elderly focussed sports, Yoga and Tai Chi or educational classes. Nursing homes will also offer services such as dance classes, movie nights, and games.
The services you need to look for when choosing your next step will depend on your personal preferences and needs.
Do you need assisted living or round-the-clock care? Would you participate in social gatherings and games? Do you need your meals cooked for?
The number of services offered often correlates with the price of your post-retirement option. The more services included, the higher the rent or monthly charge will be.
Proximity to Loved Ones
Moving out of your house and into a new area can be difficult. Especially when you're moving further away from loved ones.
Putting more distance between you and your loved ones can put stress on both yourself and your aging parents. It can also affect your or your parents' finances.
So, you might choose to move closer to loved ones instead of further away. This would allow them to visit more and you can both reap the rewards of a closer relationship.
Less stress, low financial burden, and you get to spend more time with your loved ones? Sounds like a win to us!
Choices and Independence Level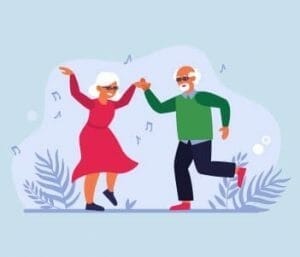 There are four common levels of independence to choose from, which we are going to briefly cover below.
You need to choose the level that sounds best for you, and this choice will give you a good insight into where you should go moving forward.
Independent Living
This is the option that gives you the most independence, with little to no care provided to its residents. All residents will need to be over a certain age and they are able to rent or purchase a housing unit to live independently.
There will be luxuries around the community such as a restaurant, onsite maintenance, and housekeeping. If this sounds like the independence level for you, you might want to consider retirement communities and senior housing.
Assisted Living
The second level of independence down from independent living, residents still live in their own apartments with assisted living. Staff will be around to support you with needed medical or personal care.
The majority of the employees will be licensed in nursing and there will be staff in the building 24 hours a day. You can choose a care package that affects how many visits from the staff you'll get a day, from one to multiple visits.
If you're interested in this independence level, you can look for an assisted living community or a catered living facility.
Memory Care
Memory care is for residents who suffer from memory loss or diseases such as Alzheimer's or Dementia.
This is the third level of independence as more often than not the residents are still capable of living independently, they just need stimulation and reassurance.
Memory care is similar to assisted living but with specialized training and programming required for the staff.
This care is sometimes offered in assisted living communities and nursing homes, but you might need to look for specialized Dementia care or an Alzheimer's unit.
Skilled Nursing
Finally, the fourth level of independence comes from skilled nursing and this is the highest level of care that you can get. Registered and licensed nurses are on-site 24 hours a day and offer as much medical and physical help as needed.
Skilled nursing also offers three meals a day, transportation, and activities. Some residents only live in skilled nursing for the short-term, but others remain long-term.
Options that include skilled nursing are nursing homes, long-term care, and skilled care facilities.
As you can see, all of the four levels of independence are offered in different places.
However, a continuing care center can provide all of these levels and prevent you from having to move, should you need to change levels in the future.
Safety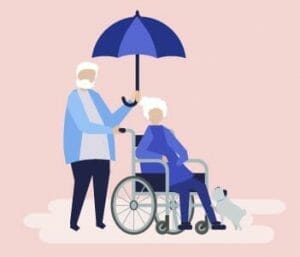 Safety is of the utmost importance when it comes to your post-retirement options.
There are plenty of safety hazards in your current house, but these do not simply go away once you move into an independent community or nursing home.
You are trusting the retirement organization with your health, so you need to research their safety protocols and what they plan to do to keep you safe.
If the safety procedures are not up to par, do not shrug them off and risk it anyway.
Accidents do happen, but if it is due to a faulty stair rail or an uneven floorboard you could have easily avoided it by choosing a housing option with premium safety measures in place.
Adequate staffing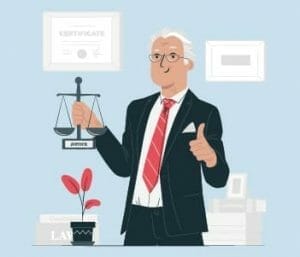 Nursing homes need one employee for every two residents in the establishment.
Insufficient staff can negatively affect the residents as they might not be getting enough care or support that they need.
Independent living communities do not need as many staff per resident because the residents don't require round the clock care. However, there still needs to be adequate staffing to ensure the comfort and safety of the residents.
All post-retirement options also need enough staff to cover maintenance, housekeeping, laundry requirements, and food preparation. The staffing should all be competent and trained to the minimum levels required.
Welcoming atmosphere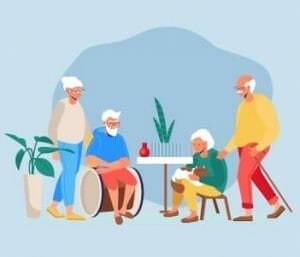 Visiting a post-retirement community or home can help you find the best one for you by simply stepping through the door.
We have visited communities with intensely warming atmospheres as well as those that are severely lacking in this area.
First impressions are important, whether it comes to the building itself, the staff, or the other residents. You need to be able to envision yourself living there, and a welcoming atmosphere can help with this.
Flexible visiting times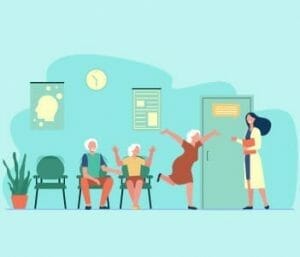 It's likely that your family and friends won't always be free to visit you at a drop of a hat.
If they have busy schedules with conflicting times of when to come to visit you in your new housing, you'll want to choose somewhere that offers flexible visitation.
Every organization is different so you will have to check directly with them to find out their policies on visitation. Many places will have lenient visiting hours, but others might be more strict with theirs.
Some will be more concerned with the visiting times than others. It's worth checking with your loved ones to see when would be the best time for them to come visit you.
By getting a rough estimation, you can choose a post-retirement option to suit everyone's schedules.
Interesting activities
Interesting activities in post-retirement options are vital to helping your experience there.
Not everyone wants to participate in every activity, so it's a good idea to look for somewhere that offers a lot of options so that you can pick and choose what you want to do.
Activities can help you settle into new places and meet your neighbors around independent and assisted living communities. They can also be stimulating for memory care facilities and improve the mental wellbeing of a lot of older adults.
It has been shown that stimulating games such as crosswords and puzzles can help to prevent or slow down the onset of dementia.
Many of the activities offered by post-retirement options are not only fun but very beneficial to your wellbeing as well.
Some activities are more significant than others such as day trips out and educational classes, while others are smaller yet still offering plenty of rewards. These can include watching movies, dance classes, and arts and crafts.
Red Flags!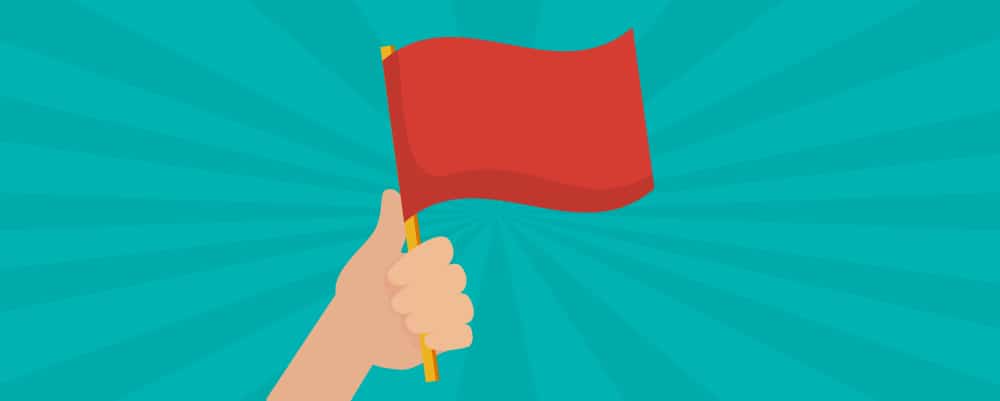 Much like there are exciting features to look out for when choosing your post-retirement option, there are also some things to avoid.
If you spot a red flag while visiting one of your options, consider it carefully before bypassing and ignoring it.
As we've already mentioned, research is key when choosing your new housing.
A Poor Violation History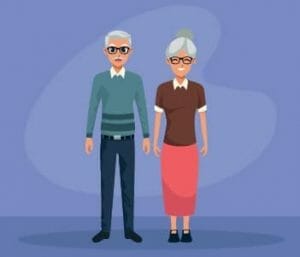 There are a set of regulations that nursing homes, independent communities, memory care, and assisted living facilities have to abide by.
Each state has varied regulations so you'll need to check what they are for your particular area.
Nursing homes will have slightly stricter regulations as they have a more substantial duty of care to the residents. The most common violations carried out in nursing homes are as follows:
The facility is not free of accident hazards
The facility does not establish infection control
Care provided is not for the highest practicable wellbeing
The food is not stored, prepared, or distributed under sanitary conditions
Comprehensive care plans are not developed
You can access the prior reports for any nursing home, assisted living, or independent retirement community online. These will show you any violations that the facility has been written upon.
Unfortunately, some violations are carried out in these facilities and it can be difficult to escape them once you'd moved into the area.
However, noticing this red flag can prevent you from having to eat unsanitary food and lower your chances of having an accident.
Incompetent or Inaccessible Administrators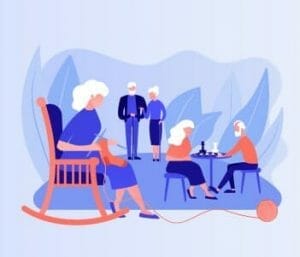 The administrators' job is to supervise all of the staff members, including the maintenance, food service, and activity departments.
They are in charge of organizing staff training and ensuring that the facility is in keeping with new regulations and laws.
Undoubtedly, the administrator has a lot of responsibilities in their job. Some argue that it's their job to keep the retirement facility running smoothly.
When viewing your post-retirement options, you'll likely meet the administrator and be able to ask them some questions about their facility.
It's easy to see whether an administrator is incompetent or not – just keep asking them questions. The answers should roll off the tongue without hesitation. Some potentially interesting questions to ask could include:
How many staff are there for every resident – is the staff overworked?
How many hours a day do residents get staff attention?
What are the previous cases of elder abuse or neglect from your staff?
Do you offer specialized services or equipment?
Do you suffer from many infection breakouts here?
Make sure to ask a considerable amount of questions to get a feel of how seriously the administrator does their job.
If you are not greeted by the administrator you can still ask to meet them. A potential red flag would be if you were denied a meeting with them.
Bad Gut Feeling
When you know, you know – you know?
Many people tend to ignore their gut feeling and push on despite it.
However, it can actually save you from a lot of bad situations.
There are many ways to get the most of your intuition, but if you have a terrible gut feeling during a visit, be cautious moving forward.
We would recommend choosing somewhere that gives you a good gut feeling.
Having said that, you might not believe in gut feelings and go for it anyway – and it might turn out to be an amazing experience! Just remember that when you have a gut feeling, there's usually a reason for it.
Severe Violations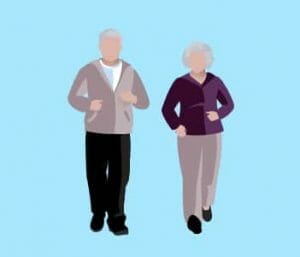 Severe violations often refer to elder abuse and neglect in a post-retirement setting.
Unfortunately, these violations have been minimally researched and therefore we don't know how common it is in post-retirement options.
Older adults living in nursing homes are most at risk from these violations as they are often unable to report it and they require specialist care from skilled nurses.
Residents are considered the most vulnerable people in society and therefore are susceptible to severe violations.
75% of seniors over the age of 90 need help with daily activities such as eating, bathing, toileting, and moving around.
These older adults are constantly surrounded by staff members. If they could report the violations, they might still not due to fear of retaliation.
Severe violations do not occur in every post-retirement facility. Independent communities see significantly less elder neglect and abuse because the residents have the ability to report what happened. However, it does still happen.
If a facility has a history of severe violations or is still employing anyone with these against their name, steer well clear from them.
Once you move into your post-retirement option you should also look up how to report elder abuse as well in case you witness anything.
Heavy Staff Turnover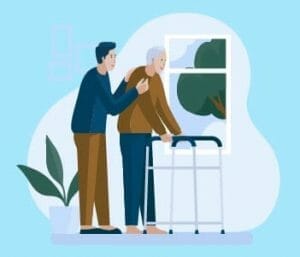 Heavy staff turnover has been linked to the higher use of catheters, restraints, and psychotropic medications in nursing homes.
Pressure sores and infections are also more commonly contracted when there is high nursing staff turnover.
Worse pain management, higher rates of hospitalization, and worse overall care have also been reported due to this.
The reason for these adverse reactions from more frequent staff turnover can be put down to the staff not properly communicating with each other.
One staff member should be responsible for a resident at one time, and they should be handed off to another staff member once the first is off-duty.
They should not go off-duty; however until they have properly briefed the new staff member on their resident. This keeps everyone safe and protected and offers the best care possible.
When visiting each of your post-retirement options, ask the administrator how high the staff turnover is and how many residents there are to staff members.
You don't want the facility to be understaffed, but you also don't want them to be overstaffed either.
Lack of compassion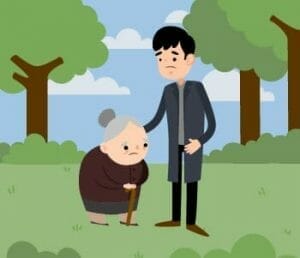 You might have a list of special requirements that you need from a post-retirement facility.
You'll need to bring these up to the administrator to see if the place you're visiting can meet these requirements.
Some administrators are simply not good at their jobs. They lack care, compassion, and it's clear that they're only there for a paycheck.
If they lack compassion for you or your loved ones, rule it out right away. It will only be a sign of things to come.
COVID-19 Statistics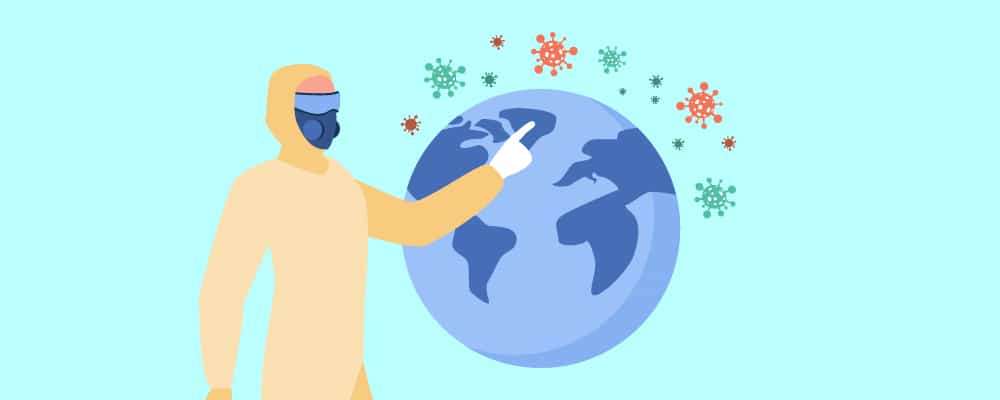 With everything the way it is in the world at the moment with the pandemic, post-retirement facilities are being hit particularly hard.
Older adults typically have a less effective immune system and that is the reason why these facilities are considered high-risk during the COVID-19 pandemic.
In total, according to government data, there have been 107,107 total deaths from the virus and 549,852 confirmed cases, with this number rising at an alarming rate.
Below we'll look at how each of the types of post-retirement options is dealing with the pandemic.
Nursing Homes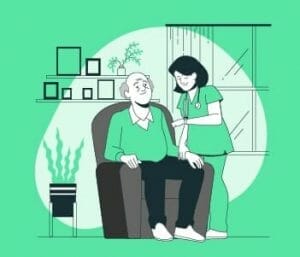 Nursing homes are the most vulnerable when it comes to COVID-19.
With compromised immune systems and many of the residents already having other underlying health conditions, COVID-19 has hit nursing homes particularly hard.
Both the US And Canada saw a large percentage of COVID deaths happen in retirement homes. Visitors have been stopped from seeing their loved ones due to the risk of bringing the virus into the nursing home.
Staff members are having to wear full PPE to get to work due to the social distancing rule being impossible.
Residents need help eating, moving around, and bathing – and the employees need to get into close proximity to them to help with these tasks.
39% of COVID-19 deaths have occurred in nursing homes, and many are upset that they could have been avoided with stricter policing of the rules and national lockdowns.
Independent Communities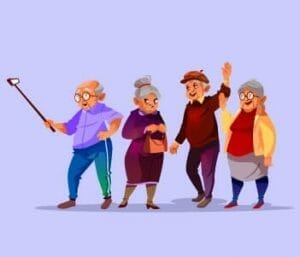 When the pandemic is talked about in relation to older adults in post-retirement facilities, it is always nursing homes that are brought into the conversation.
However, it's important to not forget the residents in other communities and facilities.
While the death and case rates are lower in independent communities due to the residents living in their own housing, their age and underlying health issues still put them in the high-risk category.
The average retirement age for a full-time permanent employee is 62 years old, and this is the minimum age that residents are able to purchase or rent housing in independent communities.
These people will plan to live there for the rest of their lives.
So, in independent living communities there are people of ages from 62 and upwards. The highest risk residents are over the age of 85 and will need to be distanced from everyone around them.
Independent living community residents are now socially distanced facilities with housekeeping, food preparation, and social activities suffering.
Depression can be linked to isolation in older adults, so it is not surprising that the pandemic is taking a toll on residents' mental health and overall wellbeing.
Retirement Homes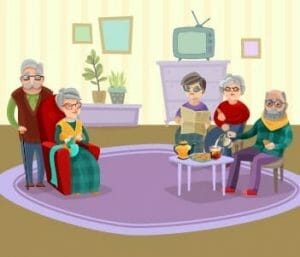 Similar to independent communities, retirement homes are also suffering due to the pandemic.
Retirement homes can house older adults in need of memory care, specialized treatment, and assisted living.
Older adults suffering from Dementia or Alzheimer's still need memory care to help them with their condition.
However, due to the pandemic and their diseases playing a role in their higher risk status, it can be difficult for them to get the care that they need.
Nurses and trained professionals are still able to work with them and help, but the residents might not get as much one-on-one time as they need.
They are also not allowed visitors or to mix with other residents which can be confusing and distressing for them.
Assisted living residents will also be suffering from not being able to see their loved ones. In October 2020 it was registered that out of all the residents in assisted living facilities that contracted COVID-19, 21% died due to the illness.
Compare this with the death rate of 3% for the general population that suffered from coronavirus and you can see how pressing it is that residents of these facilities need to be better protected from the virus.
Continuing Care Center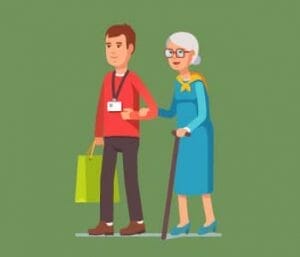 Continuing care centers are facilities that accommodate residents from nursing homes, assisted living, and independent communities all in one.
While this is a good idea to prevent you from having to move around too much as your needs change in the future, it might not be the best idea during a pandemic.
In just a 14-day period back in July 2020, cases of coronavirus in long-term care had risen 11% over 35 states.
Continuing care centers cater to older adults from 58 years and upwards. This means that there are some residents more at risk than others.
While the younger residents are less at risk than the older residents, they will still have to be isolated to protect themselves as well as those around them.
This means that some are unnecessarily being isolated away from friends and family when they are significantly less at risk than other residents.
Many older adults rely on the company of social care or other voluntary services, and without this, they could face a higher risk of loneliness, seclusion, and depression.
Summary – Weighing Up Your Options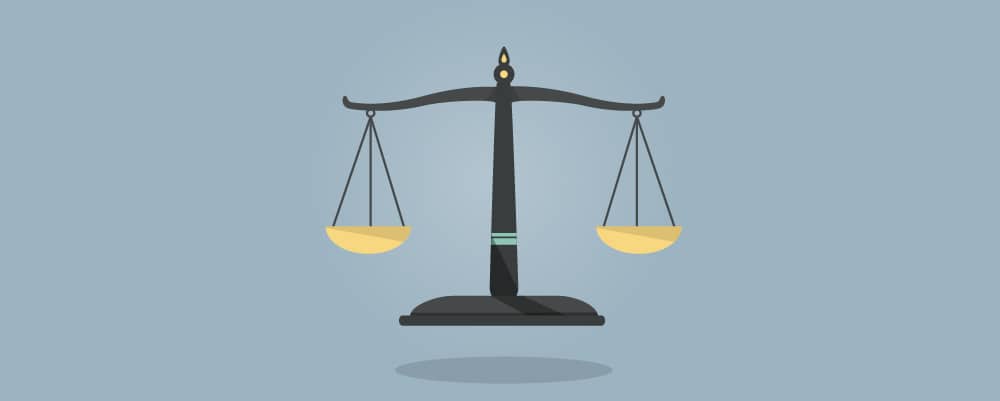 And that concludes our guide to your post-retirement options – now the rest is up to you.
We've given you the essential information that you need to make your decision, now you should go and evaluate each one to determine which will fit your needs the best.
The four most common options for after retirement are nursing homes, retirement homes, independent communities, or continuing care centers. The option you choose will depend on a lot of different factors.
For starters, the size of the facility will play a part in your decision. The smaller the facility, the more care from specialist nurses you'll receive. There will be more staff available to aid you.
How close you are to your loved ones, the services on offer, and the employees will also determine your decision.
An important part of the decision-making will be figuring out how much independence you want.
Independent communities offer you the most independence, with little to no visits from employees unless it's for housekeeping or food deliveries.
Retirement homes offer the next level of independence as you can choose how many visits you want a day.
Memory care units will offer less independence as the trained employees will be helping to stimulate your brain and in any other everyday tasks.
Nursing homes offer the least independence as specialist nurses are trained to help you with any tasks that you cannot complete yourself such as eating, bathing, and moving around.
Don't ignore the red flags just because a facility looks good on paper. Some common red flags to look for are a long list of past violations, particularly severe violations. Heavy staff turnover can also indicate mistakes and mistreatment.
When you visit each facility, you should pay attention to the administrator and whether they seem competent or not.
A lack of compassion from employees and the administrator can also be a big red flag, as well as simply having a bad gut feeling.
The COVID statistics are not great for any post-retirement option at the moment, with visitors being banned or discouraged and socialization being stripped right back.
While we should all be isolating as much as possible during this time, post-retirement facilities are no different.
We, at team Respect Caregivers, hope that we've made your decision a little easier and that you enjoy wherever you choose to embark on a new adventure!