Are you thinking of planning for your retirement but don't know where to start? This article discusses planning for future care and support, which will help you in your golden years.
Old age comes with various changes to your body and mind. Your body starts deteriorating, and you have a higher chance of suffering from chronic diseases like diabetes, high blood pressure, and others. 
A time may come when you need to depend on a family member for assistance in daily activities or even simply to move from one spot to another. Retiring from work also means you will stop earning a steady paycheck.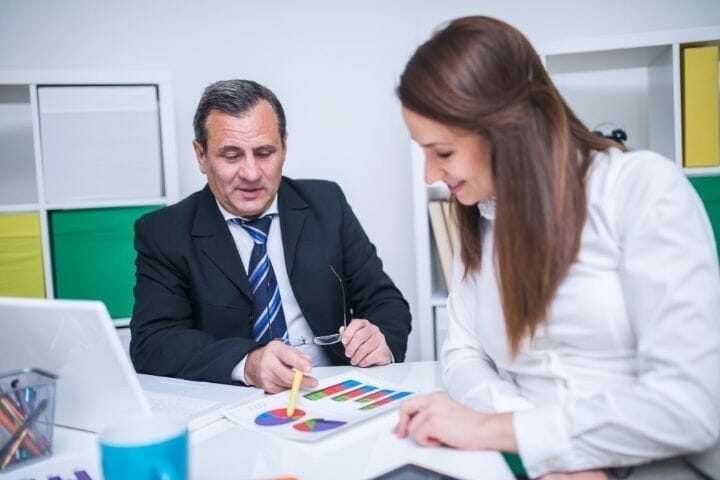 It's better to plan for your future care and support as early as possible so that you can achieve your goals and become financially independent in your old age.
Future care planning involves consideration of your needs and desires, exploring housing options and work opportunities, examining financial and health resources, and ways of finding comfort and peace of mind.
Planning for your future and knowing your options will help you prepare and make the right decisions. Simultaneously, it will allow you to make a few changes in your life that will positively impact your body and mind and delay the care and support needed during old age.
This article guides you in planning for future care and support. So, you can continue reading the article for more information.
Why Should You Plan For Your Future Care And Support?
There are many benefits of planning for your future care and support.
#1. Decrease Family Conflicts
Your family members may have different views on caregiving and living arrangements when you grow old. 
Planning allows your family members to know their role, which reduces the conflict in the family. It even reduces the dispute between the siblings regarding spending money on you in your old age.
#2. Gives the Power To Control
Planning will put you in the driver's seat and let you decide how you will stay in your old age, what type of care you want, and other things. But if you don't plan, others will make decisions on your behalf, which you may or may not like.
#3. Gives You Opportunity To Research Properly
Planning for old age will allow you to research various financial programs or care homes and find the best ones necessary in your old age. It gives you a scope to scrutinize different government-funded programs and check their eligibility criteria.
With this brief introduction, let's now get down to brass tacks.
#1. Look After Yourself
Try To Stay Active
You need to stay active to lead a healthier life in your old age. The CDC recommends spending at least 150 minutes a week on moderate exercise to keep healthy. You can take part in sports to make new friends. It will even help you to remain socially active as well.
If you are not interested in sports, go for a brisk walk or do cycling, swimming, and yoga exercises. It will keep you healthy and lower the risk of heart diseases, obesity, diabetes, and others. 
Keeping fit is good for your mental health, boosts your mood, increases your self-esteem, helps you have a good night's sleep, and reduces stress and anxiety.
Eat Healthily
You need to eat nutritious and balanced food to remain healthy and live independently in the future. It lowers the risk of heart diseases and types 2 diabetes.
Drink plenty of water to stay hydrated. Experts suggest drinking at least 6-8 glasses of water daily. Drinking enough water has various benefits. It will improve your kidney functions and digestion as well.
#2. Plan Your Money In Advance
You need to think ahead about what will happen if you cannot manage your assets and property or are no longer in a condition to make your own decisions.
Make Or Update Your Will
A will decides whom you want to give your money and property after your death.
As you grow old, you have a high chance of having ailments that can lead to a mental disorder like dementia and others. If you write a will, it will not be considered valid.
These days, everyone wants to acquire wealth without having to do anything. But if you die without making a will, your family members will end up in bitter quarrels because of your property. So, making a will ensures that your property is distributed among inheritors on your wish and desires.
Please give the name of the executor of your will to the family members or the care home in which you have planned to live in your old age so that they have it on hand when they need it.
Power Of Attorney
You can give power of attorney to any trusted family member, friend, or lawyer to make decisions on your behalf related to your lifestyle, accommodation, financial affairs, and the type of medical treatment you need in your old age.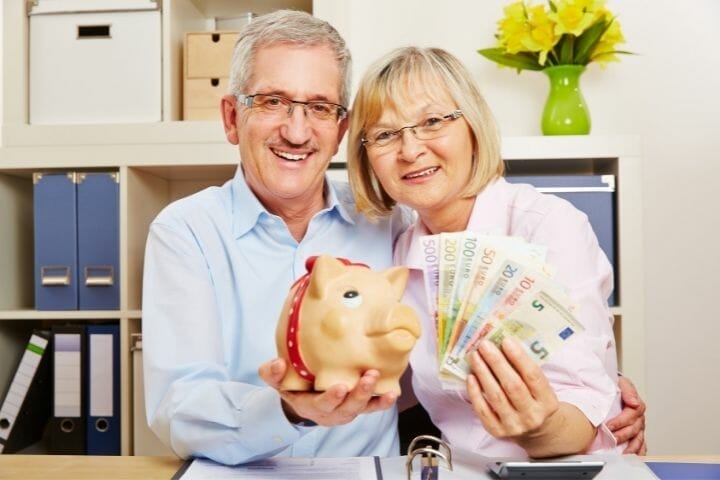 #3. Think About Home Modifications For Aging In Place
Adapt Your Home
You need to think about making changes in your home to make it easy for you to perform daily tasks after getting old.
You can make minor changes in your home like a handrail along your stairs, a stairlift to take you to the bathroom if it is upstairs, replacing your bath with a shower, or adding a ramp to get in and out of your home. 
Think About Equipment
You may have mobility issues as you grow old. So, you need to think about various equipment like wheelchairs or walkers to do multiple activities independently.
Remember, Medicare does not cover everything. For instance, if I talk about upright walkers, it is not covered by Medicare. But yes, you can rent it from various online websites.
Think About How To Prevent Trips And Falls
There are various ways to reduce your trips and falls at home. These small changes can increase your safety and reduce the chances of falling in old age.
#1. Try to have good lightening on your stairs
#2. You need to make sure that the rugs and mats are non-slippery
#3. Always wear well-fitting shoes and slippers
#4. Arrange home in a manner that you have to climb and bend as little as possible.
#5. Try to fit grab rails in your bathroom
#6. Mop spillages immediately
#7. Always prefer to use the non-slippery mat in your bathroom.
#4. Think About Moving Into Elderly care Home
#4.Think About Housing Options
Your family members will help you occasionally when you are ill and assist you in doing daily activities. But when you become ill for a long time, your family members may hesitate to take care of your health the whole day. 
They have to leave their full-time job to assist you all day in doing daily activities, which will drain them financially and emotionally. 
Again you may not have enough money to do various modifications at home for your safety or appoint a home care aide to assist you in doing daily activities. So, it's better to opt for an elderly care home.
Remember, elderly care is different from aging in place. You may need some time to get used to a new way of life. You will find many people of your age groups with whom you can interact and increase your social interaction, essential for your mental health.
There are various senior housing options available in the United States:
#1. Nursing Homes
Nursing homes offer a high level of medical care which you will not get in other senior housing facilities. You will find skilled nurses and physicians within the premises in a nursing home. 
The staff will always be there to assist you in doing daily activities. I will suggest you consider a good nursing home if you have chronic illnesses or mental disorders in your old age.
#2. Assisted Living Facilities
The Assisted living facilities are another option for you if you want assistance in daily activities like getting dressed, cooking, and washing the utensils.
#3. Retirement Homes
Retirement homes and assisted living are very similar, except that retirement homes do not have the assistance components. Both these options are great if you want a vibrant community life among residents of your own age, but if you have difficulty in doing your daily activities, you should choose an assisted living option.
#5.Think About How You Are Going To Pay For Your Care
Enroll In Medicare
You should enroll in Medicare when you turn 65 years. It is a government health insurance program that will help you reduce medical expenditures.
Apply for Medicare 3 months before your 65th birthday because you get Medicare benefits almost three months after the date of application. You will get a blue-white and red color Medicare card, which you need to show in the hospital to reduce your medical bills.
There are mainly two types of original Medicare, i.e., Medicare part A and Medicare Part B. Medicare part A will cover all the hospital costs known as hospital insurance. You don't have to pay a premium for Medicare part A if you have paid Medicare taxes on the ten years of your work life.
If I talk about Medicare part B, it covers all the medical costs known as medical insurance. You have to pay a premium for Medicare part B.
Medicaid
Check the eligibility criteria of Medicaid, and if you are eligible, then enroll in Medicaid. It covers the long-term health care costs if you have limited income.
Department Of Veteran Affairs
The Veteran Affairs Department of the United States offers various programs to help the elderly and disabled veterans. So if you are a veteran, you can benefit from this program in old age.
For instance, if I talk about the Aid and Attendance program, it provides money to hire a caregiver at your home to assist you in your daily activities.
Consider Long Term Care Insurance
Long-term care insurance is a coverage that provides home health care, nursing home care, hospice care, or personal care to older adults. It mainly covers those care not covered by government health insurance programs like Medicare and Medicaid.
Try to apply for long-term care insurance before you turn 60 years old to avoid high premiums. Again once you are diagnosed with a mental disorder or any chronic illness, it will be challenging to find a company to cover you.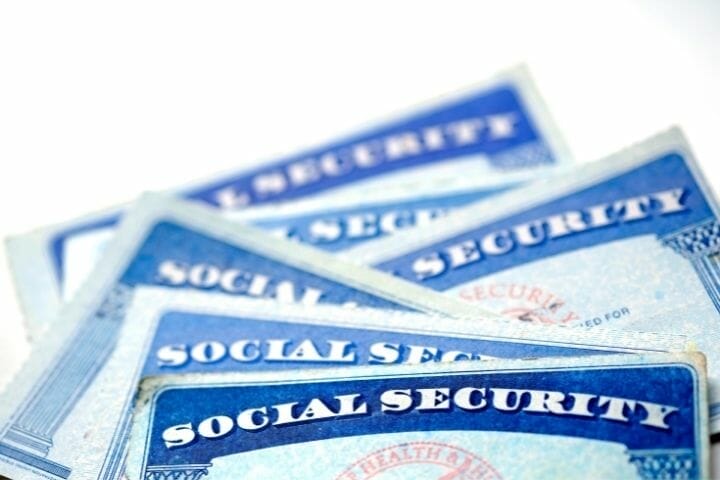 #6.Think About Retirement Resources
Social Security Benefits
The Social security retirement insurance benefits are government-funded and administered by the Social Security Administration of the United States. 
You will get a monthly payment of $2,324 if you retire at 62 years. However, if you retire late at the age of 70, you will get a monthly benefit of $3,895.
Individual Retirement account
You can put $6000 a year in an individual retirement account (IRA). It's better to contribute more than $6000 if your age is above 50 years old.
But while opening an IRA, you have two options: a traditional IRA and Roth IRA. You should always prefer a Roth IRA account because you don't have to pay taxes while withdrawing money in your retirement years.
Bank Account
You can save money in your bank and make fixed deposits during your working period. You can make use of this money during your golden years.
Short Term Ways To Pay For Care
#1.Medicare
Medicare pays 100 percent of your costs if you qualify for short-term coverage in a skilled nursing facility.
#2. Short Term Health Insurance
Short-term health insurance may help you if you want a health plan in an emergency or want immediate coverage.
#3. Use Your Savings
You can use your savings to cover the costs of short-term care.
Wrap Up
Planning for your old age is quite challenging because you never know when things will change. But, it's essential to plan for future care and support when you are getting old. It could be the type of care you want or where you want to live, whether at home or in any care home.
I have listed a few essential things you need to think about for your future care and support. I hope this article has given you some valuable information, and please don't forget to share this article with someone planning for future care and support.
You can ask us any questions about future planning for old age in the comment section; we will try to respond quickly and add the answers to the article for the benefit of all our readers.