One of the most popular questions on our comments board is: "Are senior apartments cheaper than normal housing?" We decided to investigate this in detail.
If retirement is already knocking on your doors, then it's better if you start planning for it soon. If you are planning on moving to a seniors' apartment, you might be wondering whether they are less expensive in comparison to average housing or not. 
A short answer to your question would be yes, senior apartments are a lot cheaper than standard housing. However, a detailed answer would involve a lot more information. 

In general, senior living communities have age restrictions. Some of the senior apartments are for people who are 55 or older, and the others are for 62 or older. Accordingly, the rents keep varying. 
The rent of senior's apartments also depends upon community services, such as recreational programs, transportation, automobile services, meals served in a common dining place, and so much more.
Let us look at some of the common queries regarding senior apartments.
What Are Senior Apartments?
Senior's apartments and buildings that are also referred to as congregate care housing are independent living communities. Tenants below the age of 55 are not allowed to live in such apartments and housings. 
However, there are exceptions too. For example, if a resident over the age of 55 has a spouse who is yet to turn 55, these housings allow their stay. 
However, most of the residents of such housing are meant for senior adults who are past 55. These housings are open for short-term visits of young grandkids too.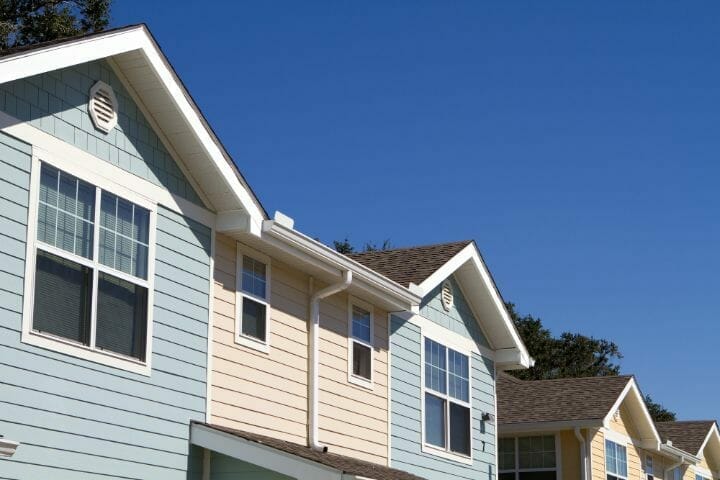 You may also like How to Get Into Assisted Living With No Money
Why Should Seniors Consider The Option Of Senior Apartments?
The thought of leaving a place where you have lived all your life is challenging indeed. Blending into a new community at an old age appears daunting to a lot of people. But every option comes with two sides. 
Thus, like a two-sided coin, shifting to a senior adult community comes with its bright sides too. People often forget to notice that moving to an old building apartment helps save a good deal of both time and money. 
In post-retirement years, one should take great care of their savings because every penny counts. During old age, unexpected situations become a lot more common because of our inability to handle all problems successfully. 
So, one needs to live carefully and take stock of their financial situation more often than ever. Well, this is the exact place where the idea of senior housing arrangements comes into the picture because they are both handy and affordable.
Are Seniors Apartments Cheaper than Normal Housing?
Senior's apartments are way cheaper than regular housing and other options since they reduce living expenses. These apartments let you live on your own, and they also result in downsizing the responsibilities. Additionally, they are not near as expensive or intrusive living options for senior adults, which come with the benefits of personalized assistance.
There are endless reasons which justify choosing senior apartments against average housing since they are cheap and safe. Some of the well-known and approved reasons are as follows:
#1 Maintaining one's own house is often expensive:
As one grows older, regular maintenance and inspection of property cease to be feasible. Thus, even though many people find owning a property as a status symbol or pride, the truth is that it becomes impossible with passing the time.
Maintaining a house is more expensive than just residing in it. It involves cleaning, gardening, necessary household chores, and so much more. Thus, senior citizens often regret the idea of staying back in their own house after a certain age because that involves a lot of expense for hired help. 
With age comes diseases and dysfunctionality. So, it has often been observed that senior citizens leaving alone require medical checks and hiring nurses, which again adds to the expenses. 
Retirement savings should be taken care of and not spent until the reason becomes unavoidable. Keeping all the factors above in check, senior housings is a way better option than regular housings.
You may also like Will Social Security Pay for Assisted Living
#2 Property Taxes Keep Going Up Instead Of Stopping:
Another factor that comes along with average housing is additional taxes. Taxes often keep inclining, which creates extra pressure on the savings. Senior apartments, on the other hand, are free from such bindings. 
They also provide maintenance and amenities that are included along with the standard fee itself. Thus, there is no need for extra payments or payments in parts. So, consider living in senior apartments as the best bet for seniors who want to downsize for personal or monetary reasons.
#3 Senior Apartments Offer Medical Help at Reduced Costs and Handicap Accessibility Features at No Extra Cost:
Medical emergencies are an unavoidable part of old age. The best thing about senior apartments is that they have the benefits of access to part-time nurses quickly and at many reduced costs. The relaxed environments in the senior apartments also benefit your health in various manners.
Some seniors lose the ability to move freely because of their old age. In such cases, they need assistance from wheelchairs or walkers. Senior apartments come with such amenities and advantages without charging an extra cost.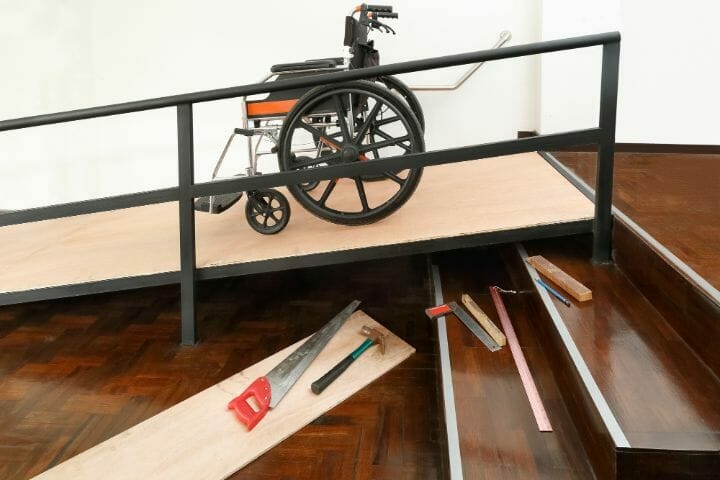 They also have ramps and entrances designed entirely for the disabled. Regular residencies hardly come with such facilities, and even if they do, additional charges are marked for accessing these features.
You may also like How Do I Apply for HUD Senior Housing?
#4 Senior Apartments Come With Additional Transport Facilities:
Senior apartments have the benefits of transport facilities that are mainly for recreational activities and tours. Since these apartments also offer handicap-accessible vehicles, the residents can go out for terms even without anyone's assistance. 
Such assisted living facilities are not available elsewhere. In places such as regular housings, someone always has to be available to assist the senior members with an outing. In an old apartment, such facilities are offered before even asking for them. 
These facilities are offered at cheaper costs and sometimes for free too. All the expenses come under the one-time schedule, unlike the housings, which require separate payment for each facility.
#5 Payment for Facilities Not Needed Is Optional
Senior apartments offer a price that includes all the necessary amenities and assistance. For instance, it combines the charges counted for medical care, assisted living facilities, meals, non-medical needs, maintenance, etc. 
However, for some senior adults, some of the facilities as mentioned earlier are not so necessary. For example, people who are fit and healthy do not need medical assistance. On the other hand, some people are capable of walking and moving around without aids and service. 
For such people, payments that are counted based on handicapped assistance are completely unnecessary. The perks of living in a senior apartment are choosing which facility you need, therefore, paying for the same. 
This allows you to cut off features and facilities that are not required, and thus it becomes accessible on the wallet.
#6 Other Options Such As Retirement Homes and Regular Housings Are Far More Expensive:
Retirement homes and standard housing come at the cost of assisted living facilities which become heavy on the wallet. The medical facilities and amenities are offered at a higher price in comparison to the senior apartments. 
In retirement homes, one usually keeps paying more for medical care and amenities than their personal space. That is no good deal for senior adults who should consider saving their money for future purposes.
You may also like How Does One Pay for Assisted Living?
#7 Senior Apartments Offer Free Recreational and Community Features:
There are many senior apartments that have the extra advantage of offering activities and other community features. This additional deal saves quite a lot of money on recreation and travel that would have been spent otherwise. 
Seniors would usually feel trapped inside their homes. This facility allows them to breathe in some fresh air while traveling around. Senior apartments will enable you to dive into such experiences with like-minded people with similar interests, which sometimes beneficially. 
Seniors with low incomes often hesitate to such offers when they have to consider an extra payment. The advantage of living in a senior apartment is that it all comes under a single schedule at a much lower cost.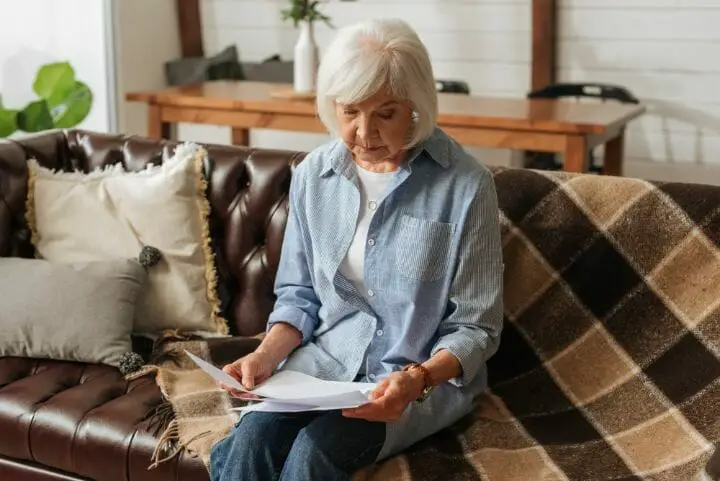 Senior Apartments Are Not Just Cheaper But Better!
Senior apartments come with a network of support in their communities. These facilities and maintenance involve all, starting from neighbors to staff. Choosing senior apartments is an intelligent choice when it comes to other options such as average housing. 
In comparison to retirement homes which require assisted living facilities, senior apartments are a far cheaper option. Senior apartments are attractive options for accommodation. It allows the senior citizens to enjoy their independence and be a part of a like-minded community at the same time. 
It cuts down the hassle of maintenance and other household concerns too. Senior apartments are better than retirement homes because they are cheaper and offer a break to a traditional residence. 
Senior apartments act as a deal-breaker for people who are midway to committing to a retirement home and enjoying their part of independence. They allow you to enjoy your share of freedom with like-minded people so that you can make up your mind.