Are you searching for a good retirement city? Have you considered walkability in your list of criteria? Have a look at the best walkable cities to retire in, and maybe we can help make up your mind!
Perhaps you aren't willing to give up your car right now. Maybe you want to go on some long road trips after your retirement, or you need a vehicle to see your children who live far away. 
However, keep in mind that you may lose confidence behind the wheel as you become older, and relying on a car may restrict your possibilities.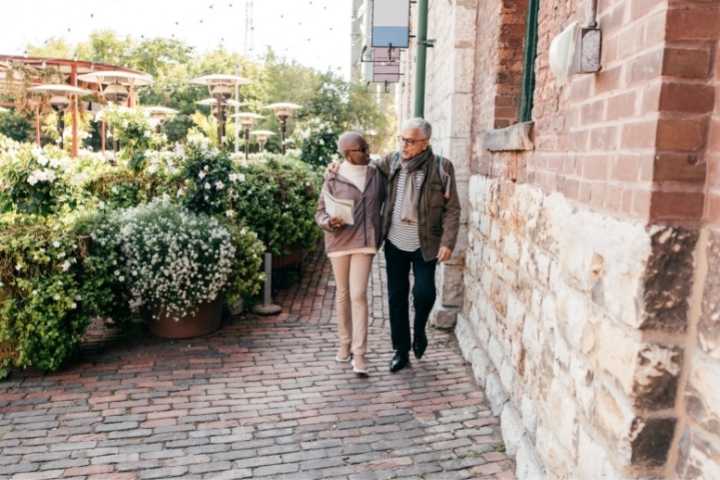 Indeed, the most common reason people contact the Nationwide Association of Area Agencies on Aging, which runs a nationwide Eldercare Locator, is transportation help.
There are several reasons for older adults to choose walkable cities and locales to be their retirement zones. If you want to live in a place where your own two feet can take you anywhere you want to go, a walkable city might be a nice option.
What Is a Walkable City?
In general, a walkable city encourages people to walk by providing visible and safe pedestrian paths—easy access to shopping, dining, and entertainment areas and an abundance of public green space.
Walkable cities encourage residents to live a holistic lifestyle by walking to get the goods and services they require.
You might like to read: A Guide To Traveling With Seniors
Why Live In A Walkable Neighborhood For Seniors?
Seniors prefer walkable neighborhoods for different reasons than younger people. Easy accessibility, building stronger connections, holistic lifestyles are their main motivations.
With that being said, in this article, we will discuss walkable neighborhoods for Seniors and some senior-friendly spaces, so let's dive in. 
Senior folks are increasingly desirous of living in walkable communities. There are numerous compelling reasons why this is a desirable feature for both older and younger inhabitants in a neighborhood.
Benefits to Your Health
Old age brings many problems such as arthritis, muscle and joint pain, and markedly lower immunity. One of the best ways to ward off these problems is to remain active through your senior years.
While gymming and lifting weights can be too hard for older adults, walking is one exercise that is easiest to do. If the neighborhood encourages walking by providing amenities at a close distance, older adults can get the exercise they need without having to invest a single penny in gym memberships and trainers.
Another problem is obesity. Obesity and its related health consequences are among the most urgent public health challenges our society faces today. Choosing a walkable neighborhood will help you avoid a sedentary lifestyle and the associated weight concerns.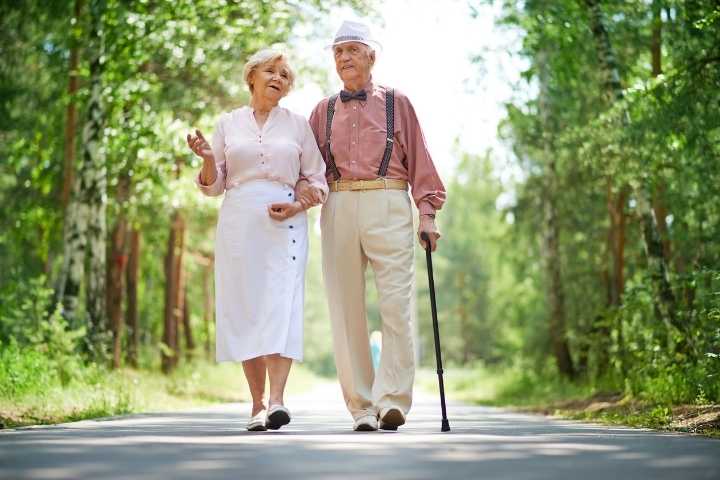 You might like to read: Best Places to Travel in a Wheelchair
Building Community Connects
Walking is not just exercise. It's a lovely way to meet and greet people. Walking gets you out of the house, saying hello to friends, greeting the shopkeepers, and making new buddies.
Loneliness is one of the most common problems that older adults feel, and walking to close-by places while greeting and talking to familiar faces is an easy way to stay away from the dreaded D-word.
Monetary Advantages
Because walkability is so appealing to buyers, living in a walkable neighborhood might increase the value of your home. According to studies conducted by RedFin, the parent company of Walk Score, one point of Walk Score can enhance the value of your home by $3,250.
Environment-friendly Benefits
People are increasingly growing concerned about the influence of their actions on the environment. I previously discussed how the next generation of retirees would increase demand for LEED-certified retirement communities that prioritize energy, space, and water efficiency, as well as waste reduction and environmentally friendly construction materials.
Additionally, walkability can bring cost savings for your monthly budget. According to the U.S. Bureau of Labor Statistics, for many Americans, their vehicles are their household's second-largest expense (behind their rent/mortgage payment). 
Living in a walkable city may make it feasible to eliminate at least one vehicle (for two-car homes), thus removing a substantial monthly expense. Many seniors choose to live in a walkable city since it is a more ecologically friendly option when it comes to senior housing. 
Because fossil fuel combustion produces CO2 emissions in massive amounts, fewer automobiles on the road result in less pollution and traffic congestion. Walking is a pollution-free mode of transportation!
You might like to read: Driving Safety Tips For Seniors
Cities With Senior Friendly Public Spaces
#1. Seattle, Washington 
This shimmering gem offers downtown charm and fun suburbs like Chinatown and Belltown in the Pacific Northwest. With well-placed stairs, local amenities within walking distance, and bus routes connecting the most notable areas, Seattle ranks eighth on foot among the most accessible cities in the United States. 
#2. Washington D.C.
From the White House, bustling shops, art galleries to the National Zoo, the capital has pedestrian-friendly areas such as U Street, Dupont Circle, and Mount Vernon Square, and Georgetown has historic cobblestone walkways.
Oakland, California Oakland's most pedestrian-friendly areas include Chinatown, Lakeside, Downtown, Civic Center, Old Town, San Pablo Gateway, and Waverley. The bustling waterfront bar scene and various historic districts make the Grand Lake Theater and Jack London Square noteworthy. 
#3. Chicago, Illinois
The towering skyscrapers of Windy City, the urban beaches of Lake Michigan, and the Magnificent Mile shops and restaurants along North Michigan Avenue are vibrant destinations for those who enjoy walking, making it to be one of the Senior Friendly Public Spaces; areas such as Near North Side, West Loop, Wrigleyville, and Ukraine Village can be considered one of the best areas to walk.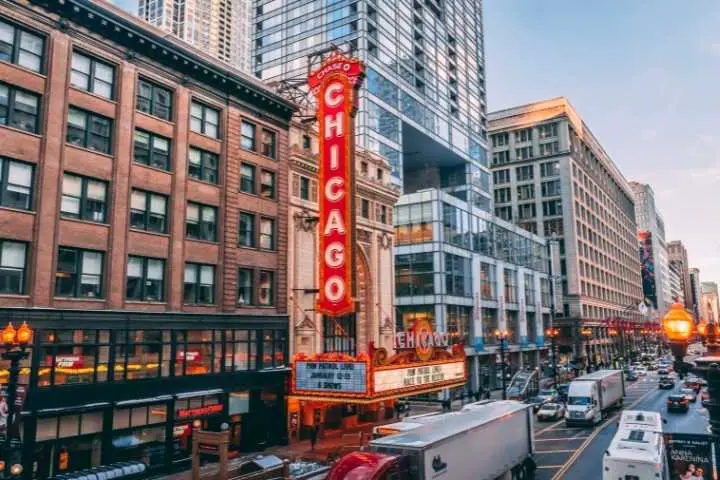 You might like to read: How To Involve Seniors While Celebrating Festivals and Holidays?
#4. Miami, Florida
Miami, Florida, The sunny Miami, are one of the Walkable Neighborhoods For Seniors, and this is what sets it apart from barren Florida. This beach paradise offers South Beach a place to relax before seeing Art Deco architecture from the sidewalk. Little Havana, Downtown, and Wynwood Edgewater are the most pedestrian-friendly areas. 
#5. Long Beach, California 
With its historic Queen Mary, Aquarium of the Pacific, and beautiful gardens, this laid-back beach town is considered to be one of the Senior Friendly Public Spaces. Take a walk in the bustling downtown area, stroll along the sandy beaches of Alamitos Bay Beach and Mothers Beach, or visit the neighborhood of St. Mary, which is full of lively shops and restaurants.
#6. Philadelphia, Pennsylvania
Philadelphia's historic center is nearly entirely outdoor-friendly, with cobblestone walkways, 10,000 acres of public open space, historic structures, and the Liberty Bell. You can get about without a car and enjoy the city.
#7. Beverly Hills, California
Beverly Hills is located in the state of California. Beverly Hills restaurants give many reasons to stretch out and soak in California's fresh sun, with varied populations, casual celebrity sightings, palm-tree-lined streets with lovely shopping malls, palm-tree-lined streets with exquisite shopping malls.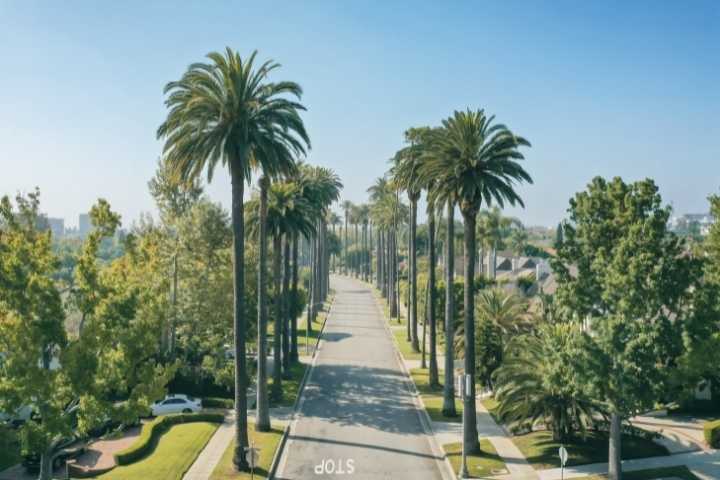 #8. Buffalo, New York 
The second-largest city in New York, it's an easy-to-walk paradise in itself. Buffalo's pedestrian-friendly district is one of the senior-friendly public spaces. Allentown, BlackRock, Central Business District, Bryant, and Elmwood Village are great places to explore on foot. 
#9. Minneapolis, Minnesota 
Minneapolis is a water-carved city, bisected by the Mississippi River and encircled by a network of lakes. It is considered one of the senior-friendly public spaces because of its well-kept parks and pedestrian-friendly areas, including Lyn-Lake, Uptown, and Lowry Hill East.
#10. Baltimore, Maryland
Improved public transport, better layout, a variety of pedestrian-friendly areas, and a waterfront promenade make Baltimore a fairly pedestrian-friendly city and is considered to be one of the Senior Friendly Public Spaces. Downtown Mount Vernon, downtown Maryland, and its 5,000-acre green space make it an even more beautiful place to stroll around the city. 
You might like to read: National Senior Citizens Day – Honoring Our Elderly
#11. Newark, New Jersey
The 26-square-kilometer city is full of pedestrian-friendly areas with parks, historic buildings, art galleries, and restaurants. Newark's Central Business District, North Ironbound, Forest Hill, and University Heights are some of Newark's best walking areas and are considered to be one of the Walkable Neighborhoods For Seniors.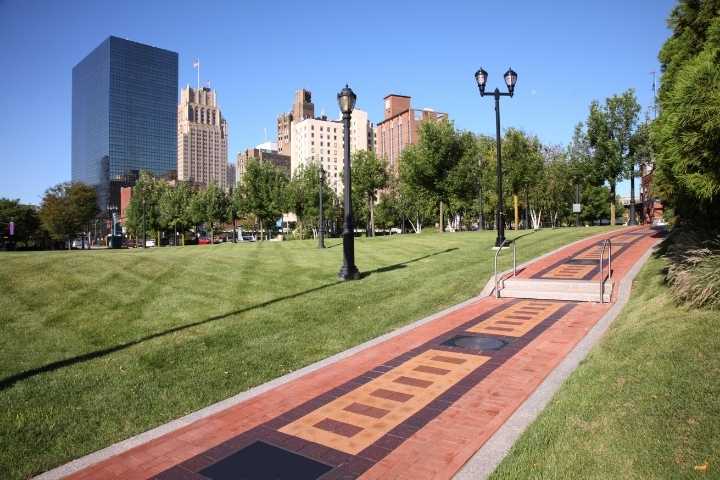 #12. Boston, Massachusetts 
Given its narrow terrain and dense density, it's not surprising that Boston is considered to be one of the walkable cities. There are many attractions in the Leather District, North End, and Bay Village areas, with stately Federal-style homes. 
#13. New York City
Areas such as Union Square, West Village, and Nolita in New York are particularly friendly to pedestrians with fascinating world-class restaurants, vibrant streets, and a navigable network, making this metropolis the Walkable Neighborhoods For Seniors. 
#14. Arlington, Virginia 
Arlington's densely populated areas contribute to the city's walking score of 68.9. Many of Arlington's inhabitants, recently dubbed America's "most walkable suburbs," embrace the award-winning "gold-level walk-friendly" culture. Clarendon Courthouse is one of the best places within walking distance of these urban villages known for their popular pop shops.
#15. Portland, Oregon
The second most accessible city on foot, the Pacific Northwest city is considered to be, Senior Friendly Public Spaces, and Pearl District, Old Town Chinatown, and Downtown are popular shopping, dining, and entertainment spots for pedestrians. 
#15. Santa Ana, California 
This densely populated town of Orange County is considered to be one of the Senior Friendly Public Spaces. The vibrant downtown area is home to the Bowers Museum, Artist Village, and growing arts, culture, and entertainment. Willard and Heninger Park are some of the most pedestrian-friendly areas worth visiting. 
#16. Honolulu, Hawaii
This Hawaiian capital is blessed with great weather, and sandy beaches are considered to be one of the Senior Friendly Public Spaces. Downtown, Ala Moana Kakaako, and Waikiki are Honolulu's premier walking areas, making it easy to reach attractions without a car.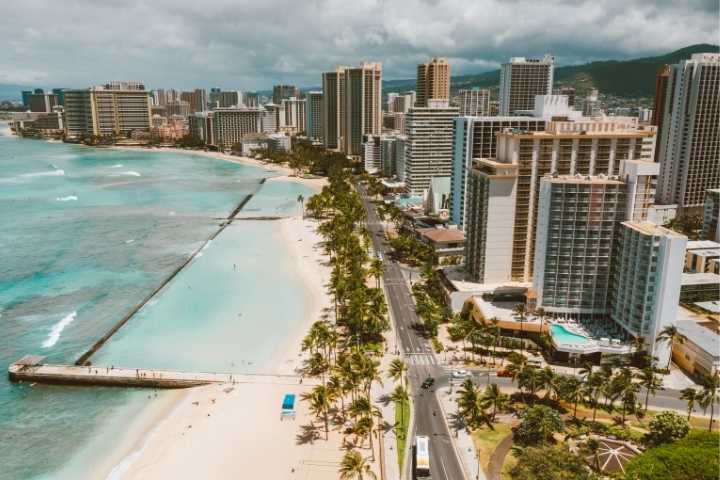 You might like to read: 17 Things Seniors Should Do Before the Summer Ends
#17. St. Louis, Missouri
Benton Park West adds to a full-fledged and pleasurable St. Louis experience, including galleries, world-class boutiques, beautiful art galleries, Clayton restaurants and bars, the Surard neighborhood of France, and breweries.
#18. Dallas, Texas.
Texas is rated the most walkable city, thanks to a great effort to create a walkable cityscape from the Connected Quarter. Downtown, Uptown, Deep Elm, Oak Lawn, and Henderson are just a few locations where driving is discouraged.
#19. Houston, Texas 
By introducing a pedestrian-centric urban design, the city council offers the opportunity to create a more pedestrian-friendly, vibrant community with streets that support alternative modes of transportation. Residents can enjoy pedestrian-friendly amenities in Houston's NearTown Montrose, Midtown, and Greenway Upper Kirby districts. 
#20. Tampa, Florida 
Tampa's small walkable community retains its style and is the center of a small town where neighboring areas such as Uptown Tampa, Courier City Oscawana, and North Hyde Park are rapidly gaining popularity with visitors. 
#21. Cincinnati, Ohio
With stunning parks, trails, playgrounds, and other outdoor areas, Queen City ranks 10th in the United States for easy walking and is considered to be one of the best Walkable Neighborhoods For Seniors. Locations around the city center tend to have the highest footprints, and suburban areas have the lowest.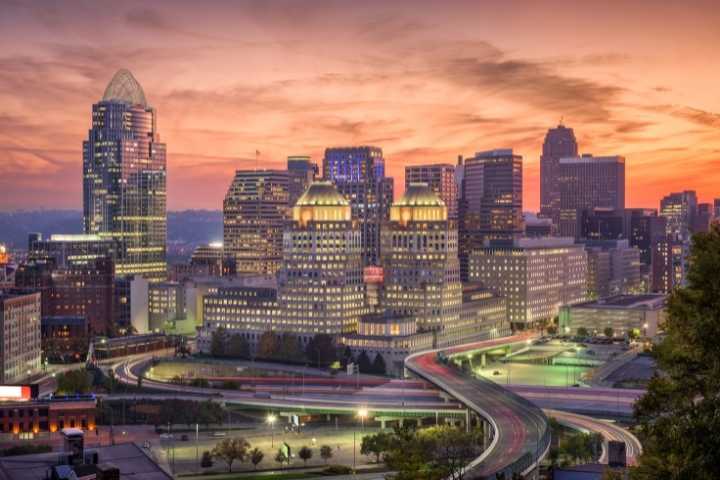 #22. St Genevieve, Missouri 
This oldest Missouri City is one of the smallest walking distances in the United States. The historic district is an easy-to-walk community with great authentic restaurants and shops selling local products. Take a walk in the downtown arts and crafts gallery, play 18 holes on the golf course, or enjoy the beauty of southeastern Missouri at one of the Route du Vin wineries. 
#23. Richmond, Virginia 
Richmond is undoubtedly a charming little town in the United States with many cultural facilities, business districts, and nature reserves within the city limits. Monroe Ward, Jackson Ward, and Cary Town have sidewalks, parks, and local accommodation.
You might like to read: How Much Should You Tip Wheelchair Assistance at the Airport?
What To Look For While Choosing A Retirement City?
When choosing a retirement location, there are five essential factors to consider:
Cost of living 
Accessibility 
Lifestyle 
As part of "accessibility," "walkability" refers to a community's safe, pedestrian-friendly infrastructures, such as pathways or trails, sidewalks, and other rights-of-way for people on foot. 
Walkable And Safe Cities
Seniors prefer a neighborhood or a city that makes them feel safe and allows them to walk around, so here is a list of the cities that are safe for them: 
North Dakota
Oshkosh-Neenah, Wisconsin
Missouri
Billings, Montana
Bangor, Maine
Carbondale-Marion, Illinois
Appleton, Wisconsin
Eau Claire, Wisconsin
Grand Forks, North Dakota
Jefferson City, Missouri
Fond du Lac, Wisconsin
Bloomsburg-Berwick, Pennsylvania
St. Cloud, Minnesota
Springfield, Illinois
Madison, Wisconsin
Dubuque, Iowa
Waterloo-Cedar Falls, Iowa
Sioux City, Iowa
Sheboygan, Wisconsin
La Crosse-Onalaska, Wisconsin-Minnesota
Ann Arbor, Michigan
Grand Island, Nebraska
Wausau, Wisconsin
Rochester, Minnesota
Sioux Falls, South Dakota
Iowa City, Iowa
Grand Island, Nebraska
Wrap Up
I hope our list of walkable retirement cities would have given you and your partner a lot to discuss in your retirement planning! Do share your suggestions with us, and if you feel we left some cities out, please let us know which ones they are and what features make them a good walkable city to retire in!