In this article we look at the perennial question that haunts every person about to retire: How to decide where to live in retirement.
Where to retire is a question which everyone thinks of when they are about to retire from the workforce. It is because the location of retirement directly influences the finances and the retirement life of the individual.
There are some common questions to which you should have an answer when you think of a retirement home.
Will I be happy in the new location? The answer to this question will vary from one person to another person.

What are the medical needs you require regularly?

Will the quality of life increase after you relocate to the new place?
Every place you shift into may not suit your dream place and can have some flaws. You should go through the available options and pick the place with fewer flaws and give most of the advantages to you when you shift thereafter your retirement.
What Factors Should You Consider Before Picking A Retirement Destination
#1 You should Prefer to Retire and Shift locally.
Once you plan to retire and shift somewhere, first, making a decision on moving is necessary. The top priority you should have when you search for a place should be affordable retirement living.
If you find such affordable living around your present place and have all your favorite places, you need not think of shifting somewhere else.
Because shifting somewhere else will make you lose the places and people who you love and enjoy.
In case you have decided to go ahead with moving locally, then you should consider the below scenario:
Are you ok with

selling your home for a profit

? If you are ok with it, then sell the home and downsize it; this will help you reduce the maintenance and repair costs along with the utility bills.
If you have a good amount as retirement savings, you can use this to go for vacations or buy a weekend home that is not expensive.
Some adults who are about to retire and have a lot of income choose to buy a home in a different location, live there part-time, and later rent it out in the holiday season, thus making some money.

Owning such a home will let you have a trial period before your retirement. The advantage here is that when you are working, you can use this house as a rental space and visit it in the offseason.
You may also like Are Senior Apartments Cheaper than Normal Housing?
#2 You Should Consider Cost of Living Before Selecting a Place To Retire
Because after retirement, you will have free time using which you can go to a club, restaurants, and movies with friends.
You may prefer some activities that require money, so you can use the retirement calculator online, which will help you estimate the cost of living for the place where you plan to retire.
You have to make a list of grocery bills, gas prices, and housing costs; such a list of basic living expenses will help you choose a better retirement home option.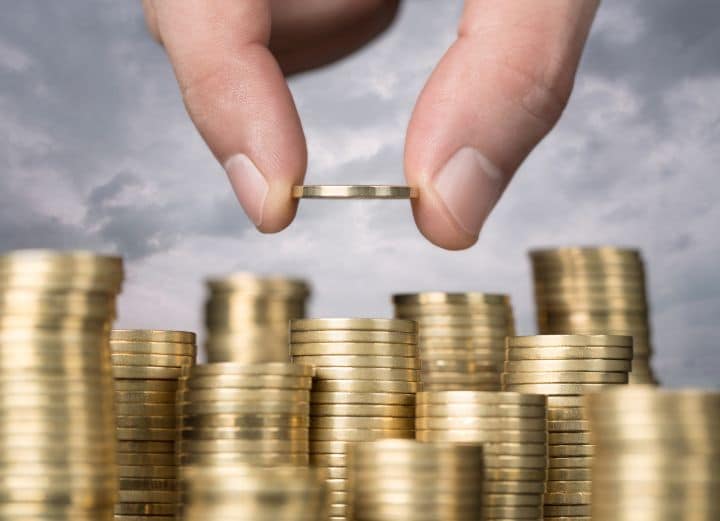 Estimation is better because some places may have low taxes, but the cost of essential goods may be higher, or taxes like property or estate may seem higher, but the overall cost of living can be less.
At a new place, you should check out what businesses are around and what you may visit often and its costs, and how it will influence your expenses when you shift there.
When you calculate the costs, you should include medical expenses like nursing and the cost of the assisted or independent living community.
Though some of your costs are covered by Social Security income and Medicare but some therapies, medications may not be part of these insurances. Such costs should be paid from your pocket, so don't miss calculating these expenses.
#3 You Should Consider State And Central Taxes In Your Chosen Place
Once you retire, you will get money from pensions and Social Security benefits. You may also get income if you have made some investments. All this income you get is fixed income.
This influences the taxes you pay for the government, and it will reduce the funds you have. Taxes like sales and property will influence the funds you have. But the imposition of taxes varies from state to state.
The taxes which we should consider when we plan to retire are:
Taxes on dividend income:

Tennessee and New Hampshire will only tax interest income and dividends.

State taxes:

Certain states don't have any state income taxes personally.

Taxes on retirement income: Some states exempt most or all retirement income (for example, Social Security benefits) from the income that is taxable. But few states provide a tax credit for such income types. Out of all the states, 27 states tax only some, but not all, pension and retirement income.
Note: A state having lower tax rates and falling the above tax categories need not mean that it is cheaper to live in that state. It will also depend on the other taxes that apply in that state.
For example, picking a small tax break but low property taxes or low cost of living will help save your money.
But we also know that low taxes may not be the only contributor to living a retired life happily. You have to finally focus on life planning rather than tax planning. You have to understand that low taxes will not save much of your money, so you should not make a decision based on the taxes.
#4 You Should Consider Which Healthcare Services You Will Need And Whether They Are Available.
With age, there can be health issues that an adult can face. So, before you shift to a retirement home, check if there is quality medical care with qualified hospitals and doctors which will accept the patients with Medicare.
Along with real estate costs, tax rates, you should also check if you have hospitals around you when you shift to a retirement home. Memory care, skilled nursing, and personal care help are major factors that fall under health care for older adults.
You may also like How Do I Find the Right Senior Living?
#5 You Should Consider Quality of Life At Your Chosen Place Of Retirement.
You should make a decision on what type of life you like- urban or rural. You will have to make a decision based on your preferences and taste.
If you like going to community events, eateries, or shopping centers, you have to pick an urban area. In case you enjoy nature and prefer a quiet environment, then opt for a home in a rural area.
Remember that you should have access to loved ones or those of your age, thus building a new friend circle wherever you shift to.
If you pick a community in your city, then you can meet other known retirees, and you can attend events along with them. This will help you find places for senior clubs or centers for the elderly, thus making it favorable to socialize and get new friends for you.
#6 You Should Consider the Climate of the Place
Many seniors love spending their retirement days under the sun or in a southern state, or near a beach if they belong to a snowy area. Nature lovers will love beautiful landscapes around them or hilly areas with beautiful mountains keeping their days refreshing.
If you love boating and shifting, you can pick a spot near a river or a lake enjoying what you do. But if you love beaches, they may seem enjoyable for vacations, but they will not seem appealing like before in winters. There is also no nightlife near the beaches.
You can make a final decision based on your hobbies, and choose the place which will let you continue and enjoy your hobby further. Doing regular outdoor activities is highly important as one grows older, so making a decision based on climate will help you stay active as you are aging over the years.
#7 You Should Consider Travel Plans to Meet friends and Family
You may have to travel to visit friends and family if you are living in a different location. The distance between both places matters as it will influence the time traveled to meet them.
Because if it is far away, you should get yourself a comfortable and reliable vehicle to travel anywhere. The flight prices and travel options will vary from time to time, influencing your expenses. If so, it will be better if you have an airport close by.
You may also like Your Post-Retirement Options
Parting words
Overall, if shifting to a new place will cut down the overall cost of living, healthcare costs, housing costs, and if the idea of moving to a new location is making you happy genuinely regarding the time you spend at the retirement home and your retirement years, we will suggest you go ahead without any delay and make a move now!
We hope that our article gave you insights to consider while pondering over how to decide where to live in retirement. Do let us know what you think!