Most older adults find it very confusing to meet with a medical practitioner. This article talks about how to communicate with your parents' doctor and remove this burden off their shoulders.
There is a saying that old age brings your childhood back, and it is certainly true. Back then, our parents were so protective of us and fussy about our health, education, and lifestyle that we could hardly imagine a day without them.
But today, when our parents have grown old, the roles have reversed: we have to take care of them in their growing age. A retiree could face many challenges, but one of the major challenges affecting their lives is long-term medical plans.
You might like to read: Elderly Abuse Statistics: It's More Common Than You Think!
According to the ACSIA partner insurance agency, 75% of the US population would need long-term medical care after 65+ years.
Having said so, it is important to understand how, when, and in what ways we can extend help to our parents. As per a recent study, nearly 40% of Americans aged over 65+ could not understand the complexities of the healthcare system. This is certainly one area where you could step in and help them.
That is why, in this article, we would like to talk about ways in which you can communicate with your parents' doctors to help navigate the medical system for them.
How to Convince Parents to Visit The Doctor
Talk about the hard facts.
The declining years call for constant attention, especially for older parents who struggle even with the daily chores all by themselves. Older parents might not be so outspoken about problems due to fear and want to avoid the situation altogether.
Some might even forget to remember the last time the doctor suggested a medicine. Therefore it's important, for you to have a constant dialogue with them to understand what your parents are going through and keep discussing the problems they are facing.
Be Their Friend
Do you remember how your parents used to run after you to eat one last bite? But how often would it occur for them to expect anything in return? You should set the same example by establishing trust between you and your parents.
Set a day ahead of your busy schedule to allow yourself to have an open-end communication. For instance, while talking about your last trip to the beach, you can ask them how they felt and any mental or physical concerns they have observed lately.
You might like to read: Stroke – The Complete Guide for Caregivers and Seniors
Try To Help Them Understand the Importance of Long-term Health Benefits
Asking your loved one to seek help from a professional doctor is more like going for a wild goose chase. You would expect nothing but a rhetorical or opposing response.
You should know how to deal with it patiently and try to turn the table around without being too pushy.
For instance, if your parents avoid scheduling a doctor visit, try to set an example of how your friends' mother could easily get away with diabetes, and now she can eat anything she wants to.
Getting Legal Papers Ready on Time
When you are confident that your parents are in immediate need of health care, the next step is to prepare all the legal documents.
Having these documents by your side is important as it gives you legal permission to take care of your elderly parents without any interference. Also, any such documents often come in handy when a crisis arises.
Understanding if You Are Fit to be a Caregiver
Although before proceeding with arranging any of those legal documents, it is important to make sure that:
If you think you are a good fit for the "caregiver" profile for your elderly parents, below are two (most essential) legal documents to carry:
Power Of attorney
Synonymous with Durable Medical Power of Attorney, the Power of Attorney (POA) is a legal document that gives you the legal right to take care of your parents.
Through this document, you can get involved in your parents' health matters if they are unfit or financially unable to take care of their health-related expenses.
You might like to read: How to Protect Your Assets From Nursing Home Care
HIPAA form
HIPAA is an act designed to ensure the protection of patients' medical information from everyone except for the relevant medical team and the patient themselves.
With a HIPAA form duly signed by the parent, a person named under this form gets access to all the medical information. This is a very important legal document, and it is available at most hospitals and clinics.
With the HIPAA form, even if you are unable to attend regular doctor visits, you will hear back from the doctor and know everything that is going on in your parents' treatment.
Senior Emergency Room Visits
How often do you take your parents to the senior emergency room? And, how well could you handle every important matter over there?
The answers to both of these questions could be very different. That can be because the number of emergency rooms is only increasing, and so are the patients.
It is natural to rush to a nearby emergency center for senior care. However, a recent study claims that one in five 65-aged people in the emergency room must return within 30 days.
The reason is not immediately clear, but it is evident that seniors find it hard to bear even a minor injury or accident, which is probably leading to frequent returns to the emergency room. As a caregiver, we should follow a few precautions before visiting any senior emergency room:
Find a Good Hospital Near You
Search for a hospital with the best services. It might feel easier said than done, provided you are not well aware of all the local hospitals in your area.
It is best to seek advice from a trusted person or any medical professional who would be in a position to help you with a reference.
You might like to read: The Evolution Of Medicine And Caregiving
Search for Low ER-Return Hospitals
Also, if you find no help, you can always refer to the websites like Medicare, the Joint Commission, The Leapfrog Group. These websites will help you track the hospitals with lower ER returns. Lower ER returns mean hospitals with the number of patients diagnosed and treated.
Setting an Appointment
It feels like winning a half battle when your beloved parents are discharged from the emergency rooms. But does it guarantee that they won't ever have to see the doctor again?
It is crucial to understand that senior care is different from adult care. There could be times when your parents might behave strangely even after receiving the best of the treatments. Or, it could be the possibility that your seniors might face unknown physical challenges.
Whatever the situation is, it is best to have a prior appointment ready.
Below are some of the most helpful tips to help you with arranging a prior appointment:
Gather all the information about the doctor and his services.
Ask the doctor for a suitable time and date well-in-advance.
Question your parents' doctor about the kind of documents to bring along on the scheduled date.
Make sure that you ask the doctor about the different ways of communication. This is an important step that will give you a feasible way of communication.
Sometimes, doctors prefer a simple email or fax from the patient, or many times a quick phone call would make a big difference.
If you have some specific questions to ask a doctor without involving your parents, you must enlist the same in an email. This will help your doctor get familiar with the difficult questions at the appointment time.
In terms of questions to ask, these can be sensitive questions or cannot be asked directly in front of your parents' in an already unfortunate situation.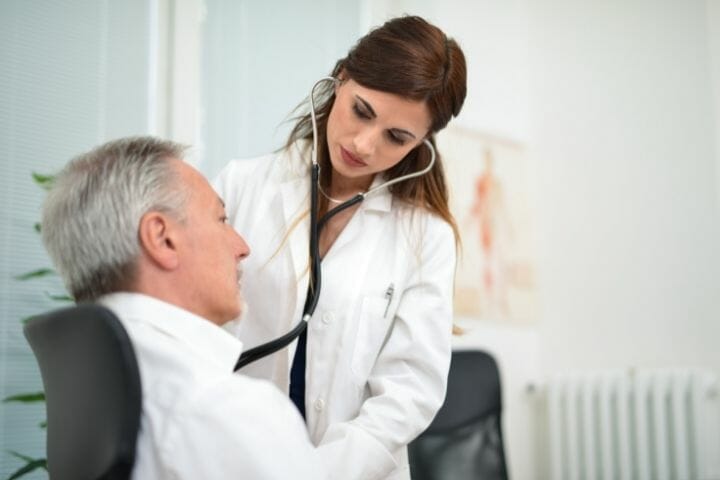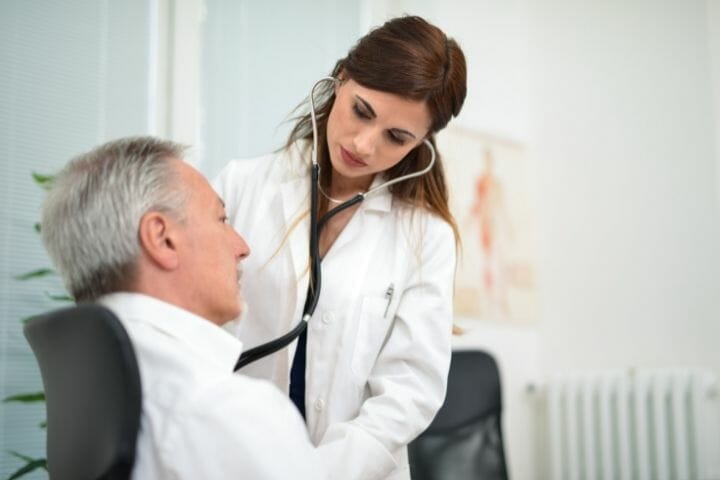 You might like to read: What Is Section 508 Compliance For Accessibility?
How To Talk to Doctor During the Appointment
According to research, older people immediately forget 40-80% of medical information given by a doctor. Now that you have finally arrived at the doctor's place, it is the best time to build trust between you and your parent's doctor.
Acknowledge the doctors' presence. As soon as you meet your doctor, always greet him/her and be grateful to him for having a session with you.
Extend the formal obligations (legal documents and other paperwork) and ask the doctor for any additional requirements.
Make sure you prepare a list of medications with the dosage frequency to hand over the same at the time of appointment. This will help doctors to analyze if certain medications need to be altered, added, reduced, or avoided from the list.
Ask the doctor about the precautions, daily exercise, and the nutritional meal plan to follow. This will help your parents recover quickly, but you will make an impactful impression in the doctors' eyes.
Check over what the doctor has to say and note it in a small diary. Don't forget that you are an adult too, and recalling things at all times may become fussy and less possible.
Have open-end communication with your doctor and always involve your parents in any important decision. After all, they have years of experience and should be feeling valued in times of uncertainty.
After the Appointment
People want to forget about an appointment as soon as they exit a hospital. Many feel burdened to get involved in a parents' doctor visit and wish to get rid of it.
This negligent behavior often takes a toll on their parents' health, who suffers from a stigma at a later stage. To escape the uncertain trauma of life, it is vital to stay in touch with your parents' needs even after the treatment.
Ask for a few minutes for a quick follow-up call.
During the phone call, make sure you listen to the doctor for any advice. However, make sure you don't frustrate a doctor with repetitive calls or spam emails. This shouldn't be overlooked as doctors' have a busy schedule, and responding to every call or email might just not be the case at all times.
Pick a lunch hour or morning time to follow up since the first few hours in the morning or the lunch hours are the most relaxing time for any professional.
If the doctor suggests the name of a specialist for any additional injury, make sure to note the contact information, name, and address of the suggested specialist.
You should always confirm the medical tests and date of results. Also, make sure to not remain alien to any medical terms as it will cause a harmful loss from your end.
Make an informed decision by asking for the costs associated with each test and hope for an improvement after such tests.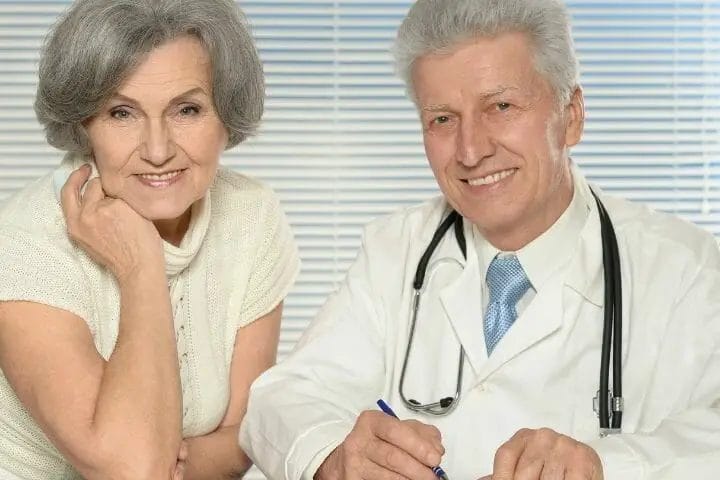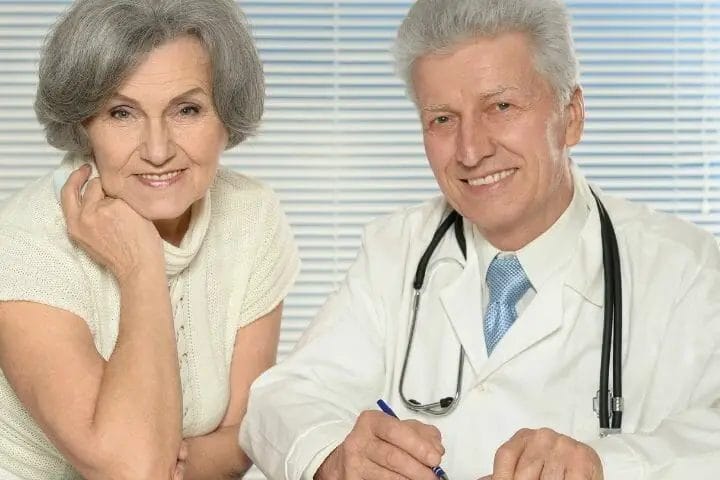 You might like to read: 8 Ways Seniors Can Get Free Legal Advice
How to Get Outside Help
No matter how much we care for our elderly parents, we cannot deny our obligations in professional life. And balancing a personal and professional life is surely an art.
Some people have set an example by being available at both ends, while others still struggle to climb the first ladder.
Don't hesitate to seek outside help if things go as planned. Below are a few of the important points to remember while hiring someone for a paid caregiver profile:
Always consult an experienced nurse or social worker who can actively take good care of your parents' well-being.
Do meaningful research before hiring any medical staff. Check for a person's medical history, experience, and knowledge about handling 65+ older people.
Learn about Geriatric care and its role in improving the lives of the older generation.
You can also consider hiring a caregiver who will assist you or train you in taking care of your parents. This approach will be useful if you have never experienced the situation earlier or can afford to hire an assistant.
Make sure you describe every relevant detail of your parents and their behavior to the hired assistant in advance. This will help him/her understand your parents on close terms.
Take Away
Taking care of loved ones is the utmost priority for any individual. It is no wonder you can move mountains for them in times of need.
But a proper strategy and effective communication with their doctor will land you in a better position. In a nutshell, advancing your help not just to your parents but also to a doctor will go a long way in improving the health of your older parents.
We hope the information in this article was useful. If you like what you read, please make sure to share the article with others who may be looking for similar information.