Older adults find it difficult to manage frequent doctor visits. Here are some of the benefits of telemedicine for seniors, a way to get them the best care without having to move from their home.
Telemedicine or telehealth is a new technique of acquiring health guidance and counseling. This strategy benefits seniors because of several reasons: seniors are likely to have reduced mobility and visiting doctors and navigating the medical system is not a great idea for them.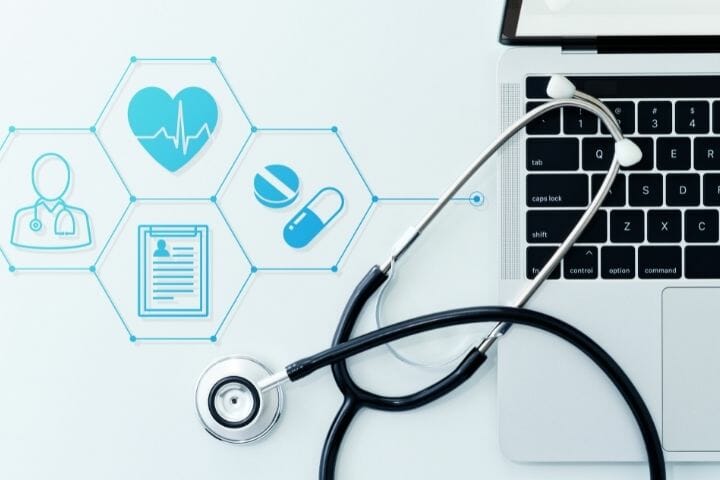 Secondly, the current global pandemic is another reason why telemedicine is catching on as a great option for seniors. Older adults are much more prone to react adversely to the virus than younger people.
What Is Telemedicine? 
Telemedicine and telehealth have grown in popularity in recent times. With the improvement of technology, the services offered by doctors are now better than they were a few years back. 
Still, telemedicine has always been an option for medical counseling. It was just that the people were not aware, or they did not trust this process over a physical consultation. 
Whenever a person talks about telemedicine, the first thing that comes into their mind is taking appointments for visitation to the doctor via a telephone. But telemedicine is much more than just taking appointments via a telephone. 
This is a process in which you allow your doctors to care and provide for you without physically visiting you. Telemedicine majorly takes place online via the internet. You can gain access to telemedicine with your tablet, smartphone, or computer. 
The ways with which you can access telemedicine is briefly described below as:-
Consulting with your doctor through a live feed
This is the most effective form of telemedicine as in this method, you are directly talking to the doctor through a live feed over the internet. You will be required to make an appointment with the doctor before you can speak to them via a live feed. 
You can use your cell phone, tablet, or computer for this method. You can talk to the doctors through normal chat or video chat. 
You can send or receive messages over the internet
The following method with which you can communicate with your doctor is through sending or receiving messages. This form of interaction is different from the first form as there is no live feed involved. 
The platforms for such communication are secured chatting platforms with end-to-end encryption, e-mail, secure messaging, or exchanging files over a secure medium.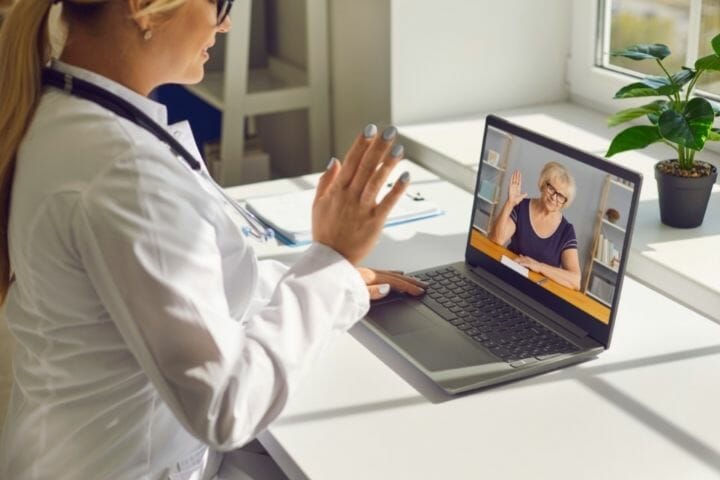 Communication through remote monitoring
This method is easier for the doctor as it allows the doctor to check the patient with you at your home. You can use special devices to gather vital signs to inform the doctors. These remote devices will help the doctors to stay informed on your progress. 
Older adults in critical conditions can use this method to get an effective treatment without causing any physical strain to their bodies. 
To have a practical telemedicine session, you must have a stable internet connection. An unstable internet connection can lead to various communication barriers between you and the doctor. 
Benefits Of Telemedicine For Senior Citizens
There are benefits of telemedicine and telehealth, especially if you are a senior citizen. Much of the older adult population needs access to doctors and medication frequently. 
Some of these people are also not in the physical and mental condition to visit doctors physically on a routine. This is where telemedicine plays an essential role as it tries to bridge this gap between the doctor and the patient by giving them a platform where they can connect easily. Some other significant benefits of telemedicine for seniors are highlighted below as:-
Telemedicine increases limited physical contact
If you are using telemedicine to visit your doctor, there is almost zero physical contact with the outer environment. You will not have to worry about visiting a doctor's clinic and catching a disease or infection. 
You will be able to access a doctor's services from the comfort of your home. In this pandemic resorting to telemedicine consultation and guidance is the best and safest option. 
Telemedicine reduces traveling and is instant
Telemedicine is communicating with a doctor or professional healthcare personnel over the internet. Due to this reason, the patients don't have to travel to a doctor's clinic to get a medical check-up. 
Similarly, the doctor also doesn't have to visit the patient at their homes. Telemedicine saves up a lot of time for both the patient and the doctors. Doctors can use this additional time to look after more patients. 
There are about 1,062,205 practicing and active physicians in America as of September 2021. However, this number is relatively less compared to the overall population of the United States. The fewer doctors in America create a need for doctors to save time and look after more patients per doctor.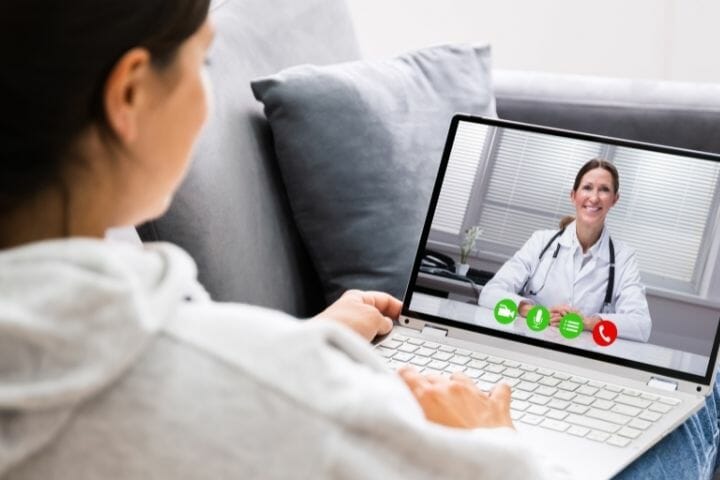 It promotes the best of healthcare
Telemedicine is a byproduct of technological advancement. Due to this improvement in technology, patients get access to the best healthcare. Through the telemedicine channels, you will be able to consult doctors from all over the world. 
This also reduces the timing barriers as a doctor's clinic is open for only a specific time. Whereas if you follow this approach of telemedicine, then you will not be restricted to particular time limits. 
Telemedicine cuts down waiting time and appointments
If you are consulting a doctor through a telemedicine channel, you will experience less waiting time without needing to make an appointment. Sometimes you may need to wait a lot at a doctor's clinic, and this extended waiting time also makes you more vulnerable to other infections such as cases of flu and other diseases. 
During seasonal weather changes, the number of patients at a doctor's clinic rises significantly. You may have to pay additional money to get an immediate or urgent appointment with the doctor. Switching to a telemedicine channel eliminates this entire process. 
You would have to log in at the time when you have an appointment with the doctor. This type of appointment generally does not require you to pay any extra money. 
It also increases the scope of getting specialized help for the patients
With the help of telemedicine, patients can also get specialized treatment from all over the world. Telemedicine eliminates the timing and distance barriers. People living in different areas of the country can get medical consultations from the best medical professionals from around the globe. 
Less tiring for children and older adults
Telemedicine consultation is also a significantly less tiring experience for more minor children and senior citizens. Only 4.5% of the total population of senior citizens live in nursing homes, whereas 2 percent of them live in assisted living homes or care facilities. 
The remaining 93.5 percent of these seniors are still living in the community. These stats show a vast need for telemedicine for this demographic.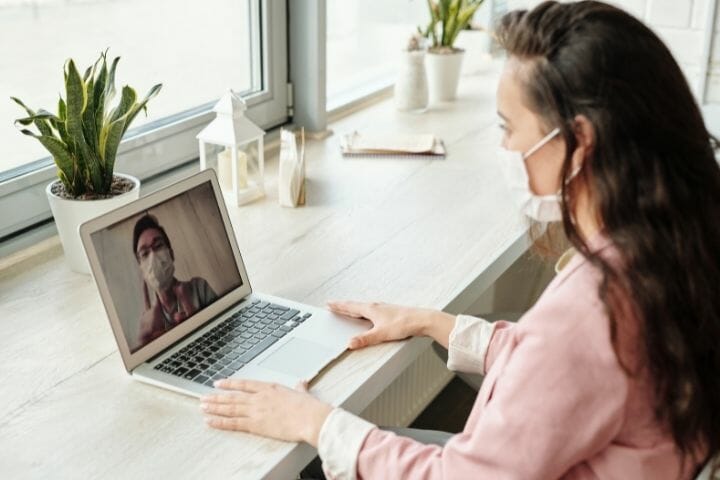 Types Of Healthcare You Can Get Using Telemedicine
You can get a variety of health and specialized treatment from telemedicine. One of the primary uses of telemedicine is when it is used for monitoring ongoing health issues. 
Medication changes or chronic health changes can be easily monitored via telemedicine for patients that are very ill. You can also go for x-rays or lab tests through telemedicine. Under a telemedicine approach, you can also get better with sound therapy and counseling from reputed professionals. 
People that suffer from recurring problems such as migraine or urinary infections can use these channels to communicate with the doctors efficiently. Telemedicine is also effective in treating various skin diseases and conditions such as rashes, itching, and so on. 
The doctor might ask you for specific details while consulting with you, so it is always better to be prepared with the necessary information. You must convey this information and your symptoms very accurately as the doctor does not have the leisure to examine you physically. 
You must present your weight, blood pressure, sugar level, and other vital information such as your suffering symptoms. All this information will help the doctors gauge the problem with you and then prescribe the medicine according to their diagnoses.
If you have any injury or wound, you must be ready with clear photos of the injury or the wound. In case of physical damage or wounds, the best option is to consult the doctors through a video call. Through a video call, the doctor will be able to assess the injury and then guide you accordingly carefully.
If you keep a diary or record all the medicines you have consumed along with their timings and symptoms, this information will help the doctor a lot. Finding a doctor who helps patients through telemedicine should not be very tough, as most doctors have now switched to telemedicine due to its growing demand.
If you have the diagnosis or reports of previous health check-ups, carrying them will also give the doctor a good idea about your previous medical history.
Wrap Up
Telemedicine is the future of medical help and consultation, whether you might be a fan of it or not. Over time people have seen the benefits of telemedicine, especially for senior citizens.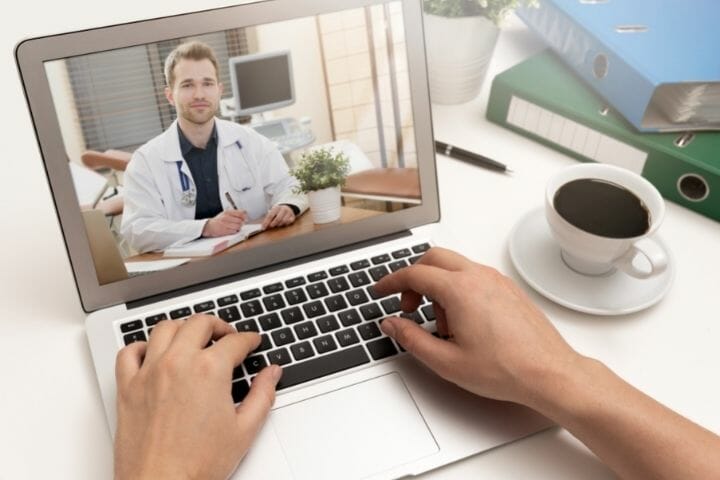 You should be open to telemedicine as it is a very effective and fast form of medical consultation that will help get help from the best professionals from all over the world. 
We hope this article has thrown light on this important piece of our medical system that is gaining a lot more acceptance now. If you have questions that you would like us to answer, please drop them in the comments section below and we will get back to you.
As always, if you found the content to be compelling, please share it with others who might be looking for similar information.