When you notice signs that your parents are unable to manage money anymore, it is time to step in. Here are tips on managing your parents' finances in the best way possible
Every parent raised their child, loved them, and provided them with financial security as they grew up. When you age, your parents also age and need the same support and help. Now it's your duty as a caregiver to provide care and support to your aging parents. 
Your parents may require help managing their daily affairs like finances, care for a physical condition, or household maintenance.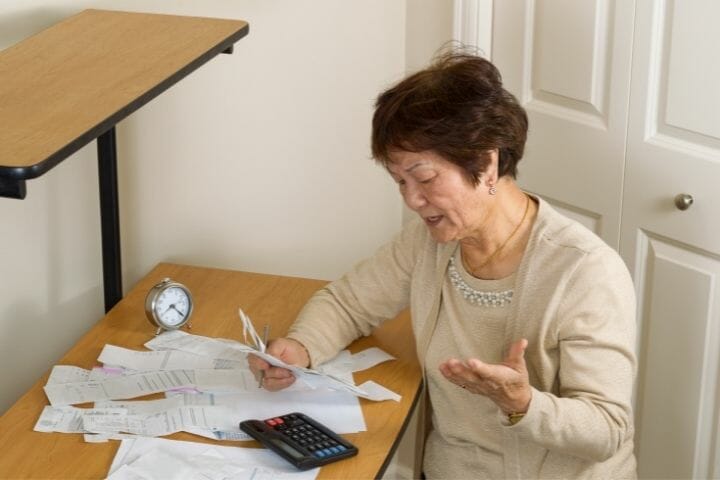 Elderly people often become forgetful or suffer from other medical conditions such as Alzheimer's disease or stroke, which affect their functioning and cause errors in paying their bills. 
When your parents, loved ones, or older relatives can no longer manage their finances, you have to gain control over their finances and manage them for them. You should use legal steps when you suspect any warning signs that indicate the right time to manage your parents' finances. 
When To Take Control of Your Parent's Finances?
Going through a cognitive function decline is quite common for aging older adults. It is difficult for a person to realize that their dad or mom is losing his or her ability to manage their day-to-day affairs, especially financing. 
You may not know when it is necessary to talk about your parents' finances or when it is the right time to bring this discussion to your parents.
You may think that talking about your parent's finances is not right and feel that you are an invader trying to raid their independence, privacy, and dignity. You should face reality even if you don't feel like doing it. 
Delaying your conversation with your parents can result in a terrible decision for your parents. You should start the conversation about your parent's finances when you notice any warning signs.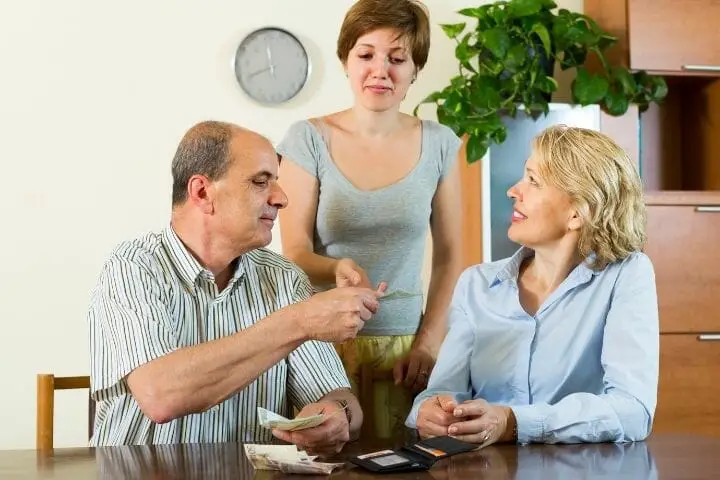 Elderly people may become prey to identity theft, elder financial abuse, or damage to their credit. You should visit your parents or live close to them to discover any warning signs that your parents may not manage their finances. 
Look for warning signs such as:
Suspicious Phone calls. 
You can look for the voicemail messages left by creditors to find anything suspicious. You can ask your parents if charitable organizations call them to solicit additional donations or their new friends call them to ask for loans or favors.
Phishing Mails. 
You can read your parents' Gmail and check for credit card companies offering balance transfer promotions or collection agencies requesting payment. You should also contain whether your parents or someone else is opening their mail.
Unnecessary spending. 
You will be required to take a close look at your parent's credit card statements for unusual spending. You should also look if your parents are making out-of-character purchases and new expensive items. You should also check when your parents spend too much on lottery ticket purchases. 
Can they manage their checks 
You should take a peek at their checkbook and look for something suspicious. You should confirm whether your parents can tell how much money they have on their hands. You should check when your parents are ignoring unpaid bills.
How To Start a Conversation With Your Parents?
You should start the conversation when you find any warning signs that indicate that your parents need your help managing their finances. 
As your parents grow old and lose their independence, you understand their condition but still want to shy away from these topics, such as finances management or end-of-life issues. Most people find the conversation with their parents uncomfortable and do not know where to start. 
If you think your parents will judge you or will not listen to you, you can send someone else like a close family friend as a messenger. Hearing the truth from a close friend is more straightforward to listen to than hearing it from the child. 
You can also choose specific words when explaining the dependence on you for managing their finances. Another possibility is to use a known relative or a friend to put forward the point in a delicate manner, so as to convince them that others are also noticing warning signs of cognitive decline.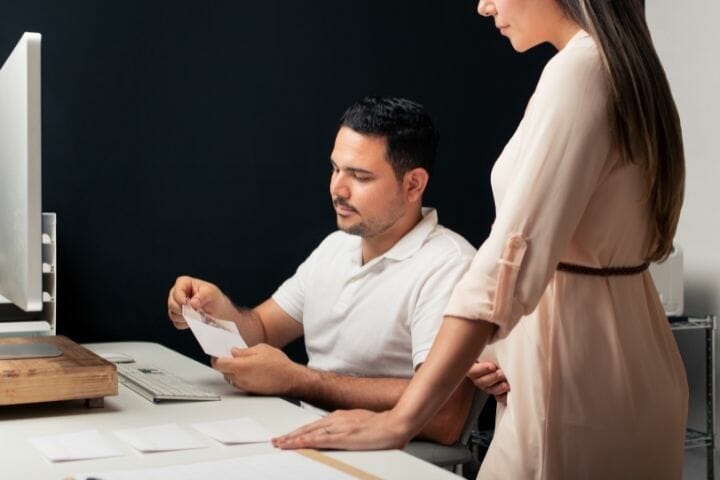 What To Discuss With Your Parents Regarding Their Finances?
You should use specific sentences when discussing your dependence on your parents' finances, including:
Ask about essential legal documents
You can start the conversation by showing your legal documents and asking your parents about theirs. You can ask your parents for these documents, including 
The power of attorney, 
Medical proxy, 
Living will, and 
Advance directive. 
You might like to read: The Complete Guide To Estate Planning And Living Wills
Power of Attorney
Many people seek help from a power of attorney to make financial decisions. A power of attorney gives you the ability to appoint someone you know to make decisions on your spending on your behalf when you become incapacitated. 
You should ask your parents about power of attorney. The person who has power of attorney can be authorized to deal with your parents' financial institutions. Without a power of attorney, you cannot access your parents' bank account and make financial decisions for them. 
Health Care proxy
You should also ask your parents for a health care proxy. It is an important document that lets you decide your parent's medical care program and expenses. 
If your parents cannot make decisions regarding their health, you will need a health care proxy to decide on their behalf. You can also seek help from an advocate when your parents encounter severe illness.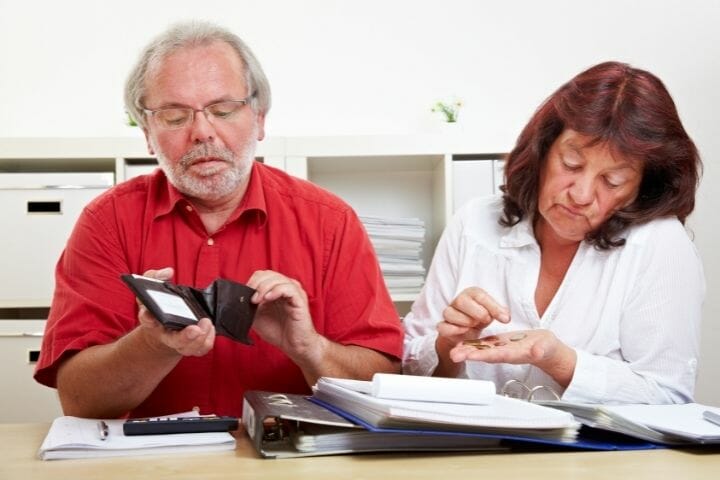 Gather information about their accounts and key contacts
You should discuss financial management with your parents, but if they say that they don't need your help yet, you can just ask them to secure the list of their critical financial information and contacts. It will help you later to provide your support with their finances. 
You can ask your parents to create a list of the following information, including: 
Bank accounts numbers
Passwords and usernames
Name of their insurance agent
Insurance policies
Driver's license number
Medicare, and 
Social security number. 
You don't need to get this information when you first discuss it. However, you should request your parents to provide you with the list of information or tell you where you can find them in case anything happens to them. 
You should gather more information about your parents' finances to help you build a strong foundation for managing their financial decisions. 
How To Control Your Parents' Finances?
Find all your parents' financial documents and accounts.
Finding your parents' finances is a difficult task as most people are not able to do because of shyness or shame. However, you have to find out these details to help your parents. It is easier to find your parent's investment and bank files if they store them in a well-known place. 
However, if your parents place them in a secure place, then you can locate as much as their most recent tax return. Suppose you suspect that your parents worked with an attorney, financial adviser, or accountant. In that case, you should set up a meeting with that person so they can help you collect the necessary financial details of your parents.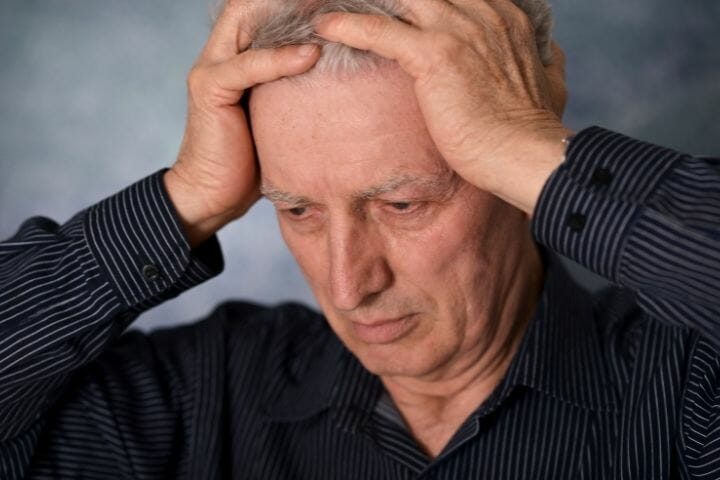 Collect their bills and make sure they are paid on time
If you suspect that your parents don't have the finances to pay their expenses, then you collect information about their due payments. You should make a complete list of assets and costs before you start paying your parent's bills and other expenses.
If your parents' financial ground is firm, then you should pay all their bills right away. If you need help with any advice regarding your parents' expenses, you should consult a financial planner or elder care attorney.
You can ask your elderly parent to have a financial institution that automatically sends you copies of monthly statements of your parents. It will help to detect an error before it's too late. 
You might like to read: Tips for Older Adults to Avoid Debt When Using a Credit Card
Locate living trust documents and power of attorney
You will need to show PoA everywhere you deal with your parent's finances. Many people name their child as a successor trustee or agent in their POA. It helps you get the bank to tell you your parents' account balances if your name is not on their checking account.
You should get these three important documents to help your parents prepare before they become ill, 
A health care proxy
A power of attorney and 
A will. 
You should stay cautious when you hand these documents to someone. If a financial institution requests POA, use overnight mailing and get them back in a day.
Go with a witness and open their safe deposits
It is crucial for you to have proof or witness when you open your parent's safe-deposit boxes. You will need a POA or living trust to gain access to these safe-deposit boxes; tell your parents to keep POA at home in a safe box (preferably fireproof)) instead of a safe-deposit box. 
Sometimes when a person opens the safe deposit box of their parents, their siblings accuse them of taking valuable items from the box. You should take along a witness or film the box when you open your parent's safe deposit for the first time. It helps you prove limited items in the box and prevent troubling accusations later.
Become your ill parents' guardian with any living trust documents
When your parents, especially the person with access to financial information and control the finances, develop memory problems such as dementia, it becomes difficult to handle the finances for them. 
If your parents don't sign any living trust or POA, you will need to go to court in order to help them. 
You will have to prove that your parent is physically and/or mentally incompetent, and you will also need clarification stating that your parents no longer manage their life alone from two or more physicians. 
You may also work to prove that you are not taking advantage of your parents in court.   
Make sure you record all your actions on behalf of your parents
You should have a copy of every check when you pay your Mom's or Dad's bills. You can use check images or checkbook duplicates. If you use your parent's cash to pay for anything, you should keep receipts with all the details. You should also secure your parent's bank statements.
When you meet with an elder care attorney or financial planner, you should thoroughly listen to their advice and make critical detailed notes of it. It will help you look more responsible and perfect for job insight of your siblings handling your parents' financial affairs.
You might want to hire a financial planner team
When a person develops a memory problem like dementia or other chronic illness, it makes them unsuitable for managing daily affairs. If your parents also suffer from memory problems or need care for several years, you should get outside help to handle their business. 
You can take help from tax preparers, financial planners, or attorneys to prevent common but costly financial mistakes. 
These people also help you find out if your ill parent might end up spending all their money or decide the best way to budget their money. It also assures your siblings that you will not be able to take your parent's cash for your own.
Update their financial investments.
It is not predictable whether your parents live for a long or short span of time with Alzheimer's disease. Your parents may live longer with an illness, so planning finance to support them is crucial. 
You can seek help from a financial planner to decide whether your ill parent's certificates of deposits are too conservatives. 
You should avoid handling your parents' finances alone, even if you're pretty good with it. You should get help from a financial planner to provide you with the best way for your parent's investment. The planner may recommend a long-range investment to benefit parents and kids or grandkids.   
How To Help With Your Parent's Finances From a Distance
If you live far away from your parents and cannot leave your place because of your business or the covid-19 pandemic, then you can use technology to help your elderly parents with financial affairs.
If your parents use online banking to pay their bills, you should ask for their accounts username and password to access and pay on their behalf. 
You can also help your parents to sign up for auto-pay services for regular bills to avoid delaying and unnecessarily late paying bills fine.
If your parents don't have online banking, you can video conference call with your parents and financial institution to set up their online access to their bank accounts.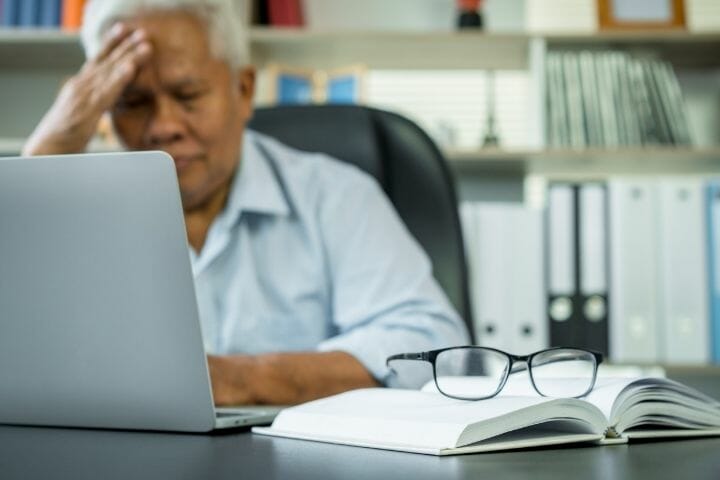 How To Manage End-of-Life Scenarios?
You should prepare for the death of a parent as it helps you act appropriately and stay calm after they are gone. There are also many practical issues like finances that you have to handle after their death. You should use these steps to manage end of life scenarios that help you get through a complicated process, including:
Prepare for their funeral: you should prepare for your parent's funeral before executing any process. The cost of preparing a funeral can be expensive for many people; the average price for a funeral is around $9,000. However, the price for preparing a funeral may vary depending on your choice, burial, or cremation. 
Gather official records: After your parents' funeral, you should get access to their financial accounts as soon as you can. You may need proof of your parent's death to gain access, and you can request online your parent death certificates from most counties. 
Contact Social Security: if your parents were receiving Social Security benefits, you should quickly reach out to SSA to stop the payments and avoid repaying the government. You can call 1-800-772-1213 or visit the Social Security Administration website to stop the benefits. 
What To Do After Your Parent's Funeral?
Managing end-of-life scenarios is challenging and can lead you to make mistakes. You can use these steps to effectively manage the financial affairs of your parent after their funeral, including:
You should contact insurance companies and providers. You will need to cancel their coverage if they receive Medicare coverage. However, if your parents have private health insurance, you can call the provider to notify or claim by calling the phone number on their bank statement.
You should secure your parents' will. You can ask the close friend of your parent or relative where your parent's will or whether they make one. You can seek an answer about your parent's choice from their bank. 
You should make a list of their bills. You can gather your parent's documents from their home. Find the payment that needs to be canceled or paid. 
You can contact banks and investment accounts. You may claim your parents' financial assets or owned investment if they name you in the list of beneficiaries.
You should settle their debts as soon as possible. You should manage your parent's cash to pay off debts on their loans. 
You should pay your parent's taxes. You should get a reputable accountant to file taxes on your parent's behalf.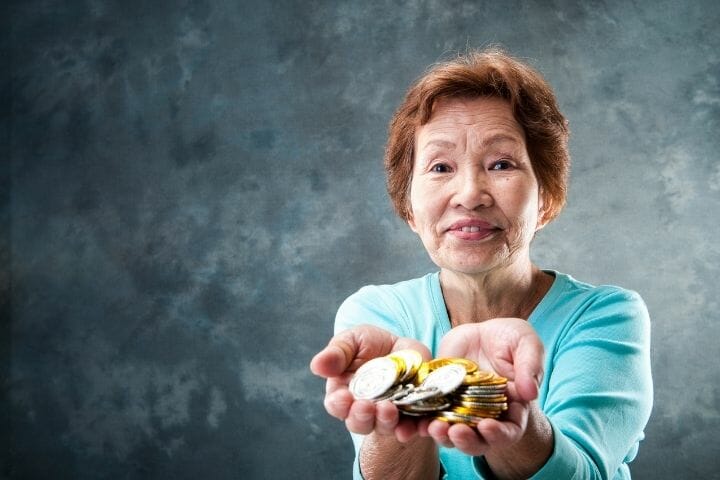 Wrap Up
It is best to start the conversation early with your parents about managing their finances. It helps you gather resources and information before anything terrible happens to your parents' financial security. 
Your parent or elderly loved one may develop memory problems that will affect control over their finances. Use proper steps to control your parents' finances and help them manage them.
We hope this information is helpful in telling you what to do when your parents start losing control of their mental capacity or physical strength. It is important to make sure that you step in at the right time and take over financial aspects before they fall victim to abuse.
If you have comments or suggestions, please do write to us. And help us spread the word and start the conversation for those families who are trying to avoid these difficult talks due to awkwardness or shame. Share this article on your social media platforms and in your groups so that our message can reach far and wide.