Future planning is very important for the elderly. Let us look at how to get power of attorney for elderly parents to make decisions on their behalf when they are incapacitated
A PoA (power of attorney) may be a useful tool as you prepare for your older parent's welfare. In the sad event that your parents or grandparents cannot take proper care of matters on their own or require assistance with all the responsibilities, it permits an individual to act on their behalf, guaranteeing that bills are paid and medical judgment calls may be made.
Many aging parents and grandparents choose not to assign a power of attorney for fear of process complexity and lack of knowledge. 
As it turns out, putting up a power of attorney is a straightforward process that may spare you a lot of trouble in the future. Even if your elderly loved one is physically and mentally sound, you should take the step of implementing a power of attorney as soon as possible.
What Is a Power of Attorney?
It is a formal authority to act on another person's account in all financial and legal situations. A competent adult, known as "the principle," signs a document granting a trusted person the right to make choices on their account if the principal cannot do so themselves. 
In legal parlance, "agent" refers to the person appointed to act in the principal's best interest. The agent's responsibility is to ensure that the principal, in this example, an elderly family member or friend, receives the best possible care.
It's also important to know what a PoA isn't permitted to do. A power of attorney only authorizes someone to carry out the tasks consented to in the document. Parents who grant someone else power of attorney to act on their behalf may nonetheless exercise that power themselves as long as they are mentally and physically capable of doing so.
Agents also have a fiduciary duty. As a power of attorney for your parents, you are obligated to act in their best interest and not your own at all times. 
The Consumer Financial Protection Bureau provides information on the legal obligations that agents accept when they sign a power of attorney. Keeping in mind that the document and state restrict your power as an agent is essential.
Power of attorneys may be necessary for many older adults. In figuring out what's best for your senior loved one, a lawyer specializing in elder law may help.
What Are the Different Types of Power of Attorney?
Depending on the kind of PoA, the agent might have varied powers; thus, it's vital to understand the different types of PoA. There are a variety of types:
General power of attorney
When a senior's agent is granted a general power of attorney, they may operate on their account financially and in the legal area. Healthy parents who need assistance with financial or personal problems may utilize a general power of attorney.
Because general powers of attorney are non-durable, they aren't suggested for people with dementia or those at risk of developing dementia. A person is said to be mentally incompetent if they cannot make well-informed judgments.
A person's mental incapacity may also extend to the fact that they cannot communicate their choices or that they have medical problems due to illness or injury (such as a coma or unconsciousness). Mentally ill or impaired is another possible meaning of the term. 
Durable Power of Attorney
A power of attorney continues to work even if the principal is unable to. What you can do with a durable Power of attorney is determined by the agreement as well as state legislation. 
You would only be allowed to handle the principal's financial matters in some situations, and you may need to have a separate medical power of attorney for making healthcare choices. If a person cannot manage their affairs, PoAs may be employed.
If the principal dies or a caretaker is appointed, the powers granted may be rescinded. If the principal is no longer incapacitated, the PoA may revoke it. 
For instance, if a person comes up after an extended coma, they may regain control of their financial affairs. The PoA may end when certain circumstances are met and established in the document.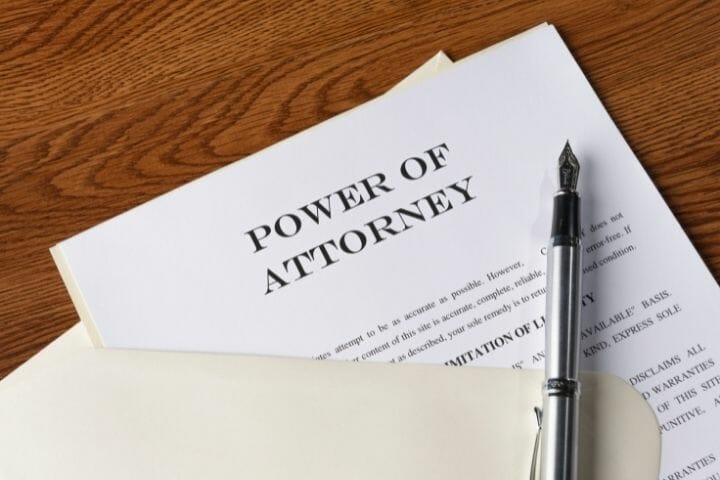 Medical power of attorney
When the principal cannot make their own medical care choices, medical power of attorney steps in the form of an advanced directive or living will. It is their responsibility to honor the desires of the elderly in the event of end-of-life care.
Oly when a senior is declared incompetent does a medical PoA takes effect. The designated agent ensures that healthcare providers follow the senior's medical power of attorney procedures specified in the document.
Springing Power of Attorney
Until the principal is rendered unable to act, the conditions of the agreement are not effective. However, a Power of attorney or state may well have a different notion of when an individual becomes legally incapable than when a doctor concludes the principal can no longer handle their money.
For example, obtaining certification from 2-3 medical doctors may be necessary. This sort of PoA lets the principal retain control while they are able, but it is ready to take over if they become incapacitated. 
A springing power of attorney may be preferable for older adults who desire to keep their independence for as long as feasible. This choice, however, might lead to problems and delays in the future. Obtaining medical assessments to determine incapacity may be expensive, time-consuming, and open to legal disputes.
Limited (special) power of attorney
A limited power of attorney by the name is pretty self-explanatory. A senior may delegate authority for a certain period to another party to handle particular problems. As an example, a limited PoA might be used to complete a real estate deal or any other certain business transaction.
How To Get a PoA for Elderly Parents
The act of executing a power of attorney is not complicated in and of itself. PoAs are legally enforceable documents, so you should have at least a basic grasp of how they work before attempting to use one. 
As a follow-up to the information provided above, we've outlined the process of obtaining parental authority (PoA) in the following sections.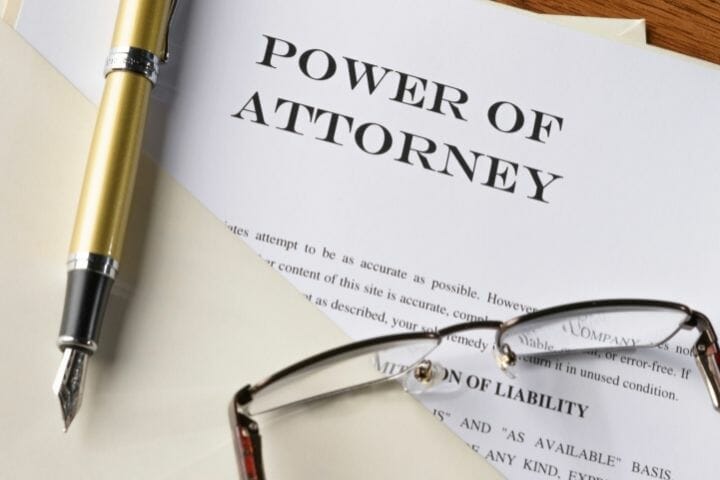 Talk to your parents about it
The sort of power of attorney you need will be clearer to you at this stage. Having a durable power of attorney might be a good idea if your parent can still operate but has been identified with a degenerative or any other health disease. 
That way, you don't have to acquire approval from their medical team to take over their financial affairs and healthcare choices. A non-durable financial PoA might be more suited if you're anxious about your parents' financial affairs throughout their year-long international travels.
You'll need the approval of your parents to continue through with your strategy, no matter what it is. The PoA notion is frequently sensitive for the elderly, so proceed with caution when discussing it with them. 
Expressing your care and affection is a terrific place to start. After that, inquire whether they have a plan in place in case they become unable to care for themselves in the future. What if they already have a power of attorney in place? You never know.
Talking about the specifics is the next step if your parents are willing to sign a power of attorney with you. Ensure that your parents know what rights you would have when the PoA goes into force, how long they will remain, and how you may use them.
Speak with an attorney
Powers of attorney are governed by different legislation in different states. As a result, working with a lawyer for the elderly on the PoA document is strongly suggested.
In addition, the lawyer may go through with you and your loved ones the specific powers conferred by the PoA and describe possible circumstances in which those powers can be put to use.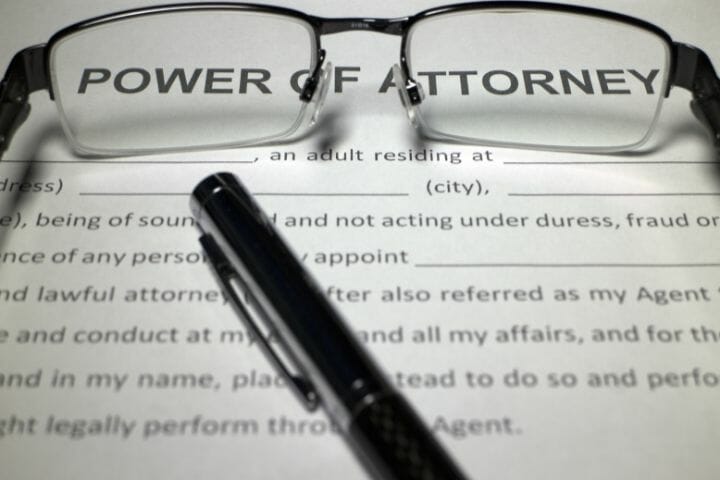 Document your rights 
Documentation of the PoA agreement between you and your parents is next. As previously said, an experienced elder law attorney may assist you in drafting this contract. 
If the PoA is legitimate, it must clearly explain the extent of your authority as an agent and any restrictions to those powers.
Power of attorney forms are readily available on the internet. Be aware that although they may accomplish the task, their general nature poses an issue in legal contexts. 
It is possible that it will not adequately handle your condition. You may not be able to use the PoA form you got online in the future if it is ever challenged legally.
Execute the document 
To complete the PoA, you and your parents will have to sign it. In most cases, two witnesses must sign, or the document must be notarized, according to state legislation. In addition, your attorney will be able to offer you further information regarding the requirements in your specific state.
Wrap Up
People who have power of attorney may have more peace of mind, which is beneficial to both the elderly and their caregivers. 
If a loved one loses the capacity to make sensible financial choices, possessing such powers in place may be essential, particularly if the individual in need of assistance is denied — or is not aware of — a deteriorating medical or mental condition.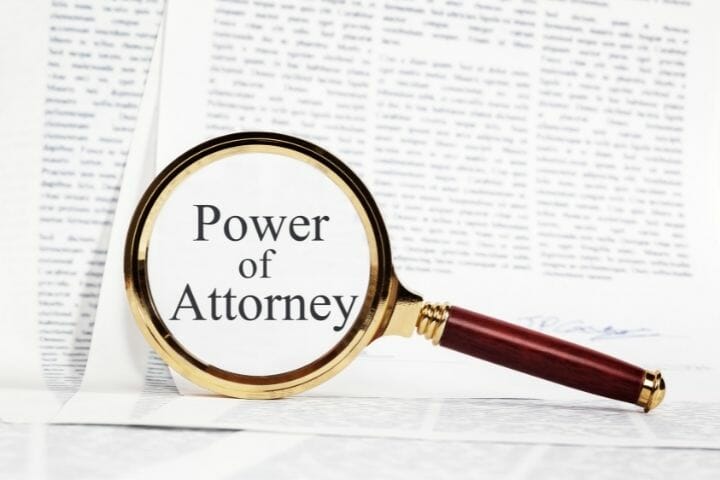 Please let us know if there's anything you think we've missed or if you have any suggestions for how we can improve this guide. Please share it with others and mention us on your social networking sites if you appreciate the information.