This article is meant to be the complete guide to long-distance caregiving. We hope to cover the aspects of what you can do, how you can engage, and what you need to take care of.
In the US, the concept of living alone is breaking all records. Today, almost 36 million men and women live alone, which is an all-time high.
In the quest for a promising future, independence, and increased economic opportunities, youngsters leave their parents behind, unaware that all of this comes with the risk of emotional loneliness and financial insecurity, especially for elderly persons.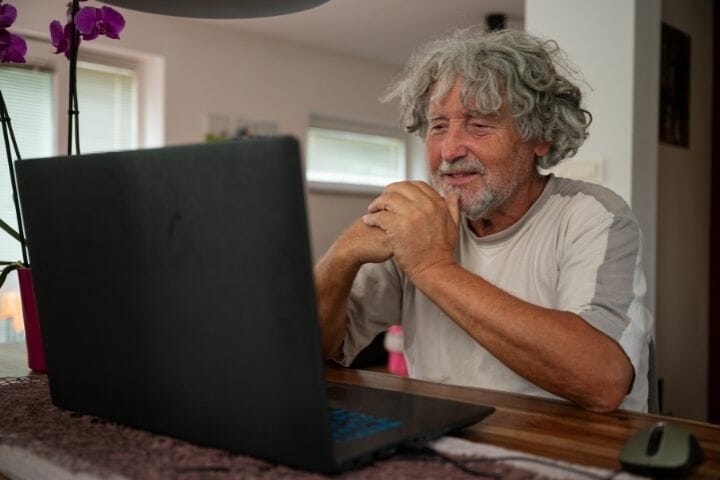 As our parents get older, it becomes difficult for them to manage their tasks. Long-distance caregiving takes place when we live far away from our parents. We have to manage various things from money management to regular communication and understanding their daily requirements sitting far away. 
In this article, we will share specific tips and tricks and ways to build a long-distance caregiving network. 
You might like to read: Caregivers Guide To Board Of Veterans Appeal
Guide to Long Distance Caregiving
When it comes to long-distance care, the first rule you must understand is that you cannot do it alone. You need someone who is near your parents to take care of the physical aspects of caregiving. There are two ways you can manage this:
Try to coordinate with your family members
If you can coordinate with your family members who live near your parents, you might be able to accomplish many of the tasks of your parents. 
If you are busy with office work or personal tasks, you can seek your cousins' or sisters' help to bring out the weekly groceries. If your parents are not feeling well, you can ask your aunts and uncles to book appointments with the doctor and understand their illness. 
If you are busy with your work, you can always ask a friend to check out whether your parents have proper medicines if they are feeling well or not, and other aspects.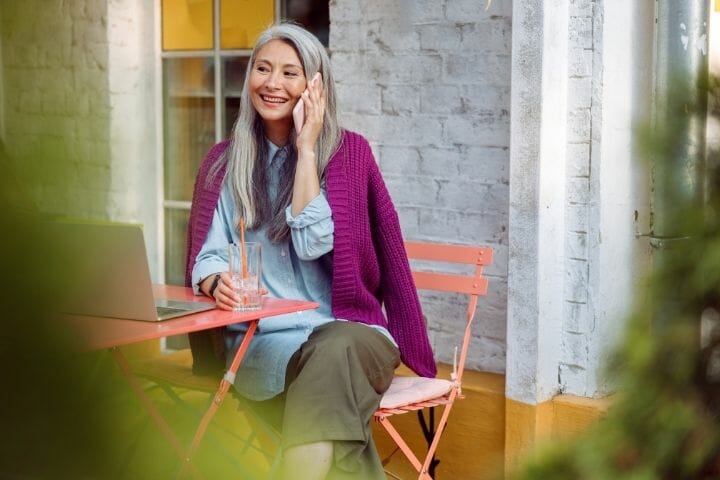 It becomes a bit difficult to travel again and again if you live far away from your parents. Instead, you can have senior home care for your parents, so a lot of the daily responsibilities and chores can be taken care of. 
Caregivers are trained to provide support to seniors, and they don't have to be alone. They take care, provide companionship, and even help cook meals and help them move around. 
By selecting a licensed and authorized caregiver, you can transfer your worries about their wellbeing and health to the caregiver. You can rely on them and be stress-free till your next visit to your parents.
How to Manage Caregiving Across The Miles
Experienced caregivers will always say that you should learn more about your family members' illness, medicines, and the parents' resources. You can talk to your doctor and get more information regarding your parents' illnesses.
Try to understand what needs to be done and assist them in healthcare management. Try to make a habit of talking to your family doctor in a week and get all the necessary details. Try to pay all the electricity and grocery bills before time through the internet.
You might like to read: How To Tell Your Parents They Have To Stay in a Nursing Home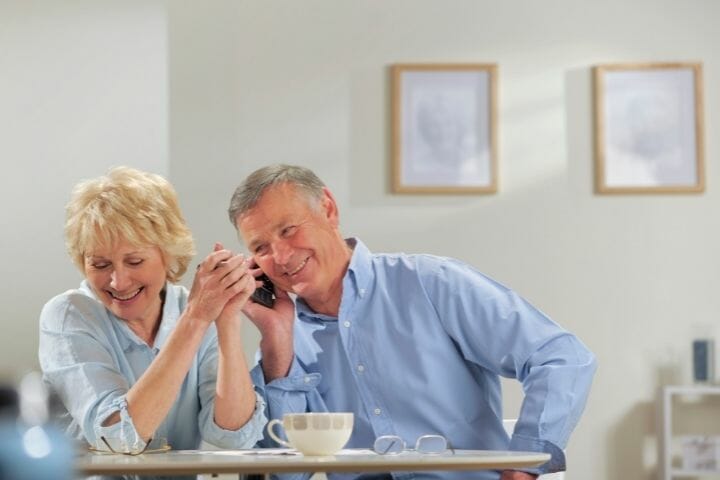 Visit your parents and relatives:
Try to visit your parents and relatives whenever you get the time and pay special attention to their needs. Try to check every possible thing. For instance, if your parents require winter clothes? If they want to go out with you? 
If you have appointed any caregiver, check out if the caregiver needs anything or has any opinions or suggestions. Try to visit your doctor personally to get information about the course of the medication to spend more time with your parents and make them realize that you are always with them.
Get in touch and stay connected with your parents
If your parents are ill and admitted into the hospital, you can fix an appointment with the nurses or the doctor. Try to talk with your parents. You should call them at least for 5 to 10 minutes every day and talk to them about how their day went and how they are responding to treatment. 
By doing this, you can ensure that they are keeping well and are healthy. They will feel good if you call them and stay connected every day. Make a visit whenever you are free of work. You can schedule a group video call along with your relatives and parents.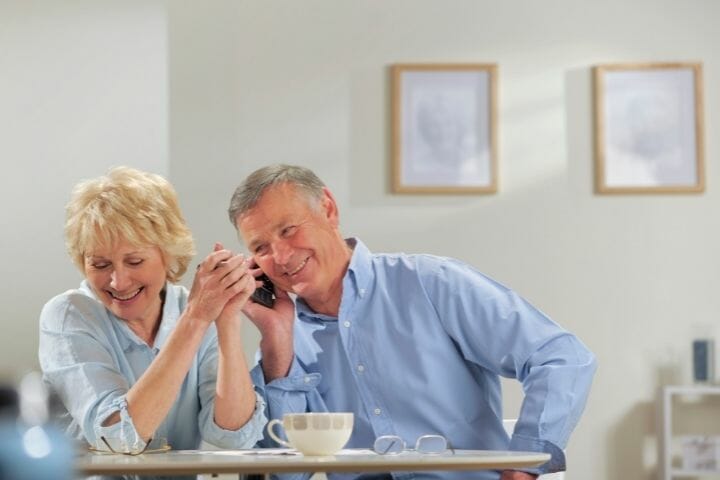 Teach them about the latest technologies to stay in touch
Install the internet in your parents' house. If your parents do not have smartphones, provide them with a smartphone. Inform them about the latest technology as well as video calls. For instance, you can teach them how to use apps for face chat. 
They can engage themselves in useful things online such as online yoga sessions, painting sessions, or cooking shows, which will keep them occupied and happy. 
You might like to read: Caregiver's Guide to Senior Nutrition
Keep the paperwork organized: 
Try to keep all the paperwork records or organize as our elders have to run long miles if there is any problem with the paperwork. Try to make sure that all the necessary information like maintaining parents' health and medical care, legal issues, home finances, and ownership is sorted and cleared. 
Try to keep all the essential documents in one place, so it is accessible for them to organize the records and make sure that all the insurance policies and records are placed right and in order.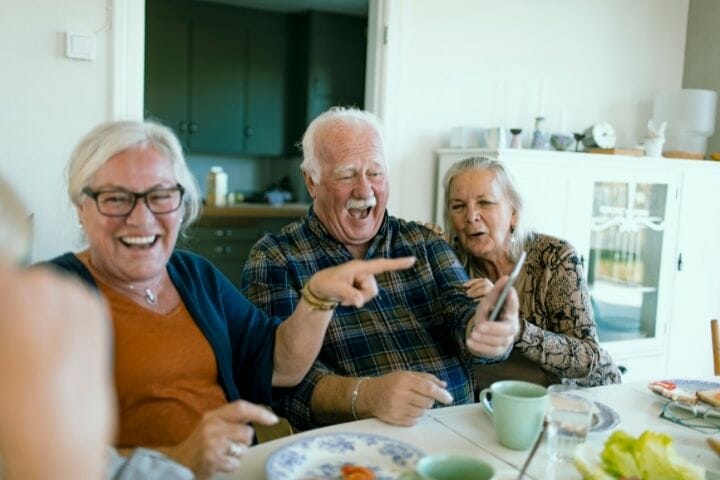 Learn some more caregiving tips and tricks:
Initially, we need to learn some caregiving tips and tricks. It doesn't matter that we are primary caregivers or long-distance caregivers, and we need to get some training so that it becomes easy for us. 
You can learn some additional caregiving tips and tricks on how to help them in bathing and understanding first aid. Paying attention to mental conditions as well as anxiety is also essential. You can go through some of our blog posts or learn tips and tricks by working with an experienced caregiver.
Build a good bond with the neighbors: 
Building a good rapport with the neighbors is essential since they can help our parents if we live far away in an emergency. They are also a great source of information that your parents may not like to talk about directly with you. For example, the neighbors will be able to tell if one of your parents got lost or started wandering, a sign of dementia.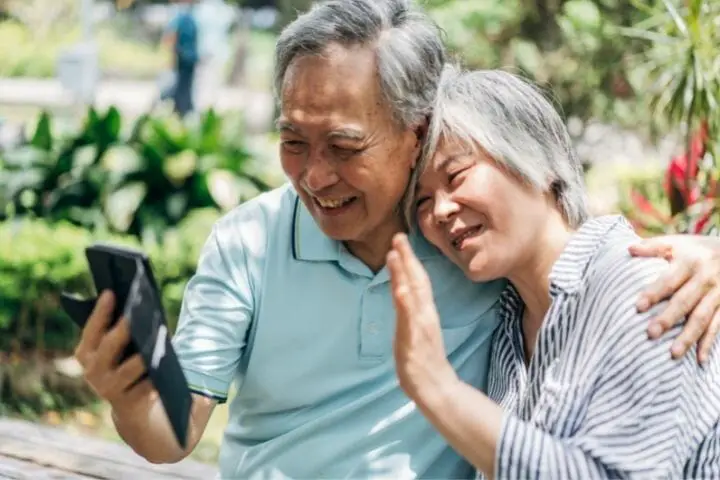 Build A Long Distance Caregiving Network
Building a long-distance forgiving network with our relatives, family friends, neighbors, and dear ones has many benefits. Their suggestions and opinions might be more realistic than yours, and they may give you some good suggestions and steps you can take in caring for your parents. 
Set your boundaries: Try to be clear about how much you can contribute and how many visits you can make in a month. It is essential to set some clear boundaries.
Make your loved one understand things: Make your loved one understand that paying for the neighbors and the real ones is fine, but only if their budget matches it.
Try to contact them more frequently: By contacting them more frequently, you will understand what each person is doing and what is happening in their lives.
Try to frame a network: Try to frame a network and help each one whenever required. It will assist everybody excellently, and they will try to come out to help whenever someone is in trouble.
You might like to read: 13 Unique Ways to Thank a Caregiver
Frequently Asked Questions
Is long-distance caregiving useful?
Long-distance caring is helpful since you are helping your parents to schedule and manage many of their important tasks from a distance. They get excellent assistance, and the daily routine activities are accomplished easily. 
Be it grocery shopping or paying the electricity bills, they get help from our side, which acts as a great form of help for them.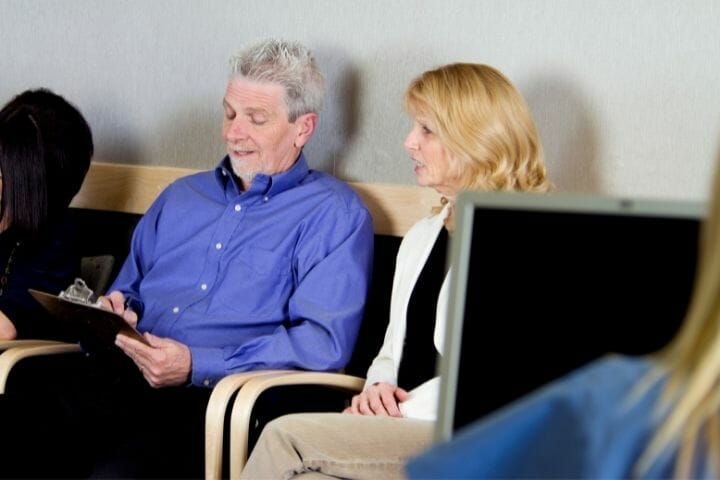 How can we keep our elderly parents occupied?
You can suggest to them to develop hobbies and pursue their passion. Many older adults are engaged in physical activities, and many love to teach. If your parents have any passion, encourage them to pursue all their hobbies and work on them. Try to let them do whatever gives them pleasure and happiness. 
Is it possible to manage everything as a long-distance caregiver?
It becomes a bit difficult if you are the only one who looks after all the responsibilities and pays attention to your parent's needs at the same time. 
You can take help from your neighbor's, relatives and siblings to overcome this. With everybody's small contribution, it would become easy to manage all our elders' tasks gradually.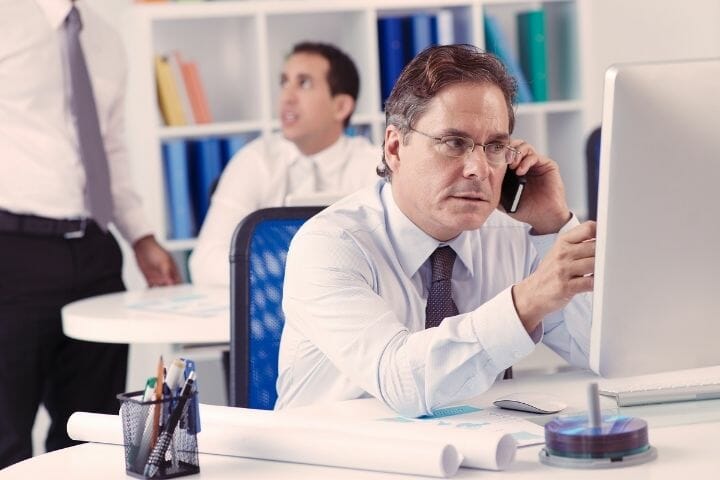 You might like to read: Americans With Disability Act – A Brief Guide For Caregivers
Wrap Up
Caring for our parents is an essential component of our life, and we need to adapt this skill and all the caregiving tips. It would be a bit difficult in the initial stages, but as time passes, you will cope with it and learn it slowly. 
We hope you got some useful information from this guide, and we would also love to hear from you your own tips and tricks to manage your parents affairs from a long distance. If you liked the content of our guide, please feel free to share it with others who might be looking for similar information.