Traveling with seniors can be a lot of fun! We have put together a guide to traveling with seniors to help you with everything you need to know.
Traveling with seniors can be quite fun. Many of them are young at heart and enjoy touring just as much as other generations. They can make the trip lively and enriching from their experience. 
They not only make our trip exciting but help in saving traveling expenses as well. In many places, you can get additional benefits like flight, lodging, boarding, and travel concessions if you are traveling with a senior.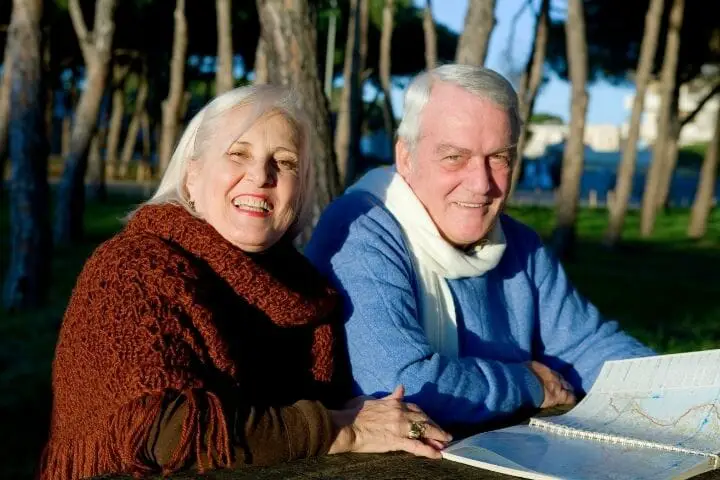 But traveling with a senior has another side: you need a bit of extra precaution and care. Unlike youngsters and adults, seniors need extra care and thoughtful planning. You need to keep their well-being in mind throughout the journey, and sometimes even a slight deviation from the travel plan can spoil the fun. 
In this article, we will help you plan a fun, exciting, and safe trip with your seniors and help you make a lifetime memory with your family.  
You may also like ​​The 7 Best Smartphones for Seniors
Reasons It's Worth The Travel If You Are A Senior
Traveling is fun, but it's not just that. There are some tangible reasons why travel is important in your old age. Here are some benefits of traveling and exploring the world if you are in your golden years: 
It improves your physical and emotional well being
One of the main reasons we all are aware of is that traveling improves physical, emotional, and mental well-being. Travelling keeps you active, you have to move around and engage with people and places. 
Traveling helps in keeping the mind sharp. After retirement, most seniors feel a void in terms of activities that can occupy their time and keep them mentally engaged. 
Keeping your mind sharp is essential as you grow older, to ward off diseases like dementia and Alzheimers. Making travel plans and going to places requires a bit of planning and memorization. Therefore traveling helps keep you on your toes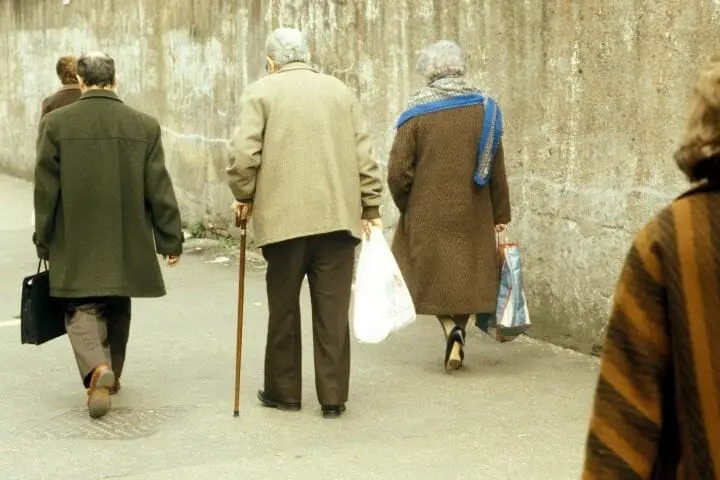 Boosts confidence
Traveling boosts your confidence. You get to meet new people and go to unfamiliar places with new and exciting cultures and traditions. 
Regularly keeping you engaged with new things and having new experiences keeps you well informed and confident that you are aware of what is happening around the world.
Traveling makes you relive your old days and even brings charm to your relationships. 
Travel keeps you open to new ideas.
One of the most important things is that traveling helps you keep an open mind about things. With age, becoming close-minded and set in our ways is something that we have all experienced. But travel helps remove those mental blocks and opens our eyes to new ideas. 
Traveling is one thing that would make you explore and interact with different people and understand their thoughts, which helps in broadening one's mind. 
Travel keeps you calm and improves your mood
Traveling makes your life interesting by giving you a hobby. Traveling is a great way to relax your mind, forget about pressures and worries and just get a reset from all the hoi-polloi of daily life. 
You may also like How To Involve Seniors While Celebrating Festivals and Holidays?
Traveling With An Elderly Parent
When you are traveling with an elderly parent, there are a few things that you need to consider before the trip starts. Some of these are: 
Reservation of accessible rooms
An accessible room is a specially designed room only for people with disabilities or those who need extra care. The accessible rooms are the ones that have all the material or the safety things that are mainly required by one's who need special care or are old. 
The rooms are designed under the guidelines of ADA, and all the hotel owners need to abide by the rules and regulations. 
While traveling with the elderly, you need to keep a mental note of things like whether the hotel has railings near the bathtub or not, there are lifts and wheelchair arrangements in it, the place is specially designed for families, the reception, and in-house staff.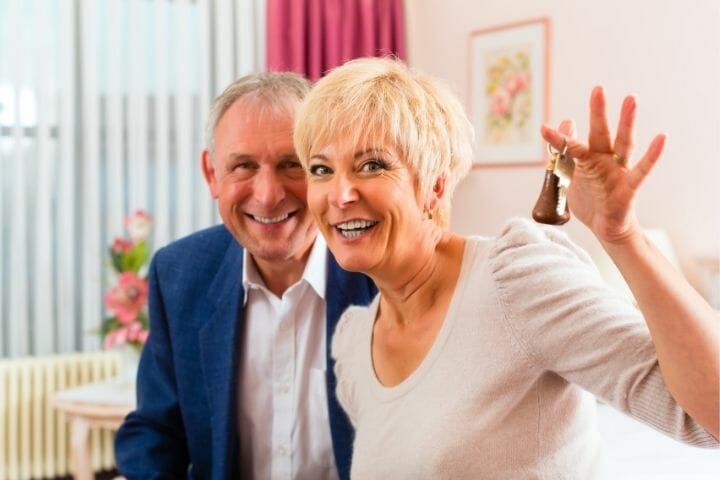 Keeping currency change with you 
It is important to note that while traveling, you might need some extra help to carry luggage or take care of the elderly. You might be required to tip them off if you get a helper for taking care of the elderly. 
Hence keep some currency change with you for such petty expenses because, with seniors around, it is not possible to run to get currency change every time.  
Asking valets to keep the wheelchair
Always make sure that you inform valets beforehand about the requirements of wheelchairs, so the older adult with you does not have to deal with any discomfort while waiting for a wheelchair.
Don't deplane without the wheelchair
It is essential to note the fact that older adults cannot walk much. Hence, it would help if you always waited for the airport staff to get you the wheelchair rather than getting off the plane and making the elderly stand and wait for the wheelchair.
There are some wheelchairs that are specially designed to be portable and fit into the airplane aisle. If this arrangement suits you, it might be worth looking into these options.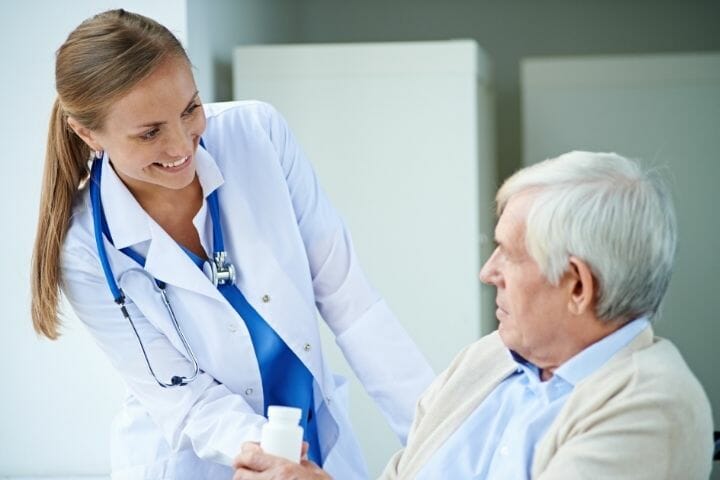 You may also like How To Make Your Car Wheelchair Accessible?
Consider extra boarding time
While traveling with an older adult, it's essential to take extra time for boarding. This is because they might go to the restroom several times or feel uneasy and need medical help. You might even have to wait for a wheelchair, so make sure to always take extra time with seniors.
How To Find Accessible Vacation Rentals
Finding vacation rentals through websites- You can easily find vacation rentals through various websites.Of Course you cannot go to a place to find rental options. Therefore you should go through genuine websites that offer accessibility to vacation rentals. Once you visit the website you can easily get to check the options like availability of wifi, lift, stair case, trolley for luggage,etc. Some of the sites that can be helpful are, makemytrip.com, justdial,etc.
By contacting experts or a travel agent: Nowadays many companies offer almost all things required in a rented property like a kitchen, washroom and all the amenities in it as well. Also you can ask the travel agent who is helping you in planning your trip to find a senior friendly hotel for you, which has a sloping stair, lift, and many more things required by an elderly. 
Tips for Travelling With the Elderly
Choosing The Right Destination
When you travel with seniors of the family, try taking them to the places you have already explored. It makes it easier and convenient to travel with them. For example, if you are aware of the site, you can easily take them to the sights which need to be visited and save their energy by avoiding visiting extreme places. You can easily take them to the restrooms if need be. 
Try to keep your food and water handy. You can have the patience to wait for it, but usually, older adults find it difficult to remain for food and water as their sugar level fluctuates often. You can keep some packets of biscuits or packed sandwiches, or anything you feel would fulfill them. 
Try to plan your trips at the right time of the year. Though one might get good benefits while planning it in winters, it may be dangerous for your parents or seniors with whom you are traveling as the places may be slippery. Even the environmental conditions might not be that suitable for them.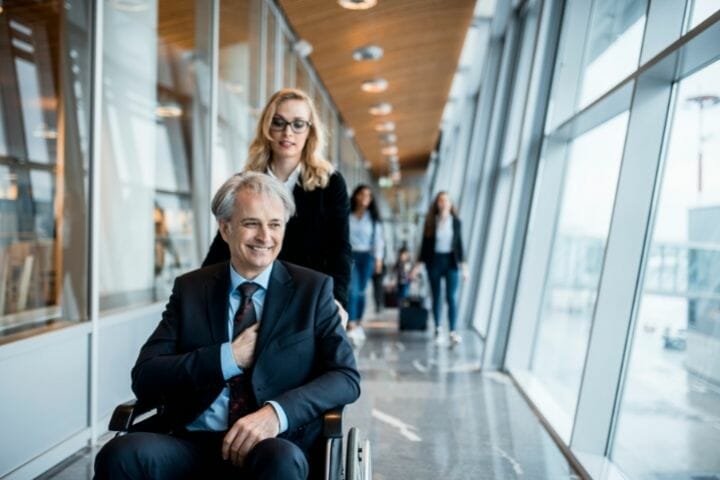 Medical check-ups to be done for seniors before the trip
Seniors who already have any medical issues like high blood pressure, heart disease, sugar, or any other chronic problem or have recently undergone any surgery should always consult their doctor before going on any trip. 
Seniors who already have diabetes or heart-related problems should ask their doctor about the timings of the medications if they are traveling into a different time zone.
Full vaccination for Covid-19 before traveling into a different country is a must nowadays. Hence get the seniors fully vaccinated before you plan a vacation. Also, keep the certificate of the same handy while checking in. 
Older adults should even visit their dentist and any other specialist whosoever they need to before their trip. 
You may also like The Ultimate Guide To Planning And Paying For Your Retirement
Carrying Appropriate Luggage To The Plane
You should always keep in mind to carry all the important stuff in the handbags so that you can easily access it as and when required. Try to keep a medical kit in your carry bags. You should keep things like band-aids, painkillers, and all other essential medicines.
Remember to keep a soft neck pillow and even an extra pair of glasses to be comfortable on your trip. Also, you should try to carry a suitcase that has wheels rather than the other one as it becomes easier to travel with it. 
If the seniors are traveling alone, then they must keep their luggage weight to a minimum. They should try to pack only as much as they can carry by themselves if need be. They should pack primarily important stuff so that the luggage does not weigh too much and not get confused while packing.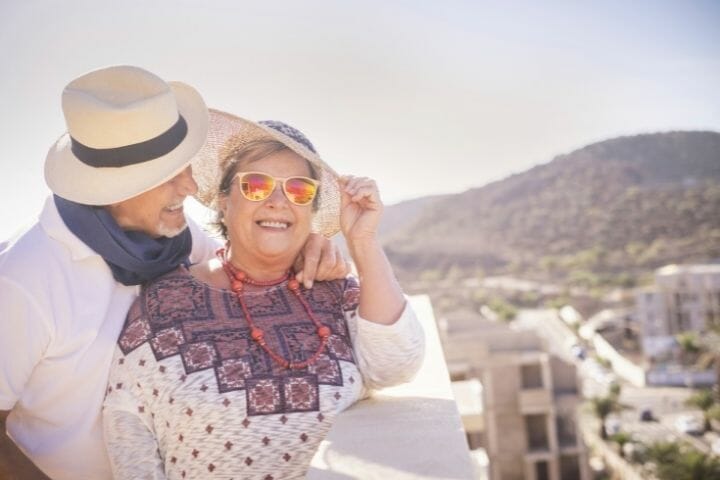 Safety Suggestions For Travelling With Seniors
Try carrying an extra or dummy wallet while traveling as one is unaware of a problem or when a thief robs you. Therefore try to keep extra money with you in some secret pockets if you have any.
Try carrying details of your near and dear ones on a sheet of paper rather than keeping it in your phone. If you get lost or face any other problem while traveling by any chance, you can quickly contact someone and ask for help. Also, always write an embassy's contact number with you as it might be possible that no one could come and give you instant support, but the embassy can always provide you with some instant cure. 
Seniors should also be prepared for long distances if they plan to travel abroad by any chance. Because it sometimes happens that you do not find a convenience easily and you might have to travel for long durations. 
You may also like Awesome Senior Focussed Blogs
Multigenerational Travel Tips For Seniors
Multigenerational travel refers to traveling with various age groups of people in the family or with different generations together. 
The idea of traveling along with parents, grandparents, siblings, teenagers, and kids is a great one as you tend to enjoy the best of both worlds.
Here are a few tips you can keep in mind while traveling with different generations of your family: 
Selecting The Right Destination
One of the most important things you should keep in mind while planning with seniors is the destination. You must prepare to visit such a place that offers activities for both kids as well as seniors. And is as appealing for seniors as-is for other members of the family. 
The most appropriate option for all age groups seems to be a cruise trip. One gets all kinds of attractions and activities to perform on a cruise, whether an adult or a kid.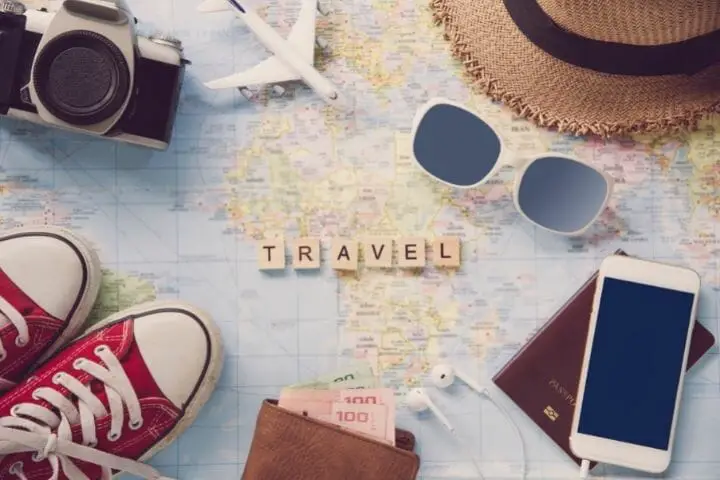 Even when you're on an island, the place is mostly kid and senior-friendly, making it convenient for both the age groups to spend their time. 
Visiting a resort is another excellent option while deciding on a family trip. Most of the resorts offer play areas for kids and even leisure activities for adults and seniors.  
Avoid Connecting Flights
Always plan and board a direct flight for your destination. Avoid taking connecting flights to spare you the horror of getting on and off the plane simultaneously. 
In some rare cases, people also face several baggage problems and airport mishaps. Also, the same might not be feasible for seniors and make them tired even before the journey starts.  
Consider Time Management
Always plan for extra time in your schedule as it keeps you tension-free. Try not to keep a hectic and packed schedule. 
Having some spare time in hand makes your trip hassle-free, comfortable as well as relaxing. Seniors will most benefit from this decision as they can relax and enjoy one place before heading for another. 
Keep A Reasonable Budget Aside 
No offenses here! But if you are planning a trip with your kids and parents, it will be much better if you plan everything and have a reasonable budget for contingencies. 
However, planning everything early can help you bag some fantastic deals on food, hotels, and sight-seeings. This is the only way you should think about saving money. But during the vacation, for the comfort of everyone, have a special reserve of cash.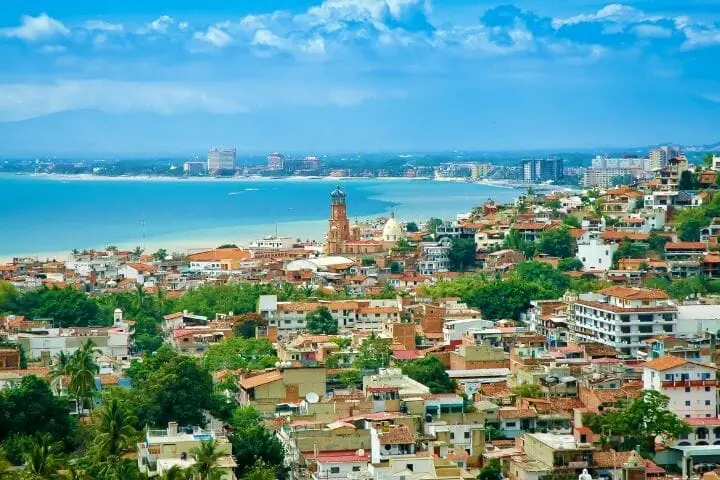 You may also like Longevity – 8 Steps To Living A Longer And Healthier Life
Senior Friendly Travel Destinations
Alaska
Alaska is one of the most sought-after senior-friendly travel destinations. Alaska allows you to pace your travel and trip as you like. 
You can have an adventure skiing, hiking or even paddling among the whales. But if you are the quiet, sightseeing type, you can also enjoy the views of gigantic waterfalls and superb glaciers.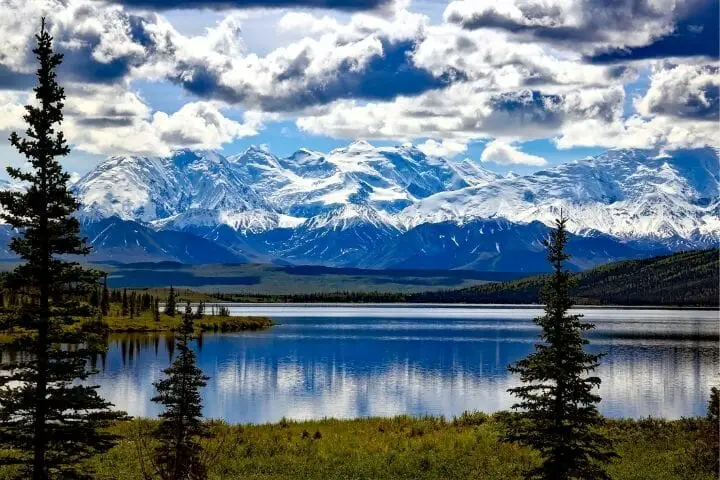 Small town Alaska is very quaint, and visits to places in the countryside will leave you charmed. Alaska is also famous for its unique flora and fauna.
A trip to Kenai and Denali and a view of the fabulous rocky mountains is a must-see when you are going to Alaska.
Miami Beach, Florida
Who can beat the sun and sands of Miami beach? Beautiful stretches of beach, cultural events galore, and of course lots of sunshine and lovely weather make Miami a perfect destination for the elderly traveler.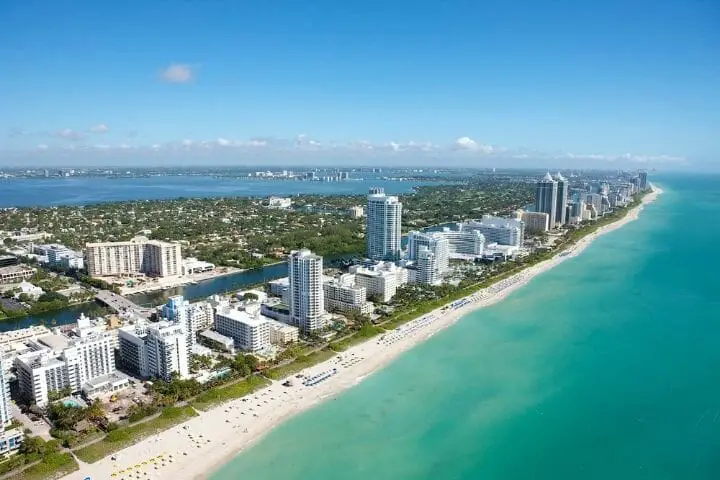 Miami is also a cultural city dotted with museums and shopping arcades. The tropical botanical garden in Fairchild is another attraction for senior travelers.
Paris, France
If you are looking to travel outside the country, then Paris is one of the most senior-friendly travel destinations. Though it is a metropolitan city and is always on a fast pace, still it offers quite a relaxing experience to the elderly. 
Most places in Paris, including stores, famous cafes, and restaurants offer discounts for the elderly or retired.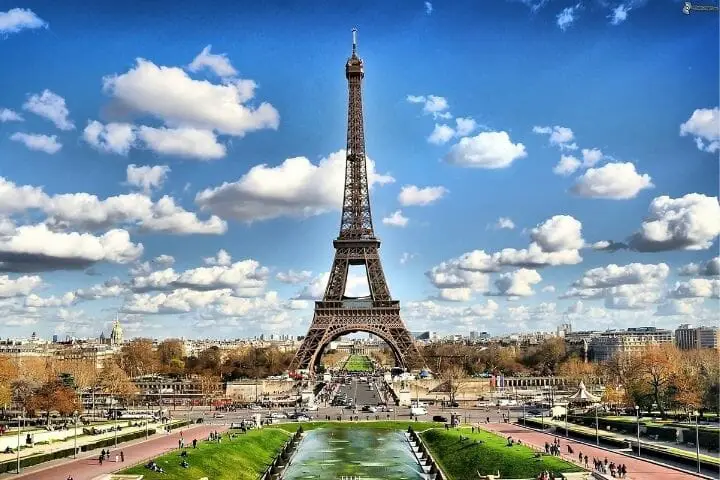 Paris has a lot to offer from a tourism perspective. Apart from being the fashion capital of the world, Paris has a lot of history to it.
You can visit Notre Dame, and explore the monuments' many beautiful galleries. There are a lot of cafes in St Louis nearby, and in most places, you can get a discount if you are a senior or retiree. You can of course visit the Eiffel Tower and take in the breathtaking views of the city as well as the river Seine that flows through it.
Kerala
Known as God's own country, seniors would definitely enjoy visiting Kerala, India as it has natural vegetation, rich flora and fauna, beaches, rivers, and even mountains to relax.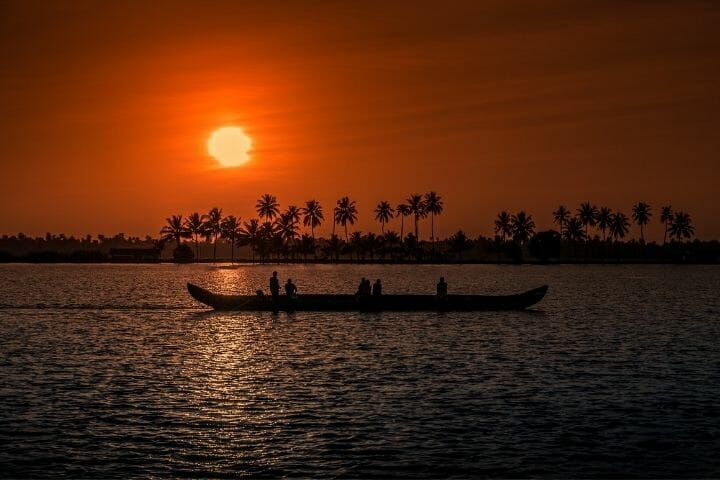 Visiting places like Munnar, Backwaters of Alleppey, Kovalam Beaches, Thekkady, and Wayanad in Kerala would provide you with great natural beauty and you would have a good experience visiting it.
Wrap Up
Traveling with your family, especially with seniors, makes the trip quite enjoyable and fulfilling. Just keep in mind the points mentioned above and you can travel with ease in a relaxing and fun mode. 
We hope this guide has given you a lot of fun ideas of where you can plan your next trip with your senior parents. Do share your pictures and experiences and leave us a word of encouragement if you liked the content.