If you have a disability, finding an apartment or house to rent that is accessible to you and your needs can be difficult.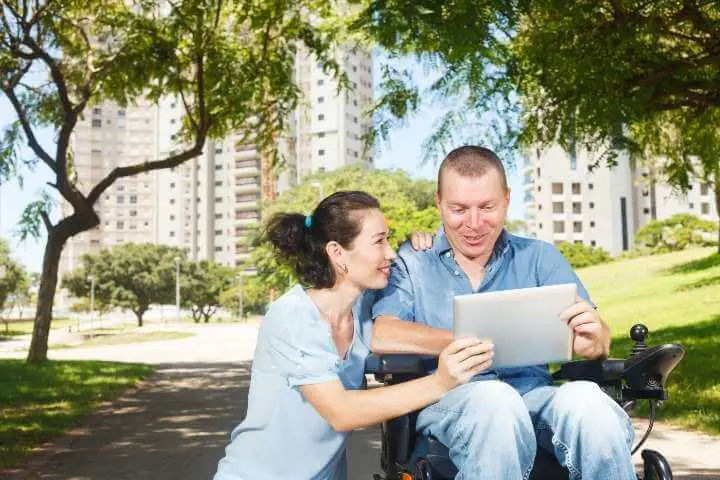 While the building or house will be owned by a landlord, and they can make decisions about the property, but the question is whether they need to make sure the rental units are ADA compliant for those who need it. 
So the main question is: do rental properties have to be ADA compliant?
In short, the answer is no. The individual dwelling itself does not have to be ADA compliant. There are some rules, though, that landlords have to follow in terms of the whole building, common areas and surrounding land. 
So rental properties, technically, are included in the ADA legislation however it's the public spaces that are actually impacted by the regulations. 
How Does An Apartment Building Become ADA Compliant?
There are a couple areas in which the apartment building has to make accommodations so that those have a disability. 
Elevators
The ADA does have requirements for an elevator to be considered compliant, including dimensions, control panel buttons and verbal/audio cues within the elevator car itself.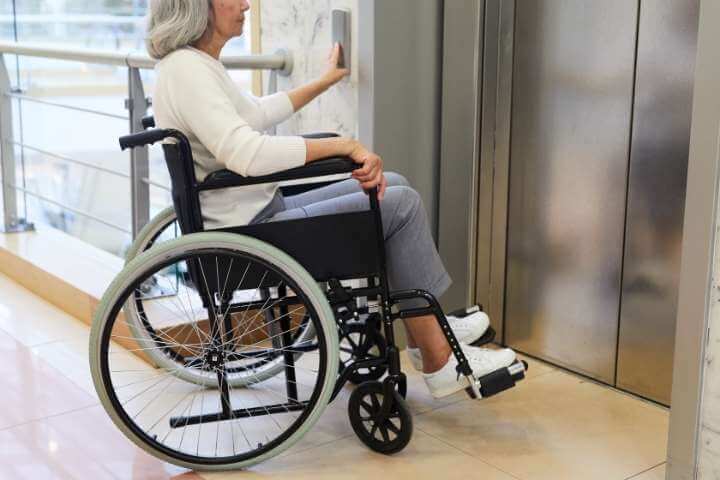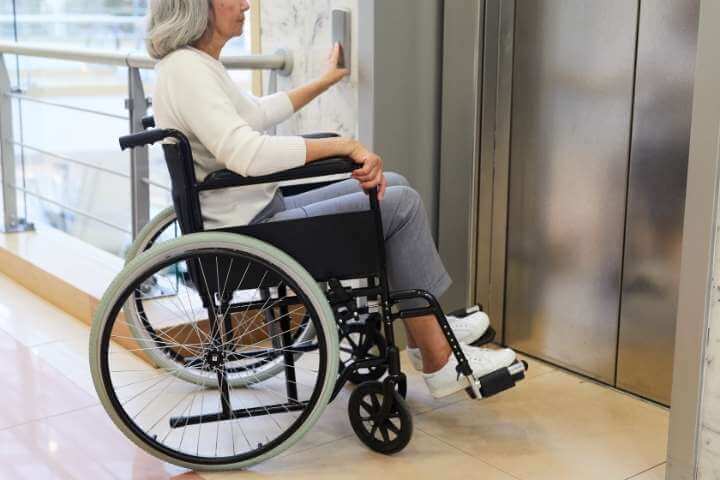 Where it gets a little confusing is that it is actually the FHA that mandates how many accessible elevators need to be in an apartment building. This is usually determined based on size of the building and how many people reside there. 
Common Areas
This can include recreation areas, rental offices and any on-site gathering areas or rooms. All of these areas have to comply with title III of the ADA Standards of Accessible Design. 
However, if these areas are only going to be used by residents of the building and their guests then these areas have to be built to comply with the FHA, or Fair Housing Act. 
Building Amenities
For amenities like drinking fountains have regulations set out by the ADA so that those in a wheelchair can access the controls and use the water fountain. This also applies to any vending machines that may be in common areas for everyone to use. 
Equipment in the laundry room, if there is shared laundry facilities, must include accessibility aids for those who are visually impaired and they must have the means for those with a disability to get assistance if they need it. Additionally, visual indicators have to be available for people who are hearing impaired. 
So, What Laws Do Apply To Rental Properties?
The regulations and guidelines from the ADA may not apply to rental properties, the good news is that there are several other regulations and rules that rental properties have to follow to make sure they are properly taking care of the people who live there. 
Fair Housing Act (FHA)
These regulations apply to all covered multifamily dwellings that were first occupied on, or after, March 13, 1991. 
The rules state that buildings that have four or more units in the building, and at least one elevator, must be completely accessible. This law would also include homes with multiple units inside of them. 
Additionally, rental homes with four or more sleeping rooms where a kitchen and toilet are shared also have to follow these regulations. 
Further, ADA compliant apartment modifications must be made to ground floor apartments where there is not an elevator present in the building. This is done so that anyone who needs an accessible apartment, and has troubles with mobility, doesn't have to take the stairs to get to their apartment space. 
Rehabilitation Act of 1973
Requirements like having 5% of units being fully accessible and 2% of units being able to accommodate those who are visually or hearing impaired now apply to any building that is erected after 1973. 
If a building that was there before 1973 undergoes extensive renovation, then these requirements do apply and the owners will have to make sure they are compliant with the regulations. 
It has often been a subjective thing as to what, exactly, extensive renovations means. This may be determined by a local board or counsel before renovations start to make sure any owner is following the laws as they should be. 
The Fair Housing Amendments Act 1988
In 1988, the Fair Housing Act added a new protected class – disability and familial status. 
In addition to this newly protected class, this amendment apartment buildings with ground floor units and those with in-unit elevators to start incorporating seven design features into their apartments so that they are completely accessible.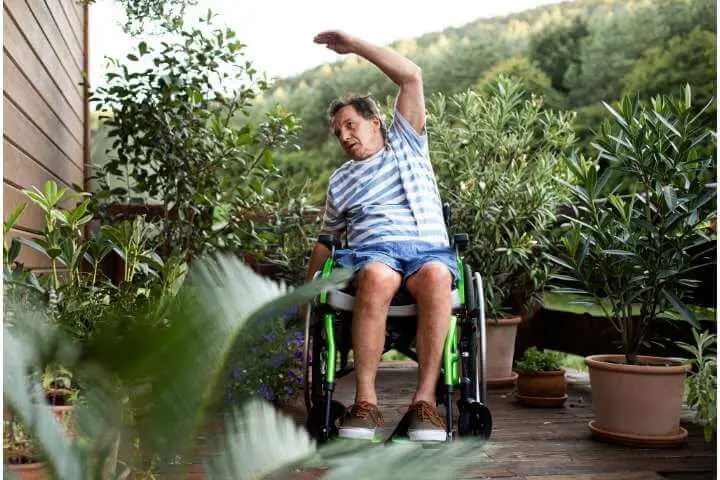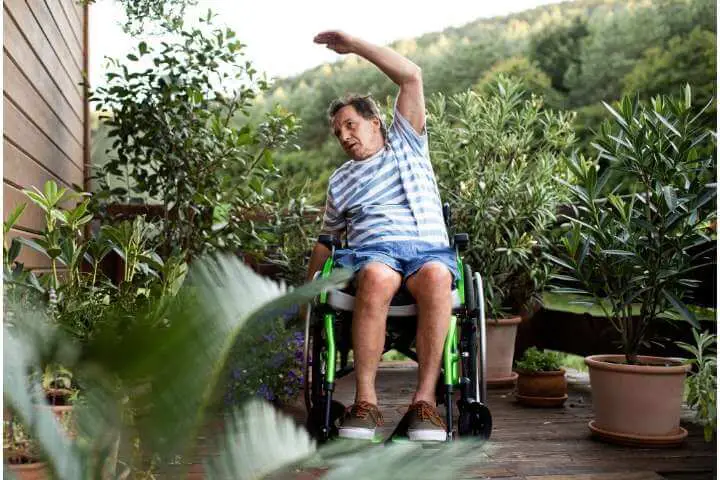 These seven features include 
Accessible entryways
Public use areas – green spaces, party rooms, gathering areas 
Usable doors 
Access to, and through, the unit
All light switches, electrical outlets and thermostat/temperature control must be accessible/reachable by someone who is using a wheelchair
In addition to these features, this amendment requires the buildings to put grab bars and other types of safety reinforcements in the bathroom and kitchen to make sure that those living in the units stay safe. 
Adaptable Units
The features mentioned above give a great advantage so that an apartment can quickly accommodate a person with a physical disability, and they can live there safely on their own. 
A unit that is an adaptable unit is one that has reinforced walls so that grab bars can be installed. 
This is slightly different from an accessible unit where these grab bars are already installed and are a permanent fixture in the unit. The adaptable part means that the unit could have these grab bars installed if the person living there needs them. 
Townhouses, or units with living spaces on multiple levels, that don't have an elevator are exempt from this regulation. 
So, Does A Landlord Need To Be ADA Compliant Then?
The legislation states that a landlord must make every reasonable effort to make the accommodations available for a renter who has a physical disability. 
Doing this will allow the individual to use the common spaces and gathering areas of the apartment without any accessibility barriers, and they can feel comfortable living in the apartment on their own. 
Some examples of reasonable effort for accommodations would include installing grab bars, a wheelchair access ramp or widening doorways so a wheelchair can fit through them. 
Can A Landlord Not Rent To Me Because Of Disability?
On a rental or lease application, a landlord cannot legally ask you to disclose about a disability. However, they can ask for proof of the disability upon signing the lease if they are going to make modifications to the apartment to make it adaptable or accessible. 
If you provide the appropriate documentation, a landlord is required by law to make these accommodations unless completing these changes would leave the landlord with undue financial burden. 
What is considered a disability where tenants must be accommodated?
There are a number of disabilities a person could have where they require certain accommodations. 
So, this begs the question: what is considered a disability and what needs to be accommodated? 
The definition, as per the ADA, is that "a person must have a physical or mental disability that substantially limits one or more major life activities". This could include 
Visual impairments
Hearing impairments 
Mobility impairments 
Chronic alcoholism (if the person is actively seeking treatment)
Mental illness
HIV, AIDS and AIDS-related complications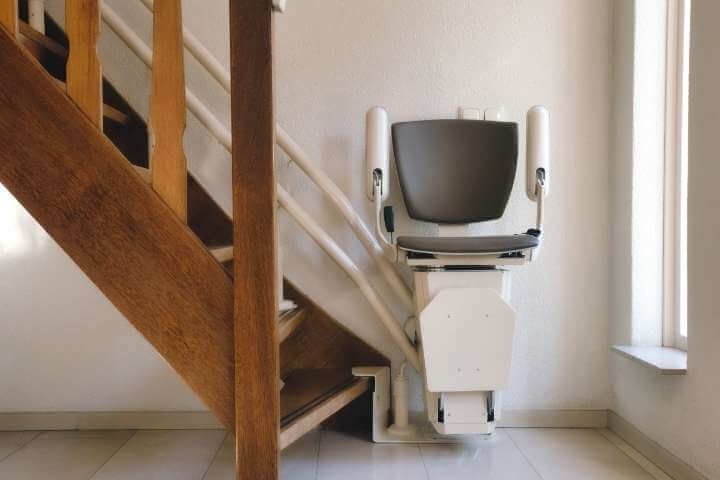 Who Pays For The Accommodations?
While a landlord may make the actual changes to the building, some tenants may be worried that they will be getting a huge bill to pay for them. 
This not the case, for most situations. For the most part the landlord will be responsible for paying for all of the accommodations that will make an apartment building accessible or adaptable for someone who needs it. 
There are some situations, though, where a tenant will have to pay for changes and accommodations. This will happen when structural changes are required, unless the building is designated as a federally assisted housing structure. 
Final Thoughts
Renting an apartment, or house, when you have a disability can be really scary. You want to make sure that your new home has all of the accommodations you will need, however some landlords may be hesitant to make these changes to their building.
Many apartment buildings, especially newly built ones, will have mandates on them as to how many of the units in the building have to be completely accessible so that those who need the accommodations can find living spaces that meet their needs. 
Reasonable accommodations could include wider doorways, outlets and light switches that can be reached by someone in a wheelchair or even grab bars in the bathroom and kitchen to prevent slips and falls. 
All of these are reasonable requests to ensure that those who are living with a disability are able to access housing without any physical barriers making it unsafe for them to live there. 
If you have questions about a certain apartment being accessible, you can always reach out to the landlord and ask if you can see the unit you're applying to rent and make sure that it has all the necessary requirements. There may be someone living in it now, but you can still check it out to see what has been done to make it accessible and talk to the landlord about what could be done if required.