Holidays are a time for celebration, but older adults may feel left out. How to involve seniors while celebrating festivals and holidays? Let's look at some ideas in this article.
It is tough for seniors to enjoy festivities as much as the younger generations, but it is our responsibility to make them feel special and wanted at all times, bringing the celebration to them if they are unable to come to ours. 
However, there are certain things that you need to consider while planning to celebrate the festivals and holidays with seniors. Read on as we discuss more on this.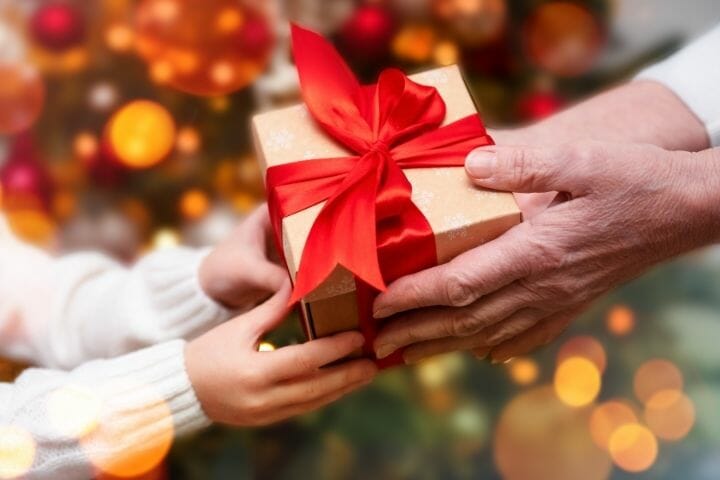 How To Celebrate Holidays in Assisted Living?
When you are planning to celebrate holidays in assisted living with a relative or in general, ensure that you restrict the planning to as low-key as possible. You would not want as a host to confuse your guests in any way. 
You can start by decorating the venue. Make sure that you do not overdecorate it. You could even ask the seniors to assist you in the decorations so that they feel wanted and a part of the whole celebration process. 
You can also plan some simple activities for them. For example, if you are planning to celebrate Christmas with them, you can arrange for a small Christmas tree for them and can ask them to decorate it with ornaments. 
You can ask them to plan gifts for their families and purchase them. Packing gifts can also be a fun activity for the seniors. For those whose families live far away, you can arrange for video calls to celebrate the occasion together virtually. 
You can also arrange a meal for the seniors and accompany them to the special meal. A movie could also be a good ice breaker for you and the seniors. Singing songs or listening to songs might also be a fun time together. 
Tips for Celebrating Thanksgiving With Seniors
Thanksgiving should not be a lonely time for seniors. If you are thinking of celebrating Thanksgiving with them, you must keep a few tips in mind:
Make sure you do not put your older loved ones at risk by not following the health protocols. Thanksgiving dinners can be very calorie-heavy, and the desserts can be choc-full of sugar
You could change some traditions and make them virtual where all of you come together on a virtual platform if you cannot meet physically and celebrate the festivities together like every other year but with a twist.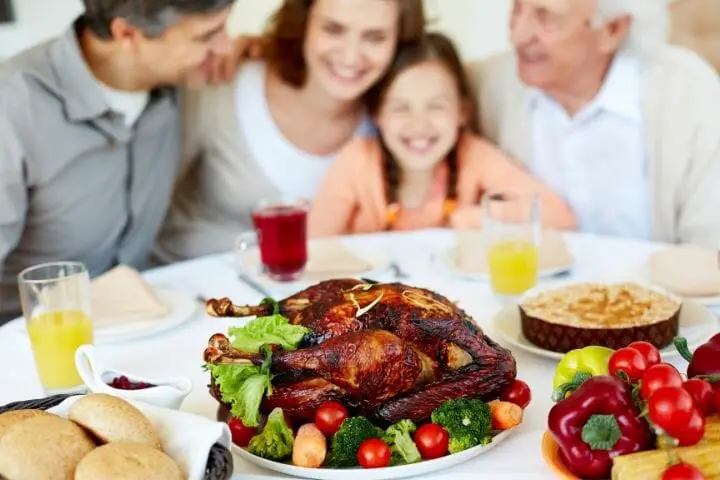 Sharing your feelings with seniors and letting them know what you feel on Thanksgiving is essential. Make sure to get your thoughts organized before you approach them. 
Calls, letters, pictures, gifts, baked goodies might be a good idea to make them feel wanted on Thanksgiving. 
You can also arrange for an outing with the seniors and let them have some fresh air and imbibe nature.
An essential part of Thanksgiving is sharing a meal with the family. However, due to some situations, if you cannot do it, you can also use online platforms to share your experiences or even cook together while being connected on video from different locations.
Celebrating Seniors on Labor Day
As labor day is the time that marks the unofficial end of the summer season and also the time around which schools reopen, it is the time when the seniors can spend time with the grandkids. 
You can give them a special gift while letting your child spend some time with the grandparents, whether at home or in assisted living. 
The seniors can share their life experiences, narrate stories or spend the time as they wish to with the young ones. On the other hand, the kids will also have a good time being in the company of the seniors.
Brookdale Celebrate Aging Film Festival
Brookdale Celebrate Aging Film Festival is a great initiative by Senior living where seniors from over 800 communities are invited to create short films on their perspective of aging. 
Residents and guests from all the communities come to participate and appreciate the efforts made by the seniors. 
It is a great initiative to keep the seniors involved in something constructive and make them feel that they are still an important part of society and an inspiration for future generations. Seniors also get a platform to showcase their talents here.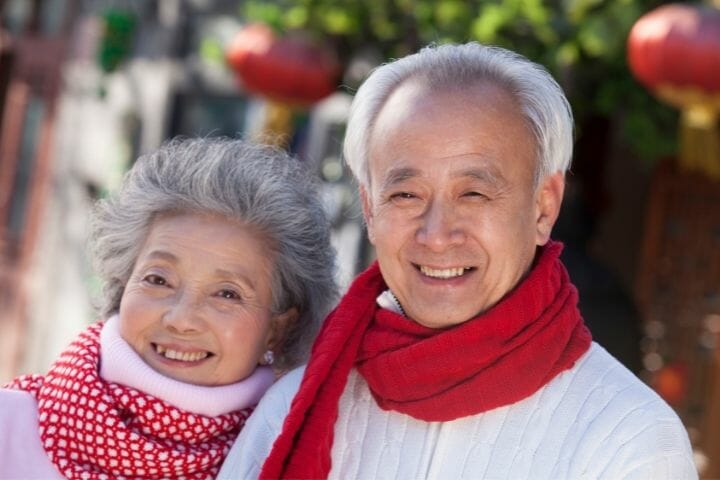 Ways To Celebrate National Seniors Day
National Seniors Day is a special day for the older generation, and it is our responsibility to make it memorable for them. Some of the best ways to celebrate National Seniors day are as follows:
Thank them for their contribution to society and your life as an individual.
Talk to them and spend time with them. Many times, it is just a listening ear that they are looking out for.
Improve your relationship with the seniors of your family. Acknowledge their efforts and let them know about their contribution to your life.
Things To Do on Senior Citizens Day
Apart from spending time with the seniors directly, make sure that the world knows about these senior citizens, their contribution to society and become a part of your initiative. On Senior Citizens Day, you can take the following initiatives:
Contribute to a charity that works for the betterment of senior citizens.
Volunteer in a local senior citizen center and help them out for a day.
Try and learn about the concerns of senior citizens and see if there is a way you can solve them.
Encourage people you know to come forward and join the cause making the world a better place for the seniors of the society.
Age-Qualified Vacations
Some age-qualified vacations are as follows:
EuroTrip: A trip across Europe can be considered a good age-qualified vacation for seniors. 
Caribbean Trip: Cruise trip has also been quite a popular choice among seniors. If you are looking for a trip to the tropical islands, this might be a good idea. 
These are the two top choices as age-qualified trips for seniors. The essential aspect of these age-qualified trips is that it is perfectly curated to ensure that the seniors of your family have a time of their lives and do not feel left out at any time. 
It is a great way to tell them that they are wanted and an integral part of your lives. Tourism companies are placing a strong emphasis on age-qualified vacations these days as more and more people are finding it a very feasible option to connect with the seniors and make up for the lost time.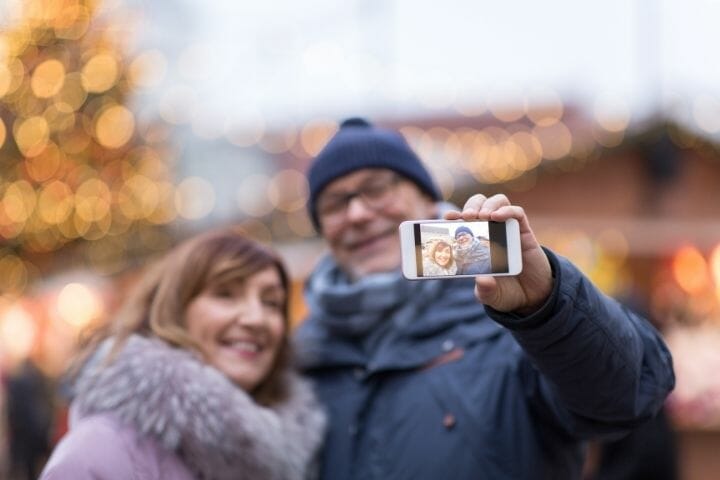 Happy Holidays Seniors and Families
Holidaying with seniors might be a great idea to ensure they felt wanted and loved in the busy world. Families that stay apart can come together for a vacation and travel. Traveling has proved to be a great ice-breaker for one and all. 
Seniors of the family can share their experiences, wisdom, memories, and more. It is a good idea to recreate memories, visit the past and look out for the future together. Talking to each other will help you understand the seniors better and solve their issues more efficiently while delivering a better standard of living to them. 
If you wish to spend the festivals with seniors, this is your chance to get things right and start things afresh if there were places where it was not how you wanted things to be.
Celebrate Seniors!
Older adults have spent a lifetime contributing to society, family, and country. In their golden years, it is our responsibility to shower some of that love back upon them and show them that we appreciate their contributions.
Make sure that if you have an elderly loved one at home, you take time out to tell them how much they have done for you and how much they mean to you.