When old age comes-a-knockin', the first thing you should do is to simplify your life. In this article, we will share some downsizing tips for seniors that will help you remove all the clutter and live an easier life
It's hard to let go of things you have saved and taken care of your entire life. But sometimes, it's the right thing to do. Letting go of things not only sheds some weight from your shoulders but also makes ample space at your home for new items. 
Downsizing is not an easy step. It may take a lot of effort to do so. If you also want to downsize and are feeling very stressed for some reason, then you should have some simple tips in your hands to do the entire thing peacefully. 
Today we have covered many essential tips related to downsizing. We have also described its benefits. In the end, we have clarified some critical aspects related to downsizing. Let's take a look! 
At What Age Should Older Adults Downsize?
The most appropriate age for downsizing for older adults is considered to be 61 years because, at this age, they should get all the freedom that they have desired for a long time.
-The Merrill Lynch survey
You might like to read: Best Business To Start Over 60
Why Should You Downsize In Your Old Age?
For savings 
If you live in a big house, you may have to face a lot of expenses like its renovation and its repairing. The retiree's income is limited, so they can find it a little challenging to manage things easily. 
That is why to avoid such problems, and most people adopt the method of downsizing, which proves to be successful. 
And if you move into another house to downsize, you save on home insurance, property taxes, and mortgage payments. You can use this savings for other essential expenses.
For your safety 
Living in a small house, you will not need to walk up stairs or into dangerous creaks and corners filled with the furniture you hardly use. You can keep your belongings outside or inside by yourself very easily. Also, whatever you have put on top, you can take it off quickly.
For making your lifestyle simpler
We know that you will face a lot of problems while downsizing. But by doing this, you will get the biggest advantage that your life will become very simple. This means that there is no need to do much maintenance at all and to clean multiple rooms. There are 10 Practical House Cleaning Tips for Seniors.
You might like to read: Home Care for Seniors – The Complete Guide
Medical reasons
If the room remains spacious, then it will be easy to place medical equipment there easily. And this proves to be very helpful for medical emergencies.
You spend more time with your family
When you have fewer household responsibilities, you get some time to spend time with your family, which is very good. If you have free time, you can use it to travel and explore other things. That will be very helpful in refreshing your mind.
Invest for essential things only 
The second biggest advantage of downsizing is that you will not have to spend on all those things which are not necessary for you. This will cut your cost.
Downsizing The Painless Way
Some older adults like doing downsizing while some don't, but downsizing has many benefits. The first thing is that it makes life very easy and the second thing is that you have to bear the expenses very little. Many painless ways will help you while downsizing, such as
Hire someone professional for shifting and placing your items 
Everyone knows how much trouble you may have to face in moving the luggage/ belongings while shifting. You should not do this kind of work yourself. Instead of doing the shifting yourself, you should hire professionals who can help with all your shifting. 
They can do all the work from delivering your belongings to selling them. They will help you donate your sewing supplies, old machines, furniture, and musical instruments to any charity organization. 
You might like to read: How To Choose The Right Care Option For The Elderly?
Stay stress-free 
We know what your mental state is like before downsizing. You feel a lot of stress at that time. You should not feel much stress. 
Instead, take three weeks to understand all these things. Taking more time will help you avoid over-stress. Many professionals suggest older adults even more time than three weeks.
Downsizing Tips for Seniors 
Start preparing four months before
Whenever it comes to downsizing, older adults get nervous or overwhelmed. Some older adults get so worried that they do not feel like going from there at all. Sometimes they even think of changing their decision as well. 
If you prepare four months before, you get more time to remember the beautiful old memories you had spent. So you will feel less stressed, and it will help you forget some memories of the old house as soon as possible. 
Make a separate list of valuable belongings
If you shift to another place, you should carry only those items that are very close to your heart or that are very close to you. Do not carry items that are of no use or that you have stopped using. 
Keep in mind that now you will not have as much space as you used to, and keep this in mind, make an essential list, which contains only your necessary materials and belongings. Keeping only the crucial belongings with you will give you the advantage of taking care of them properly.
Avoid keeping unwanted items
If you have some items like furniture, chairs, sofa, or other old electronic appliances that are too large and are not in use. It would help if you donated them to someone or a charity organization. 
You have to find the organization's number and call there to get complete details to donate there. They will reach your house to pick up your items as soon as possible. So in this way, you will avoid unwanted stuff quickly, and your space will not be too crowded.
Think of your belongings' security 
When you shift your belongings, you have a lot of stuff that is difficult to move. You can rent a space or ask your known ones to use their garage for a few days to place your items or belongings. 
This might help you to do this hectic work efficiently and comfortably. It will also lower the chances of your belongings getting scratched or damaged. Along with this, your house will also look very spacious if you want to buy it.
Create a floor plan for the new home
If you are planning to join a condominium, before going there, you should check all the rooms as far as its layout should be adequately guessed. If you do this before going there, it will be easier to keep the goods and furniture in the right place. 
This will be very helpful for you to decide where all kinds of stuff go. Also, measure all your furniture's length and breadth correctly. 
Decide everything with a calm mind
As soon as you move into the room, the first thing you should do is tackle small items such as bathroom supplies. There will be many benefits of it. First, you become more able to keep your emotional stuff like your handmade materials and photos in the right place. Second, you'll have an easier time deciding things correctly. 
Because at this time you are very emotional and worried, you need a little time. So starting with the small things is the best choice for older adults.
You might like to read: Your Quick Guide To Long Term Care Insurance
Downsizing Tips: From A Professional Downsizer
Here we have included some of the valuable tips suggested by professionals that will help you downsize. 
Digitize your old pictures 
You can digitize your lovely photographs into a book, diary, or documents. It will help if you fit a whole library as well on a small hard drive. 
By digitizing you don't have to worry that your memories will get lost during the hubbub of downsizing. They will get a safer place and remain easily retrievable to you forever. So hire any specialist for digitizing them onto a tiny device today!
Transfer these items
The point to be noted here is that you should remove all those items from your room that are not connected with your sentimentality. But if there are some items or belongings attached to your heart or received as a gift, do not remove them. 
Oversized items are more challenging to donate, trash, or sell at the moment as they're huge, bulky enough to transfer. That's why you should figure out first what to do with them. So let's see what those items are-
Different socks and clothes that are old
Old towels, home appliances, sheets, gadgets
Mugs, cups, spoons, vases, models, showpieces, glasses, bags that you don't use now.
Old magazines or books 
Other bigger times occupy more places.
You might like to read: 6 Ways You Can Start Over at 60 with Nothing
Go for multifunctional furniture
Most seniors downsize to save more space. For them, multifunctional furniture is the ultimate choice for this purpose. That is why first of all you should replace your old furniture with that furniture which is foldable or occupies less space. 
For example- buy a Murphy bed, drop leaf tables, folding chairs, and tables. Modular furniture is best for older adults because it saves space and when you have friends and family visiting you can open it up so that everyone can use it.
Wrap Up
Almost as many older adults in the US who are 50 or 51 years old or above prefer downsizing but do not like doing it at all. If you are also thinking of downsizing, you must read all the crucial tips given by the professionals.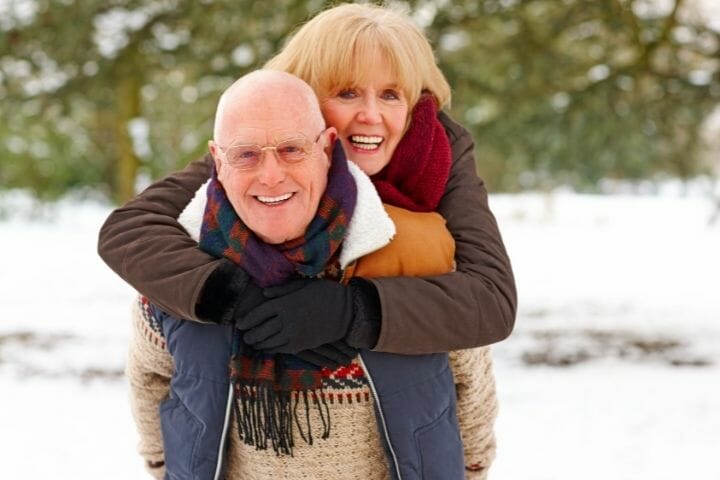 Understand the benefits of downsizing well. It will increase your positivity towards downsizing. Instead of being afraid, you should know all its aspects and then decide whether you have to do it or not.