Leaving the comfort and familiarity of the house and choosing a new living arrangement is often a difficult decision to make for both the family and for oneself.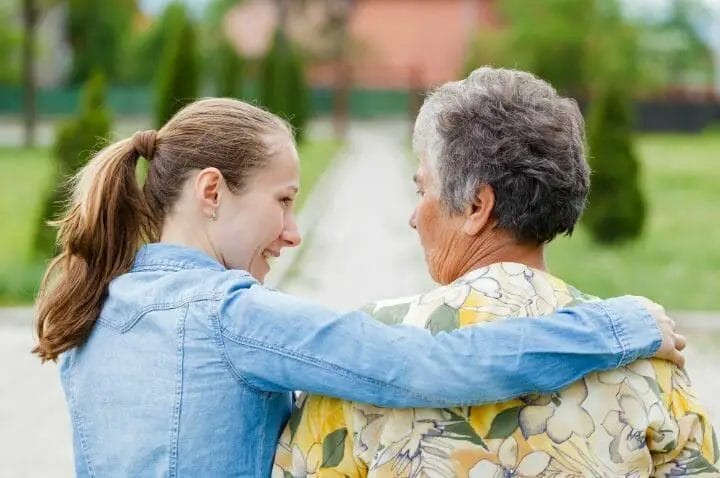 To add to the emotional roller coaster you are going through, you also need to ensure that the new senior living community is safe, dedicated to your care needs, and matches your preferences.
Not all retirement residences offer the same quality of senior care and services for seniors and there are many kinds of retirement living options that you can choose from.
Now, as you are presented with a myriad of options, spread across different locations, you might find yourself wondering "how do I find the right senior living arrangement?"
Moving to a senior housing facility, of course, involves a variety of details that need special attention. You may have scoured the internet for many details, and your friends and family have put in their two cents as well, but there are some other ideas that you may have not thought of while going through the best living option to spend your retirement years.
The good news is that Team Helpandwellness can help you with choosing the right senior living community.
Here are some guidelines to help you select the right retirement community
1. Understand the Different Types
:
Simply put, a continuing care retirement community (CCRC) is a 'small township' which offers to house elderly seniors.
They have all the arrangements in place to transition the elderly resident from their catered/ independent living to an assisted living facility, or a nursing home for medical or rehabilitative health care.
It usually is a long-term care relationship with a one-time entrance fee plus the monthly fee payment. You can also find some that are available on a rental basis.
:
An assisted living community is perfect for the senior resident who is for the larger part, able to walk and move on their own but needs help with activities like getting out of the shower, cooking, grocery shopping, etc.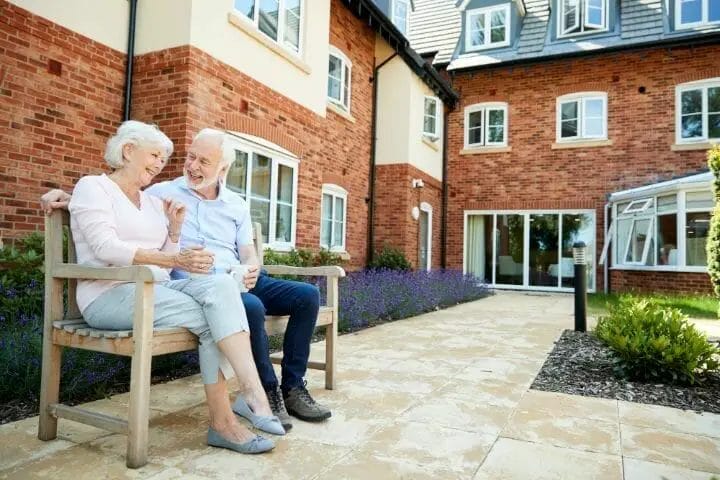 An assisted living community does not provide the skilled daily medical care of a nursing home.
There are also unique community models that combine residential care and a social community in a homelike and personalized setting.
2. Consult With A Family Advisor
This is a free service that many senior living community arrangements offer to seniors and their families. A Family Advisor is a trained expert in senior care and has the resources to delve in-depth into the pros and cons of the senior living communities in every area of the country.
One of the first things a Family Advisor will do is ask you some questions to determine the right level of care for your loved one, or yourself. They will ascertain whether you need memory care, skilled nursing facility, what kind of personal care services you need, and evaluate your long term care needs.
He/she will then present you with the most viable living option.
You might also like Is Home Health Care Cheaper Than Nursing Home?
3. Fix a Price Point
You most probably already know that the cost of a senior's retirement living options comes at different prices.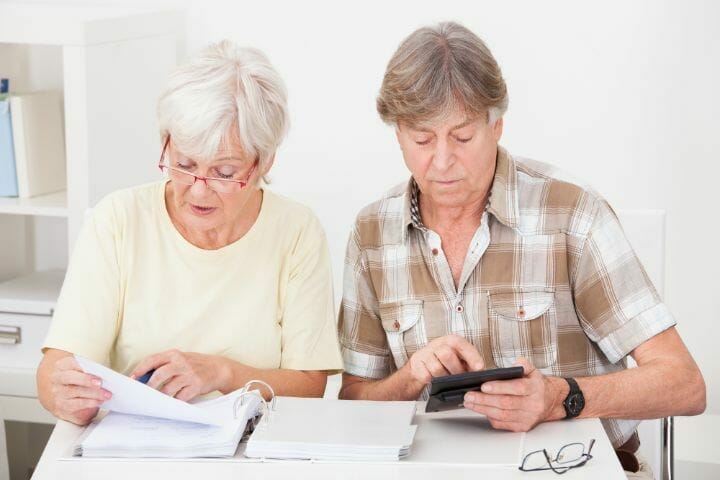 The prices range from affordable, to premium and it is up to you to take stock of your resources and plan what fits your budget. Again, here's where a Family Advisor can help you to explore all of the potential sources of money to pay for senior living. These include:
Family Contributions

Life insurance

Long-term

insurance

Local government programs

Other assets that can be sold or leveraged

Medicare and Medicaid

Pensions, annuities, and other retirement income

Real estate assets that can be sold or leveraged

Social security

Veterans Benefits
4. List Out the Potential Matches in Your Preferred Locations
By now, you have an idea of what kind of senior living community or independent living community you need and the kind of monetary resources you are left with.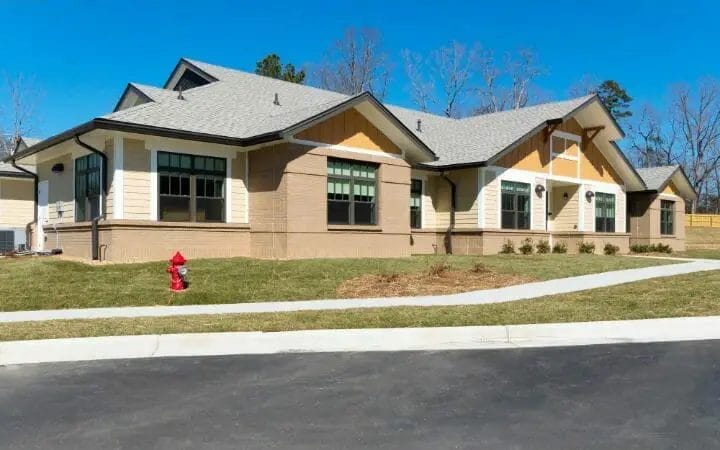 The next step is to build a list of communities that have the right care level and amenities at the preferred locations.
As with the above points, consulting a family advisor might be a good option as they can help build this list and then email it to you with pictures, features and amenities, consumer reviews, prices, and more so that you can take an informed decision.
5. Make an In-Person Visit to the Shortlisted Communities
There's no excuse for not visiting the shortlisted senior living community in person before you make your choice. This is because you are the one who is going to spend the rest of your time there and a family member or family counselor cannot make this decision for you.
Experience the environment first-hand; experience the atmosphere; enjoy the amenities, try the food, relax in the rooms and look around in the common areas. It is vital that you meet the staff, nursing care staff, as well as the residents.
Visualize yourself in the place and imagine spending your day there, doing the activities and chores that you normally do at a certain time.
Remember that this decision is no less than buying a home. You would consider the tiniest factors while buying a home and touring senior living communities is no different.
You might also like How Do I Apply for HUD Senior Housing?
6. Prepare a List of Questions To Ask After the Tour
Inspecting the long term care community in person should give you enough opportunities to get clarity on essential points. Prepare a list of questions in advance and cross off items one by one, off this list.
Use the following checklist to decide on the right senior living option.
Staff
What is the staff-to- ratio?

What kind of experience and training does your staff have?

Are the staff members qualified to administer medications?

How many staff members are on duty overnight and during the day?

What is the availability of a registered nurse, licensed vocational nurse, or certified nursing assistant?

Will the staff provide 24-hour assistance with Activities of Daily Living (ADLs) if needed? Activities of include dressing after a shower, mealtime help, mobility, grooming, bathing, toileting, shopping, and laundry, etc.
Spaces
Do residents have the option of a private or shared room?

Do they offer furnished rooms?

Is the place designed to accommodate wheelchairs and walkers?

Are residents allowed to personalize and decorate the apartments?

Does each room have a 24-hour emergency response system?

Are the bathrooms shared or does each apartment have one?

Is a kitchen with utensils provided?

Are pets allowed in the center?

Is the house cleaning charges included in the price?
Food
How many meals are provided per day?

Does the menu change daily?

Do they cater to a 's specific dietary needs and restrictions?

Are there set times for meals?

Can you store snacks in your apartment?

Can the staff prepare special dishes for specific holidays, birthdays, or other special occasions?
You might also like How to Find Low Income Senior Housing
Shared Space
Which areas are used commonly among residents?

Do you have any outdoor spaces?

Are pets allowed in shared spaces?

Are there any shared pets, like dogs, cats, birds, etc?
Does the have amenities like a barbershop or beauty parlor, fitness room, physical therapy services, pharmacy, etc.?

Are there shared media or TV room for residents?
Activities
What types of activities are available to residents?

Can residents can do their own gardening, arts and crafts, or other personal hobbies?

Is there a posted schedule of events?

Are residents actively engaged in deciding activities and events?

Are residents taken on regular outings or do volunteers visit the ?

Is live entertainment provided?
Do you perform or require an initial physical or health assessment prior to admission?

Does the management allow self-administration of medication?

Are hospice and physical therapy available within the ?
How will home health care visits from nurses, doctors, physical therapists, etc. be coordinated?

Do residents get transportation for doctor's appointments? If so, is the transportation wheelchair/disabled-friendly? What is the fee, if any?

Are incontinence supplies included in the price?
Costs and Finance
What are your billing, fund transfer, and payment policies?

Are all services included in the monthly fee? If not, what services are not covered and how much extra do they cost?

Are there any government, private, or corporate programs available to help cover the cost of services to the ?
You might also like 55 and Older Community Rules
7. Select the Best Option
When you have toured the shortlisted communities, it's time to decide.
We know it's a scary decision, but you don't want to wait till an emergency which will often force families to make the move quickly. When this happens, people often wind up in an environment they do not like.
Take action now to complete the seven steps we listed for your benefit and make the moving process easier and comfortable than you imagined.
Do let us know whether our suggestions helped you in the comments below!