It will take you a bit of time to settle in your wheelchair and get used to the controls. Also, spending significant time on your wheelchair requires some getting used to as well. You have done all that and won over your freedom and access to most places in your town.
But should you stop there? No, of course not! You should think about your next adventure overseas, as you have done more than enough to earn it. So we bring to you some of the best places in the world that you can spread your wings and travel to on a wheelchair.
Travelling with a Wheelchair
I have come across many solo wheelchair-bound travelers in major tourist destinations across the world and have marveled at their sublime spirit. Be it someone on a power wheelchair or a manual wheelchair (often with attendants and family members), I must say, their enthusiasm and joie de vivre is second to none.
Compared to a few years before, the world is a much better place now when you look through the lens of a wheelchair traveler. At least in the developed world, over the past few years, an increase in awareness and strict regulatory intervention has made most, if not all public spaces and city infrastructure accessible to the wheelchair bound traveler. However, even then, some places are better equipped to handle wheelchair travelling enthusiasts than others.
In this article, we will talk about some of the best places that you can visit globally – with first priority given to accessibility and convenience for wheelchair users (second being a combination of heritage, scenic beauty and adventure).
Make Yourself and Your Wheelchair Travel Ready
Before you go off on your adventure, you must make sure that you are doing some basic preparation. This will make sure that you make the most of your trip. If you have a good wheelchair for outdoor use, wonderful! If not, don't despair. You might need to make some adjustments but you should be able to manage.
Get your power wheelchair serviced
If you use a power wheelchair, it is extremely important that you get it professionally serviced just before the trip. This will reduce the likelihood of a breakdown on the trip that may throw your trip in complete disarray. After all, if you have an electric wheelchair, your motors should be battle ready for a busy fortnight.
Buy a good back up battery
Batteries define how far you can go on your wheelchair. On your trip you may be traveling some pretty long distances at a stretch. It is the best to take a good back up battery along. A backup battery can increase your range of travel without a charge by as much as 50 miles. For more details, read our article on best power wheelchair batteries.
Of course, if you are on a manual wheelchair, unless you are accompanied by an attendant, get ready for some heavy duty arm exercise.
You may also like How to Keep Elderly from Falling Out From a Wheelchair
Carry basic tools
Whether you are using an electric wheelchair or a manual wheelchair, it is advisable to carry a basic multi tool. A simple multi tool can provide you with immense convenience when you need it the If your electric wheelchair has inflatable tires, you should consider carrying an air pressure checker and if possible, a portable tire inflator. Check out some of the top-rated products from Amazon.

Wheelchair bags
For your on-the-run necessities, like a bottle of water, some fuel for your body (dry food) to get you through the day, a mobile phone charger and other miscellaneous necessities get a good wheelchair bag. Ideally one that can conveniently compartmentalize the different items. See some examples of top rated bags from Amazon below.

Other accessories depending on your trip
Finally, you should put in good thought about the weather of the place that you are visiting. If it is cold, do not forget to include seat and arm rest warmers and a cap. A pair of full-finger gloves with some padding, for propelling your wheelchair over long distances is a must. Read our review of the best gloves for wheelchair users to find out more.
While this is not an exhaustive list, it should certainly get you started thinking. Now that you are all ready, it is time to explore all the beautiful places that you can travel to on a wheelchair. It is not a surprise that some of the most famous destinations around the world are the most accessible and wheelchair-friendly.
You may also like How to Use an Electric Wheelchair Correctly?
Here are the Best Places to Travel in a Wheelchair
#1 Vienna, Austria
Vienna is one of the most picturesque European cities that you can think of visiting, irrespective of whether you are on a wheelchair or not. It has a rich history and plenty of historic and heritage sites and buildings. The center of Vienna is marked as a world heritage site by UNESCO. Although, sadly, its grand baroque buildings of medieval architecture are being threatened by newer constructions.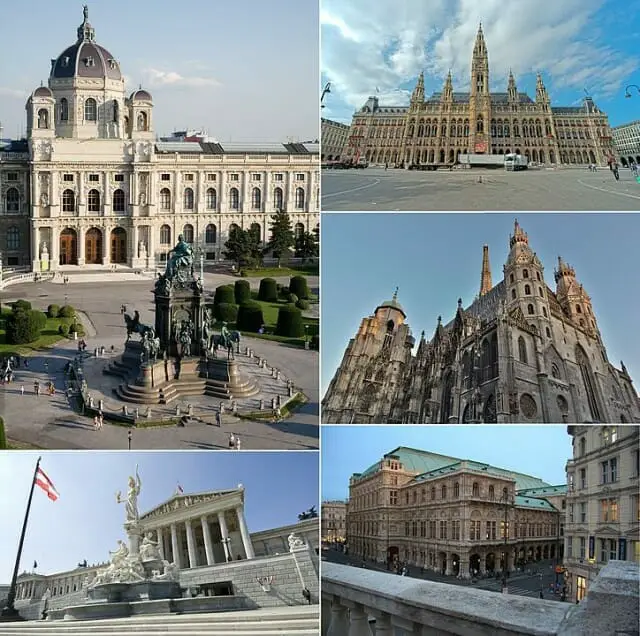 Despite being an old city, this world heritage site, is very accessible to wheelchair travelers. The city's museums and galleries are equipped with ramps and wide doorways. There are curb ramps at all places necessary for local travel.
The old town's cobblestone streets have mostly been replaced by smoother material to avoid an uncomfortable wheelchair ride. The train and metro stations have all got elevators for platform access for the disabled and wide doors for easy access even during peak hours.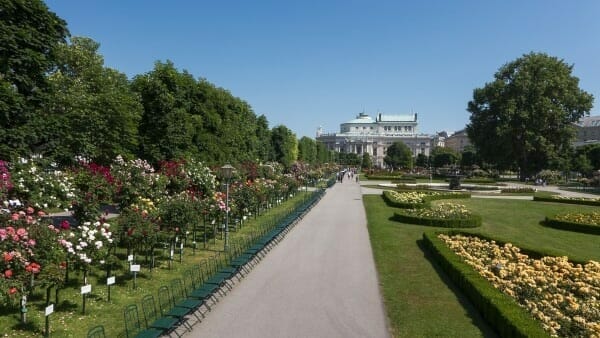 Apart from spending time in the city centre and soaking in the medieval scene, you should not miss the Belvedere Palace and its art collection, the Schonbrunn palace – known for it extremely intricate and beautiful interiors; the Vienna State Opera with museum and tours; the Hofburg palace; the neo Gothic city hall of Rathaus; Two beautiful gardens at Stadtpark and Volksgarten. You should spend at least 4-5 days in Vienna to do justice to the city's wealth of destinations.
You may also like Best Wheelchairs for Hajj
#2 Barcelona, Spain
This beach city in North East Spain is a travelers' delight and one is easily among the best places to visit in a wheelchair. A lot of thought has been put in to make the city barrier-free to wheelchair travelers and it is one of the most accessible travel hot spots.
Public transport, including buses and the subway, are equipped with special tethering wheelchair stations and grab bars at regular intervals. Lifts and elevators always complement staircases. Pavements are wheelchair friendly and the old town has been made cobblestone-free as much as possible for benefit of wheelchair users.
There are few museums and heritage sites that offer free or subsidized entry to wheelchair users. City beaches even offer assisted bathing services in the summer. The city beach which stretches for 4 miles has a wheelchair-accessible path along the coast which lets you ride along the shoreline, taking in the scenic views.
Do not miss the landmark Basilica de la Sagrada Familia: very well designed to be wheelchair friendly. Museums like the Montjuic, the Mercado De La Boqueria and the Picasso Museum are amazingly accessible. If you are an outdoor enthusiast, go for the Ciutadella Park. As a special challenge, try to make it to the Montserrat, a mountaintop monastery with breathtaking views.
You may also like How to Get a Wheelchair Up and Down Stairs
#3 Amsterdam, Netherlands
Known as the Venice of the North, Amsterdam is an exciting destination where public spaces have been designed thoughtfully to make them as accessible as possible. The city has innumerable canals, much like Venice, and all boat companies which provide short cruises around the city make the trips accessible to wheelchairs through ramps and bridges.
Most of the city's top rated destinations and attractions an be accessed by a wheelchair user. Most hotels follow regulations which closely mimic those stipulated by the ADA. While the streets and sidewalks are very accessible, the public transport system, especially some of the buses, call for a bit of improvement.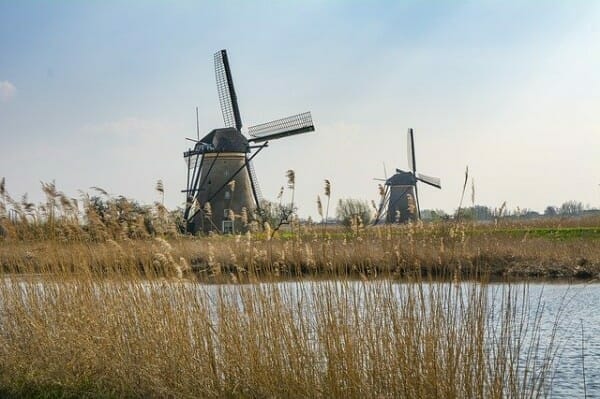 The top attractions that you should not miss in Amsterdam are: the Van Gogh museum, the Rijksmuseum and the Dam Square. If you are a beer lover, you may want to visit the Heineken Brewery for a tour of the museum and the Heineken experience. If you are the outdoor kind of person, you should not miss the Vondelpark and the Keizersgracht. Just outside of Amsterdam is the outdoor museum of Zaanse Schans where you can see the famous Dutch windmills.
#4 Puerto Rico
If the pristine beaches of Puerto Rico have been calling you for sometime now, now would be a good time to respond to the call. Puerto Rico is technically a part of US and the regulations of the Americans with Disabilities Act (ADA) hold there as well. It is a a great tropical paradise and a great place for travelers on a wheelchair. A majority of good hotels will be very wheelchair friendly.
The sidewalks have curb ramps for easy access and in general doorways are wide. Public staircases are always complemented by either a ramp (in case of short fight of stairs) or an elevator (in case of a full flight of stairs). You can also find well-paced assisted island tours which are private wheelchair accessible tours and can range anywhere between $400 to $800  depending on the comprehensiveness and food options.
Apart from spending quality time on some of the best beaches in the world, do not miss the Bacardi Distillery; as also the historic seaside fortress of San Cristobal for breathtaking views of the open sea. It is very accessible by wheelchair as majority of the normal access ways are actually stone ramps built in 1780s.
You may also like Best Luggage For Seniors
#5 Sydney, Australia
Sydney, like most Australian major cities, is spread  over a large area. You may be intimated by it first, but the city has worked a lot to be wheelchair friendly. All public infrastructure is wheelchair enabled and it is definitely among the best places to visit on a wheelchair..
Sydney's most famous attraction, the Sydney Opera House is completely barrier free with all theaters being equipped with special wheelchair accessible seating area and attendant seating. Do not miss the Bondi Beach and the Darling Harbor which are exceptionally barrier free destinations.
A wide choice of private assisted tours of the city are available for you to explore the city. Also take a shot at the Beach Ferry to enjoy the seas and the Sydney skyline. If you are the adventurous type, also try out the Scenic World cable car rides for some of the most beautiful views of the Blue Mountains. You will need 3 – 4 days to see all that needs your attention in the city.
#6 Las Vegas, US
Better known as 'Sin City' for its multitude of casinos, places of interest in Las Vegas adhere to the ADA guidelines. It is one of the most accessible cities around the world.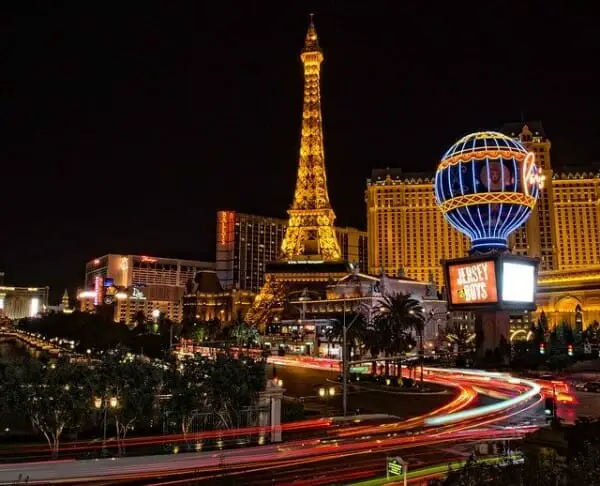 All major hotels are equipped with ramps and elevators, as well as wider doorways to accommodate the needs of wheelchair users. Monorails and public buses are equipped with ramps, specialized zones as wheelchair stations and hand railings for support. Specialized wheelchair taxis are available, which will enable you to get inside and out of the taxi without moving out of your wheelchair.
Some of the best casinos in town which you should not miss on the Las Vegas Strip are the Venetian, the Stratosphere Casino, the MGM Grand, the Luxor Hotel & Casino and the Mirage, all of which are super accessible to wheelchair bound enthusiasts.
You may also like Best Accessible Airlines for Disabled Passengers and Wheelchair Users
Best Cruises for Wheelchair Users
We will be remiss in our duty if our duty if we do not discuss the top cruises for wheelchair users here. So there you have some of the top picks, when it comes to cruises for wheelchair users.
#7 Symphony of the Seas, a cruise run by The Royal Caribbean Cruises
These are a group of Caribbean Cruises, majority of them starting from Miami, Florida. These are excellent options for those with mobility issues. It has many accessible cabins equipped with ramps and lifts. Bathrooms are completely barrier free with wheel in showers and low sinks and ramped bathroom thresholds. All doorways have been thoughtfully made extra wide. All entertainment and recreational facilities are accessible through wheelchair.
#8 West and East Caribbean Cruises run by Disney Cruise Line
These cruise vessels follow on-board strict adherence to the ADA standards and specialized lodging is available for the wheelchair user. This is a great cruise to be on with children as the central theme of Disney cruises are the Disney cartoon characters. One of the rare facilities that the cruise provides is sign language interpretation assistance for guests with impaired hearing, if contacted and requested in advance. The theaters have specialized conveniently accessed seating for the wheelchair users. All other recreational centers are also barrier free for easier access.
You may also like Best Way to Transport Elderly Long Distance
Conclusion
The list above is indicative and the perfect place for you to visit on your wheelchair will depend on your travelling interests. With this as your starting point, I invite you to explore more and find out for yourself which wheelchair-friendly tourist places you will like to visit. You will be pleasantly surprised by the choices available to you and I can bet you will build an even more special bond with your wheelchair on the trip. So go out there and make the world your own!
Images Courtesy:
By Eliza0027 – Transferred from en.wikipedia to Commons. All of the photos are currently uploaded on Wikipedia and are properly licensed.File:Vienna – View of Maria Theresien-Platz and the Kunsthistorisches Museum – 6297.jpg by Jorge RoyanFile:Vienna Rathaus (HDR) (8371699233).jpg by russavia, Vienna Rathaus (HDR)File:St. Stephens Cathedral (Stephansdom) (7815703256).jpg by russavia, St. Stephen's Cathedral (Stephansdom)File:Staatsoper 8940.jpg by Karl GruberFile:Parlamentsgebäude, Wien (14480340476).jpg by SPÖ Presse und Kommunikation, CC BY-SA 4.0, https://commons.wikimedia.org/w/index.php?curid=34563417
Darthvadrouw / CC BY-SA (https://creativecommons.org/licenses/by-sa/4.0)