Are you looking to make this summer exciting for your older loved ones? Here are 17 things seniors should do before the summer ends this year!
Summer is truly a season of joy and adventure for all people, regardless of their age. There are many enjoyable things for seniors to try this summer. Many hotspots are open around the States where you can enjoy your summer with your family or loved ones during summer. 
But before doing any activity, consider your safety first. Unfortunately, too much is not safe for anyone, and seniors are more likely to get a heat-related illness during summer. Thankfully, you can avoid the risk of heat-related disease by taking some precautions.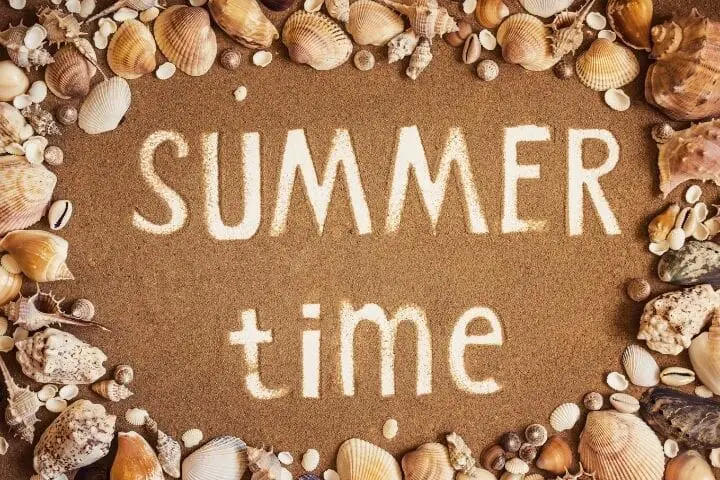 Follow these precautions, such as drinking plenty of water throughout the hot day to stay hydrated. Read our article on summer safety tips to keep summer adventures safe and fun for seniors. Wherever you go outside, keep your safety items in your reach and enjoy these things before the summer ends.  
Things To Do Before the Summer Ends
#1. Go for a walk 
Walking is an excellent idea for summer activities. Many older adults use their legs less and lose their fitness throughout their lives; it is crucial to get it back. 
This summer, find a trail, garden, or park and work on your legs by walking around. It will help improve your cardiovascular health. You can also go on foot for groceries shopping. 
Walking in the sun also enables you to gain Vitamin D. Vitamin D is very important for processing calcium in the body, which is an important aspect of bone health.
#2. Swim in a body of water
Summer may be hot for many people, and you should find some activities related to water. Water is amazing to keep you hydrated. Go outside and find some water bodies such as a lake, river, ocean, or something else. You can go for a boat ride, go fishing, or just lie on the beach.
Water aerobics is an excellent activity for seniors to try. It is a low-impact activity but has many benefits, such as improved cardiovascular strength and better balance.
#3. Go for a picnic
A picnic is a classic idea to relax in warm summer weather. Find a beautiful grassy spot for your picnic and put some food in your basket. Bring your family, loved ones, or friends along with you, enjoy the scenery, and have a meal together. Bring water bottles with you and avoid the anthills to ensure your safety. 
#4. Try new things 
Summer is a time for exploration; many people from a young age try new things during their summer vacation, but after some time, they stop exploring. Because of your busy past life, you have also stopped exploring new things.
However, now in your old age, you can restart exploring new things. You should try new activities such as road trips, water skiing or skydiving.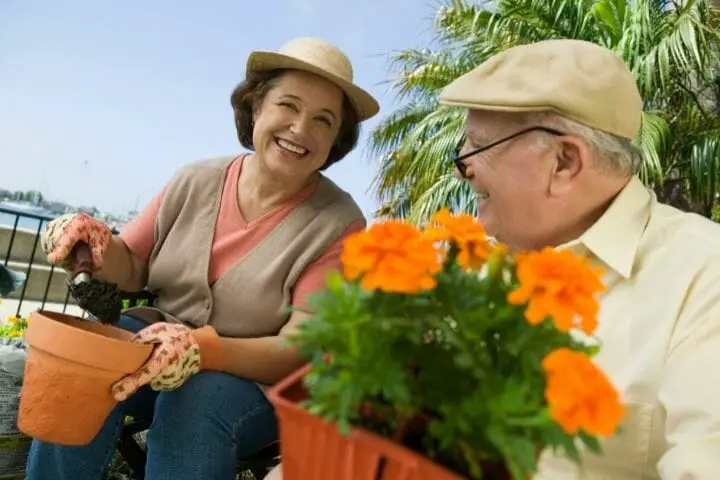 #5. Invest in gardening
If you want to do some satisfying and accomplishing activity during the summer, gardening is an option. You can plant a garden and grow pretty flowers, veggies, and delicious fruits in your garden. 
Growing a plant is fun and oddly calming for seniors. It can even help keep dementia and Alzheimer's at bay. You can also use beautiful flowers as indoor home decoration.
#6. Have a BBQ
Summer means a clear sky under which you can enjoy your day in the back of your house. You should bring a BBQ to your yard and invite your friends, family, and neighbors to chill. 
BBQ is delicious and will make your day fun, and allows a great way to bond with the people around you. 
#7. Watch the fireworks
There are some fireworks events during the summer season. In summer evenings, the weather may also be cooler for viewing fireworks. Make a plan to go with your loved one to see some fireworks. 
You can watch beautiful fireworks on our Independence Day. It can help you experience some breathtaking views from a good firework display.   
#8. Volunteer in community-based activities
Volunteering in places around your community is significant and beneficial. You can help other people and nature by volunteering as a lifeguard. 
Help the community to clean up trash out of their local parks. You can also participate in other activities to help keep the environment safe and clean throughout your summer.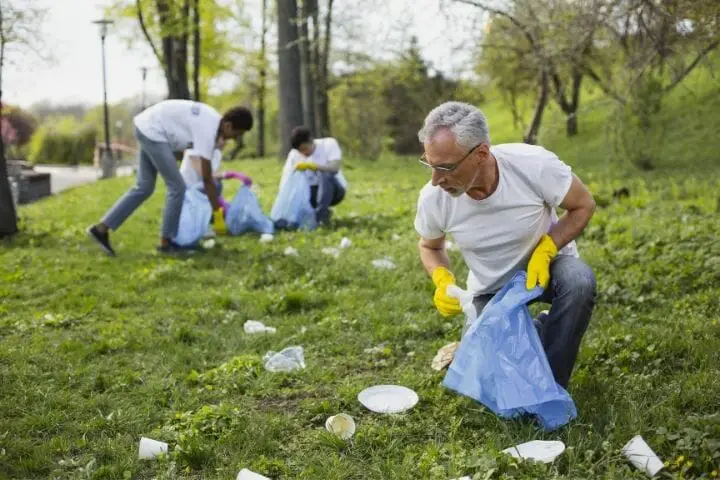 #9. Visit the zoo
Visiting the zoo is a fun activity that seniors can do before summer. You can learn about interesting animal facts and wildlife. Going with your kids or grandkids also makes your summer more memorable. 
Seeing animals in the zoo is not very expensive. Zoos also conserve many endangered wild animals, so seeing them will help provide animals with food and shelter. 
#10. Enjoy some summer sports.
Without summer sports, the summer will be incomplete. You can enjoy summer sports with your loved ones or family. You can play outdoor games in the summers such as tennis, badminton, horseshoes, and volleyball. It is a great way to connect with other people along with get some exercise.
#11. Try a new food 
If you have never tried any new dish or another cuisine, this is the best time for you to try new foods from different cuisines. Asian cuisine is vast and contains many varieties of delicious dishes. 
You can try sushi, raw oysters, and seafood that you have never heard of. There is more cuisine left for you to try. Try a new dish from Turkish, French, Italian, Indian, and more cooking. You should explore the world of culinary and food. 
#12. Attend an outdoor concert
Many people attend outdoor concerts each year in the United States. It is a trendy and perfect way to enjoy summer. Most of the artists travel during the summer. You should also try going to outdoor concerts, find the best venue and go with your loved ones or family. 
Outdoor shows are far better than indoor shows. There are lots of festivals available for people where they can enjoy different genres.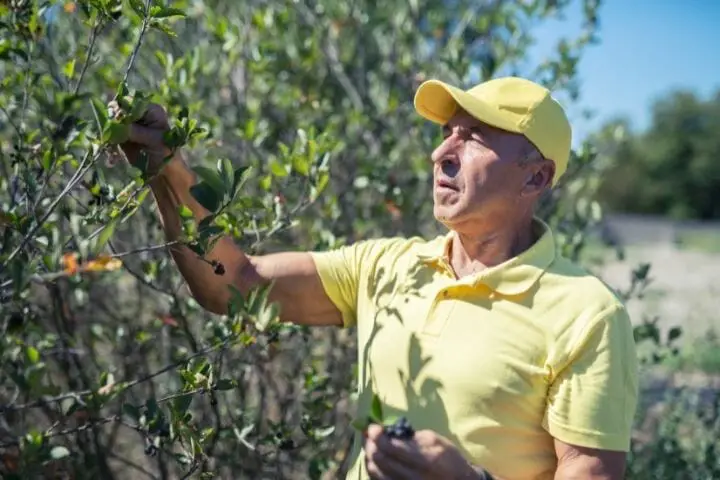 #13. Pick some fruit or wildflowers.
Many places in the U.S. where you can pick flowers and fruits are usually within your reach. Picking wildflowers can help you stay active. You should try to pick some flowers too, grab a basket and go to the woods or garden where wildflowers grow and pick them.
#14. Watch a sunset with a breathtaking view.
You may have seen the gorgeous sunset in most movies but watching it in real life feels really different. Watching the sunset in the summer evening will be epic and breathtaking if you watch from a great view. 
The most beautiful place where you should watch the sunset is usually above the ground. You have to climb a hill where you can see your whole town. If you live near a beach, you should go to the beach and find the best place where you can watch the sunset.  
#15. Try taking a nap in a hammock.
Taking a nap in a hammock is a very amusing experience. Seniors should also try this before the summer ends. To set up a hammock, you will require to find a good place where you can put it up. If you want to sleep comfortably under the cool breeze of summer, you should give it a shot.
#16. Go for a bonfire 
You can build a campfire in the backyard of your house. A bonfire is a place of lots of fun as you can talk to your friend and play bonfire games. 
Sitting in a warm bonfire also feels great as you can enjoy music around it by playing guitar and cooking bacon and marshmallows over the bonfire. Share your life experience or tell a horror story to the people around the bonfire.
#17. Go camping and hiking.
Going to a camp for hiking in the summer is old-traditional, but it is still exciting because there are many new things seniors can do during camping and hiking. 
Find a new place to camp to feel refreshed, spend time with your loved ones or family. Camping also helps people to plug out from civilization and help them bond with nature.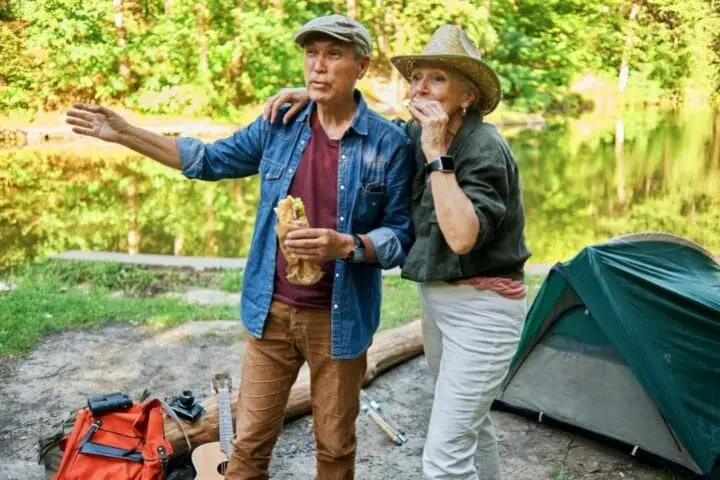 Senior Summer Reading List
There are so many pleasant and exciting activities that seniors can enjoy in their summer, but some seniors don't like to leave their house and participate in group activities. Instead of going outside, these seniors found fun activities in their homes, such as watching summer blockbuster movies or reading an exciting novel. 
Here's some excellent summer reading list for seniors, which you should give a try:
Appleseed by Matt Bell 
The Other Black Girl by Zakiya Dalila Harris
Klara And The Sun by Kazuo Ishiguro
Everything Is Fine by Vince Granata
Intimacies by Katie Kitamura
Of Women And Salt by Gabriela Garcia
Aftershocks by Nadia Owusu
Detransition, Baby by Torrey Peters
Crying in H Mart by Michelle Zauner
Animal by Lisa Taddeo
Dear Senthuran by Akwaeke Emezi
Sorrowland by Rivers Solomon
Girlhood by Melissa Febos
Nightbitch by Rachel Yoder
Women And Other Monsters by Jess
Liberty by Kaitlyn Greenidge
Seek You by Kridten Radtke
The Five Wounds by Kristin Valdez Quade
A Little Devil In America by Hanif Abdurraqib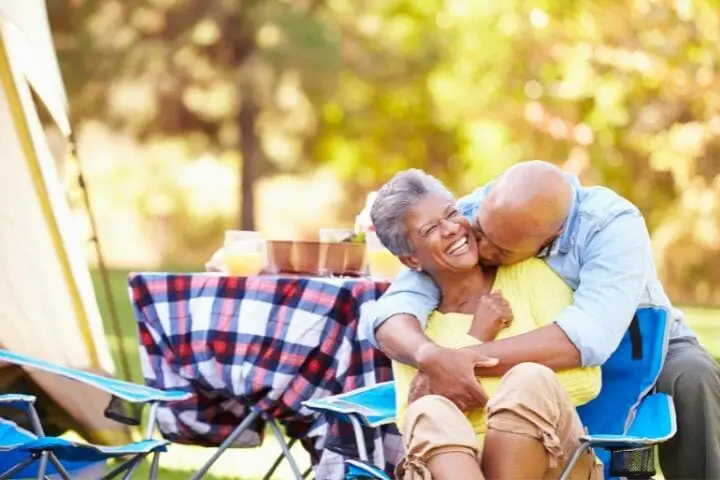 Wrap Up
Summer is just around the corner. Many people search for new ways to make their time more enjoyable and pleasant. Seniors are also no exception. There are so many fantastic things that older adults have to try and make their summer a little different. 
Choose your favorite item from the list and add it to your summer bucket list. You should also make your activities safe by following extra safety measures because summer heat can be harsh too.