As you age, your health and your ability to do tasks declines, and after a point, you need care. Let us look at how to choose the right care option for the elderly in this article.
The older adults in your home might be active and independent today, but age takes its toll, and a time comes when they cannot take care of their health, property, and themselves. They start depending on others to assist them in daily activities like bathing, eating, and dressing. 
Perhaps you and other family members will provide the needed assistance to the elderly member of the home. But it's difficult to do this for a long time because you may have a job to hold and a family to take care of.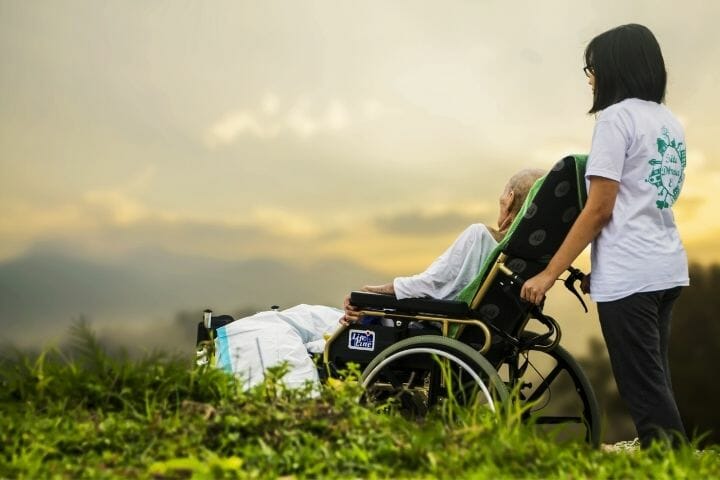 Besides, when your aged loved one's health deteriorates, it becomes impossible for you and other family members to provide appropriate care without any medical expertise. You need to search for professional help for your aged loved one in such cases.
Fortunately, you will find many care options for the elderly in the United States. But choosing the proper care option for your aged loved one is not that easy. You have to consider the needs of your loved one, the pros and cons of various care options, and then select the right one for the elderly member of your home.
This article guides you on how to choose the right care option for the elderly. Please read this article before making any choice about the future of your loved ones.
What Are The Different Care Options For Your Elderly?
#1. Independent Living Communities
The independent living communities, also known as independent retirement communities, are homes designed for older adults above 55 years. 
Many communities offer dining services, housekeeping, laundry, access to exercise equipment, and amenities like a pool, spa, and barber salon. However, an independent living community will neither provide health care nor assist in daily activities to senior people.
This facility is suitable for your aged loved one if they meet the following criteria
Do not require assistance in daily activities
Do not require 24/7 medical care
Love to socialize
Want more support and companionship
#2. Assisted Living Communities
The Assisted Living Communities allow seniors to live in apartments and other private rooms and receive assistance in daily activities like dressing, bathing, etc. Most communities have communal dining, transportation services, laundry, recreational programs, etc.
This facility is suitable for your aged loved one if they meet the following criteria.
Cooking meals becomes difficult
You cannot drive anymore
Need more personal care services
Do not have a severe medical condition that requires round the clock monitoring
Want more support as well as companionship.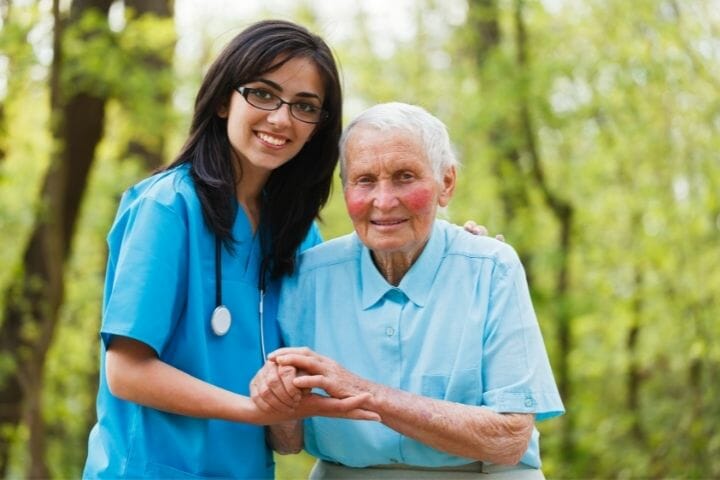 #3. Nursing Homes
Nursing homes provide the highest level of care outside of an actual hospital. It is different from other housing facilities because it gives your loved ones professional medical care. There are licensed physicians and nurses available within the premises.
This facility is suitable for your loved one if they meet the following criteria
Require 24-hour skilled assistance with things like feeding or moving out from bed and others
Require rehabilitation care for a short period which includes surgical or medical recovery
Find it hard to prepare meals.
#4. Memory Care
Memory care is specially designed for elders with cognitive issues or mental disorders. It allows residents to live in private or semi-private apartments. The environment has secured areas to prevent the residents from wandering here and there.
The facility is suitable for your loved one if they meet the below criteria
Suffers from Alzheimer's or some forms of Dementia
Have memory problems
Need engaging
#5. Respite Care
Respite care is a short-term stay program available within the assisted living community for a short period, like a few weeks or a few months.
This facility is suitable for your loved one if the family caregiver needs a temporary break due to a job or other reasons.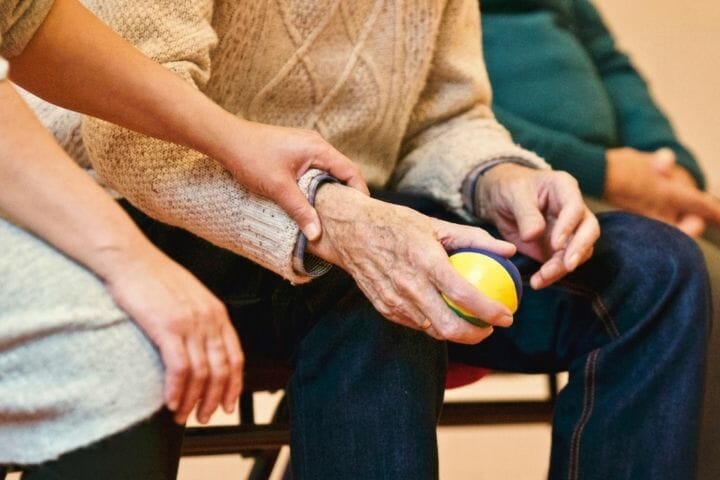 #6. Residential Care Homes
The care homes are usually private homes converted to provide elderly care. The residential care homes are an alternative to the assisted living community but with lower costs. However, most care homes provide meals and other necessities to older people.
This facility is suitable for your aged loved one if they
Want homely feeling and need assistance in daily activities
Want limited medical care
#7. In-Home Care Services
The in-home health care services allow seniors to stay at home and receive health care services. The services range from a personal assistant to help the older adult do daily activities to a nursing assistant to monitor the health condition. The senior also has to do some modifications at home to increase safety and security.
The home care services are suitable for your loved one if they
Give more importance to privacy and want to stay at home but need assistance in daily activities
Can afford a home care aide
Have a network of family and friends nearby
How To Get The Best Senior Care For Parents?
The first thing you need to determine is the type of care required by your elderly parents, i.e., whether they need assistance in daily activities like bathing, dressing, eating, or need help round the clock, or need special medical care.
Secondly, you have to determine the level of help you can provide to your parents. Sometimes your job can hinder assisting your old parents.
Thirdly, you also need to consider the monetary aspect of care: each of the care options has a certain yearly or regular fee associated with it, and you have to think of who is going to finance it and how the finances will be managed.
Lastly, you need to find a reliable caregiver who is licensed, knowledgeable, trustworthy, and has much experience in dealing with cases similar to your parents. Remember, while choosing a caregiver, you need to ensure that you work with a reputed, licensed, and insured home care agency.
But if your parents require 24 hours medical assistance or have a mental disorder, then it's best to search for different elderly home care services.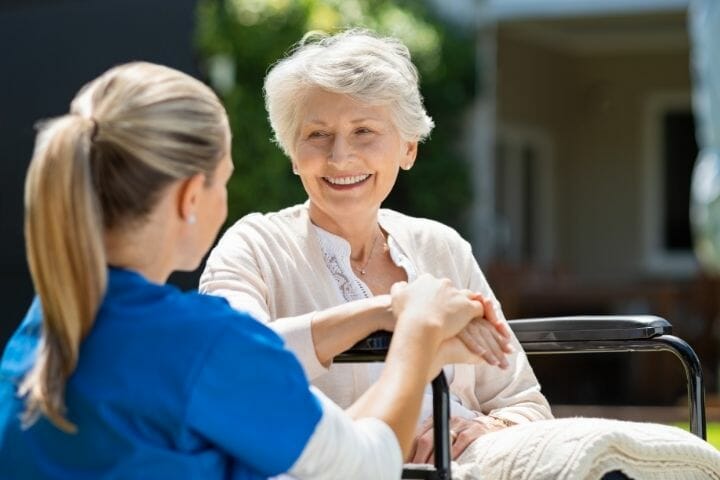 What Kind Of People Will do You Meet In Senior Living?
Senior living facilities are full of vibrant elderly people who are living the best years of their lives in the best way they know how to. You will meet a cross-section of people from all across the country, and there will be many personalities and types that you will come across.
For example, you may find people who are:
Very active: Want to remain as fit as possible to keep away diseases and live longer
Workers: Some people love working, even after retirement. You will find such people working out of consulting jobs or even in a full-time capacity.
Travelers: A lot of people love traveling and save up so that they can go around the world in their old age. 
Volunteers: Older people often want to feel that they are still contributing to society. You will find many people who are working as part of some charity or nonprofit, contributing their time and energy for the betterment of others.
The Scrooges: The stereotypes of seniors being stingy is not entirely false; you will find a few people who are always looking out for deals and making the maximum out of their senior status.
Assisted Living Wait Lists
When you realize that Assisted living facility will be the best for your elderly parents, you find locations that match your parents' wishes and needs. 
You start evaluating each community by doing a background check online, visiting multiple times, and asking staff and other workers various questions. Eventually, you find the perfect one for your parents but with a lengthy waiting list.
The long waiting lists in these facilities can be both frustrating and financially draining on you and your parents. I will list a few essential things you should know before putting your parent's name on the Assisted living facility list.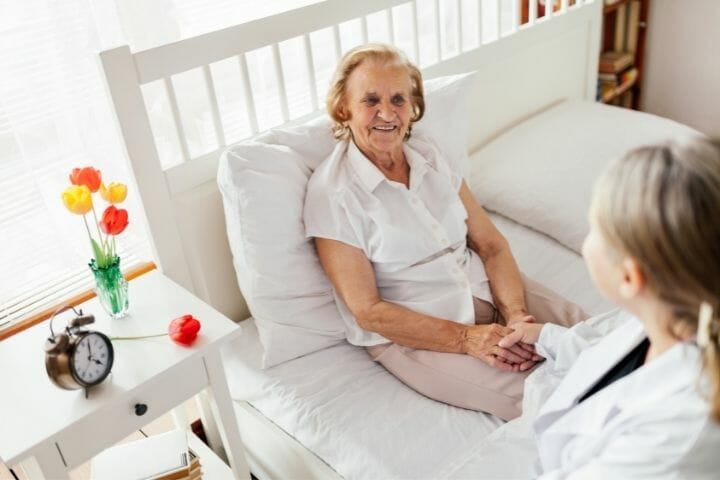 #1. Every Facility Differs In Rules
The waiting list policy differs in different Assisted living facilities. Someplace will say yes in 24 hours, while others take time.
#2. Have To pay Deposit
Many Assisted living facilities will require a deposit to add your parent's name to the waiting list. But you don't need to worry about the Deposit because they are refundable.
#3. Accept Or Reject A Room
When the space opens in an Assisted Living facility, the name on the top of the waiting list is prioritized. For instance, if your parents' names are on the top of the list, they can immediately take the room. But if they are not ready, their name will go to the bottom of the list. Well, your parents don't have to pay penalties for denying the room.
#4. Start Early
Some Assisted living facilities may attract your parents because of the amenities, reputation, and highly desirable facilities. So, there is no harm in putting your parents' names on the waiting list as early as possible.
#5. Internal Waiting List
If your parents cannot wait then, they should move to the first apartment available and put their names on the internal waiting list until the room they want is available.
Asian Senior Living Communities
The Asian senior living communities are communities that provide health care to older adults and have various amenities that are helpful for social and mental well-being. But the amenities and the food they serve to residents are based on Asian culture, and the people living there are of largely Asian descent. Aegis Gardens is one example. 
If you are searching for an elderly home care service with Asian culture, you should choose an Asian senior living community. The residents can enjoy the décor activities, architecture, food, and music of Asian culture.
There is an array of enriching activities, from meditation in the Zen garden to participating in Mahjong to having a cup of tea in private tea rooms. These places also have Taichi Studios, hair salons, and spas with massage and acupuncture. 
There are even walking paths and meditation rooms where your parents can relax their bodies and mind. They can walk on the walking paths to remain physically fit.
If I talk about food, then these places serve food to the residents based on Asian cuisine. Additionally, the staff gives more preference to the residents' health care. 
Choose Short Term Senior Respite Provider
The number of family caregivers is increasing year by year because of the increase in the population of elderly members. Most people become family caregivers because they don't want to spend additional money on the professional caregiver. Again, an elderly member of the house may or may not be comfortable with a professional caregiver.
Most caregivers forget their health while caring for the elderly members at their homes. They start cutting relations from the outside world, making them physically, mentally, and socially inactive. Some caregivers leave full-time jobs to take care of elderly members at home. So they become financially weak by caregiving the older adult at home.
Respite care is an option to reduce some of the symptoms of caregiver burnout. It provides temporary relief to primary caregivers. You can arrange respite care just for an afternoon or some days in a week. Older adults can get respite care at home, health care, or in the adult day center.
The goal of respite care is to give a short period of a break to the caregiver duties to focus on their health and personal responsibilities. Some caregivers take the help of respite to work outside or complete their tasks. However, respite care is quite beneficial when the caregiver falls ill and cannot perform his duties.
Costs Of Respite Care
The respite services are charged hourly or the number of days in a week. So, the cost of the respite varies. If I talk about informal respite care, i.e., care provided by any of your friends or any near and dear ones, you don't need to spend money on it. However, it is not always possible.
Remember, most care insurance plans will not cover respite care costs for your elderly parents. However, some programs will help you cover the costs of respite care. 
For instance, if I talk about Medicaid, it generally doesn't cover respite care. But there are many states with waiver programs that help cover respite care.
Similarly, Medicare covers respite care in certain circumstances, i.e., when your elderly parents stay in respite for five days in a hospital or nursing facility.
How Can You Choose a Respite Care Provider?
#1. Friends And Families
If your elderly parents do not have any serious medical condition and just need a watchful eye, then friends and family members can handle the respite care.
#2. Agency
You can find respite care providers from different agencies. The agency provides a provider who matches the needs and requirements of your elderly parents.
#3. Search Independently
You can search for a respite care provider independently. By this, you can save money that you might have given to the agency, but you have to handle other things like background checks of the provider and others.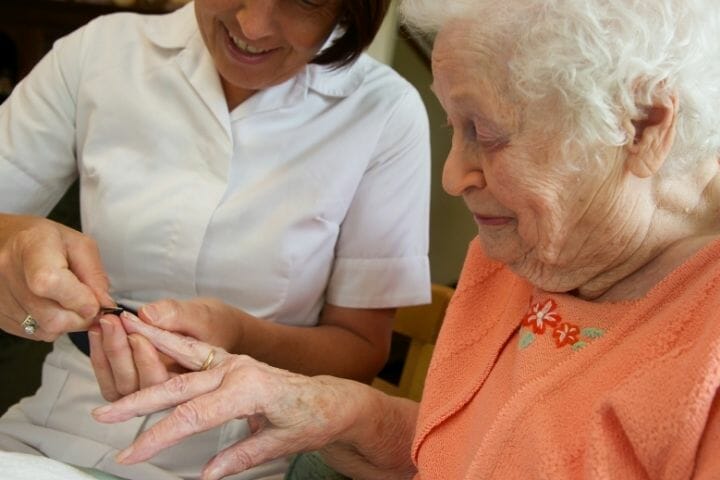 Structured Family Caregiving
The structured family caregiving is also known as Caregiver homes of Indiana. It is a new model of caregiving which provides financial and supportive services to family caregivers.
It supports only caregivers for older adults who want to stay in their home or in the caregiver's home rather than staying in any elderly home care like a nursing home and others.
Working Of Structured Family Caregiving
In structured family caregiving, the caregiver goes either to the house of older adults or the reverse, i.e., the older adults will move to the caregiver's home. The caregivers get compensation for providing all the necessary care to the older adults.
The caregiver and the care receiver can be related to each other. The caregiver can be the grandson or children of the older adults. But it is not mandatory. The caregiver of the older adult can be a friend, neighbor, or any trusted person of the older adult. The spouses of the older adult can also take part in this program and get compensation for their efforts.
The caregiver has to provide all the personal care needs of the older adults, which includes shopping, transportation, laundry, and assistance in doing daily activities like bathing, dressing, feeding, and others. 
The case manager and the registered nurse of the structured family caregiver often make regular visits to check whether things are going smoothly or not. The caregiver gets unskilled respite care for 15 days a year.
The older adults will receive more services like limited financial assistance for modifications of home and others from the Aged and Disabled Waiver.
Eligibility Requirements
The caregiver must be at least 18 years old and mentally and physically well to care for an older adult. Again the caregiver must have no problem in completing a criminal background check.
The care recipient should be a resident of Indiana and financially eligible for Aged And Disability Medicaid Waiver.
The care recipient has to live full time with the caregiver.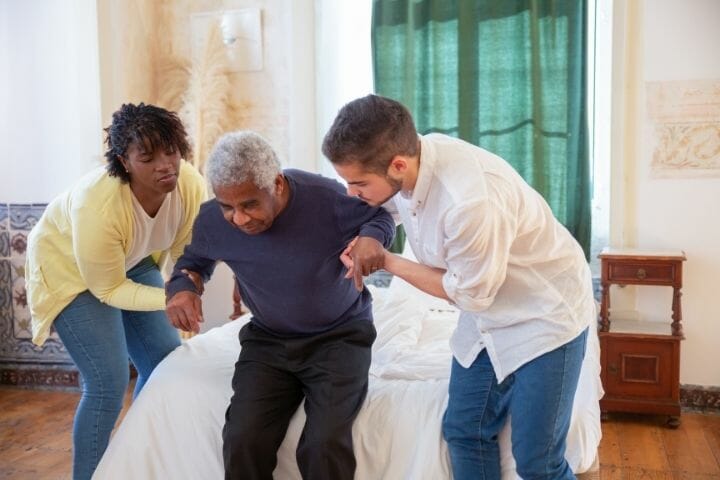 Getting Most From Senior Living Bus Tour
Making a move to an elderly home-like Assisted living community does not mean that you and your elderly parents will meet only within the premises. Some Assisted living communities provide day trips to elderly parents, and you can take part in this trip.
Below are a few day trip ideas for your elderly parents in Assisted living communities.
#1. Meal In A Restaurant
Lunch in a nearby restaurant is a great way to spend time with your elderly parents. But you need to plan before taking your parents to the restaurant. You need to check restaurants that are wheelchair or walker accessible and seating where your parents will be comfortable for one to two hours.
You should consider the dietary restrictions of your elderly parents before ordering any meal for them. If you are not familiar with their diet, then it's best to ask the staff of the Assisted living community about the kinds of meals which will be suitable for your parents.
#2.Museums
You can take your elderly parents to museums to have fun together. If your parents sometimes use a wheelchair, don't forget to bring it with you.
#3. Libraries
You can take your elderly parents to the library, and you can sit together for a few hours reading some books.
You can also have a regular outing with your old parents to the library. You can issue some books to your parents and return them within a few days.
#4. Local Bus Tours
You can take your elderly parents on a comfortable bus and have a nature tour or history tour in your city.
#5.Relaxing Activities
You can take your old parents to the matinee movies and have fun and relaxation together. You can grab some popcorn and sit at the back of the theater and enjoy the show. But before booking tickets, call the theater to ensure you can get an accessible seat if required.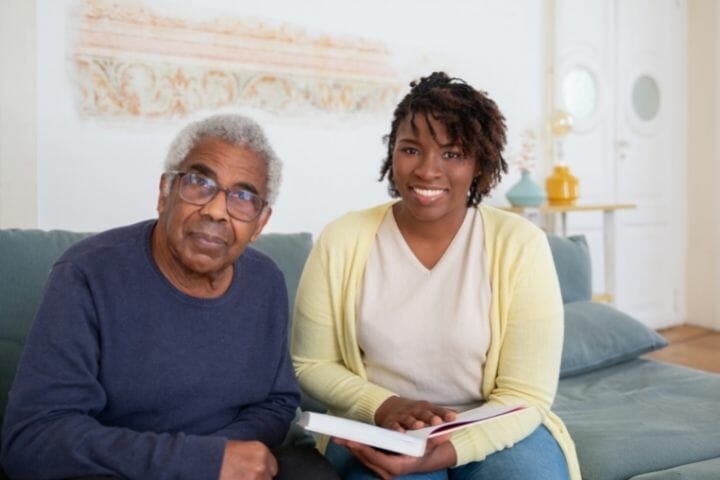 Holistic Senior Care
Medical science is progressing every day, which means there are great things for older adults for treatment. But as medical science is developing day by day, it's important to emphasize the patient's needs beyond medical care. 
The social, emotional, and mental state of an older adult is quite essential as that of the physical condition of the older adult.
Now the question comes how does an older adult meet such needs? Holistic senior care is an approach to heal the whole person, which means it takes other aspects of an older adult beyond physical, including feelings, emotions, and state of mind. 
The holistic treatments include traditional remedies such as Yoga, Meditation, Tai Chi, mindfulness techniques, and others that your elderly parents would receive from the doctor and find the root cause that causes the disease.
For instance, if your elderly parents suffer from migraine, holistic medical practitioners will give them medicines. However, he will try to find the root cause of the migraine because of poor diet, lack of sleep, and others. 
Then the medical practitioner will suggest some additional treatments to your elderly parents, like a new diet plan or suggest different ways to have a good night's sleep, or they will advise them to do meditation or massage to decrease stress. This holistic approach is now found in many Assisted Living Communities in the US.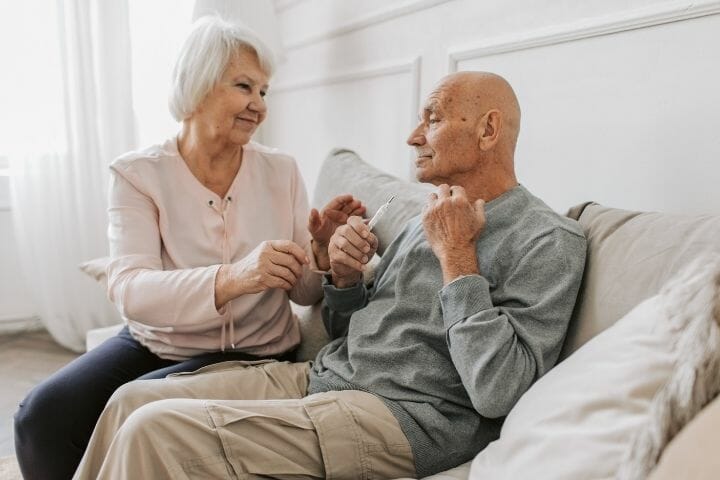 Radical Rest Homes Canada
One of the challenges most older adults face while moving to senior housing is money. Most private pension plans become underfunded because of the increased longevity of aged people.
The idea of radical rest homes is that the older adults look after each other apart from medical problems that require licensed physician and nurse care. 
Living in a shared house is relatively cheaper than staying in Assisted living communities or other elderly homes. A small cooperative model is enough for the older adults to manage their care and the building. 
Again, living with other senior residents will increase social interaction and help fight stress and loneliness.
How To Move Your Elderly Parent To Senior Living?
Moving your elderly parent to senior living is entirely emotional and stressful. Your parents may mourn for their independence and be scared to stay in a new environment. You may feel guilty about the decision and worried about how your old parents will adjust to senior living.
Well, step by step approach can make a move simpler. I will discuss a few ways to make the journey a smooth transition.
#1. Talk To Your Elderly Parents
You should have a conversation with your parents about moving to the Assisted Living community before an emergency comes. Planning allows you to think about different assisted living communities and select the one that suits your parent's needs and wants.
#2.Plan For The Moving Day
The moving day of your parents to Assisted living can be stressful and challenging. However, you can take the help of experts if you find the transition too difficult.
Try to give importance to the space of the Assisted Living community where your elderly parents are going to stay. You can ask for the facilities of bedding, towels, laundry, television, and others to the staff of the community.
The new space should feel like a home to your elderly parents. So you can hang some photographs in their room to create a homely atmosphere. If possible, try to arrange their belongings to find them easily.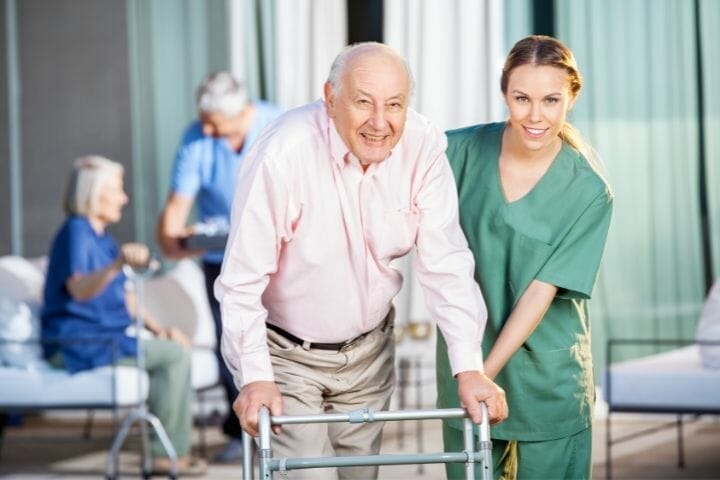 #3. Have Regular Visits
Try to have regular visits to see your elderly parents. Frequent visits will decrease the stress level of your parents.
#4. Give Some Time
The experts usually say that an older adult takes almost 4-6 months to adjust to an Assisted living community. Well, that is just an average. Your elderly parents may adapt to new surroundings within less than four months.
Wrap Up
Transitioning to an elderly home is quite challenging. It may be hard for both parties. The above approach may help you move the elderly to the elderly home. But before moving, you need to search for a good elderly home that fits the needs and wants of your elderly parents. 
Try to visit all the nearby elderly homes as possible and stay for at least one to two hours. You can enquire about various facilities available in their community. You can focus on the common areas of the elderly home, i.e., whether there is adequate lighting or not and others.
I hope this article has given you helpful information and please don't forget to share the article with someone searching for the particular information. You can ask us further questions about elderly homes in the comments section, and we will try to answer them promptly.
If you liked the article, do make it a point to share it with others who might be looking for similar information on the internet.