Knee replacement is a painful procedure that requires a lot of pre and post-operative care. The caregiver's guide to knee replacement will arm you with what you need to know to help the patient.
As a caregiver, those under your care count on your abilities and knowledge to provide them with the best care for knee replacement. You must be ready to give the patient moral, emotional as well as physical support. 
You must also be prepared to encourage and motivate the patient to recover quickly and get back to their full strength. This article will cover all the essentials, from preparing the patient for the replacement surgery to detailed aftercare instructions for the patients.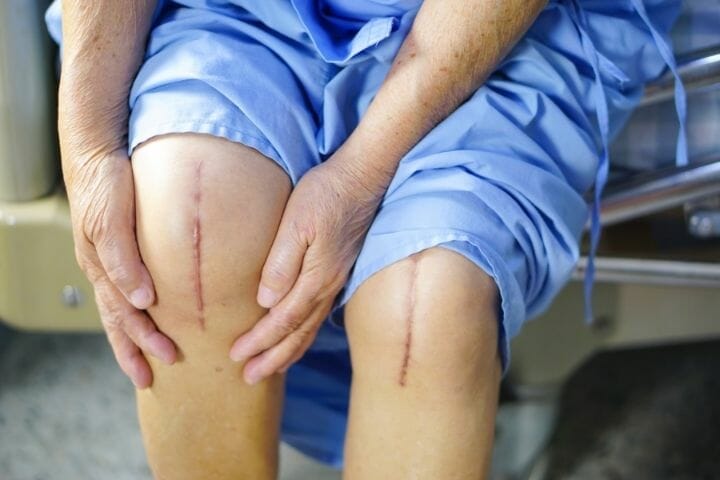 Preparing The Home For A Knee Replacement Patient
There are some essential tips that you must follow to make the patient's home a safe place for them after they have had knee replacement surgery. 
Remove all the rugs and carpets lying on the floor along with other random objects from the floor. These objects might make you fall and lose your balance while walking with a knee brace. 
Remember to keep necessary items such as water, medicine, food, remote control, and so on near the patient's resting place. So that they don't have to get up frequently and they can get sufficient rest. 
Adjust the furniture set in their home if they have narrow pathways. Make the paths broader so that the patient can walk freely without any obstructions. 
You can try to cook for them so that they don't have to work unnecessarily. If they want to cook for themselves, you can assist them by helping them with lifting and placing utensils. 
Another handy tip is to purchase and use extension cords and wires to connect all your electrical appliances without getting up. 
It is also essential that your home has proper lighting everywhere so that the patient does not trip and fall while walking.
It is your responsibility to net let the patients lift any heavy objects after some time of having surgery. For about the first three months, they should altogether avoid lifting any heavy object. Then after the recommendation of the surgeon, they can start lifting stuff again. 
You can also keep the bedding of the patient untucked so that they can get in and out of bed very easily without putting much pressure on their knee. 
You may also like How Long to Wear Compression Stockings After Knee Replacement Surgery?
How To Move The Patient Into A Home Environment After A Knee Replacement?
Helping them walk
After a knee replacement, the most difficult thing for the patient to do is to walk. You need to help the patients do their daily tasks. Your first priority should be to not let the person walk at all, instead, you should make arrangements so that most of their daily tasks are taken care of without them getting up. 
When the patient starts to regain their strength, you can encourage them to start walking on their own, using mobility aids (more about this in the next section). You should move them very slowly and with support at first and then more steadily later.
Dressing the wound
You will need to firstly identify the best position for you and the patient to do the dressing of the surgical wound. If they cannot stand yet, it is ideal to get them dressed while still sitting or lying down. If the patient can stand, then provide them something to hold onto. You can use a supportive shoe so that the patient can stand on it. 
First, dress one leg that has been operated on, then you can dress the other leg. If the weather permits the patient to wear clothes so that they don't have to cover their operated leg, your patient should ideally try to keep the dressing exposed. Otherwise, try to get them to wear loose clothes so that they do not put any pressure on the wound.
Helping them take a bath
One unavoidable activity is of course going to the bathroom and taking a shower. Bathing is a task that is difficult to accomplish after you have had knee replacement surgery. This surgery is a major operation due to which your body will take ample time to heal and recover. 
During this period, as a caregiver, you will have to help the patient bathe. You will have to take them to the shower, and also assist by standing next to them. There are many kinds of shower chairs available on which the patient can sit down to take their baths.
Eliminating potential complications in the wound
You need to monitor the patient's symptoms once they are back home. If they feel stiffness or pain in the joints. If there is swelling on the joints, then you must allow the patient to rest completely. 
Preventing infection is essential, so you need to always wash your hands before touching the limbs. 
You should avoid soaking the wound for getting the incision wet after surgery
To prevent the wound from getting infected, inspecting the damage daily for redness or warmth is essential. 
You may also like Best Age for Knee Replacement Surgery
Medications After Surgery
Post knee replacement, it is very important to take pain medication otherwise recovery from a knee replacement surgery is very difficult. Doctors generally prescribe the following for pain management: peripheral nerve blocks, acetaminophen, gabapentin/pregabalin, NSAIDs, opioids, COX-2 inhibitors, ketamine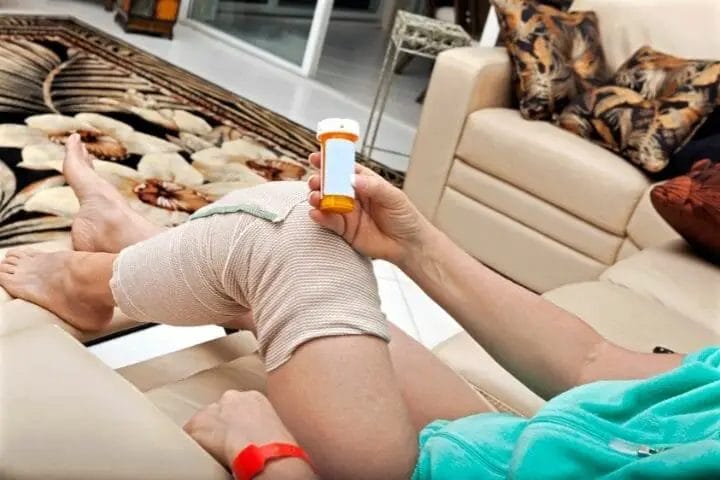 The patient might be on a high medication dosage before the surgery for cholesterol, high blood pressure, diabetes, etc. In this case, you will have to discuss the potential conflicts between medicines with the doctor so that they can prescribe the right medicines to the patient
Sometimes, your patient might not find the pain medicines to be effective. In this case, you will need to change the medication while the patient is still in the hospital. 
There should be no medication complications after the patient is discharged from the hospital and taken to their home, as it will be challenging to monitor their condition and health at that time. 
Once the doctor suggests that you start the patient's earlier medications as they were, you stick to the plan. Taking care of the timing and the dosage of the medicines, maintaining a record of the timing and the dosage is very helpful to assess at later stages. 
Patients With Diabetes
If your patient has diabetes and is getting knee replacement surgery, then remember not to let them take their diabetes medication on the day of the surgery. 
It would help if you did not let them take any oral medicine for diabetes. On the other hand, if they take insulin, you will need to adjust the dose on the day of the surgery. 
It is ideal to contact the patient's diabetes doctor to consult how their insulin dose should be adjusted. In the case where your patient uses an insulin pump, you will need to consult with the doctor and the surgeon on how the pump settings are adjusted. 
You may also like Best Knee Scooter for Foot Surgery
Eating & Sleeping Precautions Post Knee Replacement
Liquid Diet
The patient is likely to lose their appetite after undergoing major surgery such as this knee replacement surgery. At this time, you must keep feeding them fluids so that they don't get dehydrated. Keep them on a liquid diet until their desire to eat solid food returns.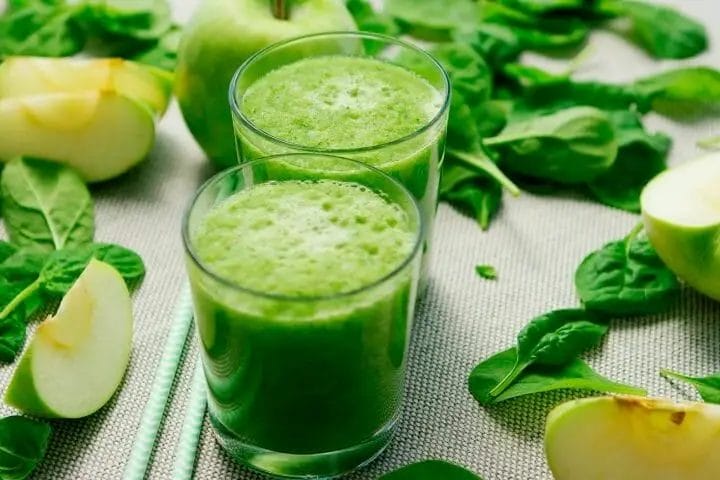 Maintaining regular sleep
Patients after having knee surgery will have difficulties while sleeping because of the pain and the discomfort. If the patient sleeps too much, then it is not considered healthy, so you would have to be careful of this as well. 
For the first month, the patient will also experience extreme fatigue levels, so it is essential that they rest entirely during this phase to recover properly. 
Painkillers and narcotics can also cause you to suffer from constipation then you will also need to know the methods of curing constipation. 
You may also like Does‌ Knee‌ Replacement‌ Qualify‌ For‌ Disability
Knee Braces And How To Use Them
How does a knee brace support the knee after a replacement surgery?
Knee braces are designed to protect and support your knees after knee replacement surgery. A knee brace will support the knee, helping to enhance the range of motion. You should opt for a knee brace after knee replacement surgery if you have cartilage or ligament damage. 
Knee braces have special joint splints that will guide your knee towards the right direction when moving. These splints give your knees lateral movement support while keeping the base stable and centered. Knee braces are usually made with stretchable knit fabric that will conform to the shape of your knee. 
How to put on a knee brace? 
Watch the video below to see how to put on a knee brace
How to use a knee brace?
The best way to use a knee brace is to walk lightly once you have it on. You don't want to exert excess pressure too early on your knee after knee replacement surgery. 
Try to walk so that you do not twist your knee in any direction. You can even start exercising in a very light manner with a knee brace.
Here are some exercises that your patient can take up:
You may also like Knee Replacement Cost in India – Options for Foreigners
Using Mobility Aids After Knee Replacement & How To Use Them
Encourage the patient to always remain at the center of the frame of the rollator walker. They will find this to be pretty difficult initially, but they will build a habit after some time. 
While moving, the distance between their steps should be equal, and neither too far nor too close as this would massively increase their chances of losing their balance and falling. Stand slightly behind the person so that in case they fall, you can hold them. 
Watch the video below on precautions to take while measuring a rollator or a walker:
How To Help Patients Using A Walking Cane
A cane is a piece of crucial supportive equipment for people who suffer from knee issues or have had knee surgery. Patients should go for a cane when their operated leg is slightly weak or painful. A walking cane will help them balance and stability for the time when you are not around them.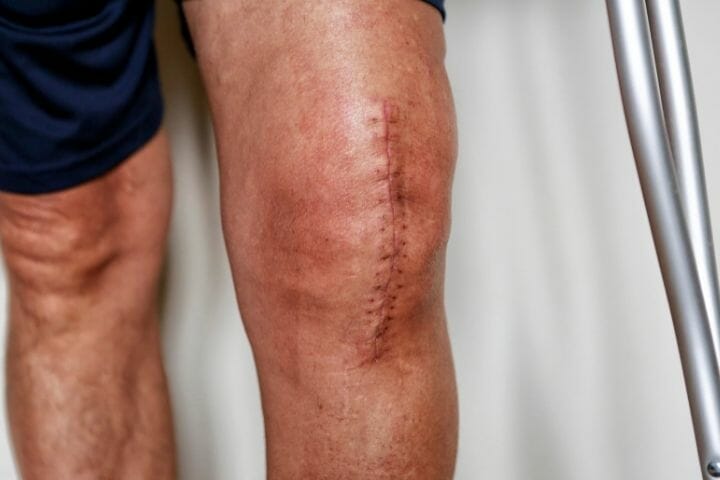 Proper Method Of Lifting A Patient With A Knee Replacement
As their caregiver, you will be assisting the patient with their mobility. You will be required to lift them up especially for moving them from the bed to the floor. Proper body posture for lifting is very important. If you have an improper posture, then lifting can lead to back injuries or issues. 
The base of your body should be upright and broad so that you can efficiently distribute the weight while lifting. 
Don't move and twist your spine while lifting the objects, and you should move your feet instead of your back and spine. 
You must bend your knees and hips while keeping your back completely straight. Keep your back straight throughout the time you are carrying the stuff. 
You may also like Bike Riding After Knee Replacement – Tips and Precautions
Wrap Up
Recovery after knee replacement might take time and can be painful. But with proper care and support, the chance to recover fast increases. 
We hope you will do your best to help your patient or your loved ones recover fast after the surgery. We wish you luck and shall pray to the almighty for a speedy recovery of your patient.