Do you know that diabetes is one of the leading causes of death globally? Around 422 million people have diabetes all across the world, largely belonging to lower and middle-income group countries. One out of four people doesn't even know they have diabetes. 
The rate of diabetes is growing at an alarming rate, and it is estimated that diabetes will double, reaching 44.1 million people worldwide.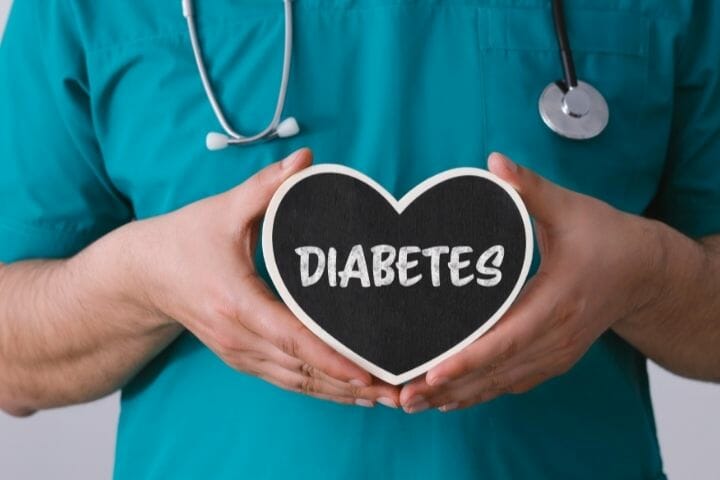 People living with diabetes find it difficult to get an affordable treatment that includes insulin and medications. Around 1.5 million people die from diabetes every year.
In this article, we will explore some latest statistical data about people with diabetes.
Key Facts: World
The number of people in the world who have diabetes has increased from 109 mn in 1980 to 422 mn in 2014. The rate is rapidly increasing in the low-and-middle-income countries than the upper income ones[1].
The leading cause of kidney failure, blindness, heart attacks, and stroke was diabetes[1].
Between 2000 to 2016, the premature mortality rate has increased to around 5%[1].
In 2019, diabetes was the ninth most significant cause of death, leading to 1.5mn deaths[1].
Following a healthy diet pattern, doing regular exercise, and avoiding tobacco can help delay type 2 diabetes among people[1].
What is Diabetes?
Diabetes is a chronic disease that occurs due to increased blood sugar levels leading to heart, blood, and kidney damage. When a person's body cannot produce enough insulin, it leads to type 2 diabetes. There has been an increase in the rate of type 2 diabetes among people across all income groups. 
In 2014, 8.5% of people above 18 years had diabetes. In 2019, around 48% of people who died due to diabetes were less than 70 years old[1].
From 2000 to 2016, the premature mortality rate due to diabetes increased to 5%[1]. 
In upper-middle-class countries, the premature mortality rate was lower from 2000 to 2010, but it gradually increased from 2010 to 2016[1]. 
In lower-middle-class countries, the mortality rate due to diabetes increased in both periods[1].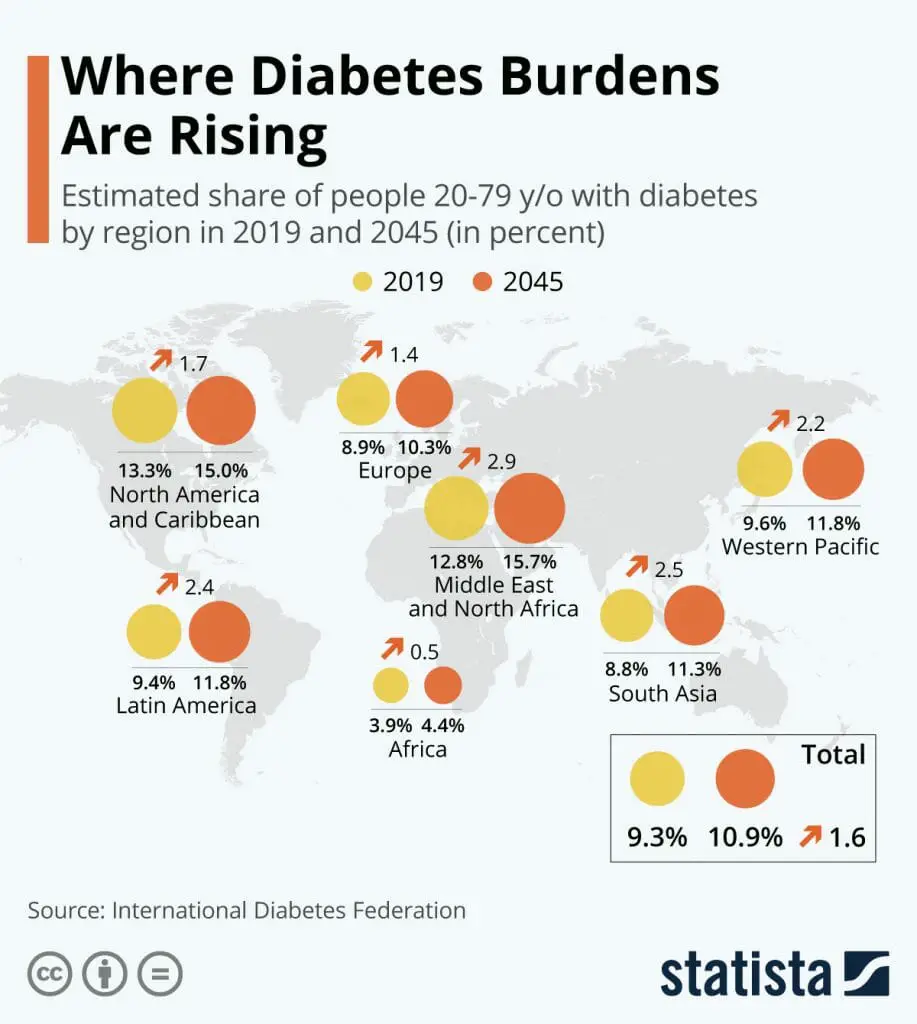 Types Of Diabetes
There are different types of diabetes.
Prediabetes
Usually, people with type 2 diabetes always have prediabetes, which means their sugar levels are always higher than the normal level but not high enough to have diabetes.
Around 84.1 Mn Americans have prediabetes, which means one out of three adults has prediabetes, 84% of whom are not even diagnosed[7].
Type 1 Diabetes
In type 1 diabetes, the pancreas does not produce insulin. Around 1.6 Mn people have type 1 diabetes. This disorder can occur at any age and has no way for prevention. 
Nearly 18000 youths were diagnosed with this disorder in 2011 and 2012, and approximately 5% of adults were diagnosed with type 1 diabetes[7].
Type 2 Diabetes
Type 2 diabetes occurs when the body cannot produce enough insulin or use it effectively. This is the most common type of diabetes. Around 90 to 95% of diabetic cases are diagnosed as type 2. In 2011 and 2012, more than 5000 adults were diagnosed with this disease[7].
In 2015, around 1.5 Mn people above 18 years of age were diagnosed with diabetes[7].
The significant risk factors related to type 2 diabetes are being overweight, not physically active, or having a family history. 1.4 million people above the age of 18 had type 2 diabetes in 2019.
What Can You Do To Prevent This?
Losing weight. People who lose as low as 5% of their body weight can prevent the risk of developing diabetes.
Following a healthy diet. You can consult your nutritionist for guidance.
Exercise. People who are physically active and exercise regularly can reduce the risk of diabetes to half.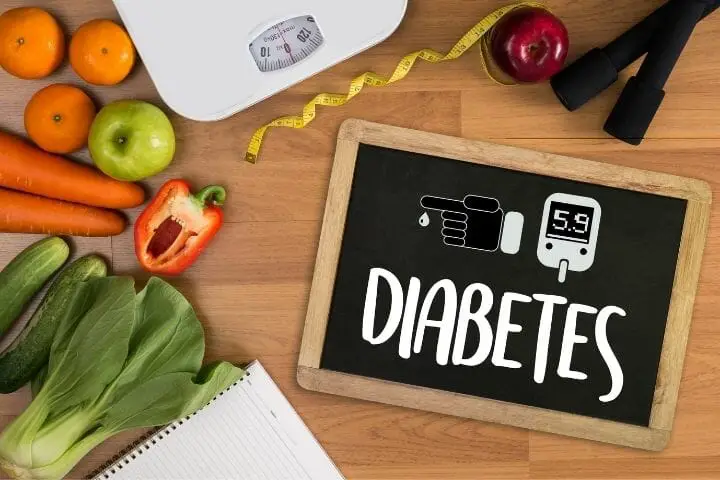 This usually develops in women during their pregnancy. 
As per CDC, around 2 to 10% of pregnancies in the US are due to gestational diabetes each year[8].
People who have gestational diabetes are at a higher risk of developing type 2 diabetes within ten years.
How Many People Have Diabetes in America?
In the US, 34.2 million people are diagnosed with diabetes, which is 10.2% of the total population[3].
In 2018, Around 7.3 Mn people had diabetes but had not been diagnosed. Diabetes affects all ethnic, economic, and social backgrounds[3].
Around 5.2% of diagnosed cases are of type 1 diabetes and affect approx. 1.6 mn population[3].
Diabetes in Young Adults
The new cases have fallen from 2008 to 2019[5].
The number of diabetes cases was higher in American and Alaska Natives.
90% of the population was overweight, 34% were not physically active, and 14% were smokers[5].
Around 39% of people suffer from chronic kidney disease. 33% had mild to severe chronic disease and were not aware of the issue[5].
The number of young adults with prediabetes and not aware of the disease has tripled from 2005 to 2020. But most people continue to be unaware of the problem[5].
Cases Of Diabetes In Adults And Children
Children and young adults suffering from diabetes type 1 and type 2 are at greater risk of developing any vascular complications that are usually seen in older adults.
Around 1.5 Mn cases were diagnosed with diabetes in the US in 2018. Most of them were aged 18 years and above, including 210000 children and young adults aged above 20 years.[3]
In 2015, the number of diagnosed new diabetes cases among people included 18,291 children and young adults above age 20.[3]
Around 5758 young adults and children between the ages of 10 to 19 were diagnosed with type 2 diabetes.[3]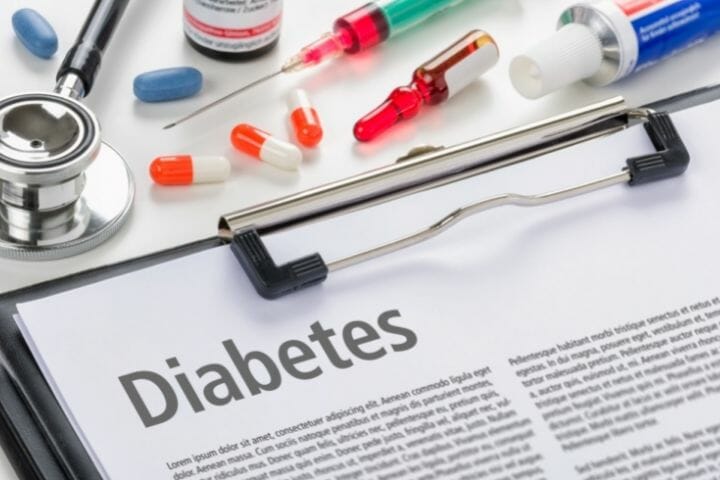 Where Are Diabetes Cases Increasing?
Let us look at an estimated percent of people aged 20 to 79 years with diabetes by region in 2019 and 2014.
In North America and the Caribbean, diabetes cases will increase from 13% in 2019 to 15% in 2045[6].
In Europe, the estimated number of cases will increase from 8.9% to 10.3% by 2045.[6]
In the Middle East and North Africa, diabetic cases will increase from 12.8% to 15.7% by 2045[6].
In Western Pacific, it is estimated that the diabetes case will rise from 9.6% to 11.8% by 2045[6].
In Latin America, it is estimated that the number of diabetes cases will increase from 9.4% to 11.8 by 2045[6].
The cases will increase from 3.9% to 4.4% in Africa by 2045[6].
In South Asia, it is estimated that the number of diabetes cases will rise from 8.8% to 11.3%[6].
Number Of People With Diabetes By Race
Asian Americans – 9.2%[4]
Non-Hispanic Whites – 7.5%[4]
Hispanics – 12.5%[4]
American Indians – 14.7%[4]
Non-Hispanic Blacks- 11.7%[4]
Diabetes Complication Incidents
Diabetes impacts various body parts and leads to severe kidney, heart, blindness, stroke, and lower-limb amputation complications. 
Hospitalizations
In 2016, around 7.8 Mn people ages years or older who got discharged from the hospital were diabetic[3].
Around 1.7 Mn people discharged from the hospital suffered from cardiovascular diseases. This included 438,000 for ischemic heart disease and 313,000 suffered from a stroke[3].
Around 130,000 people discharged had a lower-extremity amputation[3].
20,9000 people were discharged for hyperglycemic issues[3].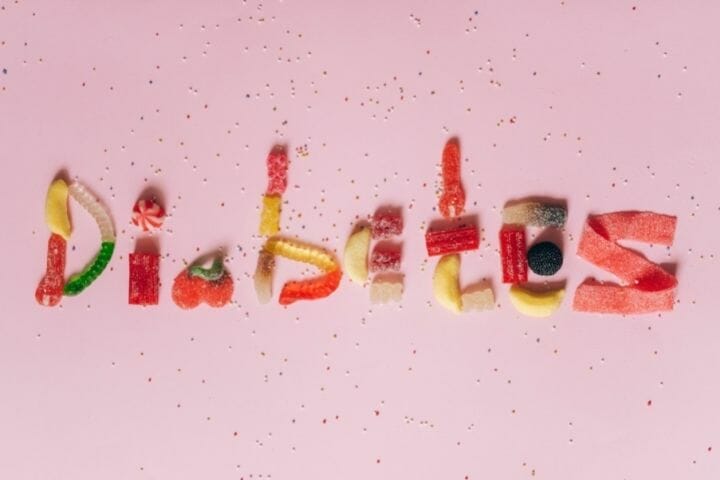 Emergency Visits
In 2016, 16 Mn emergency visits reported diabetes cases. This was majorly among adults aged 18 years and above[3].
235,000 emergency visits reported severe low blood sugar levels[3].
224,000 emergency visits reported severe high blood sugar levels[3].
Kidney Disease
In the US, people aged 18 years and above were diagnosed with diabetes, and the estimation of chronic kidney disease was 37% (2013 to 2016).[3]
Later in 2017, the new cases related to kidney disease along with diabetes were 58,372.[3]
Vascular Damage And Diabetic Foot Complication
Peripheral neuropathy is a common type of diabetes that is associated with neuropathy. Less than one-third of doctors can recognize the symptom of diabetes associated with neuropathy. The cases that get unrecognized contribute to the increase in morbidity and mortality rates.
Diabetes associated with foot and lower limb issues impacts the 40 to 60 Mn population. It is one of the significant causes of morbidity among people with diabetes. Chronic limb amputations and ulcers lead to a reduction in the quality of life and early death[2].
Deaths
In 2017, Diabetes ranked seventh amongst the biggest killers in America. Around 83,564 death certificates listed diabetes as one major cause of death[3].
Diabetes was quoted as one of the contributing causes of death for 270,702 people in 2017[3].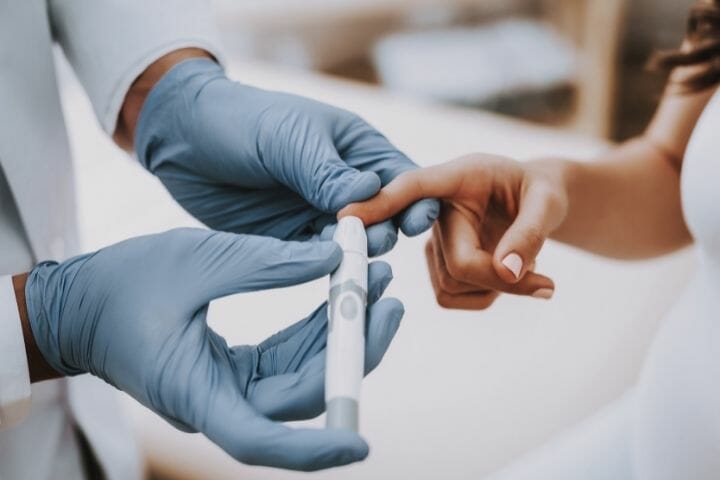 In 2017, the total cost of diabetes in the US was $327 billion[3].
The total cost of diabetes gradually rose from $188 billion (2012) to $237 billion (2017). The total estimated indirect cost rose from $73 billion to $90 billion in the year 2017 itself. This included inpatient care and prescription medications[3].
From 2012 to 2017, the medical expenses related to diabetes rose from $8417 to $9601. The overall medical expenses related to diabetes among people were 2.3 times more than those without diabetes[3].
Final Words
More and more young adults are developing type 1 and type 2 diabetes. The racial and ethnic minorities are developing type 2 diabetes at an increasing rate. 
Around 422 Mn people worldwide have diabetes, and the majority of the people belong to low and middle-income countries. 
The number of diabetes cases and their prevalence has rapidly increased over the years. Researching and reading these stats shocked me. I hope you found this article eye-opening and will keep yourself well-managed and live a healthy lifestyle. Do share this information with others to help protect your loved ones from this deadly disease.
Sources