Air travel has made traveling convenient, fast, and enjoyable. But for disabled and wheelchair-bound travelers, air travel can still be quite an arduous process.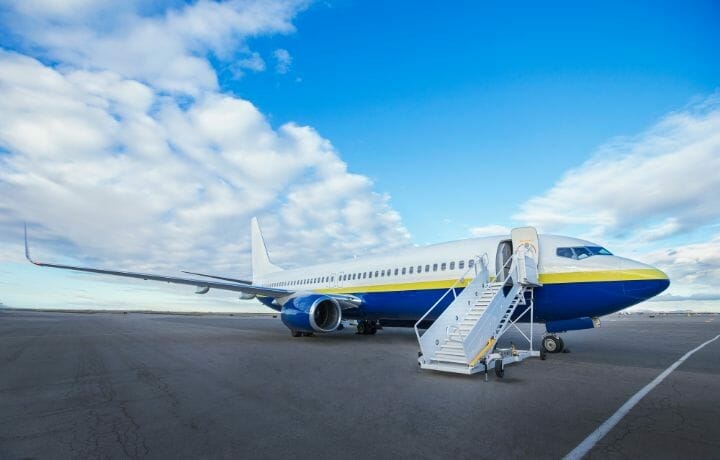 This article aims to provide you the necessary information about air travel for disabled passengers and wheelchair users. We will also discuss some of the best accessible airlines for the differently-abled. 
Things an Accessible Airline Must Have
Best Airlines for the Disabled
Jet Blue – This is a low-cost airline but one which promises high quality and friendly services. They prefer to be informed in advance of any special needs so as to make the journey as comfortable and as convenient as they can for passengers with disabilities. Remember to ask a member of the crew/staff if you need curbside assistance.
Alaska Airlines – The staff is very good at assisting passengers with disabilities. It is advisable to make your reservation as early as possible and inform the airline of any special requirements you might have at check-in. Arrive 2 hours before departure and the helpful staff will do the rest.
Allegiant Air – With Allegiant, as with most airlines, the best thing to do is to mention any special requirements and/or need for assistance at the time of booking.
You may also like How Wide Is a Wheelchair Ramp
Frontier Airlines – With Frontier, you can check your mobility device and it doesn't count as part of the airline's baggage allowance. Alternatively, you can also ask to have your device stored onboard at the time of booking. Frontier also allows for priority boarding for passengers with disabilities.
Hawaiian Airlines – Let the airline know in advance about any special requirements you may have, and they will help in every way they can — whether you need a boarding chair, or if you're traveling with an attendant or a service animal, or if you need extra time or a wheelchair when exiting the plane.
United Airlines – The staff of United Airlines provides assistance to passengers with disabilities from the start of your journey at the airport gate, to boarding, getting you to your seat, exiting the aircraft/airport, and/or catching a connecting flight. All you need to do is call their disability desk 48 hours before your flight and your needs will be met.
Spirit Airlines – This airline allows passengers with disabilities to carry mobility devices on board free of charge. Remember to mention any special requests you might have at the time of booking, to allow for a comfortable journey.
British Airways – British Airways has a great reputation when it comes to willingness to assist passengers with disabilities. Their aircraft come equipped with onboard wheelchairs and wheelchair-accessible bathrooms. The airline also checks wheelchairs.
Southwest Airlines – Their Boeing 737 and 737-800s have onboard wheelchairs for lavatory use. They also have a reputation of having very friendly services and boarding wheelchair passengers on priority.
You may also like Best Wheelchair Seat Belts
Delta – This airline too in recent times has made strides in the direction of bettering its services and promptness. Some Delta flights include movable armrests, wheelchair storage facility, onboard wheelchairs, and in the larger planes, wheelchair-accessible lavatories.
Virgin Atlantic – This airline has earned a name in providing thorough support to passengers with disabilities. It provides for in-cabin wheelchair storage and allows for all mobility aids. Service animals are also allowed to travel in the cabin.
Qantas – Qantas is a good choice for wheelchair users because of its great services. It provides a wide range of services for passengers with disabilities — at the airport and onboard the flight. You can ask for their meet and assist service option at the time of booking and a dedicated assistant will help you with anything you might need — from check-in to your wheelchair on arrival, and everything in between.
Emirates – It also provides good services, once you mention your special requirements at the time of booking. Meet and assist services are available to and from the departure gates. Wheelchairs are also available on request. The staff is very good at dealing with differently-abled passengers and they're ready to help with whatever assistance you might need. Onboard wheelchairs and movable armrests make the journey more convenient for passengers with disabilities.
American Airlines – When booking a trip with American Airlines, you can ask for wheelchair service and individual assistance. Notice is required 2 days in advance for the airlines to make whatever arrangements you might need to make your travel as comfortable as possible.
Air Canada – This carrier is one of the best at providing all-around assistance to disabled passengers throughout the flight, and at the airport. They have excellent customer service and you will not be disappointed. Meet and assist services are available upon request.
You may also like Best Power Wheelchairs for Outdoor Use
Best Disabled-Friendly Airports
McCarran Airport – it provides courtesy wheelchairs for those with disabilities by Gateway, Prospect, and SAS services.
Orlando Airport – they provide electric scooters, wheelchairs and segways
Los Angeles International Airport – it promises reasonable modifications to its policies and services as permissible for the disabled
You may also like Best Wheelchair for Stroke Patients
Things to Consider When Planning Air Travel
These days, most major airports around the world are wheelchair-friendly. They facilitate ease of movement and provide assistance to differently abled and wheelchair-bound passengers.
The most important factors to consider to determine if an airline is good for a wheelchair user are
customer service
staff attitude
airline policies
staff efficacy
training in handling differently abled passengers, and
Air Carrier Access Act (ACAA) compliance, wherever applicable.
Is a Medical Certificate Required for a Person with a Disability?
Medical certificates are required only for passengers who need a stretcher or an incubator or for a patient who may need oxygen in-flight.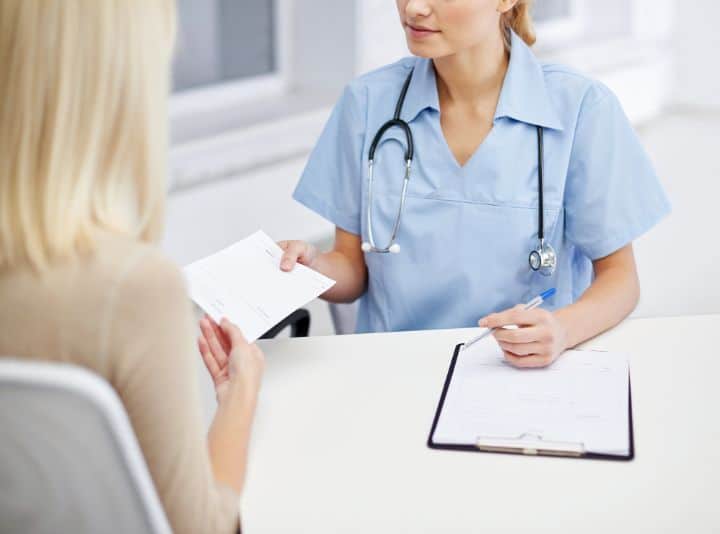 Air Carrier Access Act (ACCA) 1986
This act stipulates that all airlines must provide assistance to the disabled, if asked for, for boarding and deboarding, meals, using the lavatory, loading and unloading carry-on luggage, and mobility aids that are stored onboard.
This law applies to:
All air carriers registered with the United States irrespective of where they are operating
All foreign carriers whose flights begin or end at a US airport
You may also like Best Reclining Wheelchair With Headrest
The main points covered in this act are:
No individual shall be discriminated against on the grounds of disability
The carrier will have to modify its services and facilities for the disabled from time to time
The airlines cannot limit the number of disabled people traveling in the flight
If the carrier cannot provide transportation, it needs to give a written explanation within 10 working days
Air travel has evolved remarkably over the years. It has become extremely passenger-friendly and accommodative of customized needs, thanks to the constantly evolving services and policies.
It still is a good idea to double-check airline policies and services before booking a flight to make sure your travel isn't just comfortable but enjoyable as well.
It is best to speak to customer care to find out all the details before planning your journey with a particular airline or from a particular airport.
To add more, besides the things we've mentioned it is also good to consider having travel essentials such as lightweight luggage.
By the way, we wrote a separate article on best airlines for overweight passengers.
Safe travels!