Planning to move to adult community? Read about 55 and older community rules to maximize your benefits.
There are plenty of things to look forward to as you age. As a retired older American, you would most probably be looking forward to a relaxed lifestyle and spending more time with the family.
And of course, as retirement draws near, some people decide to live in a 55+ or Active Adult community, but there are a few things you should know before committing.
What is 55 and Older Housing?
The 55+ or Active Adult community is designed specifically for older adults aged 55 and older. The whole community, including floor plans and expected home maintenance to community events and resources, are set up to cater to older homeowners.
As the name suggests, these communities are age-restricted. This means that all residents have to be aged 55 or older to purchase a property in the community. We have a separate article on benefits for seniors over 55.
However, there are some exceptions to this rule. Let's take a look at the 55 and older rules and the exemption to the rules.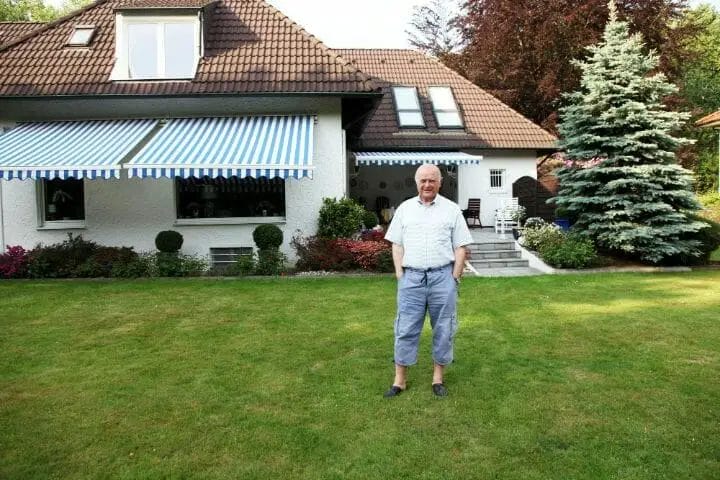 55 and Older Community Rules and Requirements
To start with, the Federal Housing Act will prohibit "denial of housing or real estate transactions based on color, race, national origin, sex, religion, familial status, and handicap."
If the age of a person has not been included, then communities and developers are allowed to lay restrictions on those who are eligible to own property; this is mainly within the communities of 55+.
Now, are you wondering whether these 55 and older communities are all strictly "senior adults only"?
Not necessarily. Allow us to elaborate.
When looking at most 55+ community requirements, there are two standard rules. The first says that each household must have a resident who is 55 years of age or older.
The second of the 55+ community rules relates to the rest of the members of the household—spouses, partners, and children. In most cases, the minimum ages for other residents are set at 40 for a spouse or partner and 18 for a child.
Here are some commonly asked questions about 55 and older community rules:
You may also like Your Post-Retirement Options
Can Children Live in 55+ Communities?
Simply put, the answer is no.
This does not mean that you cannot have your grandkids visiting you at all! Finding a retirement community that will allow the kids to stay there full-time is hard and rare.
The kids can visit you in these communities often. Younger residents are welcome as guests, generally on a short-term basis. The rules of visiting children vary with each community, but two weeks to 30 days is the typical range of time you'll spend each visit with your grandkids or minor children.
The Two Common Rules in Age Restricted Communities:
Rule number one is that each household (or a certain percentage of the households) must have a resident age 55 or older.

Rule number two adds an age restriction for the remaining members of the household. They could be a spouse, partner, or child.
These minimum ages set for the additional members stand at 40 for a spouse or partner. The child has to be an adult child. That is, he/she should be 18 years of age.
The retirement community can also set guidelines for how long a minor child (such as grandchildren) can stay in the condo with community residents.
You may also like How Do I Find the Right Senior Living?
The 80/20 Rule in Active Adult Communities
Did you stumble on the '80/20″ rule when you researched adult communities who are 55+?
If you did you know that according to the Housing for Older Persons Act of 1995 (HOPA), at least 80 percent of the occupied units of an age-restricted community must include one permanent resident aged 55 or older, and the housing facility must show an intent to provide housing for those 55 and up.
The "intent to provide housing for those 55 and up" is important to the remaining 20% of the rule. That doesn't mean that the community lifts the age restrictions for 20% of its units.
This allows some flexibility in case of an issue that violates the age restriction. For example, imagine that a 67-year-old and 52-year-old move into a 55+ community home, and the older occupant passes away. In this case, the younger residents can remain in the home under the 20% cushion of the 80/20 rule.
In all the households minimum age requirement is maintained by the retirement communities.
How to Choose a 55 and Older Community:
Here are some aspects you should take into account while choosing a 55+ Community:
Your Interest in Active Adult Communities
Interest in age-restricted communities is generally on the rise. But this is about what you prefer and where your interests lie.
If you're contemplating moving into an age-restricted community, then you need to research more before you find your choice. While these communities offer an opportunity to get lower maintenance of the lifestyle, they also vary in many ways.
The occupancy is high, most are owned by their occupants, but a growing number are rentals. There should be at least one resident person in each property who is aged 55 or more.
Before getting settled in the age-restricted community, factors that are to be considered are.
You may also like How Do I Apply For HUD Senior Housing?
Your Retirement Savings and Affordability
Do you still have mortgage payments and housing loans to pay off? Do you still see yourself being able to live comfortably in the community? If so, go ahead! Factor in the cost of rent or mortgage payments, and add in the cost of homeowners' association or community fees, which often run around a few hundred dollars per month!
Oh, and remember that while some 55+ communities have restaurants, your fees won't cover meals or health care. So budget for those expenses. The monthly fees of the 55+ age-restricted community will include exterior maintenance, like snow removal, lawn care, and maintenance of the pool or clubhouse.
We suggest that you sit down with a financial planner to run the numbers to make sure the ongoing costs of your new home won't impact your long-term financial security.
You can get a sense of what's out there by searching 55places.com, which offers ratings, reviews, and information on activities and amenities for thousands of communities across the country.
You may also like How Long Will One Million Dollars Last You In Retirement?
Your Interest in Social Activities
The answer to this question solely depends on what you are hoping to get out of the development. And consider your needs and wants both now as well as in the future.
An active adult community has clubhouses, organized activities, and packed social calendars with everything from holiday parties to cruises to local attractions. Others might have few structured activities. If you don't find the popular activities in the development appealing (or if you prefer not to socialize much), you'll want to look for some independent living facility.
Choice of Community
You can find many niche communities these days. They are designed to meet the requirements of specific groups starting from Jimmy Buffet's Margaritaville-themed developments to LGBT-focused communities. There are a growing number of niche communities explicitly designed to cater to particular interests and groups, from LGBT-focused communities to Jimmy Buffet's Margaritaville-themed developments; If you are searching for a particular slot of the community, then you can find that in the marketing material on the website. Communities that cater to a niche will mention it on their websites and in their marketing materials. When you visit the place, ask around to know about that place.
Some developments and the homeowners association will let you stay overnight in a model home for a few nights or a week to get the actual experience of what it would be like to live there.
How Long Can You Live There?
There is a chance that you can get lured by active adult communities. In case you have a plan to stay in that home all through retirement, there can be a change of needs as time passes. Planning now for your housing in a decade will let you remain in your home independently for longer.
Look for a home with "universal design" features like wider hallways and doorways, single-floor living, no-step entries to allow for wheelchairs, in case you'll need them one day. Such features should be available in a 55 plus community, such that they blend in the architecture.
How Well You Like the Surrounding Area
Even in communities having various amenities of recreation, you'll likely want to go out sometimes. Make sure that you can take advantage of things you enjoy off-campus, such as shopping or hiking.
If you are a person who travels a lot or has visitors over regularly, consider the proximity of the closest airport. This is particularly important if you're moving to a different region of the country.
The reasons for moving to a senior community in another state often include the weather and a lower cost of living.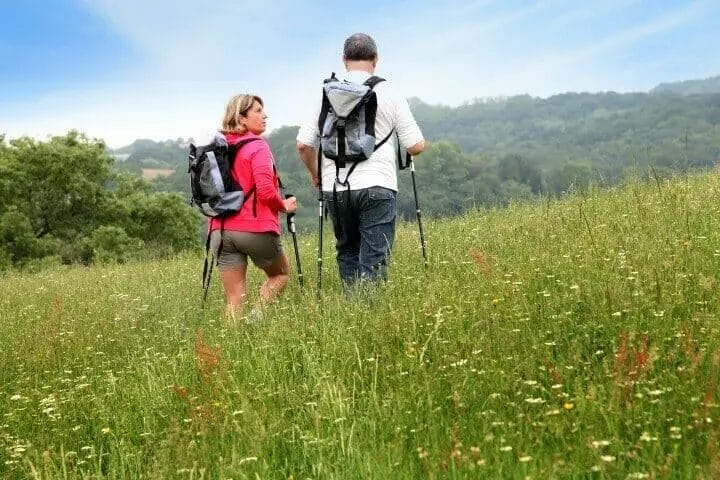 Think, too, about how the surrounding area would serve your needs in the future. Ideally, this means a walkable community or one with a robust system of public transportation.
At an advanced age, you will be more concerned about the availability of medical help and the ease of access to a nursing home rather than an urban condo and an array of fancy amenities!
We suggest you focus on easy access to health care, including a primary care physician and specialty doctors and hospitals you might need in the future.
We hope this article has given you enough insights into the rules and exemption to the rules commonly put down by a 55 plus community. Do let us know if you have any suggestions in the comments below.