Worrying about living and care assistance needs as you age is normal – your working years are behind you and you (may) have a limited income depending on the pension plan and savings you have. While your retirement pension and savings may cover your cost of living for years, will it cover the cost of long-term care?
Knowing that everyone is living longer than they ever have before, there is a very good chance you will need medical care beyond a regular doctor or a short hospital stay. Long-term care can become very expensive very quickly, especially if you don't have any insurance to help you pay for those costs.
When it comes to managing the cost of senior living, there is long-term care insurance that can help you offset the cost of care. Before you make the purchase, though, there are a few things you should consider to make sure you are making the right choice for you.
What, Exactly, Is Long-Term Care Insurance?
In medical terms, long-term care means assistance in living your day-to-day life as you do now. Most people typically think about long-term care as being in a nursing home or retirement facility, but that isn't the only type of long-term care seniors will need as they age.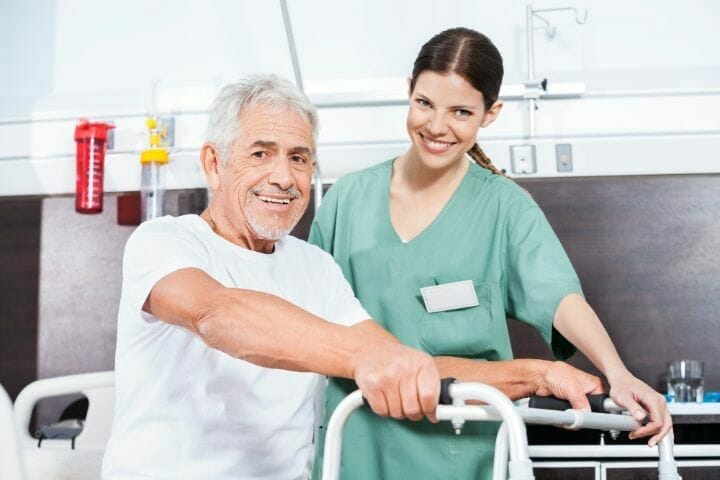 The care can include many different things, including a home care worker to come into your home and help you with tasks like cleaning, meal preparation, and laundry. You may also need assistance getting to appointments or picking up groceries.
This kind of care could also arrange for daily activities for seniors so they can remain social and keep in touch with their friends.
Long-term care insurance is a way to make sure you will be able to pay for the care you will need when you age. The amount of coverage you get can depend on what you value and what you want to have in your policy. In general, policies will include:
Extended nursing home stays
Specialized care (for Alzheimer's or dementia care, for example)
Home care workers
Respite care
Hospice care
As you are reviewing plans, it's important to make sure you know exactly what your plan covers so that, as you age, you know what you're eligible for and can make plans accordingly. This can be very helpful when the time comes to select a home care worker or retirement community – you'll want to talk to your insurance provider before choosing an option to make sure you're covered.
When Are You Eligible To Use the Long-Term Care Insurance?
Various policies may have different age or eligibility requirements for when you can use the insurance, so you'll have to check your specific policy if/when you get one.
In general, you're eligible for these benefits when you are unable to perform two activities of daily living on your own. These activities usually include bathing, dressing, eating, mobility, continence and/or toileting. Aside from this, though, cognitive impairment may be an eligibility requirement on its own, especially if it's a personal safety concern.
You may also like Are Senior Apartments Cheaper than Normal Housing?
So, How Much Does It Cost?
Well, that's hard to say for sure. There are many individual factors that can determine your premiums for this kind of insurance policy. As a minimum, though, you can expect to pay at least $1,500 per person per year.
In 2019, the average premiums across the country were
$3,050 for a 55 year old couple
$1,700 for a 55 year old single male
$2,650 for a 55 year old single female
It's also important to remember that premiums will vary a great deal from provider to provider, based on their underwriting and policies of that insurance company. For this reason, it may make sense to work with an experienced insurance broker to make sure you are getting the best insurance plan and premium for your life. A broker will know exactly what to look for and make sure you're paying for what you need, rather than a policy that is too expensive for your life.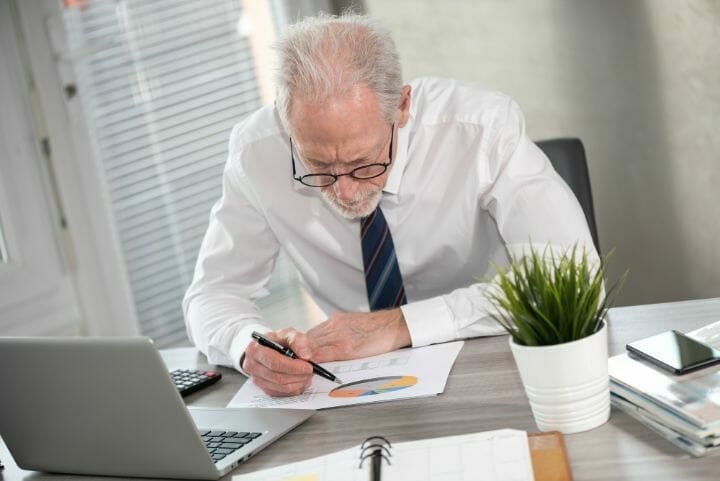 How Are the Premiums Decided?
As mentioned, the costs per plan will vary from company to company but in general they will all take the following details and factors into consideration when coming up with your premium amount.
Age and overall health
It makes sense that the older you are, and if you have any health issues, your premiums will be much more expensive. Some companies will ask you to have a physical by a doctor to verify your health and that there aren't any pre-existing conditions.
Gender
While this might not seem fair, we know that women tend to live longer than men do. For this reason, long-term insurance plans will (potentially) have to pay out more in cost for plans for women than they will for men.
Marital Status
If you are a single person, you will pay more per person than married couples do. For example, if your premium as a single is $1,500 a year married couples may only have to pay $2,500 rather than exactly double the single person amount.
Amount of Benefits
If you're asking for more in coverage then you premiums are going to be higher as the company is covering you against far more risk and cost.
You may also like How Do I Find the Right Senior Living?
Benefit Period
If you want your insurance plan to cover you for 10 years you will likely pay less than if you're asking for 20 years. While it may be hard to decide how many years you'll need senior care for, it's an important factor to consider when selecting an insurance policy.
Elimination Period
You may not have heard of this term, but it's very similar to a deductible on your medical benefits when you're working. This is the amount of time you have to pay for your own care before your benefits kick in. If you expect your coverage to start right away, you'll pay higher premiums than if you can wait 180 days.
Inflation Protection
This is usually optional on insurance plans, but it can be a good choice to make – especially if you don't anticipate needing senior care for a number of years. This add on helps with the cost of care in that if your cost goes up each year, due to inflation, your benefit amount also goes up so you don't need to worry about making sure your cost of care is covered.
So, Overall – Is It Worth It?
Like with many purchases in life, purchasing long-term care insurance is a really personal choice. It can be extremely beneficial for some people while others never use it so it wasn't really worth it.
In order to determine if this is the right option for you, you should ask yourself two things
What is your risk of needing long-term care?
What will long-term care cost for you without insurance?
The average time a person over 65 needs long-term care is about 3 years, and there's about a 70% chance that same age group will need some kind of long-term care support. Additionally, one in five of those people will need support/care for more than 5 years.
Knowing that there is a really high chance you will need some type of long-term care support in your life, you need to consider the cost of funding that care. Here are a few examples of annual cost in 2020
Adult Daycare Programs: $20,085
Assisted Living Residence/Community: $50,070
Home Care Services: $53,024
Private Room in a Nursing Home: $105,266
Semi-Private Room in a Nursing Home: $92,860
The chance you will need some kind of care is high, and the cost of paying for that care is also very high.
There has been a decrease in people purchasing long-term care insurance in the last few years despite the extremely expensive cost of care. Additionally, many insurance providers have either stopped offering this kind of coverage or the premiums for these insurance plans has increased dramatically.
You may also like Do Mobility Scooters Need Tax and Insurance and Other FAQs
To Sum Up
It's important to remember the figures in this article are average costs, so your care in your senior years may not be as expensive depending on how independent you are and what your healthcare needs are. It is important to note, though, that the cost of caring for seniors is rising as our populations are staying much healthier for much longer than previous generations and so they are needing help and care.
Additionally, it depends on where you live and what programs your region offers. For example, if you live in an area with a lot of seniors then you will likely find there are a lot of senior care facilities so the rates may be lower with care being more available.
If you're in your mid-50s it may be time to start thinking about purchasing long-term care insurance. Insurance companies know – from history – that many people start to develop serious health conditions after the age of 55, so if you are going to purchase long-term care insurance it's best to try and do it before you turn 55 to lock in your premiums and make sure they are affordable and give you the coverage you want.
If you have any questions about your insurance needs, set up an appointment with your insurance broker to make sure you're making the right decision for you and your life.