When you start assessing assisted living facilities or nursing homes for you and your partner, there can be many questions. It will be a difficult and overwhelming decision to make for the elderly when they want to shift to a nursing home as they cannot leave their home.
 Before making a retirement plan, you have to prioritize the spouse and your preferences, your health conditions, professional care that you need, your retirement savings, cost of living, insurance amount as these impact the finances.
One question that can arise to anyone who is planning to retire 'Is home care cheaper than a nursing home?". If you want to find an answer to this question, you can read the article below to find a solution to your questions.
Factors To Consider When Choosing Between Home Care And Nursing Home?
When you start calculating the expense, home care may seem cheaper than a nursing home, but some factors will make you think otherwise. 
In-Home care will be cheaper than a nursing home if you are elderly with good health and require less than forty years in a week for paid home care. This explains that you need home care for eight hours a day. 

But if you need nursing care for more time, it is better to shift to a nursing home as it will be expensive. 
Before you pick on the best choice, you need to make some considerations of home care and the nursing home:
#1 Ease of Access in getting Medical Care 
In-Home Care
There are many agencies which will give services based on your choice. These can include offering you medicines, providing companionship if you are alone, grooming, cooking meals for you, and giving personal care. If you need physical therapy, you can arrange one to visit you at home. This type of care can range between days, weeks, or overnight. It will suit you when you require fewer hours of health aid and less equipment to treat your ailments better. 
But getting a care provider for the elderly at the in-home care can be expensive when compared with the care that an adult daycare or an assisted living facility gives. But you should remember that everything has pros and cons. 
Nursing Home: 
If you need medical care for more time and may often land into emergencies, you can choose this as an option. Here you will have regular monitoring, and equipment is available to treat you. 
The services from nursing homes vary from type to type, so choose one which will fall into your category; also, the prices of the nursing homes can vary, which may affect your finances, so choose wisely.
#2 Familiarity of The Surroundings 
In-Home Care: 
As the elderly have been living in their homes, they will be familiar with everything around and will be comfortable staying at home. 
If the reason for you to move out is maintenance issues like cleaning, lawn care, then you can get domestic help. 
Safety-proofing the house will avoid any accidents to the elderly. This will include securing or removing the carpets and adding bars to the bathroom for safety. Wearing a medical ring or basket will help you reach out to someone easily when you are in an emergency.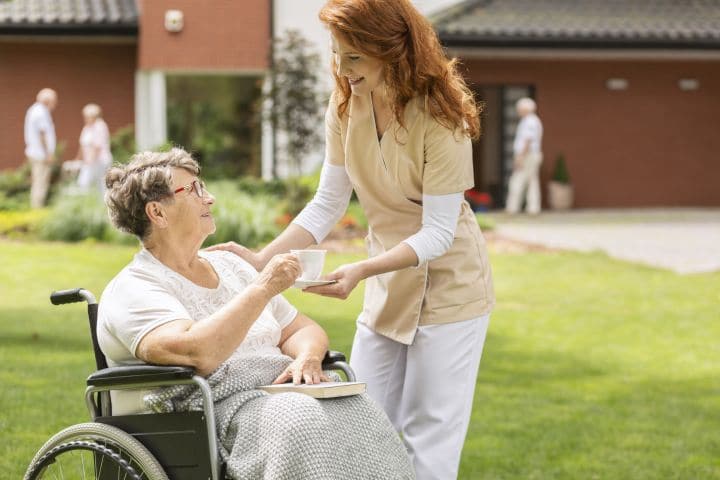 Nursing Home: 
It will take time to adjust in the nursing home as it is a new place. It may also be upsetting and confusing in the beginning. It may lead to frustration for money, so it is better to downsize an apartment in an independent living community than move here. 
Adult daycare is always an option for the elderly, which will let them stay there for a limited time of the day. 
You may also like How Does One Pay for Assisted Living?
#3 Expenses on Care Services
With an increase in care, the expensive it gets to care for the elderly. 
With varying care options, the expenses for care may also differ. In-home care costs can exceed the nursing home facility costs as the care charge is based on per hour. 
So, consider the above three factors before you choose either in-home care or nursing home facility for the elderly. 
Below we are giving a list of pros and cons of in-home care and nursing home facilities that will help you the correct option. 
Pros and Cons of In-Home Health Care
Pros
You will be able to live in familiar and comfortable surroundings, and it will be beneficial for you and your loved one who is suffering from dementia. 

You will have independence and freedom in your home.

There will be scope for developing a personal relationship with your caregiver.

In-home care is cheaper when you compare it with the nursing home costs, but this is only when all the factors remain constant.

When you choose the in-home care option, then qualified professionals will come as the caregivers for you.
Cons
‍ Opting to stay in the home may not be secure as a nursing home. This is because your home will not have the arrangement to take you to the medical facility in case of emergencies, and also, security and staff will also be available 24/7 to take care of you.

The level of care given to you will be wholly dependent on a single person, the one you hire.
Cost of In-Home Health Care
Most of the elderly opt to age at home. The reason is it has many benefits that are discussed earlier. 
In-home care is cheaper for those elderly who need basic medical attention and care.
The cost of in-home care will be different based on the hours per week the caregiver will be working for you. 

The remaining factors that may determine the cost of in-home care will include the necessary supplies that are required to determine the life of the elderly to live a dignified, healthy, and happy life.
In-home care in some states may be expensive when compared with other states.
You may also like How to Find Low Income Senior Housing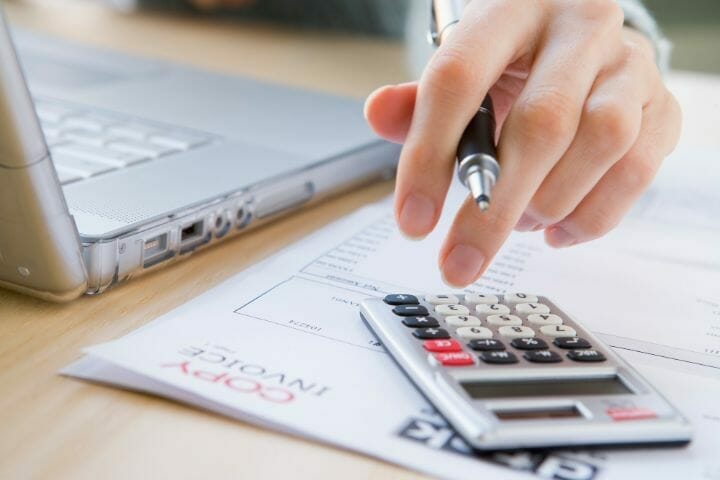 Pros and Cons of Nursing Home Care
Pros
‍Nursing homes are considered to be secure, as they have the medical staff with a registered nurse and close security staff around always.

Families of the elderly prefer this arrangement because it will give them peace of mind to know that their aging loved one is in a professional and safe environment.

Nursing homes have a variety of medical professionals as their staff. You can always access the specialized treatment if you require it.

Nursing homes will have the best medical equipment; this will keep aging loved ones with close attention and will let them access the equipment whenever they require it.
Cons
‍Most of the seniors will feel that their independence and freedom is curtailed

The transition to accommodate themselves at the nursing home will take time; it can be frustrating, confusing, and overwhelming to the seniors

The nursing homes costs are more expensive than the costs of in-home care
The Cost of Nursing Home Care
Private room costs in a nursing home can cost about $8,500 per month, which will be equal to$102,000 a year. These prices will vary based on your area and the amenities the nursing home gives you.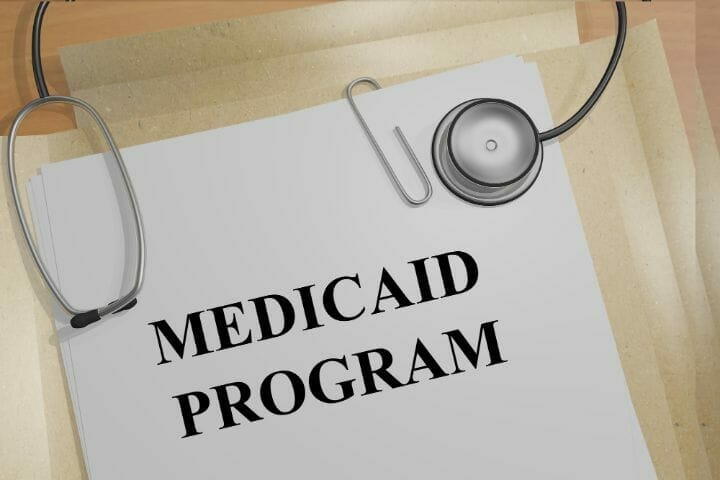 You may also like Will Social Security Pay for Assisted Living
How to Pay for Senior Care
Above, we have looked at the pros and cons of in-home health care and nursing home above, and it will help you get an idea of how much they will cost you. You can pay these costs by making use of the different options available. You can use your funds or also take financial assistance from local or state agencies or the government to pay for senior care. Some of the possibilities to pay to include:
SSI/Disability Benefits

Renting Your Home

Private Insurance

Private Grants

Medicaid

Medicare
Is shifting to Assisted Living a better option?
Assisted living will give independence and privacy to a nursing home but will have medical services and staff available to you. The communities are built-in, so the seniors will not feel isolated here. 
It will be suitable for those whose families stay far away from the elderly. If the elderly love a community setting, then they can choose to stay in an assisted living facility. If the elderly don't own a home and require primary care, then he can shift here. 
But if the elderly fall ill at this facility, then the expenses can be very high if the elderly are living here. 
You may also like How to Decide Where to Live in Retirement
Parting Words
The situations dealt with by the elderly will vary from person to person. So when they have a plan to move to any facility, they will have to be flexible to get adapted to the new surroundings, so make a decision keeping their mental state in mind. 
Remember that at this age, the elderly need a peaceful mind, proper care, comfort, and a place for them to call home when they retire. 
We hope that when you have finished reading this article you have got a solution to your questions. If you want to convey anything to us drop them in the comment box below!