Which is better: assisted living, retirement homes, or home care for seniors? We delve deep into these questions in this guide.
When a person retires, he retires with tons of memories that he created along the way. After working his whole life and taking care of his family, he can finally look back and cherish his moments in the previous innings of life.
But the retirement life often gets clouded by old age problems, making it painful and difficult. In that case, the options that you can try for your loved ones are limited: you can choose to move them to assisted living or nursing home facilities or opt for them to stay home and get home care.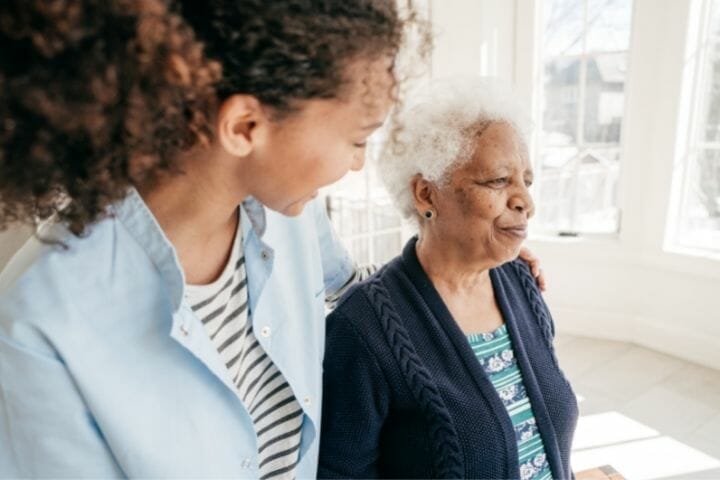 While a lot about aging at assisted facilities, home care remains a clouded area for most people.
This segment will tell you everything you need to know about home-care services. We will also help you decide whether home care is the right option for your loved ones. We compare various factors such as economic affordability, comfort, and psychological aspects in the different care options. After reading everything about home care, hopefully, you will choose what is best for you and your loved ones.
Services That Home Care Provides
In a home care setup, an older adult can continue to stay in their home as a professional caregiver helps them with their activities of daily living either full time or for a few hours during the day. Here are some of the services that home care workers provide:
Household works
It's hard to run a house when you grow older. If it is hard to do all the work that is required every day, you can look into professionals who help you with daily chores such as handymen, cooks, and maids. If you have trouble keeping your financial affairs and appointments in order, you can also take help from service providers who are adept in healthcare and financial management.
Transportation Limitations
As we grow older, moving about becomes a big issue. With our vision also failing us, driving can become a hassle and with problems like arthritis and joint and muscle pain, walking about is harder. In that case, you can ask your caregiver to take you to the hospital safely and drop you back home. You can also use public transport for your social purposes if you are capable enough.
Home maintenance
If you cannot take care of maintenance like getting grab bars installed or adding ramps in places where you have stairs in the house, you can take help of home care facilities. Home care will ensure your comfort level while ensuring your overall safety and convenience.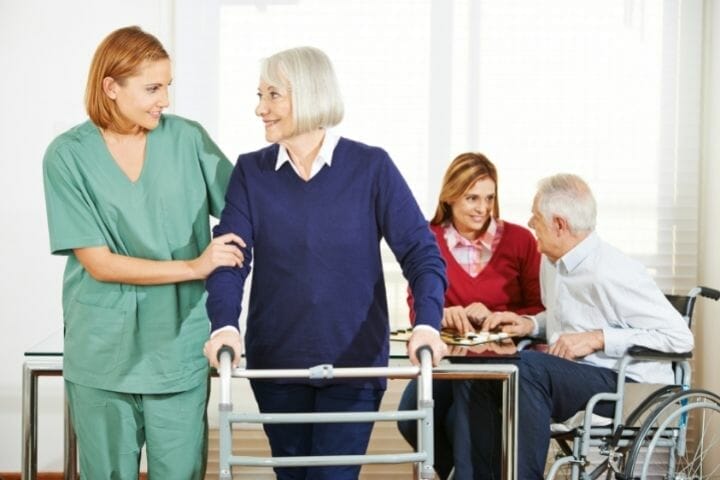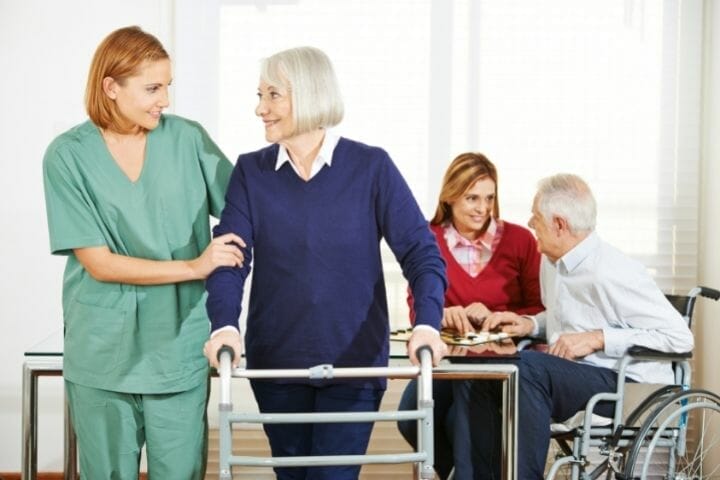 Personal Care
The caregivers will help you with all your daily activities, such as cleaning, bathing, and other daily activities. They will remind you of your medicines, and if you require any emergency care, then caregivers will be there for you. If you are severely disabled with age, this will benefit you.
Health care services
There are some home care service providers like therapists, social workers, or home nurses who are qualified to give you healthcare services to a certain extent as well. I would suggest you check with your insurance or health service to find out if this kind of service is covered by them before taking it up. You may have to bear at least a part of the cost out of your own pockets.
Day Recreational programs
They can help you keep busy with socialization, meeting new people, fun activities etc. This also acts as a bit of a break for the home caregiver. Some programs are specially designed for patients with Alzheimer which works as mild therapy for them.
Advantages Of Home Care
In a recent research, it was found that out of 4, almost three elders wish to stay at home care facilities. This is largely because elders get to stay in a comfortable place, a house they have made their home for many years.
With home care elderly can also do things like prepare meals for themselves, keeping in mind that it is healthy for them. They can even do leisure activities like watching tv and taking massages or playing with kids, etc. Home care is much better if we compare it to the other alternatives for the elderly.
Here are a few advantages of home care:
It promotes healing.
The home arrangement provides independence.
Everything is delivered in the comfort of home.
Homecare can easily customize it as per the needs of the elderly.
It doesn't restrict elders' movement.
Home care gives mental peace and lets friends and family visits possible.
It helps reduce rehospitalizations.
Enhances safety, comfort, and convenience.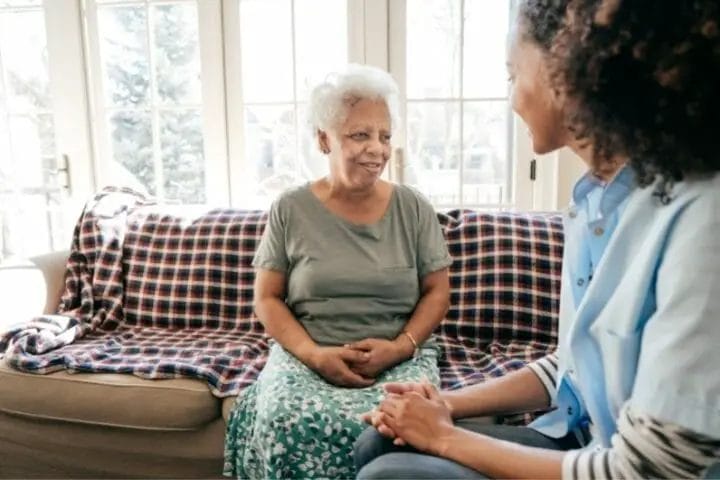 Things To Think Of Before You Opt For Home Care
Many elders cannot stay away from their homes and loved ones. That is why home care is the best option among the available choices; it provides the right conditions for them to stay in the comfort of their home while getting all the care they need. But before opting it, we need to assess a few caveats that will determine our immediate need for home care services.
The Location of Your House
Do you live in an area with the availability of public transport? How much time do you take for shopping or medical appointments? It is also essential to consider your social interactions as they help deal with frequent feelings of loneliness.
Present State of Your House
Before making any decision, you need to check your surroundings. Choosing home care won't be good if you are in a rural area with your desired services. Also, there are other questions to ask that can you modify your home quickly? Have you changed your home bathroom for easy use? Is your mobility not affected? These are the few questions that need to be asked before considering home care.
Helping hands
Do you have family and friends nearby? How involved are they? Will they remind you of medicines and regular checkups? Over depending on someone without knowing the objective answers may cause problems later in life. Hence, it is recommended to have a clear answer to these questions before considering anything.
Seclusion
When you lose mobility, your social interactions get cut off. And you may feel lonely and isolated. Your body might not allow you to pursue the hobbies you love, but staying involved in regular social activities or visiting your friends and family will keep you motivated. Losing your social interaction is key to depression.
Your Health
It is hard to predict the future. However, if you have a severe medical condition expected to deteriorate with time, it's imperative to think about your health and mobility-related problems. How much can these things get complicated? If you have a transparent answer to these questions before your retirement, then things will go smoothly for you.
Difference Between Home Care And Retirement Homes
There is one vital difference between home care and retirement homes. In a home care facility, a caregiver comes to your home to help your older adults with daily chores. The caregiver can also help your loved ones with timely medication assistance and call for help during an emergency.
On the other hand, a retirement home is a different facility like a senior-friendly apartment or suite where many older adults live. The caregivers are available on-site and provide support as needed around the clock.
We told you about the general facilities of both the services. We will now tell you why the home-care services are most sought after? We will compare the costs and feasibility of retirement homes and home-care services.
How Much Can You Save With Home Care Over A Retirement Home?
What is the cost of home care?
According to research, most senior citizens prefer spending their old age at home as compared to living in a retirement home or assisted living. Home care allows seniors to be in a familiar environment.
Since caregiving is provided in the elder's home, the caregiver helps with daily chores. The cost of hiring a caregiver may depend upon the hours you take the services.
Their service can be taken anywhere from one hour a week to 24-hours a day. And their hourly rates are fixed. The hourly rates mostly range between $15 to $30. That can amount to about $35,000-$60,000 a year, depending on where you live. The national median is around $45,000
Home care involves two types of maintenance, i.e., daily living expenses like bathing, medications, eating, etc. and other activities like housekeeping or doing household work, cooking, cleaning, etc.
When combining the cost of aid provided to the seniors and other expenses, the amount would range a lot. The amount varies upon location, size of the home, lifestyle, etc.
Some of the basic features of senior house care cover:
Accommodation
A proper facility of food or dining.
Proper care and nourishment
Well established bedding
Grooming facility
What is the cost of living in Retirement Homes?
Assisted living in communities is also an excellent option for seniors nowadays. These communities provide many advantages, including various services, living costs, eatery, leisure activities, and many more.
They even offer seniors their space by giving them a good room and community to talk their hearts out to. Also, such advantages wipe off the stress of home care being always available at your doorsteps and the cost of home maintenance.
The national average cost of independent living in a retirement home is $2,522 a month in 2018. Factoring in inflation, this would have risen to about $2,700 in 2021.
A few facilities available at an institution or a community living are:
Socializing with people or doing social activities
Meditation activities or programs for maintaining your wellness
Spas and swimming areas for relaxation.
Gardens for walks and staying close to nature.
Exercises and yoga sessions for mental health.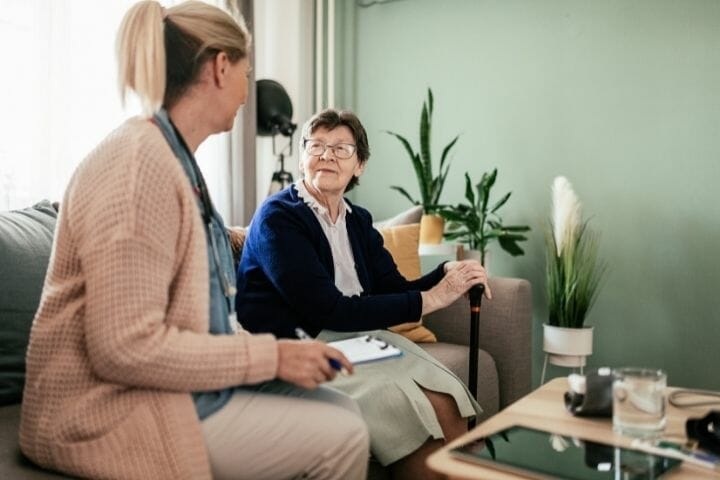 Assisted Living vs. In-Home Care – Costs Compared
When deciding whether a senior should live in an assisted living facility or at their home with in-home care, the cost plays a vital role.
The price for in-home care and assisted living facilities varies with the state and location you live at and can cost around 3,000 to 5,000 dollars a month, depending upon the services. The cost can go even higher if the senior needs special care for some disease.
There is a misconception that people have about assisted living is that it is costlier than in-home care. However, that is not always the case. The costs for either of the choices depend upon several different factors and your geographical location.
According to the Genworth Cost of Care survey 2020, the median monthly cost for in-home care is 4,576 dollars and for an assisted living facility is 4,300 dollars. Given the increasing cost of things, the price for these is sure to increase even more in the coming years.
Assisted Living
In assisted living, the cost of the stay will depend on several factors like whether the senior is ready to share a room with another senior or prefers to stay in a single occupant room, with the latter costing more.
If the senior has some disease that requires special care like Alzheimer's or any other illness that can lead to immobility, then that can also increase the cost of the stay.
It is essential to check about the hidden additional charges that assisted living facilities often apply on the monthly rent for the basic facilities like laundry, cable tv, and internet facilities. For the very basic facilities offered by assisted living, the cost is around $4,300 per month.
In-Home Care
With in-home care, the cost is variable and depends on several different factors. A caregiver not only helps the seniors in their daily chores but also is responsible for giving them timely medications and their hygiene.
Hiring a full-time caregiver can be costlier than living in an assisted living facility. But, if the senior can manage on their own for most of the time and only needs help while doing household chores like cooking and cleaning, you can hire a caregiver on an hourly basis, which will cost a lot cheaper. The average rate for a specialized caregiver can be anywhere between $15 to $30 per hour.
If you have family members who can care for seniors at home, in-home care would be the most cost-efficient option.
Before deciding on whether assisted living or in-home care is better for your loved ones, it is better to check whether or not the cost is covered by medicare Or Medicaid.
Are Assisted Living And Nursing Homes The Same?
No, there is a vast difference between these two types of setup.
Suitability: assisted living is suitable for elders who need help with daily tasks. Nursing homes are suited for elders with chronic illnesses, injuries, or need round-the-clock care.
Mobility assistance: elders at assisted living are considered more mobile and can get in and out of bed without help. In nursing homes, elders need more aid for walking, etc.
Access to doctors: elders can see their doctors in assisted living. However, in nursing homes, in-house doctors are available for immediate help.
Medication management: medication is administered in assisted living but with additional costs. In nursing homes, medicines are distributed daily.
Cost: assisted living costs around $1000 to $5000 every month. However, nursing homes cost around $7000 to $8000 per month.
Medical Expenses
Whether they are living at their home or in an assisted living facility, the medical expenses of a senior are one of the main concerns for them. As people age, they can develop many medical conditions, which leads to an increase in the expenses on medicines and medical facilities.
Seniors above 65 are eligible for health insurance by medicare. All the costs for staying at a hospital, prescription drugs, and doctor visits are covered under this insurance.
Out of the total medical expense of a senior, insurance pays two-thirds. Medicare insurance pays for 55% of the total medical cost, and Medicaid pays for 10%. The government pays for another 3% of the total medical expense, and private insurers cover about 13%. The rest 20%, a senior has to pay for themself from their savings or any other medium.
One thing to note about medical expenses in old age is that it is highly unlikely to reduce the expense. The cost will most likely increase over the years, with spending in the last three years of a senior's life accounting for about 13.4% of the total medical expense in their lifetime.
According to research, a senior spends about $14,000 per year on medical expenses, with the top 5% of the highest spending seniors paying about $98,000 per year.
Women, on average, spend about $1,100 more per year as compared to men. The reason for this is the higher charges of nursing homes for women. Excluding the nursing home expense, women spend about $500 less per year than men.
Staying at an assisted living facility or acquiring the services of a caregiver for in-home care is a long-term expense, and most health plans don't include these costs. In most cases, these costs are borne by the individual using the service or their family member.
For people who don't have any funds, Medicaid pays for the expense, which can be anywhere from $45,000 to $60,000 depending upon the services you take.
Medical costs can be a significant contributing factor to your overall cost of living, which is why it is important to take them into account before making a final decision on where you should finally retire.
Home Care Government Assistance Programs
You can get government assistance for hiring caregivers in some states and in certain conditions. For example, Medicaid covers families in some places who need financial help to take care of their older adults. This initiative of the US government has made the option of home care services viable for lower-class Americans. Nurses, social workers will come for your aid.
If you have a loved one for whom you need a bit of financial assistance, you should talk to a financial adviser. BenefitsCheckUp®, is an online resource provided by the National Council of Aging wherein you can check your eligibility for such programs. Once you find the ideal program fulfilling your needs, you can cut your costs, and if you qualify, you can even get free health care services.
The government schemes are established extensively in this area because of many reasons. The most prominent one is keeping retirement homes generally for homeless and highly disabled people. The quality of mediocre retirement homes might be inferior also because of excessive overload.
And that is why the US government promotes home care programs more readily. Search for the available programs in your state, and then choose the best that suits your requirements. Now it is time to compare the financial aspect of home care services and how they are better than retirement homes.
Wrap Up
Home care is a great option if you are in relatively good health, and do not feel the need of regular medical assistance. If you have family living with you or near you, friends and relatives that you can visit often and a neighborhood where you have strong local ties, then home care is perhaps the most comfortable of options for your older years.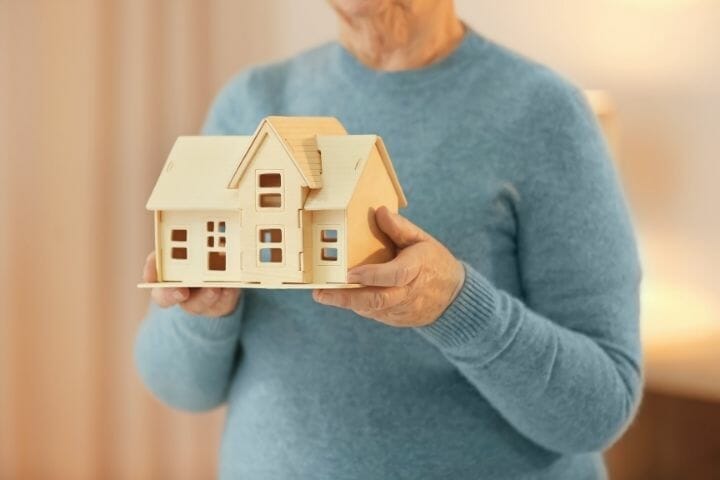 However, one should not be wedded to the idea of living at home. After including the cost of medical expenses and home care, there can be a significant outgo of money in home care, and you might end up feeling that a retirement home is a more viable option, especially if you do not have strong ties to the place where you are living.
If you are not physically in shape and are suffering from things like arthritis, heart disease, diabetes and other chronic illnesses, assisted living is the way to go. With age, your condition is likely to worsen and therefore you should keep medical assistance at hand.
People might even transition from home care to retirement homes to assisted living as and when their health deteriorates. We hope we were able to clarify the pros and cons of home care and helped you make a more informed decision. If there are aspects that you would like us to delve deeper into, please drop us a comment in the box below.
And please share this article on your social media pages and your groups so that others can also benefit from the knowledge that we are sharing here.