Are you thinking of starting a business after you reach the age of 60? Here are 25 ideas for you to choose from for the best business to start over 60 for you.
Many senior adults look forward to the days after retirement to spend time with their family members or go for a vacation and see new places. 
But others want to continue their work because they consider 60 as the next innings of their life! Sometimes, you just haven't had enough of the excitement and want to continue contributing to the world.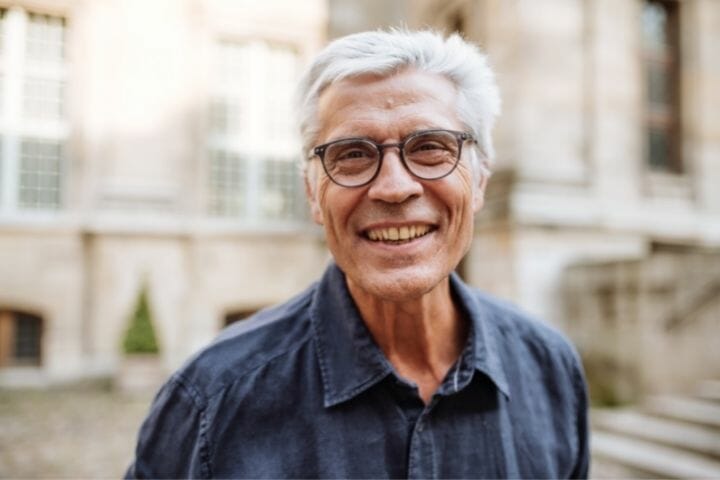 Working a regular 9 to 5 job at 60 is quite taxing. You can use all your knowledge, wisdom, skills, and experience that you have gained in your working period into a small business of your own, which you can manage comfortably at your own leisure. 
It will allow you to have greater flexibility and freedom and even help you earn money after your retirement. This article lists ideas for the best business to start over 60. 
What Are Twenty Five Great Business Ideas I Can Start After 60 Years?
#1. Blogging
People go online mainly for two things, i.e., information and entertainment. If you have writing skills, you can provide both information or entertainment content through your blog and make money through various monetization options like affiliate marketing or advertising.
If your information is interesting, then people will read your post. For instance, if you have experience in making different kinds of foods, you can start a food blog and share your knowledge related to food with people.
You can also start a blog related to older adults' health care and retirement savings. People will be interested in knowing the tips on caring for their health during their golden years or how to save money in old age. 
The topics for a blog are endless. You can choose any topic you like and start a blog. Blogging requires minimal investment but, in return, gives you much profit. But remember, blogging will not come to much without consistent efforts and writing. You can fix a blog publishing schedule and stick to it. It will help your readers know when to expect a new post from your blog.
#2. Content Writing
You may love to write but don't want to start and market a blog. Many bloggers pay people for writing content for their blogs. You can start a freelance writing business after 60 years and earn a good amount of money in old age. You can join various online platforms like Freelancer, Upwork, Fiverr, and People per hour to get started.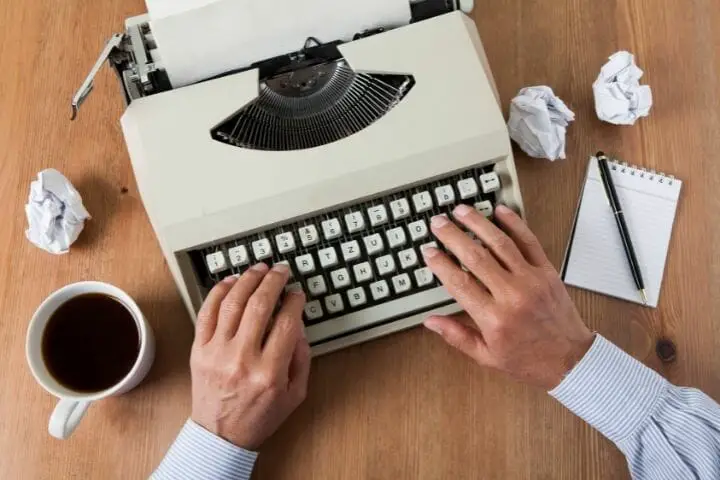 #3. Online Selling
You can set up an online shop on various eCommerce platforms like eBay and Amazon if you have a skill in handicrafts, soft toys, handmade soap candles, fragrances, and other such products. 
You can even sell products on social media platforms like Facebook and Instagram or make your own website to sell products. It will build your reputation with time. You can take help from your family members in setting up an online shop or watch youtube tutorials to set up a shop.
If you have an idea for a product that you know will sell easily and has low competition in the market, you can easily get it manufactured and put it up on your online store.
#4. Sell Homemade Items
Are you good at baking cakes or other homemade condiments such as jams and jellies? If yes, you can take small orders from your neighborhood or friends. This business usually scales up quickly if you provide good service.
You can post about your business on social media platforms like Facebook or make a leaflet or card and distribute it in your locality, by which it can reach more people within less time. 
Moreover, there is a demand for healthy and organic food everywhere. So your business will grow within less time.
#5. Florist And Garden Maintenance
Flowers can change the mood at home as well as at private parties. People want flowers for special occasions like marriage, engagement parties, baby showers, etc.
If you have gardening skills, you can grow beautiful flowers and supply them to the people who need them on their special occasions.
#6. Tuition Service
You don't need to have a teaching background to start a tuition service at home. But you should have good knowledge of the subject. You can talk to the parents in your neighborhood about starting tuition classes at home. 
Parents usually feel safe when their kids go to tuition classes near their homes. There are many benefits of beginning tuition services at home. For instance, you can set your rates and teach students on your flexible time.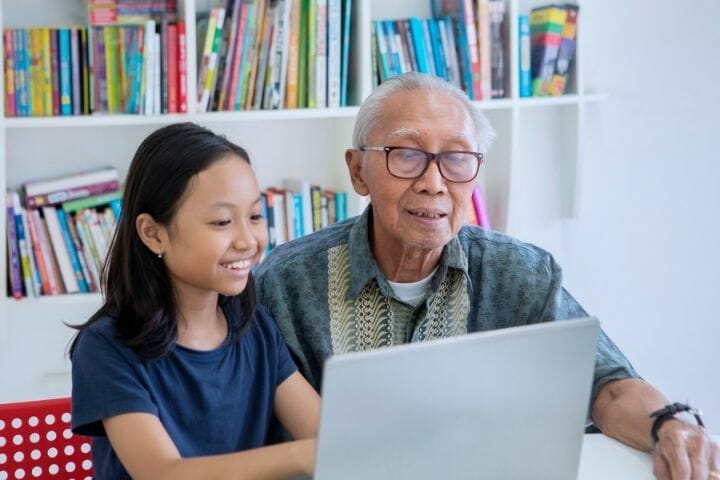 You can even conduct online tuition classes just by sitting at your home. You can charge more from students if you are more qualified in that subject. For example, the average cost of a good math tutor varies between $25 to $80 per hour.
The business of tuition service usually grows with reputation. If you have teaching skills, it's better to start tuition service after 60 years. You will have additional income to use for your health care or other essential purposes.
#7. Real Estate Consultant
People need assurance and the right advice when investing in any property. But nowadays, getting these two things together is hard to find. You can start a real estate consulting business after the age of 60 years. If you are consistent with your service, your fame will grow quickly, and consequently, you will have much profit.
#8. Investment Broker
Are you someone with great investment instincts? If yes, you can become an investment broker after the age of 60 and help people with investment choices like stock markets, mutual funds, and others. Older adults who want to manage their extra finances can be your primary clients.
#9. Baby Day Care Center
Younger adults find it difficult to manage both their jobs and kids at a time. You can start a business at a baby daycare center after 60 years. It will help you get additional income, but you can also enjoy the simple things in life like spending time with babies (esp if your grandchildren have grown up or moved away). 
You can even start a daycare center at home. There are various options at the state, local, and federal government levels that provide funding for starting a daycare center at home.
The average start-up cost for a daycare center is $ 10,000 to $50,000.However, the price depends on whether you will start a daycare center at home or lease a separate facility for starting your business. It also depends a lot on the city in which you plan to do this.
Leaving the child with someone experienced will instill a feeling of safety in parents. It assures parents that their child will get love, warmth, and wisdom.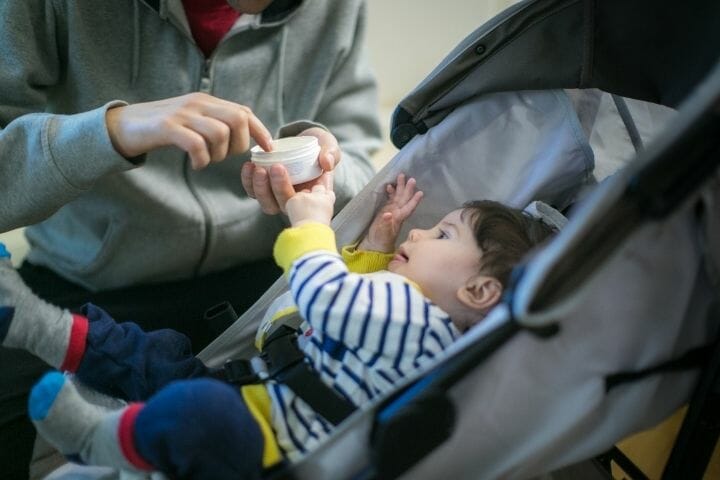 #10.Yoga Class
Are you good at yoga and meditation? If yes, you should consider starting a yoga class after the age of 60. Many older adults have joint problems and sprains. 
You can teach them various yoga postures that will help them relieve pain. Again meditation is also quite crucial for people of any age. It will refresh the mind, nurture creativity, develop a pleasant personality, and improve sleep quality. 
You can teach people different meditation exercises like deep breathing to people which will help them fight stress and anxiety. You can start yoga classes at your home or in any institution. But creating a class in an institution will cost you more.
#11. Dance Studio
Do you love to dance? If yes, you can start a dance studio after the age of 60. Dance is an excellent form of exercise. It also adds a lot of fun to your life, essential for your mental health. 
You can start a dance studio if you have extra space at your home. Try to contact people near your location who are interested in learning dance. Your business grows once your reputation spreads everywhere.
#12. Gardening Consultancy And Services
Gardening is one of the topmost hobbies for many older adults. If you love gardening, turning your hobby into a business is a great option. You can sell different landscape designs, provide designing services and sell different plants to people that grow well in the garden.
#13.Painting Classes
Do you love art and painting? If yes, then start a painting class after 60 years. You can start a painting class at home and teach painting to people of any age. It is a business in which you don't have to invest anything, but you will get much profit in return. Moreover, once your business grows, you can sell your art and painting work in any store.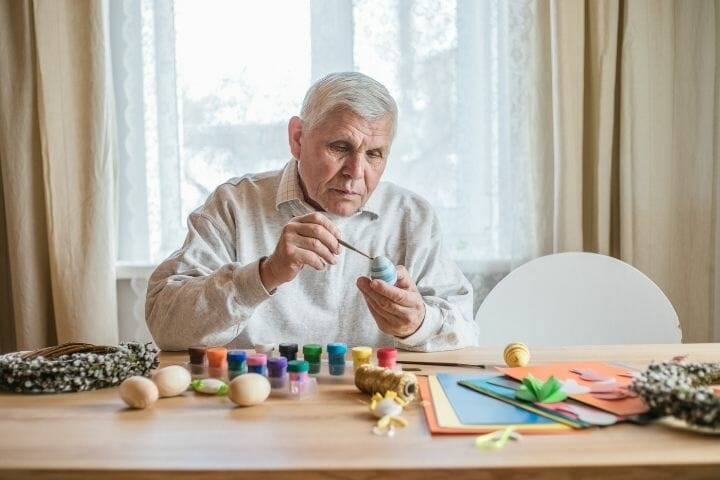 #14. Soap Making Business
You can learn how to make soap and then start a soap-making business. There is an emerging trend in creating soaps infused with real flowers and fruits. You can tap into your inner creativity and start this business.
#15. Candle Making Business
The demand for candle-making is increasing in the market because nowadays more people are spending time at home and want o to create a relaxing atmosphere. You can learn how to make a candle after 60 years and add some unique twists to it before selling.
#16. Jewelry Making Business
Everyone appreciates handmade jewelry. If you have a hobby of making jewelry, then you can turn your hobby into a business. For instance, if you love semiprecious gems, you can craft your jewelry and sell it online or in small cooperative stores.
#17. Home Repair Services
If you are good at fixing things around your house, you can turn this skill into business after 60 years. Many older adults cannot or don't have time to repair broken things in their houses. 
You can take up membership of many online handyman portals, and then tasks will be assigned to you where you have to go and do odd jobs. You can specify what kind of jobs you are comfortable with and which ones you might not be able to take up (for example, jobs that require heavy lifting)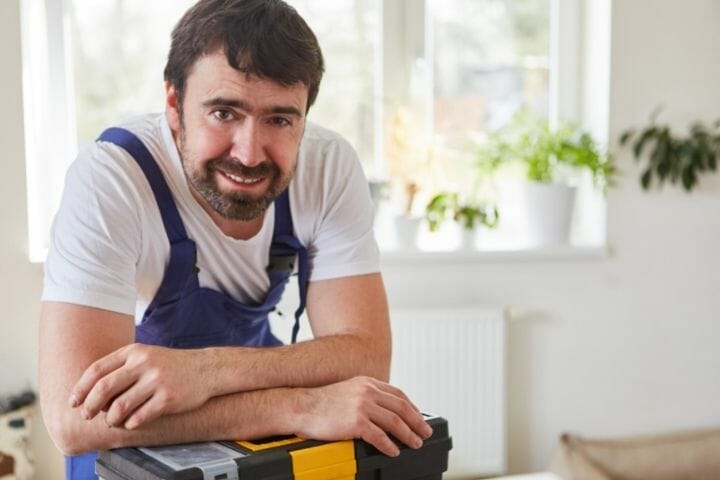 #18. Senior Relocation Services
Many older adults move from larger homes to small ones after retirement. Although movers help move older adults faster, it requires a lot of planning and organization while moving from a large house to a small one. If you are good at property planning, it's better to start a senior relocation service and help older adults downsize.
#19. Network Marketing
You can do network marketing either online or in your community. You can pick a good brand whose products are good, and you love to use and then encourage other people to buy or sell those products.
However, the network marketing business depends on your social skills and network.
You might like to read: How To Fight Ageism In Your Job Application
#20. Party Planner For Seniors
If you love hosting parties, you can become a party planner for older adults after 60 years. As a fellow senior, you know better the needs and requirements of older adults while throwing a small party. You can use this knowledge and become a party planner in your locality.
#21. Customer Service
If you have excellent problem-solving skills and love to talk to people, you can offer to take care of the online service needs of other companies. It can be answering people's queries about the products and orders or live chats.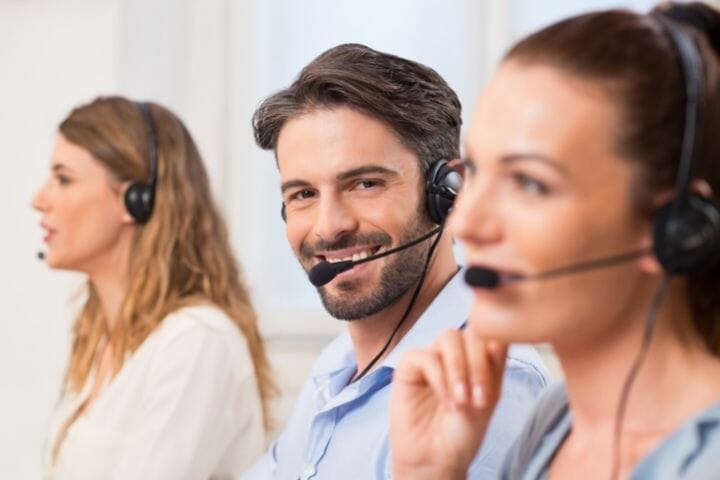 #22.Clothing Brand Retail Store
Do you like dressing up, fashion or thrifting shops to shop for clothes? If yes, it's better to invest in a good brand and start a clothing brand retail store. You can offer your items on various online websites like Facebook, by which you can reach many people.
#23. Pet Sitting Services
If you love pets, it's a good idea to start pet sitting services after 60 years. You can indulge in your hobby while making money for it as well.
#24. Mentorship Program
Wisdom and knowledge are two things that come to people with age. If you think that you have much to share and contribute, then you can start offering mentorship programs and life coaching to youngsters who need guidance in their life.
#25. BabySitting Services
Do you know that older adults and babies can support each other emotionally? You can benefit from this and offer your leisure time to babysitting services. You can get paid for watching over them, changing their diapers, playing small games with them, feeding them, etc.
Wrap Up
There are numerous businesses you can do after the age of 60 years. I have listed here some of the business ideas you can start off in your golden years and earn income while not having to do much hard work or physical labor.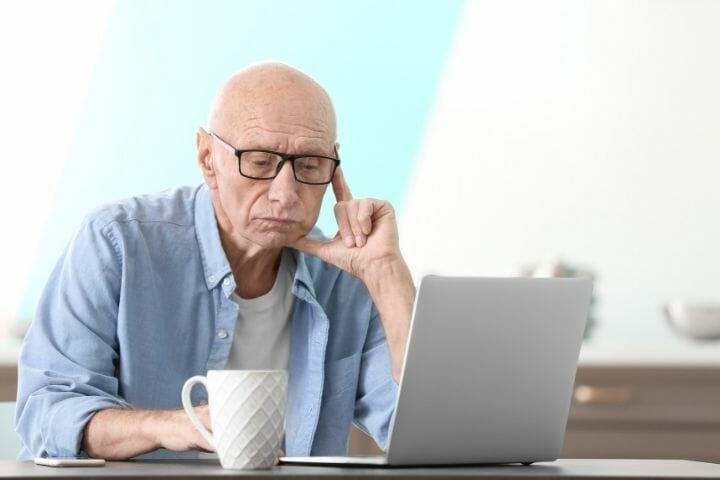 I hope this article helps start you off on your first business venture post your retirement! Please don't forget to share this article with others who might also be interested in starting something up at the age of 60+.
You can ask us more questions regarding these startup options in the comments section, and we will happily provide you with details.