Are you worried about how you will cover your long-term care costs in old age? This article will give you a quick guide to long term care insurance.
As you age, your risk of having diabetes, cancer, high blood pressure, cardiovascular diseases, and many other chronic problems increases significantly. As if physical diseases were not enough, the risk for loss of memory, cognitive function, and possible dementia and Alzheimer's is also higher with age.
You may need medical care after the age of 65 years in addition to doctor visits, medication, and short hospital stays. Have you ever thought about how you will pay for your health care in your later years when you have no steady income and you are retired from your job?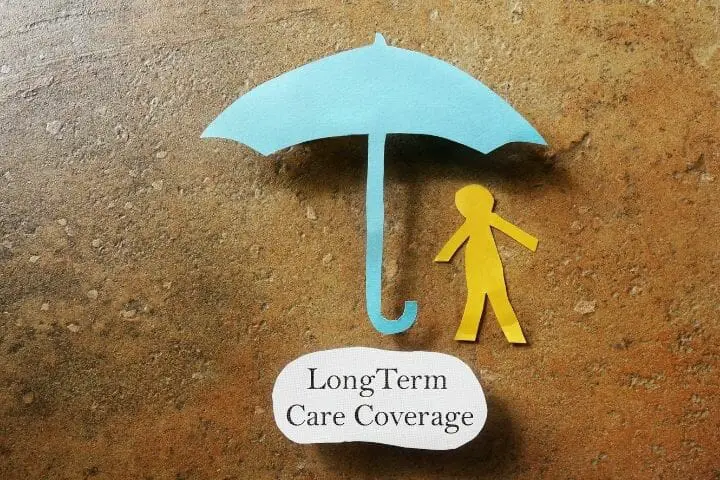 Nursing home care costs around $9000 a month right now, and with inflation steady, the costs are expected to increase. This is a pretty sum for even an average working American to pay, leave alone people who have left their jobs and retired. 
Your retirement savings may cover your cost of living, but they may not be sufficient to cover the cost of your long-term care. Senior care or long term care insurance is the best way to cover your health care costs in your old age.
This article discusses everything you need to know about long term care insurance. Read on, and start planning ahead!
What Is Long Term Care Insurance?
Long term care means support needed by older adults because of their limited ability to care for themselves because of mental or physical illness. Most people think of long-term care as for nursing home care. 
But this is a misconception. Long term care includes many things like assisting you in daily activities, home care, or care in an adult day center, as long as those are for a long period. Buying long term care insurance is one of the best ways to cover the costs of your long term care in your golden years.
Long-term care covers the cost when you have a chronic medical condition or disability or have a mental disorder such as Alzheimer's disease. 
Additionally, it covers the cost when you need assistance in daily activities like feeding, dressing, bathing, or getting in and out of your bed, which is usually not covered by the regular private health insurance company.
Most long-term care insurance policies will reimburse for your care at home or in a nursing home, assisted living facility, or adult day center.
You should not wait to buy a long term insurance policy until your health declines. Remember, you will not qualify for long term care insurance if you have a severe health condition.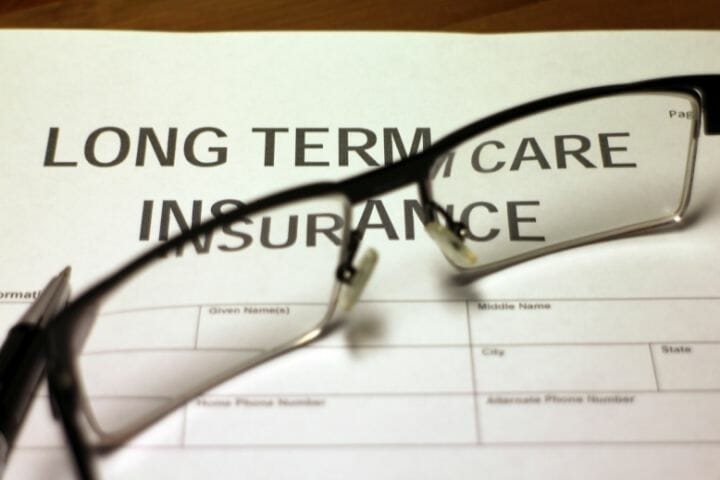 How Does Long Term Care Insurance Work?
You have to fill an application in which you need to answer various questions related to your health. The insurance provider may see your medical records and interview you over the phone or face to face.
Then you choose the plan which you need to buy. You start paying premiums once your coverage is approved.
What Does Long Term Care Insurance Usually Cover?
Extended nursing home stays
Hospice care
Respite care
Assisted living communities
Home care.
Each long term health insurance policy differs from the other. So, you need to know what type of plans and facilities a long term health insurance policy covers. It's better to talk to your insurance provider about the coverage before choosing any services.
You are generally eligible to get benefits of long term health insurance when you are no longer able to perform daily activities on your own or have a cognitive disorder like Alzheimer's disease.
How Much Will Long Term Care Insurance Cost Me?
The average annual premiums in 2021 are as below.
$950 per year if a single 55-year-old male purchases a policy of $165,000.
$1500 per year for a single 55-year-old woman purchases a policy of $165,000
$1175 per year if a single 65-year-old male purchases policy of $165,000
$1900 per year for a single 65-year-old woman purchases a policy of $165,000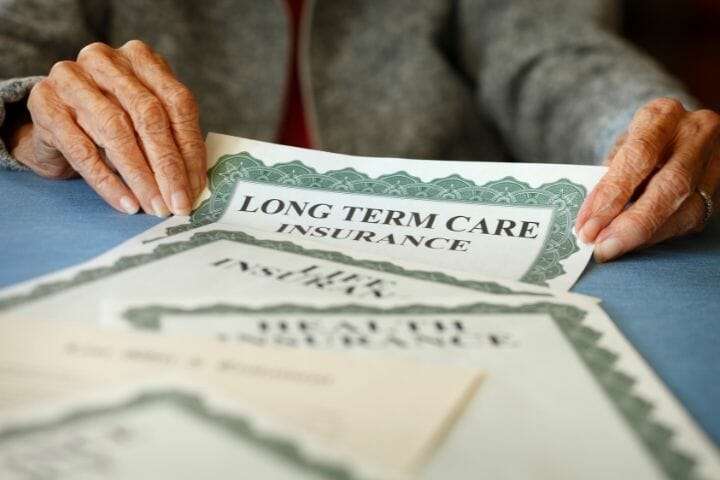 What Are The Factors On Which The Cost Of Long Term Care Insurance Depends?
Various factors affect the cost of long term health insurance. They are as follows.
#1. Age And Health
You will have more health issues with age. So your premium becomes expensive.
#2.Gender
Women generally live longer in comparison to men. Again there is a greater chance of a woman to make life insurance claims. So their premiums are a bit higher.
#3. Marital Status
Premiums of long term health insurance are higher for singles than married couples.
#4.Insurance Company
The price varies from one insurance company to another for the exact cost of coverage.
#5.Benefit Amount
If you choose a plan that covers the high cost of health care, your premium will be higher.
#6. Place
The long term care costs differ from one place to another. If you live in a big city where the cost of healthcare is higher, you are likely to pay more premiums.
How Do Long Term Care Insurance Policies Work?
#1. Benefit Period
The benefit period is the length of time the policy will pay you benefits. The benefit period can range from one year to your entire lifetime. The benefit period of insurance varies from one plan to another. If you choose a plan that covers more years, your premiums will go up.
Some long-term insurance companies use benefit amounts rather than benefit periods. You can calculate the benefit amount by multiplying the daily benefit amount with the number of years your plan will cover. 
For instance, if you get a daily benefit amount of $100 for two years (i.e., for 730 days ), your benefit amount will be $73000. If you don't use your $100 daily benefit amount each day, then your policy has a chance of lasting more than two years.
You can choose the benefit amount according to your choice. But before choosing the benefit amount, it's best to check the price of nursing homes, adult daycare centers, assisted living communities, and other elderly homes.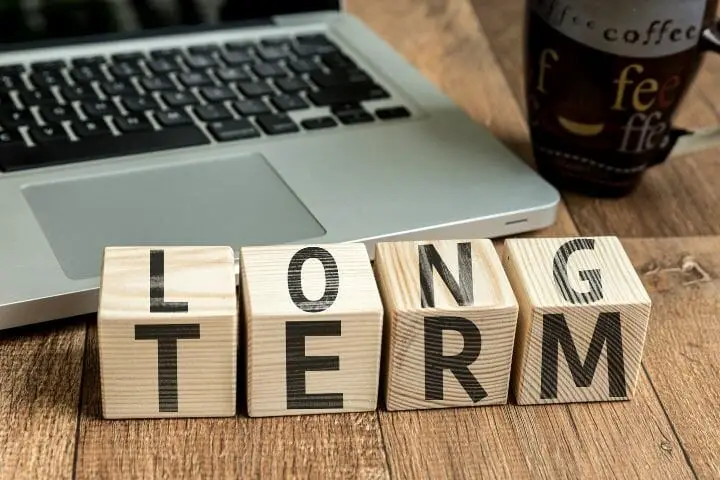 #2. Waiting Period
An elimination period or waiting period exists between your injury or illness and receiving insurance benefits. The policyholder is responsible for his care during the elimination period. It is one of the standard features in most long-term care insurance policies.
However, the elimination or waiting period serves as a deductible in some insurance policies. Instead of paying the lump sum of money required for the care, the policyholder sets the number of days he will pay for his health care. 
The elimination period usually ranges from 30-180 days, depending on your policy. Remember, your premium will reduce if you choose a longer elimination period.
#3. Optional Features
There are some long term insurance companies that offer you inflation protection and nonforfeiture benefits. You have to pay a higher premium to get these benefits.
Inflation Protection
Usually, you will buy long term care insurance years before you draw your benefits. But there is a high chance of medical care costs going up twenty to thirty years from today. 
Inflation protection increases your benefits as per inflation, thus helping you cover the increased cost of health services. The long term care insurance company will give you a comparison of policy benefits which shows with and without inflation protection for 20-30 years. If you don't want an inflation protection option, you have to reject it in writing.
Nonforfeiture Benefits
If you cancel a policy or lose coverage, then the long-term care insurance company guarantees that it will pay some of the benefits you have paid. This guarantee is known as a nonforfeiture benefit. Remember, you have to reject the policy in writing when canceling a policy.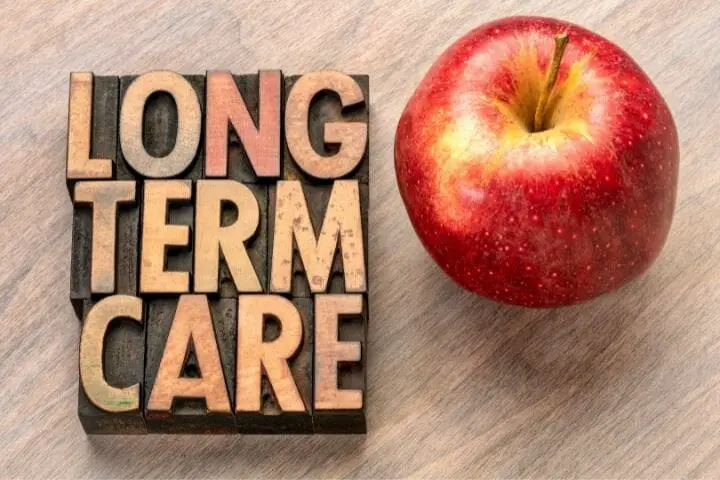 #4. Waivers Of Premium
Some long term insurance policies have waiver provisions in which you stop paying premiums but get benefits. But, the waiver applies only to a few specific cases. For instance, you may stop paying premiums when admitted to a nursing home but not in adult daycare.
#5. Refund Of Premium
The long term insurance company will refund some or all of your premium if you cancel the policy. Again if you die, then your nominee will get a refund.
#6.Restoration Of Benefits
Some policies offer restoration benefits to the original amount if you no longer require care for a specified period, i.e., 180 days. 
For example, let's say you have a policy with a maximum benefit period of 3 years. But you were admitted to a nursing home just for one year, and after that, you don't require nursing care for at least 180 days, then your policy will restore your partially used benefit.
#7. Bed Reservation
Bed reservation is another benefit of LTC that ensures that your bed is secured in a nursing home. For instance, if you stay in a nursing home but get hospitalized for an extended period, then there is a high chance of losing your space or bed in that nursing home. But LTC ensures that you will get your bed when you come back.
What Are Different Types of Long-Term Care Policies?
#1. Individual Policies
Individual policies are policies that you buy directly from the insurance company for yourself.
#2. Group Policy
Sometimes a group offers LTC to all its members. For instance, your employer can provide long term care policies to all its employees or all the retired members and their family members. Group policy requires very little medical examinations.
The insurance company must allow you to keep the coverage after leaving the group. Again you should be free to change the policy when needed after leaving the group.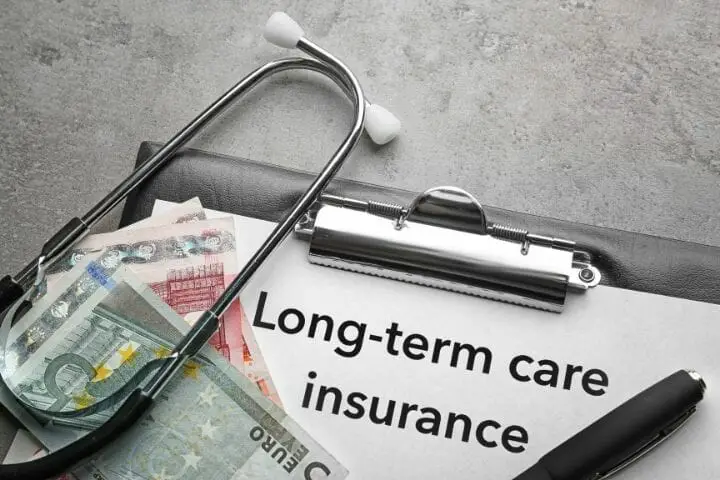 #3.Federal And State Government Policies
If you are a state government employee, you can buy Long-term care insurance from a state government program. Similarly, if you are a Federal and United States postal service employee or retiree, you can purchase long term care insurance from the federal long term care insurance program.
#4.Associations
Some associations offer long term care insurance policies to their members. However, the policy should allow the members to continue coverage even after leaving the association. 
The members usually have to go through a medical exam to buy a policy from the association. You should not join an association to buy a policy. The association may decide to stop offering a long term care policy.
Long Term Care Policy Renewal And Cancellation
A company will renew your policy once a year. But sometimes, it refuses to renew the policy. I am listing some of the possible reasons for it.
The company recognizes that you have lied about your health
You are not paying premiums
You have used all your benefits.
You can cancel your policy any time you like. The company returns your unearned premium if you cancel your policy. 
For instance, if you have paid six months of your premium but decide to cancel the policy in 2 months, the company should refund your four monthly premium. Remember, the unearned premium does not apply to a single premium policy or the policy which requires full payment in one to four years.
A company cannot cancel your policy or refuse to pay claims after having had the policy for two years. It can cancel only if it recognizes any wrong information in the application.
A company cannot cancel your policy for not paying your premium until you stop paying premiums 65 days after the due date. 
The company informs you about the cancellation policy and someone you have designated for not paying the premium 30 days after the due date.
Suppose the company cancels your policy because of not paying premiums. In that case, it is possible to restart the policy only if you send proof that you cannot pay the policy because of physical or mental problems.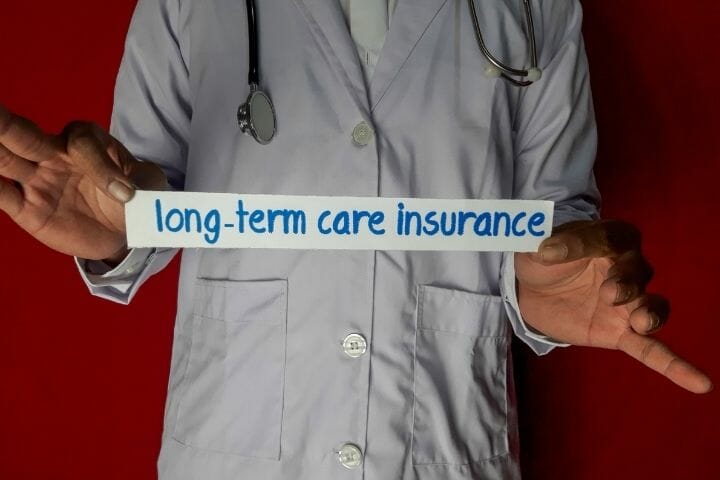 Is Long Term Care Insurance Worth It?
There are two essential things that you need to consider while purchasing long term care insurance
#1. Risk of needing long term care services in old age
The duration of long-term care varies from one person to other. Most 65-year-olds have a 70 percent chance of requiring these services. 
One-third of older adults who have turned 65 will never need long term care services, but 20 percent need them for at least five years. Women usually need more long term care in comparison to men.
#2. Costs
Long term care costs can reduce your retirement savings. The federal health insurance program like Medicare does not account for your long term care. However, it covers the cost of short term care in a nursing home or a hospital.
According to Genworth's Cost of care survey, the monthly median cost for staying in a nursing home is $7756 in the semi-private room, whereas you have to spend $8821 for private rooms.
If I talk about the adult daycare center, then the monthly median cost is $1603, whereas for an assisted living you have it is $4300. You need to remember that the above numbers are just estimated values. 
Your actual costs for your health care can be more of less than the estimated value. The cost of health care in an assisted living community or nursing home depends on the amount of care you need. 
For example, if you need 24-hour supervision for your mental health disorder and food and housekeeping services, your costs will rise more than the estimated value.
Your location also matters a lot. If you stay in a state with a large population and more assisted living communities, then there is a chance that the cost of your primary needed care will decrease than the estimated value.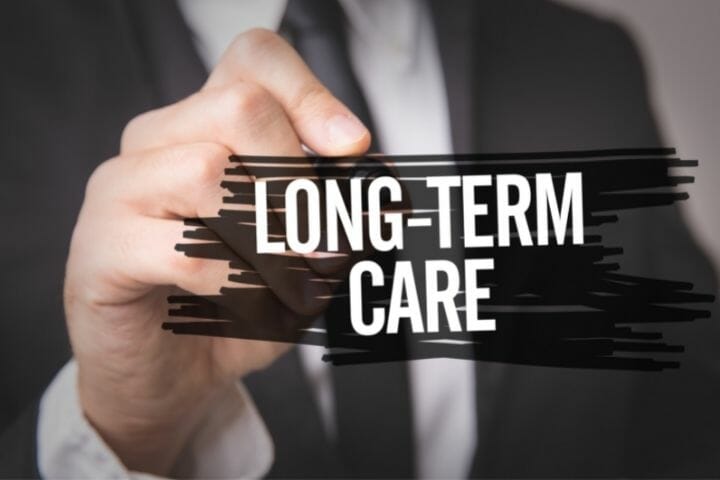 Wrap up
Long term care in golden years reduces your retirement savings. So, it's better to take advantage of long term care insurance policies. However, it depends on your financial condition to buy the policies.
Unfortunately, many American people cannot buy long term care policies because of high premiums. Again there are very few insurance companies that provide long term care policies.
I hope this article has given you valuable information, and please don't forget to share this article with someone searching for this particular information.
You can ask us your further questions about long-term care insurance policies in the comments section, we will be happy to answer all your queries.