February marks an important festival of the heart – no, not Valentine's day! Looking for tips on how can you celebrate national heart month? Look no further!
Cardiovascular diseases are the leading cause of death in America. One in every four persons in America dies because of heart disease.
Therefore, it is important to understand and spread awareness about the causes and risk factors associated with heart diseases. It is equally important to spread the message about lifestyle changes, exercise, and good eating habits that promote heart health.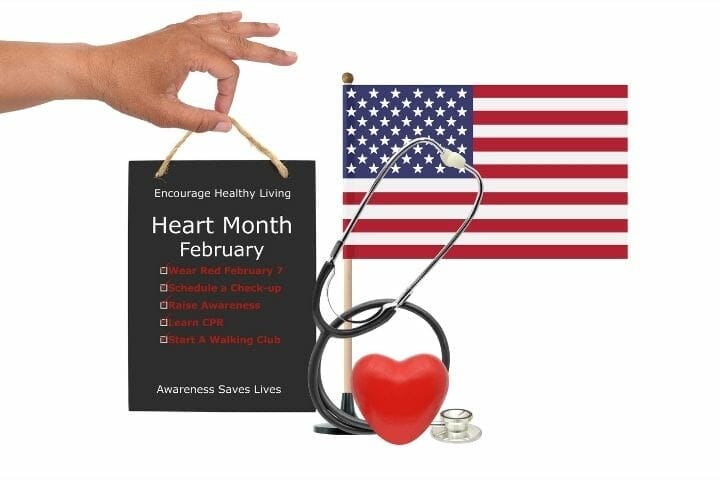 February is the month of hearts as it marks both National Heart Month and Valentine's day. Across many places in America, many hospitals and health systems celebrate National Heart Month to raise awareness about heart health.
Many people wear red in the month of February to promote heart health and awareness about cardiovascular disease. We should keep our hearts healthy as a part of self-care and set an example for other people around us. There are many great ways to take part in Heart Month that you can learn from this page.
What Is National Heart Health Month?
The month of February is a national heart health month marked by NHLBI; throughout this month, individuals and organizations promote awareness regarding heart health.
Many people from different regions to online communities come together for a common goal of eradication of heart diseases and strokes. People use dozens of ways to spread heart health importance during this month.
You might like to read: Recognize Symptoms Of A Heart Attack- A Guide For Caregivers
Why Do We Celebrate Heart Health Month?
Many Americans around the country celebrate national heart month in February to promote awareness about cardiovascular disease and help people by supporting them to fight heart disease.
It is a great way of raising awareness about heart health and urging people to reduce the risk factors that develop cardiovascular disease. With the help of this focus, we can decrease the death rate of people with heart disease.
How Can You Celebrate Heart Health Month?
At this time of year, Americans celebrate National Heart Month in their ways. Some use ideas that promote awareness and support heart health factors. You can celebrate heart health month by sharing heart health messages and more ideas, including:
Take part in social media movements such as #MoveWithHeart or #OurHeart Pledge and encourage people around you, including neighbors, family, and friends.
Start a walking club in your local resident or at work to promote heart health awareness.
Wear a red dress on the first Friday of February, National Wear Red Day, to raise awareness about cardiovascular disease and support other people with heart disease by encouraging them. You can also use social media materials like stickers from NHLBI to spread the message.
Hold a contest between groups or members of your organization or local community to see who gets the most pledges.
Share videos that contain heart healthy information on social media to raise awareness. You can also play that video in the loop at your local gym, office's lobby, and assisted living. To encourage members, you can play a heart health awareness video before your next team meeting.
Challenge the members of your organization to take part in a step contest. You can use trackers that track activities such as steps to determine who takes the most steps.
Invite people to a potluck dinner and raise awareness for everyone by serving heart-healthy dishes. You can get resources for recipes for heart health dishes from the NHLBI website.
You might like to read: Foods To Eat And Avoid For A Healthy Heart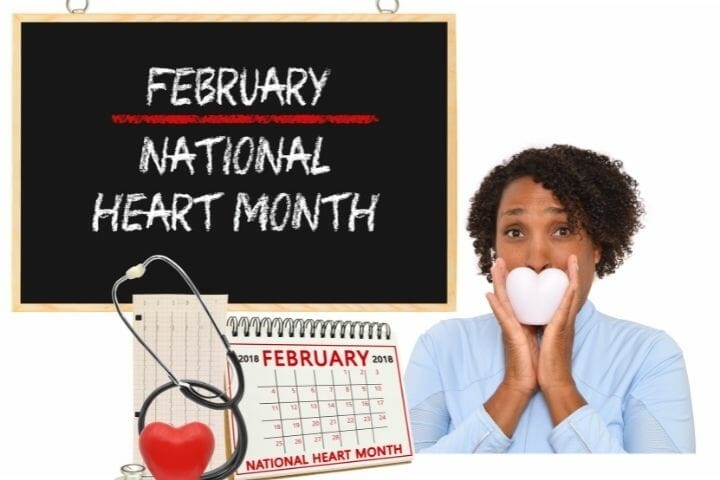 Plan a date, wear red, and go on a hike with your loved one to celebrate National Heart Month. You can also take a romantic walk with your loved one around the park to promote heart health.
Write an article for your local newspaper or newsletter of your organization about Heart Month and ways to maintain heart health. You can also use pre-written articles from NHLBI.
Share a photo or video with captions related to heart health awareness on social media. You can use a hashtag such as #HealthyHeart, #MoveWithHeart, #HeartMonth, and more to spread awareness about it. You can also use different social media platforms NHLBI's heart month materials and use them respectively to promote heart month to your followers, family, and friends.
You can make heart-healthy snacks for the game events. You should invite your friends over and play some sports like football. It helps encourage heart health.
Hold a cooking battle using heart-healthy recipes with your organizations or family.
You can send a press release to your local paper to raise heart health month awareness activities and encourage other communities. You should share the stories of your community members about their significant steps to fight heart disease during the whole month. You can interview a person who beats cardiovascular disease and help share their experience about the condition and treatment.
You can also become a partner with your local hospital and help them in performing heart-related screenings, including blood sugar, blood pressure, body mass index, and cholesterol.
Post flyers containing heart-healthy messages in your resident and faith-based settings. You can also ask your local grocery merchant and pharmacist whether you can put a flier with heart-healthy information into prescription bags or grocery bags at their store.
You can create a Pinterest board with heart-healthy recipes and messages to keep the heart healthy. Share your Pinterest board with your organization, family, and friends.
You can use the NHLBI Heart Month Toolkit. You should share it with your organization, colleagues at health care settings, and other health advocates to spread the word of champion Heart Month.
You can also participate in social work, such as working with local recreation and fitness centers. Encourage the people in the setting about the essential physical activities to help prevent heart disease.
You can ask your local health care providers to speak to your organizations and tell them about the effective ways to prevent heart disease.
You might like to read: 10 Easy Ways of Taking Care of Your Heart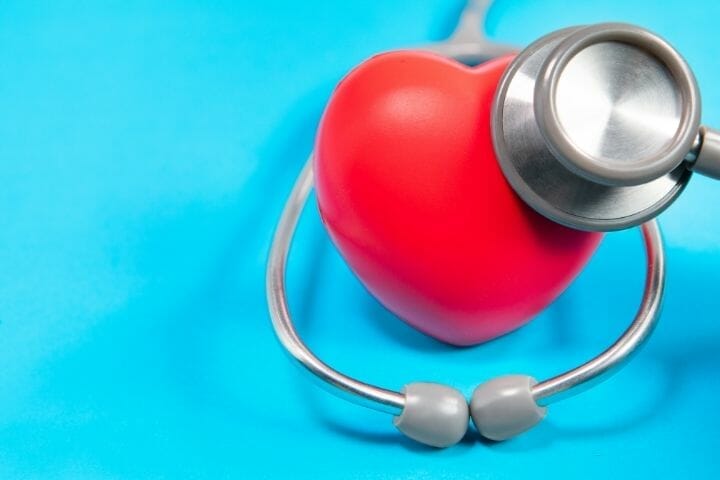 What More Can You Do To Promote Heart Health?
People can promote heart health by carrying their hearts and setting an example for those around them. Many people also celebrate the National Wear Red Day by wearing red clothing to promote awareness about heart disease and help save lives.
You can also join the movement on your social media to support heart health. You can write a blog about Heart Month, the risk factors of heart disease, and what you can do to keep your heart healthy.
A Few Final Words
With the help of these ideas, you should celebrate National Heart Month and promote awareness about heart health in your community.
Spread the word around yourself to increase awareness about heart health and tell others to do the same. We hope you liked some of the ideas we presented here about how to celebrate heart health month. Please do share your take on how you celebrate this important month in the year.