Worried about your heart? Let us show you how to shop for a healthy heart so that you can ward off problems before they happen!
A healthy heart is essential as it helps us fight various diseases like cancer, diabetes, and heart diseases. To have a good healthy heart, you mainly need to focus on the food you eat and other lifestyle components.
But, when we go shopping, we don't understand what to get for ourselves and what not? So before going shopping, it is essential to have a list in hand. In this article, you will come upon the healthy heart shopping tips. So stay tuned into reading this article.
You may also like Foods To Eat And Avoid For A Healthy Heart
What Are The Different Affordable Healthy Heart Tools?
Heart rate monitor:
Function: It enhances your cardiovascular fitness.
By tracking your heartbeat, you can understand your fitness levels. A slower heartbeat at rest indicates good health. A faster heart rate when you are exercising suggests the intensity of the workout. These heart rate monitors can track your heartbeat when exercising or at rest, depending upon your age and fitness.
Your heart rate will define your health. The heart beating from 60 to 100 beats per minute is healthy when you are at rest. Depending upon your condition, your doctor will inform you about how much your heart rate should be.
Blood pressure cuff:
Function: It reads your blood pressure
We get our blood pressure levels tested at least once a year when we visit the doctor or fall sick. But, it is essential to measure blood pressure more frequently for patients with high blood pressure. Hence, a blood pressure cuff is most suitable for you.
You can easily keep track of your blood pressure levels and exclude if anything is harming you through this. Daily habits contribute to blood pressure, so it would be great to have a blood pressure cuff with yourself. It will help you reschedule your routine and eradicate if anything leads to high BP levels.
You may also like Eating Disorder Facts for Teens
Heart health apps:
Function: Improves your heart health by keeping track of various measures
Many wearable devices consist of apps that help you indicate your heart rate. It also shows vital information such as cholesterol levels, weight, and medication.
You can track your blood glucose level. You can track your heart rate after eating junk food. This will help you understand which food is healthy for you.
Healthy Heart Grocery Shopping List
We need to focus on the food we eat and understand the importance of healthy grocery shopping. Let's have a glance at all these essentials.
Refrigerator essentials:
Your refrigerators should consist of fresh fruits and vegetables. They are loaded with minerals, vitamins, and some other nutrients that improve heart health. You can include a wide variety of vegetables and fruits in your refrigerator like
Cauliflower
Dark leafy vegetables
Broccoli
Bell peppers
Berries
Apples
Oranges
Kiwis
Zucchini
Kale
Capsicum
Dairy products:
Dairy products are a good source of calcium and Vitamin B12. You can choose some non-fat options, so soy milk, almond milk, and other non-dairy products can also be good options. Try to select unsweetened products for yourself.
Non-fat yogurt
Non-fat skim milk
Non-fat cream cheese
Low-fat buttermilk
Cottage cheese
Creamers
You may also like Impact Of Too Much Sugar On The Heart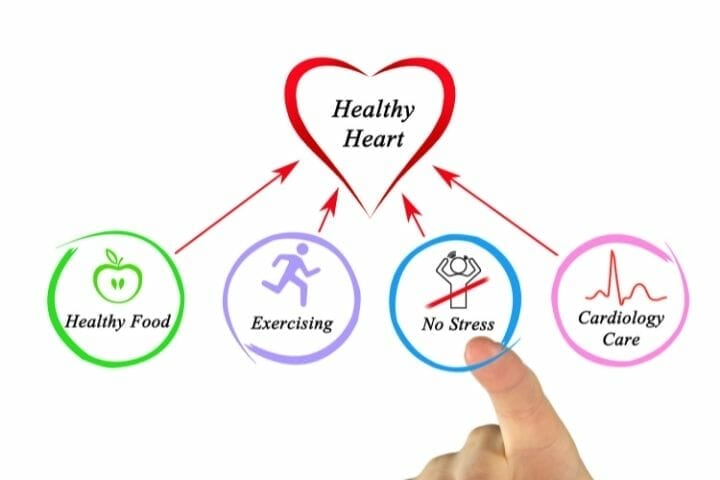 Fish:
Fish are a great source of nutrients, and you should include them at least twice a week in your diet. Instantly cut off excess fats like meat or make meat as healthy as possible. Try to include soya protein and Tofu in your diet. You can consist of fishes like
Seitan
Tempeh
Mackerel
Salmon
Trout
Tuna
Chicken or turkey, ground
Beef
Chicken or Turkey breasts
Frozen foods:
When your favorite food items such as fruits and vegetables are out of season, you can choose frozen forms of these veggies. You can add this in snacks, side dishes. For example:
You may also like Heart Disease And Significance Of Wear Red Day
Healthy Heart Shopping Tips
Read the nutrition labels when you go shopping:
Try to read the nutrition labels of the food for a healthy heart diet. You need to keep track of the sodium levels present in it. Try to limit the cholesterol to 300 mg by checking the nutrition label.
You can exclude the food that crosses the sodium limit of 1500 mg. Many already prepared food to add excessive sodium as a preservative. So try to control consuming it.
Make all the changes realistically:
Don't make all the changes all of a sudden. Try to slowly change bad habits and stick to the routine over the period.
As you make specific dietary changes related to good heart health, slowly try to make some other changes such as exercising, quitting alcohol, and smoking. This will enhance your heart health.
Try to purchase foods high in fiber:
Fiber is known to reduce the blood cholesterol level. It gives you satisfaction and a feeling of fullness. If you are obese, it also helps to maintain a healthy body weight. Include high-fiber foods like beans, whole grains, vegetables, fruits, and nuts. There are benefits in consuming fibers daily.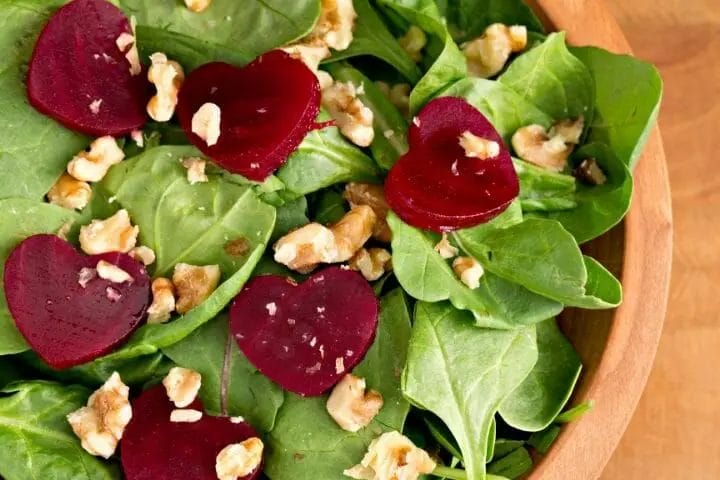 You may also like Benefits Of Magnesium As We Age
Try to purchase rainbow-colored fruits and vegetables:
It is essential to consume at least five servings of vegetables and colorful fruits in your diet. As they are the perfect source of minerals and vitamins, you should purchase them for a healthy heart.
Different colors of fruits and vegetables indicate a particular vitamin and mineral. For example, red and orange fruits and vegetables are the best sources of vitamin C. Dark green vegetables like spinach and peas are a good source of iron. Try to get these veggies and fruits wherever you go shopping. When you consume a balanced diet, it leads to a healthy heart.
Go for a low sodium diet:
Try to avoid eating packed food as it contains high sodium. High sodium content is known to shoot the blood pressure levels in the body. You can get rock salt instead of regular salt.
Wrap Up
Paying attention to your heart health is essential. Many people suffer from heart diseases as they neglect their heart health. There are various ways to take care of your cardiovascular health.
The first thing you can change is to focus on your nutrition and start eating healthy. Various technological tools indicate your heart health. In this segment, you will come across these specialized tools and the food you need to consume for better heart health.