Osteoporosis is defined as a progressive disease that usually affects the quality and density of bone. It is also known as brittle bone disease. Osteoporosis causes bones to weaken. Weakened bones are more prone to breakage and bone fracture.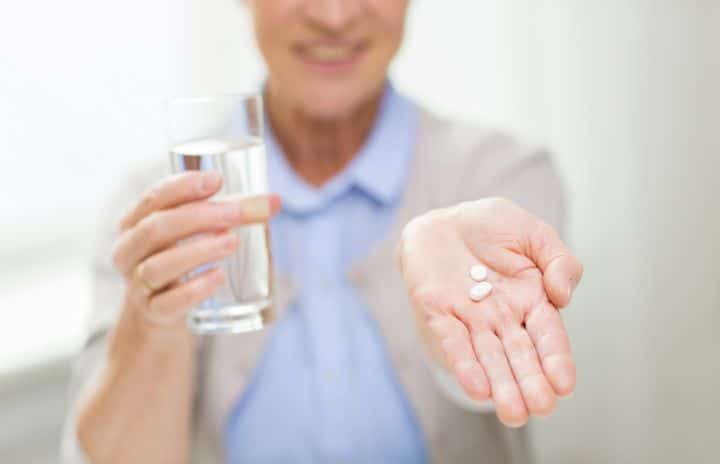 Bone remodeling is a process where there is a continuous cycle of osteoblastic bone formation and osteoclastic bone resorption.
To maintain the process, some essential nutrients are required. Calcium is the most common of all. Our body losses calcium every day through urine, sweat, feces, etc. And the body itself cannot produce calcium.
That is why it is very important to amp up your calcium intake. You can consume adequate calcium through dietary calcium sources; these include milk, fatty fish, cheese, yogurt, and dark leafy greens.
If we take less calcium than the required amount, our body will automatically compensate for it by absorbing the calcium present in our bones.
The more calcium is taken from the bones, the weaker it becomes, the more bone loss occurs, and suffers osteoporosis. There are more interesting facts about osteoporosis and in this article, we will cover facts pertaining to bone-building supplements for osteoporosis.
Best Bone Supplement for Osteoporosis
The best bone supplement required to maintain the overall structure as well as bone mass is calcium.
Calcium is not just responsible to maintain the overall health of bone but it also.
Enables heart to beat
Blood to clot
Muscles to contract
Best Bone Building Supplements for Osteoporosis
The primary supplements required for osteoporosis should contain the following:
Vitamin D
Magnesium
Boron
Vitamin K
Soy Isoflavones
Calcium supplement
Whereas, the secondary supplements required to maintain bone health includes:
Zinc
Selenium
Copper
Manganese
Silicon
You may also like Pros and Cons of Weighted Vest for Osteoporosis
Vitamin D
Vitamin D is the most crucial for bone health and bone density. It helps in calcium absorption and also plays a role in bone turnover.
Sunlight is one of the finest sources of vitamin D for the human body. People living near the equator may find it difficult to get exposed to sunlight and obtain natural vitamin D.
The same goes for the people living near the equator. According to the study, more than 400 adults suffer from osteoporosis due to the lack of vitamin D. Various vitamin D supplements are available in the market to cover the deficiency.
Sources of Vitamin D:
Sunlight
Vitamin D Supplements
Food
Magnesium
This is the second most essential mineral required for the human body. More than 60 percent of the bone tissues contain magnesium.
Recommended Dietary Allowance for magnesium:
310 to 320 mg per day for people ages between 19 to 30 years
400 to 420 mg per day for people ages 31 and above.
According to the study, more than 40 percent of women who suffer from osteoporosis have low magnesium levels. Bone mass density will be increased if the required level of magnesium is maintained in the body. Low magnesium level leads to the fracture of the bone.
Best dietary sources of Magnesium include:
Whole grains
Seeds
Nuts
legumes
You may also like Does Smoking Cause Osteoporosis?
Boron
It is a trace element; however, it is found to play an important role in the overall maintenance and growth of bone.
Recommended Dietary Allowance for Boron by World Health Organization is 1-13 mg/day for adults.
Best dietary sources of boron include:
Dried plums
Dried Apricots
Raisins
Prunes
Vitamin K
Vitamin K is mainly responsible for preventing the breakdown of bone as well as maintaining bone strength.
Recommended Dietary Allowance for Vitamin K by World Health Organization
55 mcg/day for males and females aged between 4 to 8 years
60 mcg/day for males and females aged 9 to 13 years
75 mcg/day for males and females aged 14 to 18 years
120 mcg/day for males aged 19 and older
90 mcg/day for females aged 19 and above
Best dietary sources of Vitamin K:
Leafy vegetables
Brussel sprouts
Broccoli
You may also like Can You Die from Osteoporosis?
Soy Isoflavones
Commonly known as phytoestrogens., are the class of antioxidants. The drop in soy isoflavones in the body results in the breakdown of the bone simultaneously increases the risk of osteoporosis. Postmenopausal women are likely to have low levels of isoflavones.
Recommended Dietary Allowance for Soy Isoflavones
Best dietary sources of Soy Isoflavones:
Fortified cereal
Potatoes
Vegetables
Fruits
Milk
Meat
Calcium
Calcium is the most essential and major mineral in maintaining the structure and strength of bone. According to the study, an approximate risk of 15 to 30 percent is reduced if calcium supplements are taken.
Calcium supplements are widely available in the market in chewable as well as liquid form and various amounts. The best calcium supplements are the one that meets your calcium needs, availability, cost, and convenience.
Calcium carbonate is the best dietary supplement when enough calcium is not taken from the diet. It is needed to maintain healthy bones, nervous system, heart, and also muscles.
Calcium carbonate indirectly reduces heartburn and gives relief to acid indigestion. It is recommended that you choose to have calcium supplementation if you have vitamin D deficiency and need to take supplements.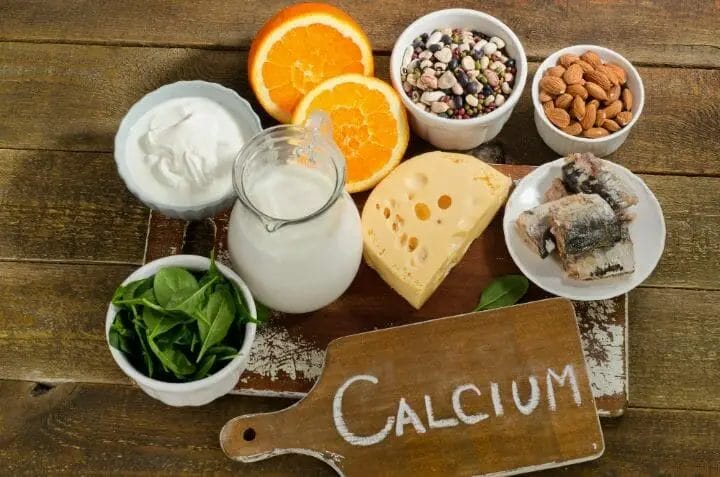 You need to ensure that you have adequate calcium in your body to prevent the onset of serious consequences. Osteoporosis can cause hip pain and you may be more prone to vertebral fracture.
Daily calcium intake for adults suggested by the National Institutes of Health
Best dietary sources of calcium:
Dairy foods such as milk and cheese
Green vegetables such as spinach
Any kind of fortified flour or bread
Fatty fish
You may also like Does Osteoporosis Affect Teeth and Nails?
Benefits of Bone Supplements for Osteoporosis
There are multiple benefits of taking a nutritional supplement like Vitamin D3, Vitamin D2, Vitamin D supplement, and calcium supplementation.
Some of them are listed below:
Increases the overall bone density
Decreased bone loss and bone strength
Maintain the bone mass and healthy bones
Strengthen the bone structure
Helps increase bone density
Benefits of Supplements-Who Should Take It on Priority?
It is recommended that you consume a balanced diet to ensure proper intake of essential vitamins and minerals. However, different people have varying needs and may not be able to get adequate vitamins and minerals through food.
Here's who can benefit the most from supplements:
Those which extreme poor appetite
Those suffering from malabsorption
Pregnant and breastfeeding women
People who have had bariatric surgery, commonly known as gastric bypass.
Vegetarians.
Keep in mind that certain supplements have potential side effects and also interfere with some medications.
The Autopsy of Best Bone Building Supplements
The best supplements for osteoporosis include vitamin D, magnesium, boron, vitamin K, etc. However, supplements alone cannot cure osteoporosis.
You need to take the best bone-building supplements along with daily exercise like weight-bearing, swimming, etc, to maintain the overall bone mass, especially if you are an elderly adult. Yoga and Tai chi for osteoporosis are also good
Management of osteoporosis in the elderly with other chronic medical conditions is trickier and requires timely osteoporosis treatment.
You may also like Intermittent Fasting and Osteoporosis
Best Supplements for Osteoporosis
Our Top Choice – Citracal Slow Release Vitamin D3 Blend
The Citracal Slow Release 1200, 1200 mg Calcium Citrate and Calcium Carbonate Blend with 1000 IU Vitamin D3, Bone Health Supplement for Adults, Once Daily Caplets, 80 Count is our top choice for The Best Supplements for Osteoporosis.
#1. Citracal Slow Release Vitamin D3 Blend
These 1200 sugar-free Citrate and Calcium Carbonate caplets will provide you with vitamin D3 and calcium for bone health-promoting calcium absorption.
You can include Citracal Slow Release 1200 as part of your daily regimen to support strong bones. This blend will make use of patented Slo-Cal Technology to continuously and slowly release calcium. Easy to absorb and gentle on the stomach, Citracal Slow Release 1200 should be taken with food.
Features and Benefits
Combats Bone Aging: Citracal Slow Release 1200 is a sugar-free calcium supplement that supports bone health and boosts your overall wellness and fitness regimen with just 2 caplets a day.
Composition: This essential mineral is needed for bone health; It is made with Calcium Carbonate and Citrate. It contains 1000 IU Vitamin D3 and 80 mg of Magnesium.
Slo-Cal Technology: continuously and slowly releases tiny amounts of calcium and vitamin D3 for easy absorption in a single daily dose.
Why should you buy it?
If you are looking for a sugar-free Vitamin D3 and Magnesium supplement to enhance bone density and bone strength, the Citracal Slow Release would be a great option. Please take care to consume this along with food.
#2. Jarrow Formulas Bone-up
Jarrow Formulas Bone-Up provides comprehensive supplemental nutritional support for maintaining strong, healthy bones.
Features and Benefits
Complete Multinutrient Bone-Health System: It is one of the best bone-building supplements for osteoporosis because this will prevent loss of the bones and will promote the density of the bone.

Composition: Zinc, Magnesium (as magnesium oxide), Calcium, Natural MK-7, Vitamin D3, Vitamin C, (cholecalciferol), Maltodextrin, magnesium stearate, and silicon dioxide.




Gluten-Free Supplement for Osteoporosis.

The Jarrow Formulas Bone-up is up-to-date with the latest breakthroughs in bone health.
Why should you buy it?
If you are looking for a rapidly absorbable calcium supplement to reverse osteoporosis and get stronger bones, the Jarrows Formula Bone-up would make a great choice for you. Users who have consumed this routinely say that their subsequent Dexa scan showed positive results.
You may also like Apple Cider Vinegar and Osteoporosis
#3. New Chapter Calcium Supplement with Vitamin K2, VitaminD3, and Magnesium
This is a highly rated plant-based vitamin D3 and Calcium supplement that is one of the best supplements for Osteoporosis. It is a non-GMO project verified, 100% vegetarian supplement for osteoporosis, Kosher, and certified Gluten-Free by NSF.
Features and Benefits
Plant-Derived Calcium: Plant calcium from sustainably harvested Red Marine Algae to reduce the risk of osteoporosis with consistent use.

Formulated with  Vitamin K2 will help direct calcium to bones, Vitamin D3 to give better absorption, 70 whole-food trace minerals, and magnesium.

Composition: Vanadium, Silica, Strontium, Magnesium, Calcium, Vitamin K2, Vitamin K1, Vitamin D3, Papain [deactivated], Bromelain [deactivated]), Organic Barley Grass, Organic Gum Acacia, Maltodextrin, Hypromellose, Silicon Dioxide, Sunflower Oil.

Sustainably Harvested supplements for bone strengthening and bone density.
Why should you buy it?
If you are looking for a sustainably sourced Vitamin D3 and Calcium Supplement for osteoporosis, this is a great choice. Users find that it increases bone mineral density and enhances bone health, leading to minimized risks of bone loss and osteoporotic fracture.
#4. Garden of Life Mykind Vegan Plant Calcium with D3 and K2
This is an organic calcium vitamin is made from real food; it is created with over 20 fruits and vegetables and is yet another organic, plant calcium that is certified USDA Organic, Non-GMO Verified, and Gluten-Free with No Synthetic Binders or Fillers.
Features and Benefits
Plant-Based Calcium Magnesium Composition: This formula includes Vitamin K2 MK7 and Vegan D3 from lichen will help for bone health and will result in osteoporosis risk. It contains Plant-Sourced Calcium of 800mg which is from Organic Algae.

Easy to Digest: The MyKind tablets are tiny making it easy for swallowing these tablets of calcium magnesium and are easy to digest; it does not cause any disruption to the stomach acid.

Organic Fruits and Vegetables: Our organic calcium vitamin is made from real food – over 20 fruits and vegetables.
Why should you buy it?
If you are looking for a top-rated plant-based, organic, vegan whole food supplement to reverse osteoporosis, this one makes a great pick.
You may also like What is the Difference Between Osteoarthritis and Osteoporosis?
#5. Life Extension Bone Restore with Vitamin K2
This calcium supplement for osteoporosis has K2 and Boron which makes it absorb the calcium much better.
Features and Benefits
Composition: Vitamin D3 (as cholecalciferol) 1000 IU, Vitamin K2 200 mcg, Calcium (as DimaCal® dicalcium malate, Magnesium, Zinc, Manganese, Silicon from horsetail extract (herb) and Boron.
Moderate Doses of Supportive Minerals: This supplement contains supportive supplements that help your body absorb calcium better.
Why should you buy it?
The Life Extension Bone Restore supplement for osteoporosis does not contain a high amount of calcium, but it contains a list of supportive minerals that boost calcium absorption. A regular calcium supplementation will reduce bone turnover, increase bone mineral density, and produce positive results for those suffering from osteoporosis.
Overall, adequate supplements, an osteoporosis diet plan, and regular exercise for delaying the onset and live well with osteoporosis.