What happens when you face problems with home care agencies? Below we look at some common problems, and how you can avoid them.
Do you have a senior member in the family? Do they need proper care that you cannot give due to busy work schedules? If yes, then why not contact a home care agency? Caregiving is a full-time job, and the caregiver needs to be available 24X7 for the elderly.  
Did you know that 29 percent of American adults take up caregiving facilities? 
Yes, the numbers are large, but it is the truth. Senior members of the family after a certain age need proper care. They love to get cared for at home and are scared to go outside their comfort zone. Lastly, home healthcare is cheaper than nursing and other care options. This is the reason home care agencies are growing day by day. 
But before contacting an agency, you need to know about the problems with home care agencies. This article will tell you what challenges home care agencies face.
Problems With Home Care Agencies And How You Can Avoid It?
Finding a reliable company that can take care of your family member as you do is not impossible but difficult. The reason is you cannot hand over someone the responsibility of taking care of your old parents or grandparents just like that. 
Though these agencies prove to be life-saver for those elders who need assistance. But, a lot of problems come up after you select one. Take a look at these problems that you can face if you agree to a home care agency.
Problems that people face or family members face with home care agencies:-
Proper Communication:

Communication is one of the biggest problems that people face. Things between the client and the caregiver agency get messed up due to poor communication. Every small detail about the client must be discussed with the caregiver. See to it that the caregiver and the patient are comfortable with each other. Ensure that the caregiver, the doctors involved, and the medication process is all synced together. This will not lead to any communication gap.

Lack of training: Ensure that the caregiver you are appointing is trained in this field. Experience counts in everything you do. Therefore, it is essential to know about the caregiver's expertise before hiring them for your family member. Old-aged people require extra care and love. Older people act like small children and get fussy with small things. The caregiver needs to know how to handle mood swings, behavior, healthy hygiene habits, cleanliness, and much more.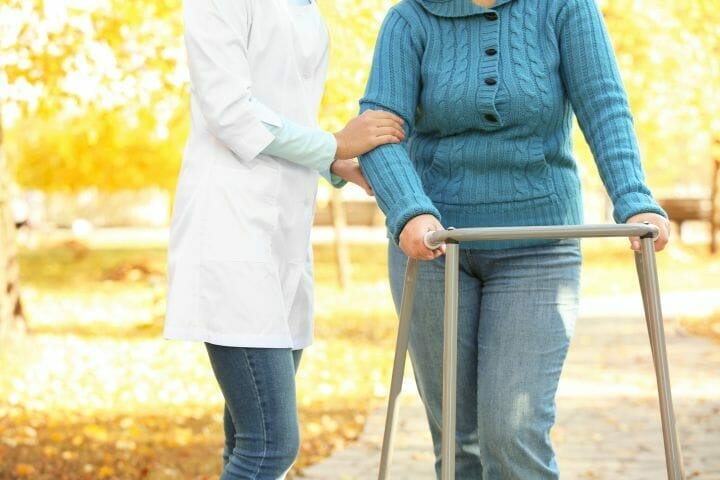 Do not tolerate irresponsible behavior:

many a-times, it is seen the caregiver tries to act smart with the older adult. Make sure that he/she follows all the medication processes from time to time as scheduled by the doctor. The caregiver needs to be punctual with the work given. As he/she is with your family member most of the time, there are chances that they behave like family members. It is excellent but not always. It is also essential to maintain an employee and employer relationship with the caregiver.

Technology is a big issue that you may face:

too much of everything is terrible. Some clients complain that their caregiver spends most of the time on the phone and surfing the internet. He/she is appointed to take care of the older adult, making them remember this is important. Let them spend maximum time with the older adult. Make sure they do not mix their personal and professional life. Caregiving is a full-time job, and they are getting paid for this job. Keep reminding them.

Differences between the caretaker and the caregiver due to culture: Before hiring someone for a caregiver's job, ensure that they know the language the caretaker speaks. Understanding the client's requirements is crucial for the caregiver. Thus, before selecting or contacting a home care agency, explain your requirements and culture to them.

It is essential to ensure that the older adult who requires a caregiver is

satisfied with the caregiver.

Sometimes older people cannot express what they feel and start behaving differently. That shows their frustration. Thus, make sure that the caregiver is giving quality care to the older adult. Your family member needs to be 100% satisfied with the caregiver.
Hence to avoid such problems, there must not be any communication gap between the caregiver and the client. Make things clear right from the beginning. This will help make a crystal clear relationship with the agency, caregiver, and client. As a last recourse, you can always make a formal complaint.
You may also like Assisted Living Insurance Costs
What Are the Duties of a Home Caregiver Staff, and How Can You Take It up as a Career?
Being a caregiver is one of the fastest-growing professions in America. You must have seen that as people age, they want someone to take care of them. They want to age at home rather than at the hospital or health care centers. If you're going to help older adults and want to take it up as a profession, it can prove very fruitful if you have the art of understanding and caring for people. Showing people the empathy they need during old age is a crucial part of caregiving.
Before taking up this as a full-time job, you need to understand what exactly a home caregiver is.
Who Is A Home Caregiver?
A caregiver helps seniors age beautifully in their homes with the proper care and attention they require in their old age. For caregivers, it is essential to plan the help schedule with the family members and the doctors who are aware of the medical condition of the older adult. All those individuals who already have experience of caregiving or babysitting prove to be the best caregivers.
Where Can A Home Caregiver Work?
Many agencies are working on caregiving jobs. They find clients and send the caregiving staff to the client's house. It is the agency that helps the caregiver find a client; the agency is the one that manages the payroll and overall care development path for a caregiver. Some agencies are there to provide new caregivers training for this type of job. But only when the person is interested in serving and helping people cure.
You may also like How to Get Into Assisted Living With No Money
What Is The Primary Job Of A Home Caregiver?
Providing one-on-one help to senior citizens or people who are disabled or face some severe health issues is the primary job. A patient can have more than one caregiver at a time according to their requirement. 
Helping people with doing their basic day-to-day chores is the job of the caregiver. Making the older adults eat meals properly, give them proper medication, take them to the washroom, bathing, brushing, playing with them, and much more is the caregiver's job.

The caregiver needs to document the progress of the older adult he/she is looking after. Making a progress report according to the care plan can help. It is essential to report to the family and the agency about the caretaker and their progress. 

One of the crucial parts of a caregiver's job is maintaining the hygiene around and for the client. Making the bed, keeping the older adult clean and tidy is also the job of a caregiver. Let your patient live in a neat environment. 

Caring is an essential aspect of the caregiver's profession. Helping your client get in and out of bed, the wheelchair, take them for regular check-ups is vital. Taking the patient for a walk and driving them to a place near-by is also the work of a caregiver. 
How Much Does A Caregiver Earn?
Every company is different and offers a unique package/salary. But you can earn well if you have working experience as a caregiver. Some companies also provide live-in per week that may vary according to the requirements of the client. By working as a caregiver, you earn good and get a Certified nursing license/certificate.
By contacting local home care agencies and getting on-the-job training, you can learn basic skills to become a caregiver. 
What Are The Primary Problems While Starting A Home Care Agency?
Turnouts and call-outs:

One of the basic

problems with a home care agency

is that there are chances that there will be a lot of turnovers. There are times where you appoint a person as a caregiver, and on the day of visiting the client, he/she will not show up. Yes, this is the

major problem that home care agencies face

. Be prepared to face turnovers in your business and call-outs. Therefore, before starting a home care agency, it is crucial to appoint reliable people. Have some extra staff so that in case of turnouts you can send another staff to fulfill the client's requirement.

Be ready for hands-on:

some people think that as you will start your business, everything will fall into place, and it will be easy to recruit staff, do the documentation process and find clients who will pay reasonably, and much more. But the truth is that things do not happen as we want them to happen. You need to be available for the client 24X7.
You may also like How to Decide Where to Live in Retirement
Problems With Home Care Agencies
Getting good, trustworthy, and experienced staff

: One of the biggest challenges that home care and health care agencies face is getting trained and professional staff. According to a survey in the year 2030, there will be a shortage of almos

t 100,00 caregiver staff in the U.S. Thus; you can increase the popularity and demand of home care agencies. The main issue is finding a reliable team for taking care of the elderly. But, with changing technology, staff turnovers will reduce, and more skilled staff will be available. 
Improper documentation of the staff's details: this is

another problem that home care agencies face. Many people who are willing to work with these agencies do not have proper documents available to them. Offering them jobs can be difficult for the home care agencies. Without knowing the agency and its staff, no client will allow the agency to send their staff for home care. This in turn, results in revenue loss for the company. According to CERT, there are companies with 90 % insufficient documentation that results in Audit denials.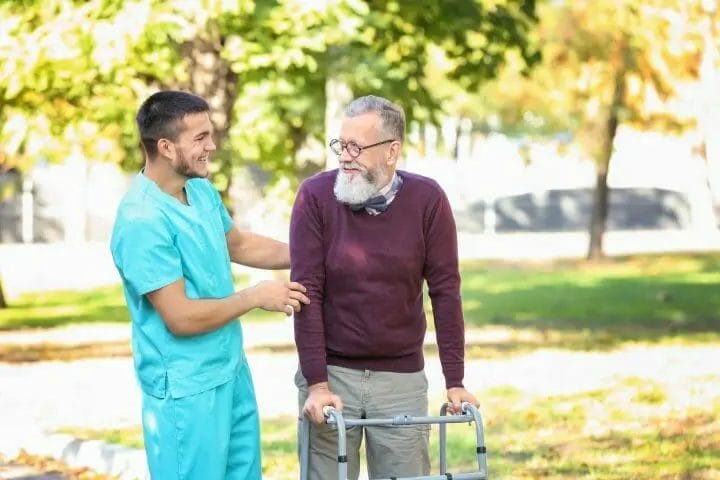 To keep the cash flow in a feasible position becomes difficult for Home care agencies. It i

s crucial to follow the PGDM model made in the year 2020. This will help to evaluate operations in every way to keep the company going. Following the patient-Driven Grouping Model will help the company to manage the payments, staff, and other documentation processes smoothly.

Customer satisfaction and the ratings they give for the quality of services decide where a company stands

. It is essential that the elderly adult the staff is taking care of must be satisfied with the services, behavior, skills, hygiene quality, and much more. Without star ratings, the reputation of a company can be at stake. According to recent news, only five% of Home care

agencies have received five-star ratings. This is a huge p

roblem that home care agencies face.

Thus, maintaining proper staff, documentation, and providing quality services can make home care companies capture the market correctly. The aim of these companies must be patient satisfaction with 100% quality service through trained staff.
You may also like Are Seniors' Apartments Cheaper than Normal Housing?
Frequently Asked Questions
What is the turnover rate according to the home care agency?
Home care agencies experience a maximum turnover rate of almost 66%, according to a study done in 2017.  The average CNTrate is around 8.8% to 37%. The turnover rate is low due to lack of experience, customer satisfaction, and imperfect hiring process. Finding reliable people who want to help older adults is challenging. 
Which is one of the best home care agencies in America?
Elders want the caregivers to help them live their lives in the best possible way. Nurse Next Door is one of the best home care agencies due to the high ratings it has got from its customers.
You may also like Factors to Consider Before Choosing an Assisted Living Facility
Conclusion
Aging can be painful and stressful as elders either have health issues or have mobility issues that depend on others. Home care agencies are one solution for older adults so that they can lif=ve their life with ease. The article mentioned above will give you detail about problems with home care agencies.