Are you looking for a good senior care franchise for your elderly relative or parent? We have listed below some of the best senior care franchises in America.
According to the US Census Bureau, the number of Americans above 65 years old will nearly double, i.e., from 52 million in 2018 to 95 million by 2060. 
But old age comes with physical and mental challenges. Some people may have mobility issues or are restricted to their beds. They might have to depend on others for simple daily activities such as brushing, bathing, dressing, and feeding. This is where senior care franchises come into the picture.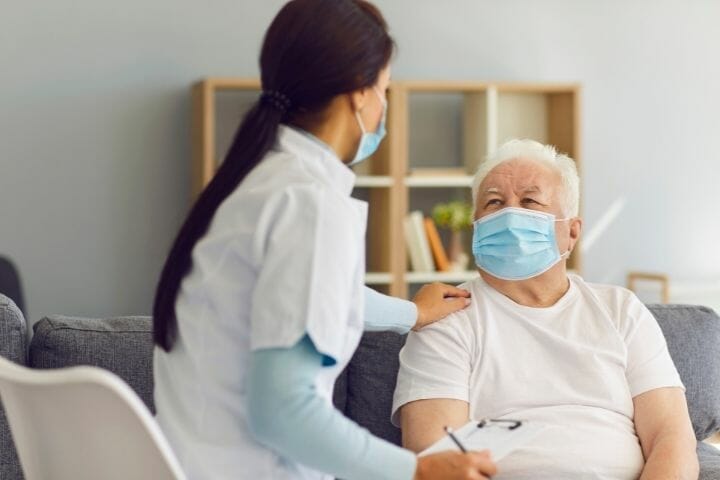 This article lists some of the best senior franchises that you can look for to provide care for your loved ones. We have also shared investment details if you are looking at this rapidly growing area as an investment avenue.
Why is Senior Care Franchises Needed?
Many Americans don't want to move to elderly homes because of financial and personal issues. 
The Genworth survey, one of the most trusted surveys regarding elderly care costs, tells us that the monthly median cost of sending your elderly parents to a nursing home is $8821 for private rooms and $7756 for semi-private rooms. If I will talk of Assisted Living facilities, then its monthly median cost is $4300. Do keep in mind that the survey was done in 2020, so inflation would have worked its magic on these numbers even further.
The cost is so high that many older people cannot afford it. Again older people find it challenging to adjust to a new environment. So almost 90 percent of Americans above 60 years old prefer to stay at home in their golden years, which has led to the growth of the senior residential care franchise industry.
The services provided by franchises may vary from each other. Some older people need medical care, while others need nonmedical assistance. Some franchises work with disabled people or older people who want to recover from medical conditions. 
However, any franchise aims to make older people feel comfortable and live independently in their golden years.
The Eleven Best Senior Care Franchises
#1. Right At Home
Initial investment: $80,000 to $147,000.
No. of units – 614
Right At home was founded by Allen Hager in Omaha in 1995 and had been franchising since 2000. It offers home companionship, personal, nursing, and specialty care to older adults.
The caregivers of this company help the seniors in light housekeeping like taking out the garbage from their house, home organization, and cleaning. 
They prepare nutritious meals for older adults, which is essential for their health. Additionally, they play games with seniors and encourage them to do light exercises reasonably necessary for their physical and mental health.
Some older adults find difficulty in walking or climbing stairs. The caregivers help these older adults in wheelchair assistance or getting in and out of bed. Personal hygiene is quite essential in old age. The Right in-home caregivers provide service in bathing, grooming, and dressing.
Right At home provides skilled nursing services to older adults, including visiting nurses, giving insulin, wound care, catheter care, and others.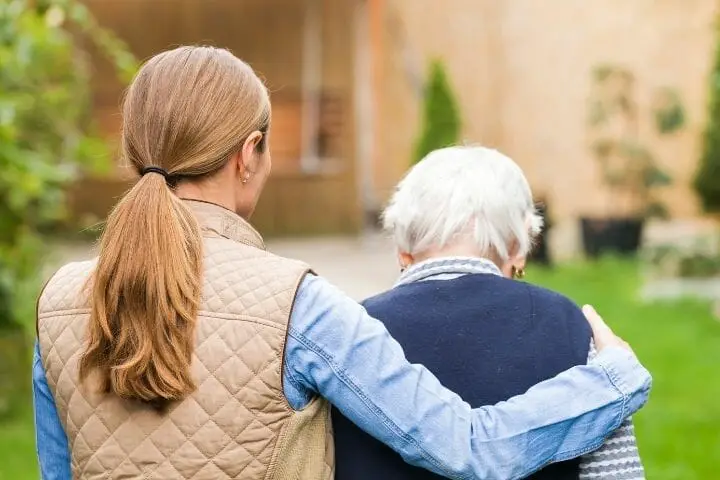 #2. Home Instead Senior Care
Initial investment: $109,000 to $125,000
No.of units- 1094
Paul and Lori Hogan founded Home Instead Senior Care in 1994 and have been franchising since 1995. It provides personal care services like bathing, grooming, and dressing. The caregivers will do light housework, provide nutritious meals, and general companionship.
You might like to read: How To Fight Ageism In Your Job Application
#3. Interim Health Care
Initial Investment: $126,000 to $199,000
No. Of Units-597
Interim health care was founded in 1966. The care option includes in-home care and hospice care. The company helps older adults give medications at the right time, which is quite essential for their health. 
Additionally, they help seniors in laundry, preparing meals, light housekeeping, toileting, bathing, transferring from one place to another, and feeding. The caregivers give importance to enrichment activities to give older adults more happiness as they age.
#4. Visiting Angels
Initial Investment: $123,000 to $161,000
No. Of Units: 578
Visiting Angels were founded in 1992 by Jeffrey Johnson and has been franchising since 1998. It offers hourly care,24 hours care, and overnight care to help older adults assist with daily activities. The care services provided by this company are respite care, companionship care, light housekeeping, personal care, and reminder medications. 
The philosophy of this company is that every older adult deserves to have affordable and qualitative in-home care assistance.
They also offer a constant companion device that works with Amazon Alexa smart speaker. Seniors can make a call without using their hands, i.e., just saying, 'Alexa, call my son.'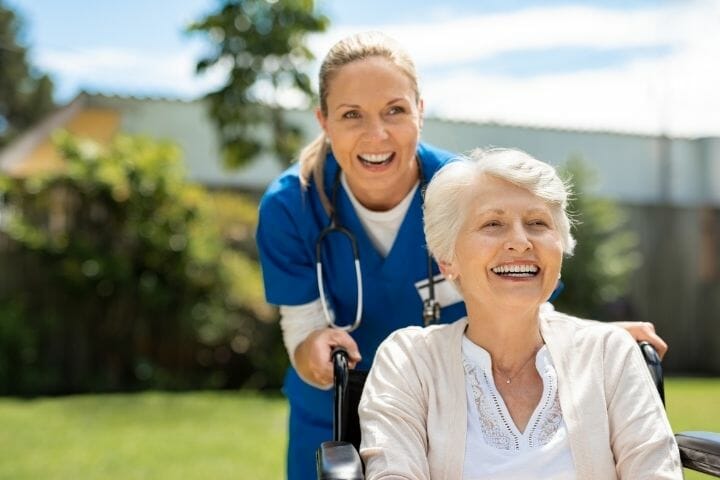 #5. Synergy Home Care
Initial Investment : $39,130 -$160,057
No. Of Units -347
Peter Tourian founded Synergy Home Care in 2001 and started franchising in 2005. It sends caregivers to the home of older adults to assist them in daily activities. It includes transfer assistance, bathing, feeding, preparing meals, light housekeeping, companionship, transportation, and various others.
#6. Bright Star Care
Initial Investment: $102,000 – $169,000
No. Of Units: 342
Bright Star Care was founded by Shelly Sun in 2002, and it has been franchising since 2005. It provides both medical as well as nonmedical care to people. However, senior care is its primary focus. 
It provides home care services to older adults like personal care(bathing, grooming), nutritious meals, companion care, home care(light housekeeping, laundry), oral and personal hygiene. 
Moreover, it provides professional care for early, middle and last stage Dementia care to seniors so that they live with dignity and enjoy optimal health and emotional wellbeing.
#7. Senior Helpers
Initial Investment : $109,000 – $151,000
No. Of Units: 331
Senior Helpers was founded by Tony in Maryland in 2001 and has been franchising since 2005. It offers a wide range of senior in-home care services, including personal care like meal planning, bathing assistance, diet monitoring, dressing and walking, medication reminder, and help in personal hygiene. 
Additionally, it offers Alzheimer's and Dementia care, Parkinson's care, chronic disease care, chronic disease care, respite care, surgery assistance.
The Senior Helpers even help Veterans understand how they need to apply for Veterans Aid And Attendance benefit program. The program pays older adults for their in-home care services to live comfortably and independently.
#8. ComForCare Home Care
Initial Investment:$79,000 – $150,000
No. Of Units – 206
ComForCare Home Care was founded in Bloomfield Hills, Michigan, in 1996 and franchised since 2001.
It assists seniors with disabilities or recovering from surgery or hospitalization by providing nonmedical services like grooming, bathing, dressing, transportation, meal planning, light housekeeping, and companionship.
The franchise has a special program called Dementia wise to care for Dementia and Alzheimer's patients. It pays special attention to transition care when a person returns from the rehabilitation center, hospital, or nursing home.
The company provides nursing services in some locations. The services include:
Wound care(wound assessment, dressing changes).
Intravenous injection.
Feeding tube management.
Home ventilator management.
Tracheostomy management.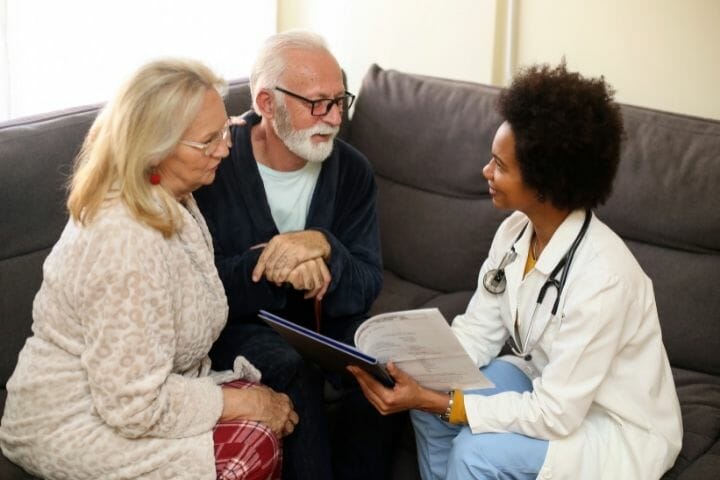 #9. Griswold Home Care
Initial Investment-$106,000 – $133,000
No. Of Units – 181
The Griswold Home Care by Jean Griswold in Philadelphia in 1982 and has been franchising since 1984. The company serves older adults who remain independently at home or are disabled or bedridden and cannot do essential daily activities.
The Griswold Home Care offers personal care (cooking and preparing meals, light housekeeping, laundry), companion care, hospice care, and overnight care. Additionally, it serves respite care services which help the primary caregiver to take a break either for a few hours or a few days a week.
Patients with Alzheimer's disease and Dementia often experience problems concentrating on their everyday tasks. The caregivers of Griswold provide compassionate care to seniors with Alzheimer's disease or any form of Dementia.
#10. FirstLight Home Care
Initial Investment- $113,000 – $199,000
No. Of Units -190
The FirstLight Home Care was founded by Jeff and Devin Bevis in Ohio in 2009 and franchised since 2010.
It provides home care services to senior adults who need assistance in their daily activities. The services include personal care( feeding, bathing, preparing meals, toileting, eating assistance, oral hygiene), companion care, dementia care, brain health services, respite care, and a travel companion program.
#11. Nurse Next Door Home Care Services
Initial Investment :$108,115 -$202600
No. Of Units – 200
The Nurse Next Door Home Care Services was founded in 2001 and franchised in 2007. It offers home care services to seniors like respite care, companionship, personal care(feeding, bathing, meal preparation), nursing care(medication management, dementia care), transportation care, end-of-life care, and others.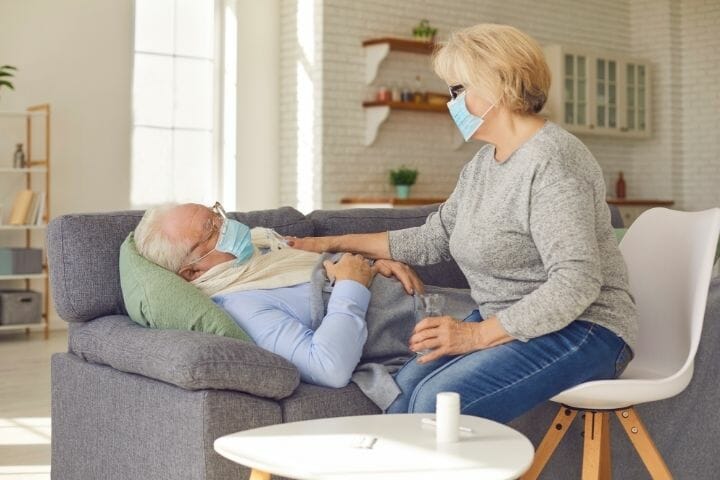 Wrap Up
The US Census Bureau predicts that adults above 65 years old will comprise 20 percent of the American population by 2030. Older adults in the United States prefer to age in place, choosing their own homes rather than elderly homes or nursing homes. 
I have listed some of the best senior care franchises. You can choose any of them which will help your older parent or relative to stay comfortably in their place while also getting the best care for themselves. 
I hope this article has given you the right information that you need! If you loved the information, please do not hesitate to put in a good word for us on social media and on your group posts. 
If we missed out on some franchises or did not answer some queries that you had, feel free to drop us a message in the ol' comment box below, and we will definitely get back to you at the earliest.