Everyone needs assistance, and although friends and family are there to help, professional care is needed sometimes. Let us discuss how to become a caregiver and help others in their time of need.
What Is a Caregiver?
Professional caregivers are there to help their clients with everyday duties and provide company. They do not give medical care. Caregivers, on the other hand, give a human touch. 
They build close ties with the people in their care by assisting them with everyday chores that a senior or someone who is physically disabled may be unable to do independently. A caregiver may assist those who would otherwise be unable to live independently in terms of bathing, food shopping, or even cooking their meals.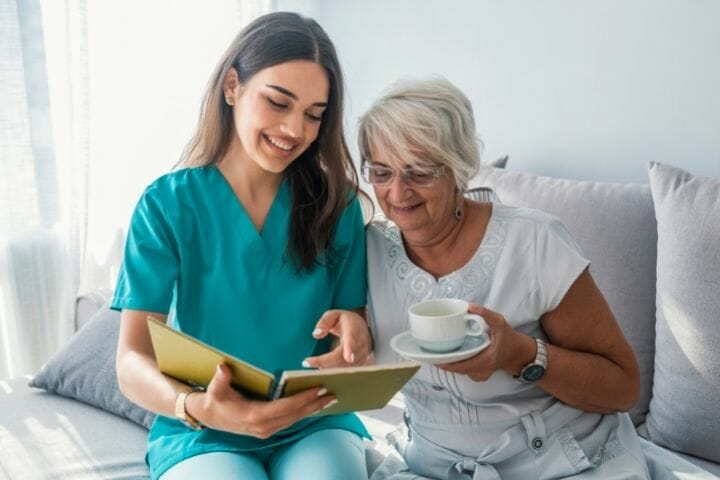 Why Become a Caregiver?
Fulfilling
Caring for others is a gratifying profession—caregivers look out for those in need who have contributed so much to our world. You may feel proud of taking care of others. 
Additionally, caregivers and residents create unique ties. Caregivers provide seniors with someone to speak to, laugh with, and engage with, which enhances both the senior and the caregiver's mental health.
Enriching Relationship
Because carers spend most of their time interacting with residents and other caregivers, they must love dealing with people. These should be persons who are active and cheerful while conversing with others.
Making a difference
Caregivers can make a difference in people's lives. Some residents grow lonely or depressed, but a good caretaker can assist them in improving their attitude. Residents genuinely appreciate all of the assistance caregivers offer, particularly the tasks that are not part of their job description.
Financially Rewarding
Caregivers typically earn anywhere between $10-$20 per hour, but in certain states and with the right qualifications, a caregiver can make upto $38 per hour as well.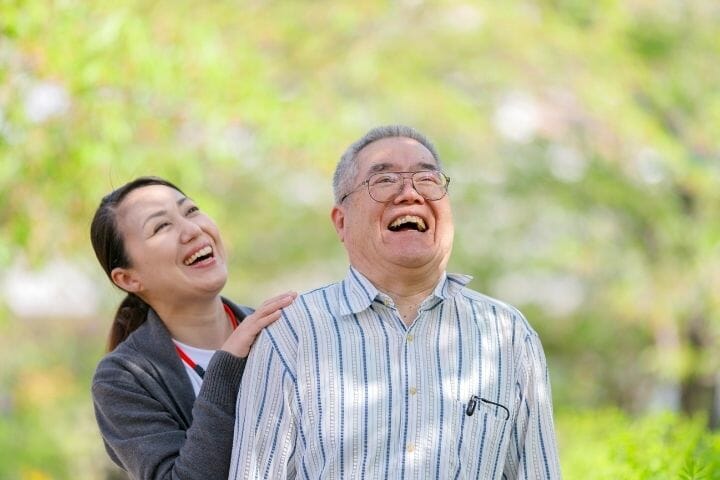 How To Become a Caregiver?
There are two primary avenues for becoming an in-home family caregiver. 
The first is volunteering; 
The second is turning caring into a job.
If you're considering volunteering, your most significant reason to become a caregiver will be a desire to help others in need. Numerous charity organizations provide free caregiving services to those in need and depend on volunteers to satisfy their requirements. 
Make sure that the organization you are working with should offer you essential training to ensure that you understand the definition of a caregiver and the specific obligations of a volunteer caregiver with the organization you pick. 
Given that you will not be compensated for your volunteer work, excellent time management is critical to balancing your regular employment with caregiving activities and avoiding caregiver burnout.
You may become a caregiver for a family member in one of the following ways:
Through Caregiving Agencies: As an employee, you will be allocated a customer (a family member) and paid monthly, just like any other work.
Direct Employment: Obtain direct employment from individuals in need of help or their families; the individual or family will compensate you for your efforts.
Government Caregiver Programs: Provide caregiving services to those who qualify for government caregiver stipends; the government will compensate you.
Volunteering: Volunteer with an organization or for your family; you may care for a family member, a friend, or a neighbor without expecting money.
Family Caregivers: Family caregivers are essentially family members taking care of their older loved ones or those in need. In certain cases and states, family caregivers can also be compensated for the service they provide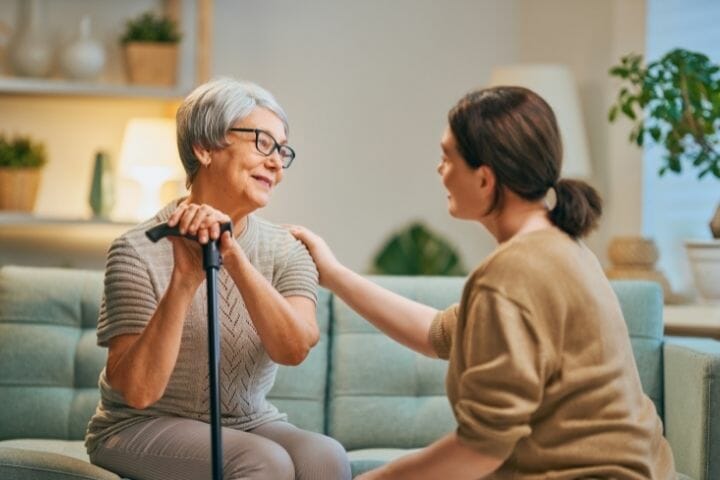 Becoming a Paid Caregiver
There are several methods to earn money as a caregiver. The following organizations may employ you:
A home care agency, an adult family home, an assisted living facility, or a nursing home and be compensated for providing care by the agency or institution.
The individual in need of care will be compensated directly by them.
The state will compensate the individual in need of care for providing care services.
Home care agencies and facilities hire caregivers.
Home care organizations recruit, train, compensate, monitor, and hold you accountable for the care you offer as a paid caregiver in another person's home. Contact them directly to inquire about current vacancies. To find home care agencies in your region, use The National Association of Homecare and Hospice's locator.
Adult family homes assisted living communities and nursing homes employ, train, compensate and oversee carers. Contact them directly to inquire about current vacancies. Utilize the links provided to learn more about these sorts of institutions and to get a list of facilities in your neighborhood.
You might like to read: Certified Aging in Place Specialist: What Do They Do and How to Become One?
Where to Get Caregiver Training
A care plan specifies the sorts of care duties that an IP is permitted to do and the hours for which the IP will be compensated. The care plan is the outcome of a care assessment conducted by a DSHS social worker/case manager in collaboration with the individual who requires care.
To enter into a contract with the state, an IP must satisfy several conditions, including the following:
Must be at least 18 years old.
Pass a background check for criminal convictions.
Present a photo ID and be permitted to work in the United States.
Not be the care recipient's husband.
Sign a contract with DSHS and agree to all of its terms and conditions.
Complete all caregiver training criteria successfully.
Individuals receiving Medicaid assistance to pay for long-term care services and who want to hire you as their IP should contact their case manager.
Most persons who care for an adult family member or acquaintance do not get compensation. Caregiver training may teach you many of the same skills that professional in-home caregivers master.
 However, if none of these choices works for you, contact the Department of Aging in your state for further services.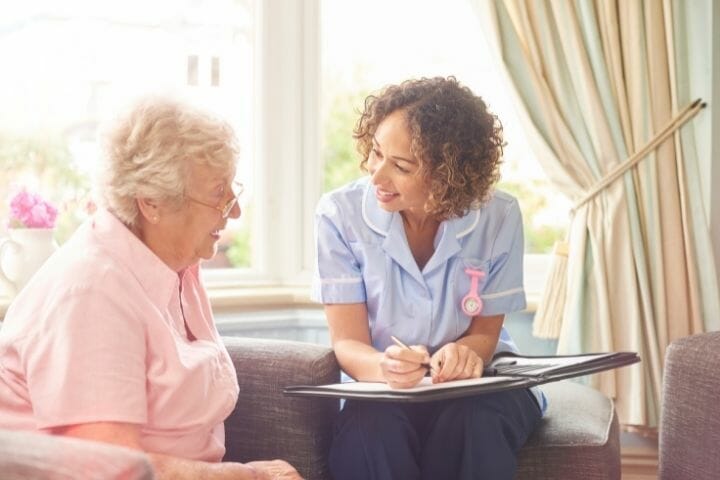 Paid Training for Caregivers
The University for Caregiver Training
The Caregiver Training University offers a variety of online courses for caregiver certification, while they are also beneficial for family carers. Additionally, courses meet all industry requirements and are available 24 hours a day to study your techniques.
Apart from training for fundamental caregiver obligations, Caregiver Training University also provides specialist training for Medicaid home health aides, Alzheimer's and Parkinson's disease patients, age-related diseases, and renewal training.
Alzheimer's Association of America
ALZ.org offers both paid and free online caregiver training for people caring for a loved one or client with dementia, including the following:
Alzheimer's Disease Legal and Financial Planning
Recognize and Respond to Dementia-Associated Behavior
Strategies for Effective Communication
Additionally, you may access complementary e-workshops that are accessible on-demand.
Class Universal
Price: $70 (without certificate) or $95 (with certification) (with continuing education unit certificate)
Caring for Seniors by Universal Class is a 15-course, 7-hour curriculum that covers typical caregiver difficulties and knowledge and solutions to help carers overcome them. 
This course will teach you how to properly care for a loved one who has Alzheimer's disease, how to assist aging loved ones in adjusting to a loss of independence, how to encourage safety, and how to keep your loved one motivated to adhere to their medication regimen.
You might like to read: How To Get Paid For Being A Caregiver?
Why Do Caregivers Obtain Caregiver Certification Online?
While skilled and non-skilled in-home care are often used words, they are misnomers: every function in caring takes expertise, knowledge, and training. Better-trained caregivers are more likely to offer superior care, have more work satisfaction, and remain with an agency for an extended period.
Before and COVID-19, most agencies were transitioning to online caregiver training due to its high quality and flexibility. While it is best to combine online and in-person training, agencies that do not provide online training will struggle to recruit and retain caregivers.
Choosing the correct online caregiver training program is a significant choice; the courses, the format, and the platform all go into the equation.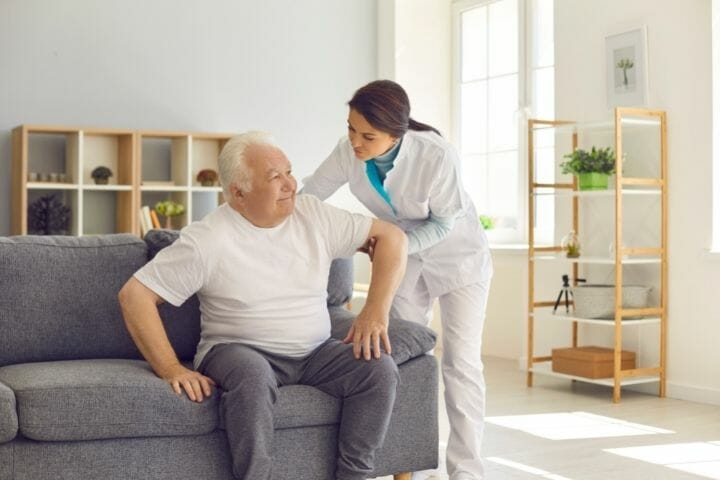 How Does Caregiver Certification Training Work?
This process may take several hours or up to twelve hours, depending on the state. Then, prospective carers might test to demonstrate their abilities and expertise. This certification may enable you to work as a caregiver in certain institutions.
There are several sorts of carers. While some provide general care, others are more specialized. By and large, carers are required to:
Companionship
Meal planning and preparation
Assist with light housekeeping duties
Remind yourself about medication administration
Assist with personal care and other daily responsibilities (ADLs)
Enhance the quality of life of the elderly
Naturally, this is not an exhaustive list. As a caretaker, your obligations differ according to the senior and their family. However, just as the duties you do vary, so do your credentials. 
The conditions you must meet are determined by the elder's needs, the state in which you reside, and a variety of other variables. Additionally, you must decide if you are required to participate in a caregiver certification course.
Are Caregivers Required to Take Annual Renewal Training?
Training requirements for caregivers might be complicated. Home care organizations must be aware of their state's caregiver training standards and take the required measures to monitor and track caregiver certification, assure compliance, and safeguard the senior clients' and caregivers' well-being. 
Whether you are a new home care firm or expanding into many states, training and certification will be critical to the success of your organization. Here's a simple guide to assist you in determining your requirements.
Three Certification Levels for Caregiver
There are typically three levels of caregiver certification, which we refer to as high, medium, and low. While we've simplified the categories, you should review the standards on a state-by-state basis and then go further to see how the requirements vary by certification type and payment method (i.e., Medicaid vs. Medicare vs. Private Pay).
High standards:
Certain states, such as New York, Washington, and New Jersey, have strict first training requirements, requiring forty or more hours of instruction in certain situations.
For example, the District of Columbia requires all direct care employees to be licensed as home health aides after completing 75 hours of initial training. Still, Newdecide whether York needs 40 hours of state-mandated curriculum from a state-approved agency training program.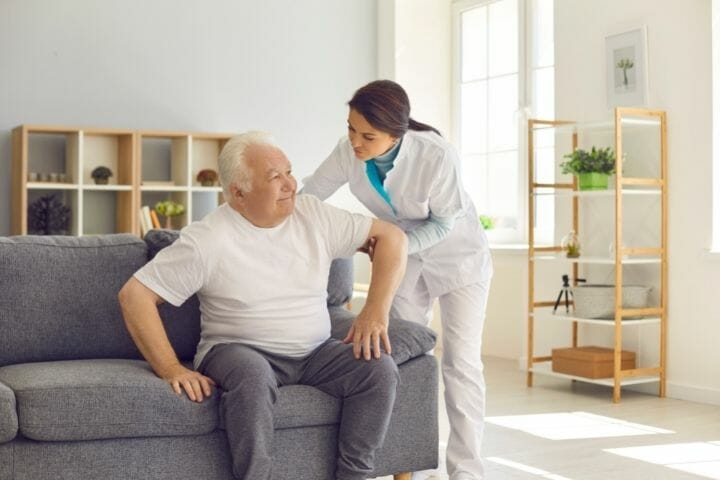 Medium standards:
States such as Pennsylvania, Colorado, and California require caregivers to complete a certain number of hours of training on various subjects before delivering services to clients. For instance, California needs five hours of initial and yearly training, whereas Pennsylvania and Colorado require eight hours.
Minimum standards:
Massachusetts, Arizona, Ohio, and 19 other states do not need training for private-pay companies. Regardless of the restrictions, it is generally suggested that carers get training before entering the field to protect the safety of both clients and caregivers.
Becoming a Volunteer Caregiver
Some incredible individuals out there devote so much time and energy to caring for those they love when they face illness, old age, and other life obstacles. However, who looks out for the caregiver?
This is where you come in! If you're searching for a way to give back to your community but prefer to offer your time rather than money, volunteering as a respite caregiver is an excellent way to assist someone in need while simultaneously instilling a sense of purpose and philanthropy in your life.
By serving as a caregiver, you not only assist the caregiver you are assisting, but you also provide company to someone who may not see many others. You're introducing a shift to the care receiver's routine and teaching before a new presence that may infuse their life with excitement and delight.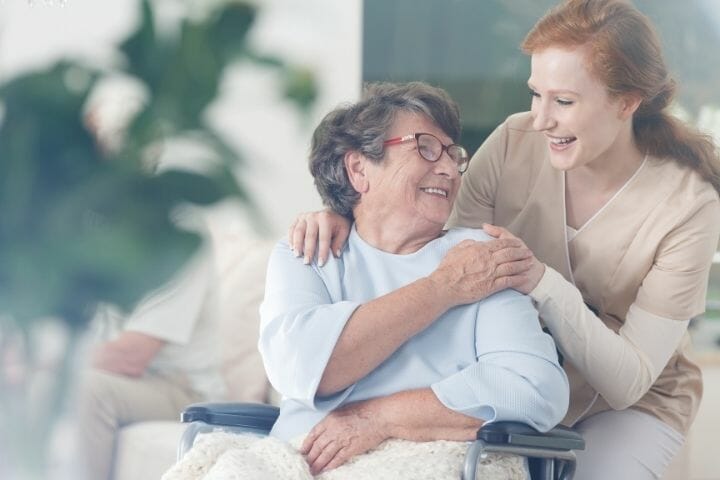 Becoming a Non-medical Caregiver
There are several avenues for preparing for a profession as a non-medical caregiver. However, state-specific training requirements apply. Ensure that you adhere to your state's laws.
Here are some possibilities:
Initially, seek employment as a companion or sitter to see if you like the customers, the schedule, and the travel. Most organizations will recruit caregivers at this level without any official training or experience. 
If you're interested in working as more than a companion or sitter, seek an agency that touts "training" as an employment bonus. Apply for the post and track their educational progress.
Wrap Up
Being a caregiver may be fulfilling since you know you've assisted and supported someone unable to do it on their own. Caregivers must make elders' lives easier, better, happier, and more enjoyable. 
Consistently practicing the techniques mentioned earlier can significantly increase your effectiveness while caring for the elderly. As a caregiver, you assist a senior with a variety of responsibilities. 
You must be able to interact effectively with elders if you want to assist them in living better lives. Communication is critical to provide the finest care possible for the elder.
We hope this blog was able to give you ample information to jump-start you into a career in caregiving. Caregiving is a noble career choice and one that requires a spirit of service more than just pecuniary considerations. 
If you found the article to be useful, please pass it on to others who might be looking for similar information. You may post it on your social media accounts and within your groups as well. If you have further questions on these points, do reach out to us in the comments section below.