The next time you hear an older adult complain about how they don't understand technology, point them to this guide to helping seniors with technology!
The adage "It's never too late to learn something new" has never been more relevant than it is in today's technologically-driven society. Having to master new technology on their own is becoming more challenging for the elderly. According to a study, over 41% of older citizens need assistance in utilizing even the basics of modern technology such as how to go online.
Youth, technology businesses, and senior citizens themselves perpetuate the myth that technology is not for the old. Most individuals aged 75 and above only think of themselves as tech adopters, while many others believe it's not meant for them at all, and others feel like they've been left behind.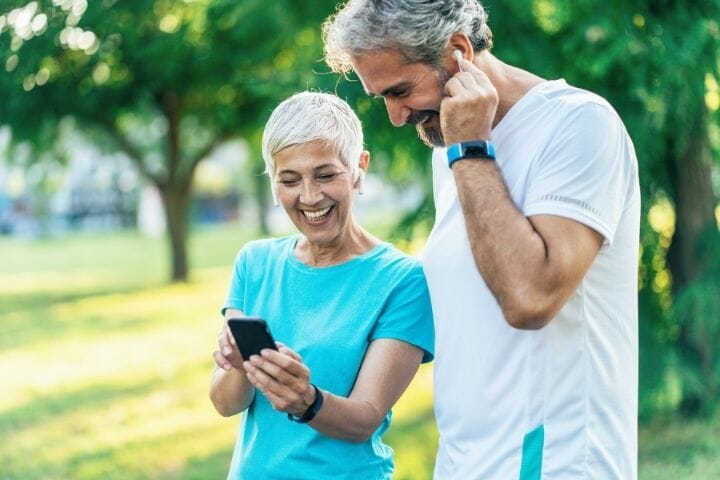 We've all grown increasingly dependent on technology since the epidemic outbreak to stay in touch with loved ones. Despite these drawbacks, technology's potential benefits to the elderly cannot be ignored. 
Features include improving communication, strengthening relationships with loved ones, making it simpler to pay for necessities like food and shelter, and providing ways to amuse yourself and combat loneliness.
We'll look at a few instances of how technology might benefit the elderly in this blog. This is a basic guide on helping the elderly with technology.
Why Do Seniors Find It Difficult To Adapt to Technology?
Physical Reasons
Age reduces mental acuity
We have all heard of those "seniors moments" where they forget something entirely or blank out when something is being explained. That's not a joke – you really do start to lose your mental faculties after the age of 45.
Your cognitive strength and ability to remember start to decline, and you become more prone to mental diseases such as dementia and Alzheimer's
Poor eyesight and hand eye coordination
Macular degeneration is very common among older adults. To make things worse, many older adults refuse to admit that their eyes have weakened, perhaps due to the stigma of losing one's faculties and becoming dependent on others at that age.
Back pain and arthritis
Arthritis related joint pain and back pain is extremely common in older age. Pain in the back prevents a person from being able to sit comfortably for a long time on a chair and work on a computer or a laptop
Hand tremors and Parkinson's
Have you ever seen an older adult's hands trembling involuntarily? This condition is known as essential tremors and is again very common with old age.
Parkinson's is another disease that causes these involuntary hand movements. These make it difficult for a person to work with their hands, and specifically in this case to type.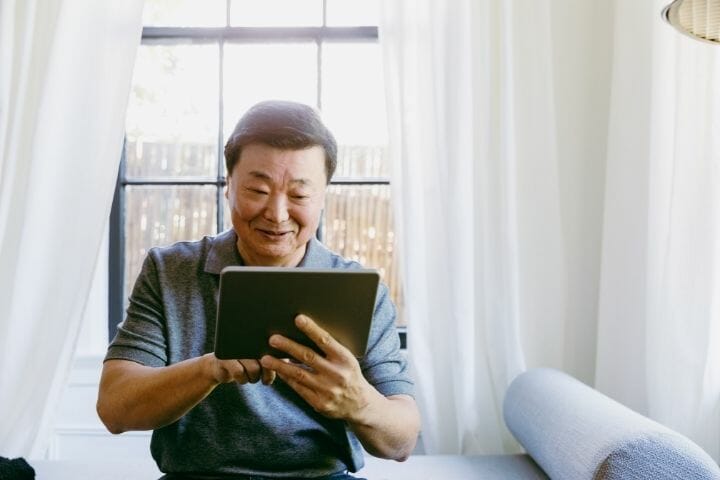 Difficulty in changing old habits
Older adults find it difficult to adapt to a new way of working after having spent a lifetime doing it in some other way.
Talk about using the internet to pay their gas bills with them, and they will give you enough excuses from "I need the exercise" to "I have friends there who I like to meet". But they would not take the 20 minutes that is needed to learn these basic new skills.
Do not find it useful
Many older adults feel that they have been doing things in a certain way and therefore these new technologies are not useful for their case.
If they have younger children or grandchildren, they feel they can get any task done by them instead of having to learn it for themselves. They will even wait for days and weeks on end for their younger family members to visit so that they would do a simple technology related task for them.
Belief in their social networks instead of social media!
Well, this is something that might actually not be so bad. Seniors believe in meeting up with people and talking to them directly instead of connecting online and chatting through social media.
It's a habit that they have gained over the years, and it's difficult to get out of their systems. Some would argue that it's actually not such a bad habit at all.
Basics of technology
Data may be stored, retrieved, processed, and altered with the help of a computer. There are three fundamental types of computers, although smartphones are included as a fourth kind due to their computing capabilities. A computer
Computer Types
Even if you've spent most of your life without the conveniences of today's devices, it doesn't imply that you can't benefit from them.
1. Desktop
It's not uncommon for a desktop computer to have multiple different parts. There are four components: a monitor, a mouse, and a keyboard (called a tower).
"All-in-one" desktop computers, which merge the display and computer box into a single unit, are becoming more popular. With a power cord, it has a direct connection to the mains.
2. Tablet
It is possible to use a tablet computer as a personal computer that is small, wireless and has a touchscreen flat surface. Generally speaking, tablets are smaller than laptops but bigger than smartphones.
In some instances, tablets may also be used as cameras (front and back) for taking photos and videos. While the battery may last a few hours, it also comes equipped with a USB cord that can charge straight from a power source.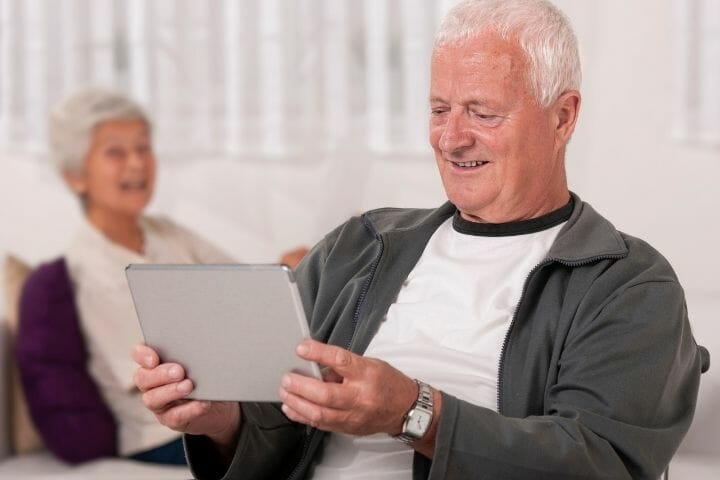 3. Smartphone
Smartphones are mobile devices that may be used as computers, and the name "smartphone" refers to them. In the same way as a tablet, they feature a touchscreen and cameras for taking pictures and video.
Because they can access the Internet, execute software programs, and perform the majority of the functions of a personal computer, cellphones are often referred to as "portable personal computers" by the vast majority of people.
4. Laptop
There is just one box that houses the display on top and the keyboard and mouse on the bottom, and this is what we often refer to as a laptop or notebook.
Laptops are useful since they are portable and can run on battery power, which may last for a long time, in addition to a standard power cord.
What  Useful Things You Can Do With a Computer
Take a look around the web.
Make use of email.
Take charge of your money.
Play Games
Movies to download and watch
Listen to a variety of genres of music.
Make phone conversations and video chats with friends and relatives (using social media tools like Facebook or Skype) while you're away.
Creating and sharing picture albums
Online purchasing
Learning How to Use a Computer
You now know why computers are vital in today's society and the most common sorts of computers. It's time to learn how to make the most of your newfound knowledge. Even if you've never set up an email account or used the Internet before, it's a lot simpler than you would think to get started.
An excellent resource is a family member or close friend who can walk you through the fundamentals. If not, you have several other options. There are so many places to begin. The good news is that there are many options for seniors who want to learn how to use computers. Seniors who wish to learn how to use a computer might benefit greatly from the following list of excellent resources.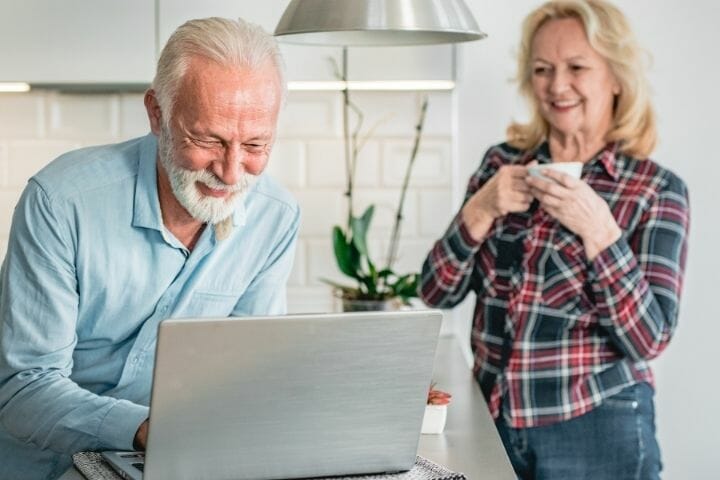 How-To Books for Seniors
Take a trip to a local library or bookstore. In order to understand how to use different technologies, there are several accessible publications. For example, books in the Visual Steps and For Dummies series are written specifically for the elderly. You may also get these books on the internet from places like Amazon.com and others.
Online Instruction 
Technology classes and instructional videos may be found online via various programs that enable you to learn at your speed if you have Internet and computer access.
In addition, if you don't mind a little surfing, several YouTube video instructors can provide brief overviews on basic computer knowledge and details such as establishing a Facebook account or making Skype conversations if you have the time.
You can search and listen to your favorite music, view old episodes of your favorite series and films, manage your calendar, conduct your banking, and so much more using a computer. Indeed, with all the information and assistance accessible, you might find yourself becoming a tech expert sooner than you expect.
Take a Local Class or Workshop
Local workshops and classes for the elderly are likely to be available in your area. So there is a lot of interest in courses like these.
If it's a complete beginner workshop for computer concepts or a series of classes on how to become adept with certain software or apps, it's a terrific opportunity to go out and learn with other people about technology.
You might like to read: Awesome Senior Focussed Blogs
Why Is Technology So Crucial for the Elderly?
People's lives can be improved through the use of technology. Technology usage may enable you to save time and money while also reconnecting with loved ones and reliving happy memories.
While individuals of various ages may utilize technology differently, older citizens, like other populations, may benefit from technological improvements.
Imagine how much good you can do if you educate elders on using the Internet and other technology. As a way of showing your children how much you care about them, this goes beyond a simple educational tool. The elderly will be grateful that you took the time to educate them about technology.
Our world is constantly changing, and as more and more businesses move their operations online, the elderly will find it more difficult to stay up. Seniors can also seek medical assistance online.
Having access to a broad range of medical information through mobile devices helps many seniors lead better lives.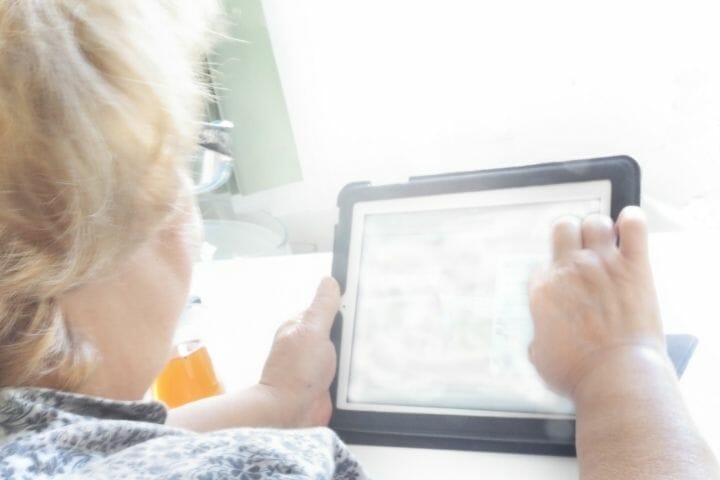 Tips for Teaching Technology to the Elderly
Nearly half of senior adults who need assistance with their electronic gadgets turn to their children, while the other half rely on other family members and friends. As a result, individuals closest to the elderly are virtually usually tasked with teaching them technology and providing assistance.
You will discover how to accomplish this information transfer as stress-free as possible by following these simple tips-
1. Be patient    
"Patience is a virtue" cannot be overstated when it comes to teaching elderly individuals about technology. Recall that the elderly were not raised in a world of high-tech gadgets. In addition, some individuals may be stiff and believe that technology is too complex to understand how to use.
Consequently, you must be patient and loving in your approach if you want to teach the elderly in your life how to utilize technology properly. Reassuring them and taking one step at a time is the only way to get them through this.
Another reason to be patient is that you need to give them space to be curious about the subject. Taking the time to answer a student's queries helps you educate more successfully.
This keeps them more involved and allows them to explore independently, which in turn allows them to feel more at ease. Because of this, your learner will progress more quickly.
2. Emphasize the benefits    
Some older folks may not be aware of the advantages of learning to utilize today's technology since they have spent their whole lives without it.
Consequently, once you begin introducing smart gadgets to the elder members of your family, it may be beneficial to emphasize the advantages which will make a significant difference. This inspires them, and as long as they can maintain this state of mind, they will be more accepting of and more willing to learn the new technologies.
You may demonstrate to them the ease of using technology to manage their day-to-day requirements, such as paying their bills through Internet banking. In addition, you must make it plain to them that doing many things online is far more convenient than doing them offline.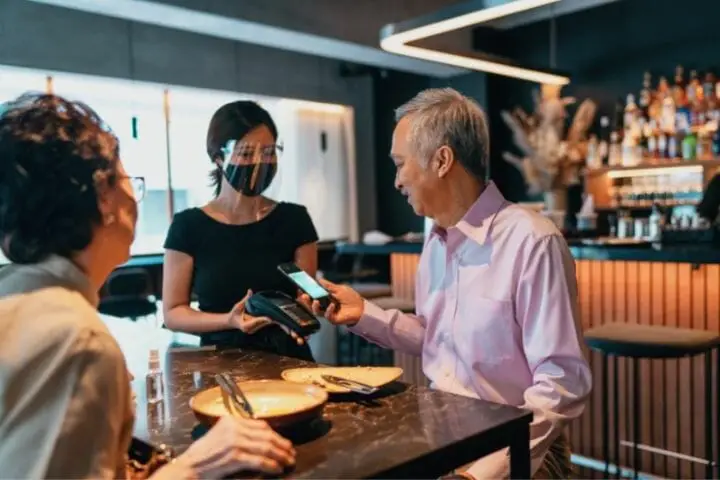 3. Customize to meet their preferences and needs
Elder People may not be persuaded of the need to utilize technology to meet their everyday requirements, so instead of telling them they have "no choice," attempt to persuade them that it is a "good option."
On the other hand, Elders tend to put less effort into their everyday routines as they approach their golden years. Rather than just stressing the broad advantages of technology, they should be taught how to customize those advantages to their needs.
Keep in mind that you must keep their attention by appealing to their interests at all times. Imagination is the only way to succeed.
Seniors who realize that they can quickly meet up with an old friend or communicate with their grandchild will be more likely to embrace the use of technology. Make it clear how technology can improve seniors' social life as they learn it.
You might like to read: 9 Senior Focused Startups to Follow
4. Show them how to obtain free resources
One of the best things about using the Internet is accessing so many free resources. Then all, who doesn't like receiving freebies, after all? The number of free online resources available to the elderly as they embark on their educational path is incalculable.
They may learn how to utilize their gadgets more effectively via free YouTube videos. In addition, they can discover free books, films, apps, games, and everything else you can think of. They don't have to pay for anything and can obtain anything they want is a motivating factor.
Do this by pointing them toward hidden websites that provide free information, which they should bookmark and keep handy. When you're not around, your elderly loved ones will be able to make full use of their smart gadgets on their own.
5. Practice
Finally, if your older pupils don't continue to practice their computing abilities, all of your individualized instruction will be for naught. Seniors will be less likely to forget things if they practice often.
To help elders get more comfortable with technology, give them as many opportunities as possible to utilize it. Allowing seniors to play games on their smart gadgets is a terrific approach to get them acquainted with these devices . That's correct; games aren't only for kids; older people love them too.
Various games, such as crossword puzzles, Scrabble, sudoku, and so on, maybe enjoyed by certain seniors. Therefore, they are often captivated, and he or they may even enjoy themselves while doing so. Demonstrate to them how to locate and download applications. They will quickly gain confidence in using controls and swiping on their mobile displays.
Wrap Up    
Lastly, certain people, especially the elderly, may find it difficult to pick up new technology or be put off by its perceived complexity. Some tiny hurdles must be overcome to convince seniors to get on board with technology, but it's well worth it in the long run.
Please let us know if there's anything you think we've missed or if you have any suggestions for how we can improve this guide. Please share it with others and mention us on your social networking sites if you appreciate the information.