Now that you're retired and you have more free time on your hands, you may be thinking about volunteering in your community as a way to give back. During your working years, you may not have had the time or opportunity to volunteer in your community but now you can give back and get involved in the causes you are really passionate about.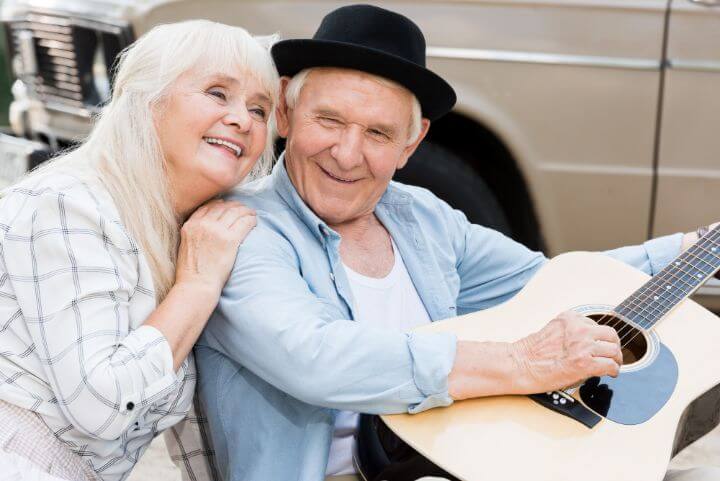 As a senior, though, you may be thinking that you might not be able to volunteer for certain companies or organizations but that isn't always going to be the case. Many organizations are happy to have volunteers help them further their mission and help out as they're often strapped for resources.
Millions of elderly people volunteer across the country every year, but since this is the largest demographic of people there's always room for more people to start volunteering in their communities.
Why Do Seniors Volunteer?
One of the biggest reasons we see a large number of seniors volunteering is simply because they are more likely to be retired and just have the time on their hands to do so.
Although they do, probably, have the most free time on their hands, seniors are still not the age group with the highest percentage of people who volunteer their time (that belongs to those aged 35 to 54).
You might also like Benefits of Volunteering After Retirement
Where Can Seniors Volunteer?
There are a variety of opportunities available for seniors to volunteer in. These could include:
Preparing, Collecting, Serving or Distributing Food
Whether this involves getting in touch with your local foodbank or working with meals on wheels to get meals to those who need help getting hot and nutritious meals, this is a great area for seniors to volunteer with.
Local food banks often need help preparing hampers for families who will be using their services in the near future. They also sometimes need help collecting and sorting donations in their warehouse so that people who will be putting together hampers will be able to access what they need when they need it.
If that doesn't work for you, or you can't easily get to your local food bank, there could be a soup kitchen (or similar) that you could volunteer to hand out meals to people who need help.
Often missions and ark aids are looking for people to help prepare meals, set up for people who will be coming in, and cleaning up after. They are usually asking for a few hours at a time, and perhaps one or two days a week.
Outside of those options, if you have a local chapter of meals on wheels they may be looking for volunteers to hand out meals to seniors in the community who are having difficulties getting proper meals prepared.
It's important to note that this kind of volunteer opportunity often requires you to have your own vehicle and ability to drive because the mission of this organization is to bring hot and nutritious meals to seniors who cannot easily get out of their home to get their own meals.
You might also like How to Volunteer at Senior Citizen's Homes
General Labor or Construction
Have you ever heard of Habitat for Humanity? This organization is mostly run on volunteers, and they rely on people volunteering to help build the houses for families who need them.
If you're still pretty active and able to do some physical labor this might be a great opportunity for you to volunteer in your community and build houses for families who are really in need.
This kind of volunteering does not require any kind of prerequisites to be able to help as there will be lots of other volunteers around to show you how to do what you need to, and everyone is there to learn.
If this is something you are interested in pursuing, you could reach out to Habitat for Humanity and ask about local chapters and what projects they currently have going on.
Tutoring or Teaching
Were you a teacher or involved in education during your working years? You can put your skills and passion to use by tutoring students who may need some help. This could involve working with students who are trying to learn English, or they may need help with a certain subject you have experience in.
There are students who might need help with reading or writing skills, or even putting together a resume to try and get their first job. If you aren't sure where to start, you can reach out to local high schools or community centres to see what kinds of programs they run and where they might need help.
Mentoring
There could be youth or children in your community who just need a little bit of extra help in some areas. You can mentor them in almost any area, as long as you have expertise in that area.
Start by searching in your city or community for centres that run youth programs. You may want to reach out to them and chat about what they need in terms of help, and go from there.
They may also run day care programs for really young children or older children with disabilities. They might need help with running those programs, and volunteers to help work with the children coming into their day program.
Working With Other Seniors
If you have just retired and are still fairly active you may want to consider volunteering in a retirement home or nursing home.
While there could be a bit of an age difference, you will still be making a huge difference in their lives and they will love having you visit and spend time with them.
Nursing and retirement homes are almost always looking for help with volunteers to run their social and day programs as well as to come and chat with their residents or even play cards for an afternoon.
You may need to do a background check or screening to work with vulnerable populations, but once you do those things are and working with the residents of the retirement homes you will be enjoying all the time you spend there.
Why Should Seniors Volunteer?
If you are going back and forth on whether you should look into volunteering, there are a few benefits that are pretty obvious.
Socializing
When someone retires, they often lose a good amount of their social circle as that was through going to work every day. Many seniors report feeling very isolated after they retire, and like they don't really have as many people in their social circles as they used to.
Volunteering in your community can help get you out of the house, and also allows you to meet new people who are likely experiencing the same stage of life – retirement – and probably have similar interests to you.
Being isolated can lead to worsening medical conditions or even cause some depression in the elderly.
Giving Back and Benefiting Your Community
While you were in your working years, you may not have had the extra time dedicate to volunteering: you were working full time and raising a family so something had to give.
Now, though, since your children are grown and you have retired from your career you probably have the extra time to give to volunteering and further a cause you are passionate about.
Doing this will give back to your community and benefits those who need your help the most.
You might also like How To Get Education Grants for Seniors
Continue Learning
Even though you are volunteering your time to your community, this could definitely be an opportunity for you to learn new skills and expand your knowledge.
This could be especially true if you are volunteering to help build houses or buildings in your area, and you could learn about plumbing, electrical or even carpentry.
Flexible Schedule
Unlike work, volunteering can be done on a much more flexible schedule. Do you want to still travel and go away for an extended period of time? Then you can make volunteering work on your schedule and fit it around the other things you want to do in your life.
There are so many ways you can get involved in your community – especially when you have a flexible schedule and years of experience. From church organizations to local nursing homes, you can definitely find a place that fits in with what you want to do and where your expertise lies.
You could also get together with some of your friends, if they are also retired, and find opportunities for you to volunteer together. This allows you to stay social and get out of the house for even a few extra hours every week.
Give yourself a reason to get out of the house and allow yourself to learn something new through volunteering. Giving your time to your community will be so rewarding for you and is incredibly beneficial to your city. Through volunteers, non-profit organizations grow their mission and help reach more people to help.
If you're looking for opportunities where you can volunteer, start by searching on your local city's website as they may have a page looking for volunteers and opportunities for volunteering. Make the most of your retirement by adding volunteering to your life!