Volunteering is a great way for seniors to keep their minds and body engaged. Here are some benefits of volunteering for seniors.
As we age, we become more vulnerable. It becomes difficult for us to carry on all our activities by ourselves. But by volunteering, you can overcome physical and psychological problems.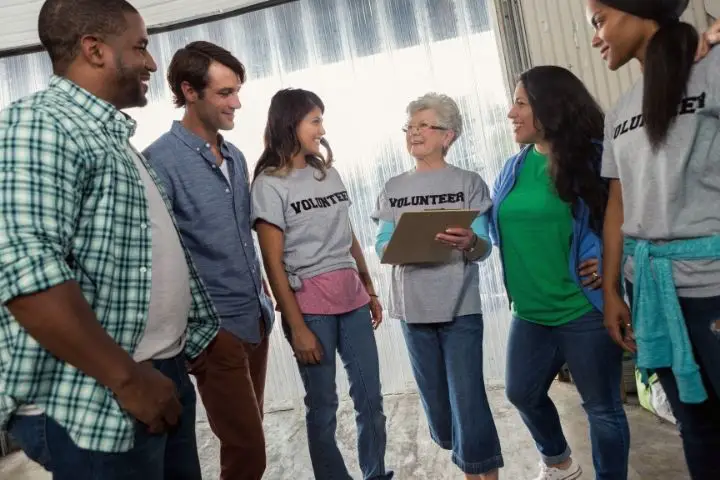 Hello readers, there are various ways through which an elder can volunteer. There are certain benefits of volunteering and some reasons why seniors should do volunteering. Let's have a glance at all these factors.
Here are some of the benefits that elders can reap from volunteering: 
Benefits of Volunteering for Seniors
It helps you learn some new skills: 
Many times adapting to a regular routine can make life a little dull. If you find yourself bored or feel no interest in doing the daily activities, then volunteering must be the perfect way to spice things up.
You can try new things and learn new and unique skills by volunteering. You may develop a special skill or passion you knew you never had by volunteering! Try to look for activities you have to move a little out of your comfort zone. 
It helps you reconnect with your old interests: 
Do you recollect working on an old hobby that was very soothing for you? Try to put your interest to good use by searching for a volunteer activity that consists of something you used to enjoy. 
For example, if you are retired as a statistician, you might enjoy volunteering at a youth center and guiding them. Volunteer activities can work upon your interest like cooking, exercising, business, and including art. Try to research volunteering opportunities similar to your interest.
When older adults connect with the younger generation, they understand their thinking patterns and mentality. Through this, seniors can share important life lessons. So, that young generation doesn't make mistakes. 
On the other hand, the younger generation can teach elders about the new ways of looking at life and performing things. You can build a connection by working together. Through volunteering activities, both generations can support and respect each other's thinking.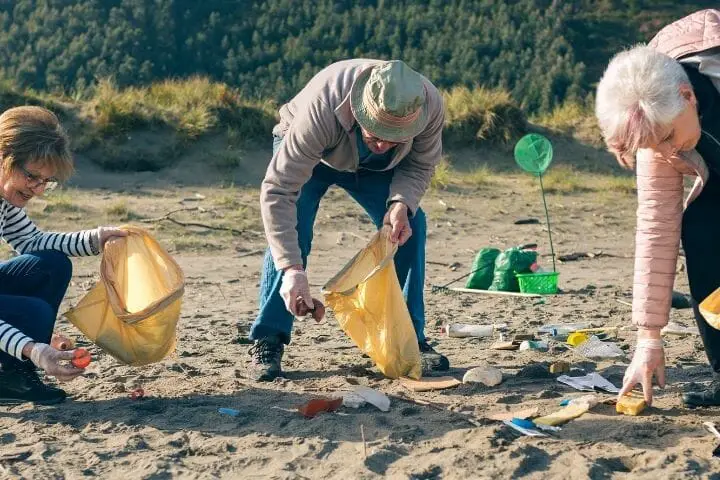 Physical activity is essential for everybody to stay fit and healthy by exercising regularly. You can stay fit and healthy by volunteering.
It keeps you moving whether you are helping to clean the local parks, walking around the neighborhood with a friend or whether you are cleaning the beach. You can engage in social activities also like planting trees. It is also healthy and a great way to stay active. 
It can reconnect you with a loved one:
We often get bored and don't find new and exciting activities to perform with our grandchildren or spouse. Volunteering is an excellent way to strengthen our bond and relationship. 
By working together, we can help others, learn and make cherished memories with our family members and friends.
It helps you connect to new people:
As we age, life changes. For example, you might retire from your career and sometimes move to a new house. It becomes a bit difficult to find friends and spend time with them. Volunteering is an excellent way to meet new people and connect with them. 
Through volunteering, you can make friendships with people with common interests. By volunteering together, you can build friendships with like-minded creative, and inspired people. This will help you find creative solutions.
It gives you a purpose in your life: 
As we age, the purpose of life changes. Sometimes it fades due to the lack of responsibility. After retirement, children get busy and move out of the house for their work. Through volunteering, you can regain a feeling of purpose in your life. 
It will help you stay enthusiastic and engage with older adults. It can act to be a motivating aspect for you. Through volunteering, you may inspire your older friends to accomplish their goals. Thus, volunteering is an excellent way to find purpose in your life.
Isolation is a significant issue that others go through. Fewer interactions and a feeling of loneliness can negatively impact a person. If you take time to go out and work as a volunteer, it will promote socialization. 
It will help you engage with others. The older people involved in volunteering activities do not suffer from depression or loneliness. The corporation concludes it for national and community service.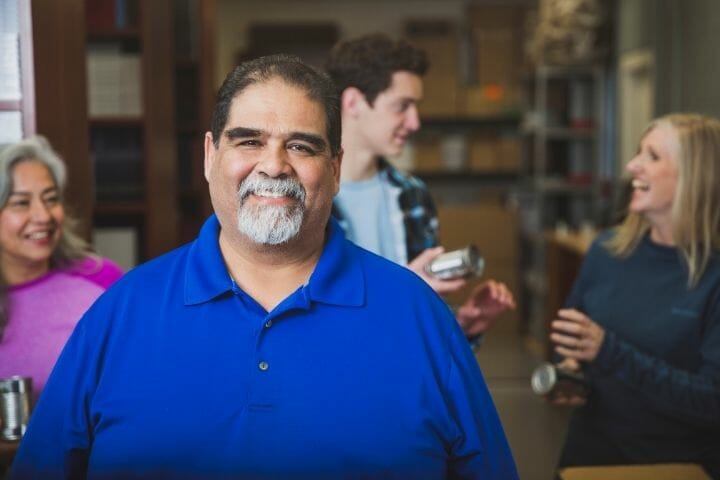 It acts to be good for your mental health: 
Through volunteering, you can keep yourself physically and psychologically active. Volunteering promotes mental health as the brain stays active and improves our cognitive health. 
It helps us stay happier and live positively. Volunteering has been known to reduce the risk of dementia and other health issues. 
Volunteering keeps oneself happy:
Volunteering is known to create social bonds and keep us happy. Through volunteering, we can understand the concerns of our community. 
We can create loving and meaningful relationships that contribute to our happiness through it. You can help others with their problems and contribute to social activities like helping in an NGO or an old-aged home. There are various other activities also which elders can perform.
Why Do Seniors Make The Best Volunteers?
There are various reasons why seniors make the best volunteers.
They are more humble about their work: 
For being a volunteer, it is important to be selfless and focus on how you can help others. Good volunteers understand this and have the quality that they can do everything to bring a positive change. Remaining humble for whatever you have achieved is essential. 
Elders are humble about their work and understand the significance of helping others. They know that contributing is more important than anything. Thus, elders make the best volunteers.
They are more passionate:
Being passionate about volunteering is more important because there will be conditions when things don't go well. Elders do not volunteer just for the sake of volunteering. Volunteers need to be passionate about their work. 
Elders do not look at their work as a burden. Elders are the perfect match for being a good volunteer because they can help the organization run smoothly because of their experience. As they work passionately, they can create an impact on society.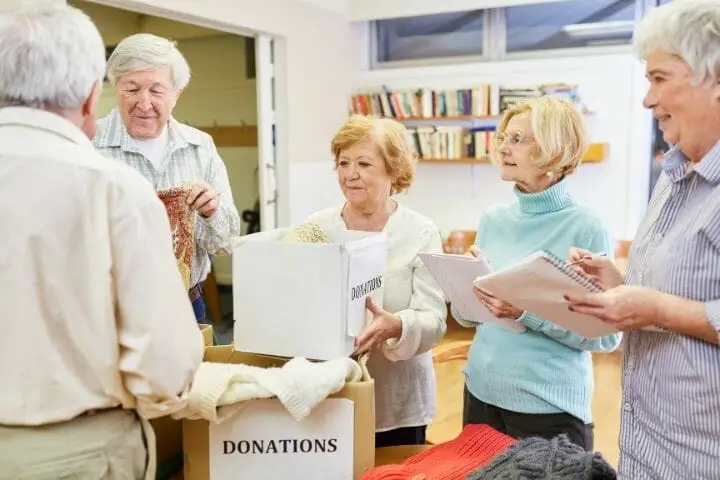 They can work in a team with coordination:
Volunteering is being responsible and working with people on the same mission. It is necessary to keep the distractions at bay and focus on crucial things. Volunteers need to work with the team on various projects.
It is essential to understand the skills people have to allocate the work. Elders make the best volunteers since they have already worked and retired in some institutions. 
Elders are ready to take the initiative: 
When volunteering in various non-profit organizations, there is much work to handle. They need people who can take the initiative and responsibility. Volunteering in such organizations becomes difficult for the newcomers. 
Elders are a perfect match to take the initiative. Elders do not need to be directed or supervised by someone else. Seniors are more proactive about their duties and can readily volunteer with a strong work ethic. 
They have infinite level of patience: 
Elders are known to be more patient about things. Being patient is a crucial part of being a volunteer. To bring revolutionary change, you need to be patient and work to achieve something.  
Volunteering can bring some profound changes if the person sticks to it. Persistence is a key to getting change in any aspect. Elders are familiar with all these things and have imbibed these crucial skills into them. 
Reasons Seniors Volunteer: 
To make a change in others lives:
Many people are not fortunate enough to get a good education. For their betterment, seniors volunteer for them and try to impart their knowledge and experience with them. NGOs also look for senior faculty for counsellings. These are some reasons why seniors volunteer.
To help the environment: 
Many activities like planting trees or watering them help the environment significantly. 
There are various other social activities that people need to accomplish. Seniors can participate in multiple social activities to help the environment.
Spend quality time 
Many old aged people who are to retire soon do not get enough time from their busy lifestyle. They want to do something which gives them happiness.
Volunteering in old age can provide happiness by helping others. It is crucial to give some time to your recreation. Volunteering can be a good option for entertainment. Elders can participate in all the volunteering activities. 
Wrap Up
Volunteering is known to have some positive effects on the brain. It helps to stay active in all the physical activities and promotes overall wellness. Being elders are great volunteers since they have a huge experience.
Many people are confused as to why seniors make the best volunteers. If you are the one, then you are at the correct place. In this segment, you will learn about several benefits and multiple reasons seniors volunteer. Make sure that you go through it.