Getting a Tummy tuck Lipo 360 and BBL together can be a perfect way to achieve the hourglass figure that you always wanted. Let's learn more about how these operations are combined.
Everyone is becoming more conscious of body fat today. There are various ways in which people try to remove stubborn fat. Having a properly balanced diet and exercising regularly are the common methods.
But when these traditional methods fail to remove fat, some opt for cosmetic surgery, which is a way to reshape the body's structures to improve appearance and confidence. This article will focus on body contouring cosmetic surgery procedures, i.e. tummy tuck lipo 360 and BBL.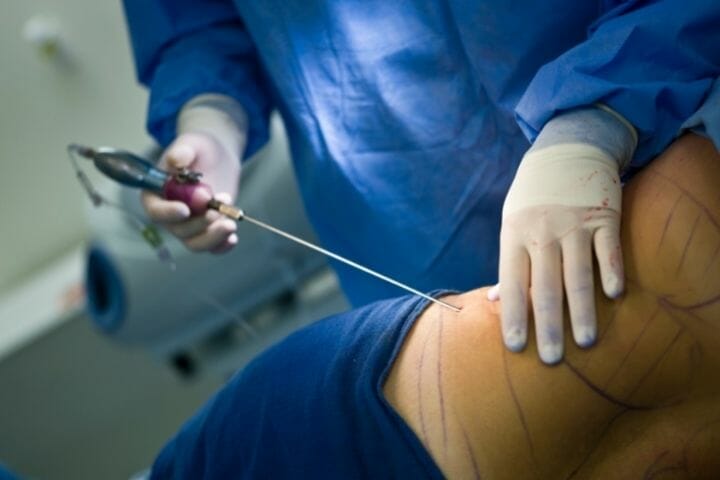 The tummy tuck lipo 360 is a surgical procedure in which excess fat is removed from the entire middle section of your body in a 360-degree fashion using Liposuction. It covers the upper and lower abdomen, waist, hips, upper and lower flanks to give a perfect shape to the body.
BBL is a procedure in which the excess fat is removed from your hips, belly or other areas and is processed and injected into the buttocks to give a firmer and more voluptuous look.
What Is Liposuction?
Liposuction eliminates the extra pockets of fat anywhere from the body, i.e. abdomen, thighs, arms and back. The fat is removed by an instrument known as Cannula.
The Cannula is inserted into the patient's skin, and then a high-pressure vacuum is applied to it. The patient needs to maintain a healthy lifestyle after the surgery; otherwise, the remaining fat cells will grow.
The surgery involves certain risks like all other surgery, i.e. infection, blood loss and scarring. There are also chances of developing lumps on the skin.
What is Tummy Tuck?
The tummy tuck (abdominoplasty) process involves removing excess fat from the front of the abdomen and tightening the core muscles to have a flat stomach. People who have obesity problems or the women who want a makeover after becoming mothers do this surgery.
Why Do People Prefer Tummy Tuck Lipo 360?
Tummy tuck and Liposuction are the best plastic surgery methods for body contouring. But there is one limitation in these surgical procedures, i.e. it removes fat from a specific area. People who do a tummy tuck and remove fat through Liposuction may have a smooth and tight abdomen, but they notice rolls of fat on their back and get disappointed. This procedure cannot give a streamlined look to the patient.
So, instead of relying on Liposuction and tummy tuck, people started focusing on tummy tuck lipo 360, which removes all the excess fat from the middle portion and back of the body in a 360-degree fashion.
It includes Liposuction of the upper and lower abdomen, waist, flanks, back, and bra roll. So, the treatment smoothes out the body in all directions. The patient will have a curvier and contoured figure that looks great from every angle.
It takes significantly less time to recover from tummy tuck lipo 360. The patient will be back to his daily routine life within a couple of weeks.
However, you should avoid doing strenuous exercises for a few months as your body requires time to heal. It's best to consult your surgeon about the postoperative care of your body.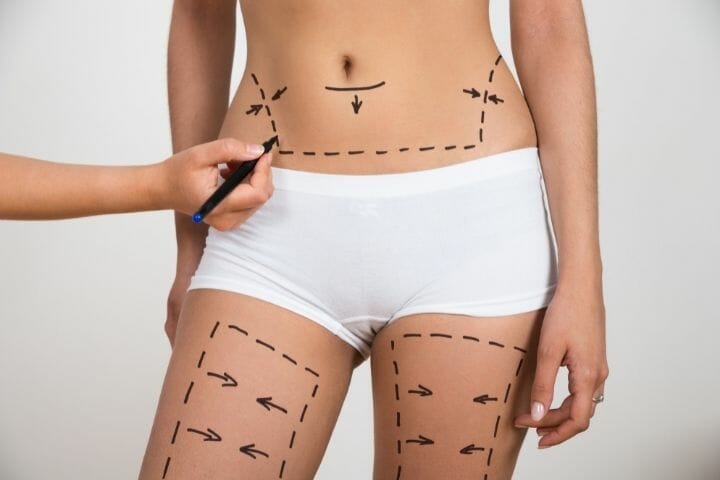 You may also like: BBL Drain Vs. No Drain
Can Fat Be Transferred To Other Areas After Tummy Tuck Liposuction?
Yes, the fat can be processed and transferred to other areas after tummy tuck liposuction. You can utilize the fat during breast augmentation or BBL surgery.
You might like to read: BBL And Tummy Tuck Together
What Is BBL Surgery?
As a woman ages, the skin loses its elasticity. Your butt sags and loses volume. There are plenty of reasons, but the most important ones are unhealthy lifestyle, diet, and significant changes in the body during pregnancy.
A plastic surgeon can help you to bring back your butt into its original shape or give a larger and firmer look to your buttock. Brazilian Butt surgery is one of the fastest-growing cosmetic surgery in the world.
The BBL surgery is performed mainly through Intravenous anesthesia and involves three steps.
#1. Liposuction
The BBL surgery starts with Liposuction. A surgeon can do 360 lipo tummy tuck and BBL at one time just by removing fat from the tummy tuck, backsides and bra rolls by Liposuction and utilizing the fat in the buttocks.
#2. Preparation
The fat extracted by the Liposuction process is purified so that it will be transferred to the buttocks.
#3. Fat Injection
The fat is injected into the specific areas of the buttocks to increase the volume and shape.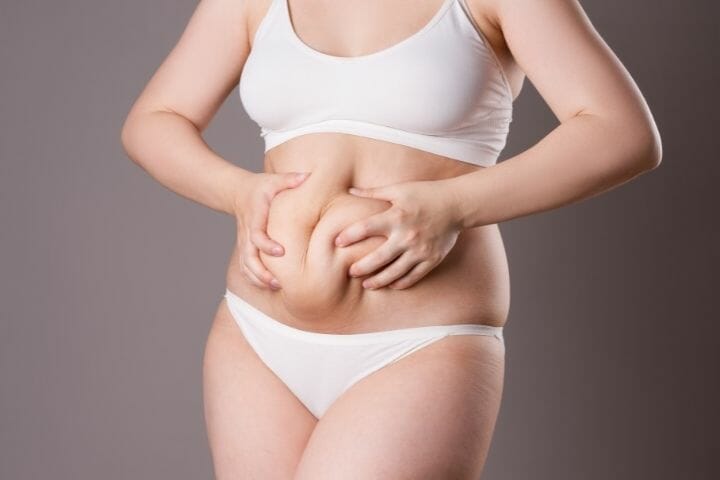 Cost Of Tummy Tuck Lipo 360 And BBL
The cost of the tummy tuck Lipo 360 and BBL surgery depends on the type of surgery, the number of treated areas, the city where you are doing the surgery, facilities in the Clinic and various others.
In the United States, it will cost you anywhere between $12,000 and $20,000. However, you can get it done for significantly cheaper in places outside the US.
You might like to read: What Is Lipo 360 BBL
Precautions After Tummy Tuck Lipo 360 And BBL
360 lipo tummy tuck and BBL are serious procedures. So, the recovery process is vital not only for your health but also for the effect of surgery for a more extended period. The surgeon usually advises a patient to take at least 14 days off from work.
As soon as you stabilize after the surgery, you need to move your legs and wear compression stockings to avoid blood clots.
The fat is transferred to your buttocks. So you cannot sit immediately on your buttock for almost 14 -15 days. You find difficulty sleeping at night on the bed as you cannot sleep both on your back and the front.
Surgeons usually recommend sitting on special BBL pillows under the thighs or sitting on your sides. For sleeping, you can either purchase a special BBL mattress or you can try to sleep on the side with pillows under the affected area.
You need to avoid squatting and strenuous exercises for at least two weeks because the excessive movement of the buttocks can damage the newly injected fat cells.
Lipo 360 With BBL And Breast Augmentation
Breast augmentation means transferring fat from certain parts of the body, like from the upper and lower abdomen, back, or flanks, to increase the size of the breasts. It restores the volume of the breasts, which is lost either after reducing weight or pregnancy. The treatment can give you around, symmetrical breast shape.
A surgeon can recommend you for lipo 360 with BBL and breast augmentation, where the fat is removed from the middle section of the body and then is processed to be utilized to enlarge the breasts and enhance the shape of the buttocks. However, doing both BBL and breast augmentation at one time is expensive and comes with some side effects.
Wrap Up
A tummy tuck lipo 360 with BBL removes excess fat from the middle section, harvests the good fat cells from it and then injects the same into your buttocks, giving you a perfect hourglass figure.
This procedure will help you improve your body image as well reduce the overall fat content in your body, making you healthier (About 5-6 litres is extracted from which only 1-1.5l is used, so about 4 litres of fat BBL takes away)
Please share your experiences if you have had a tummy tuck lipo360 with BBL surgery. Our readers would love to learn from your experiences.