If you are planning to become an entrepreneur and are looking at various businesses to understand which area has potential for the next 20 years, you may find this article interesting.
In this article we will be discussing about the steps that you should follow to start a private home care business.
The US demography is indicating a shift towards an aging population – from 52 million people aged 65 and above which constituted 16 per cent of the population in 2018, this number is expected to increase to 95 million by 2060 (roughly 40 years) or to 23 per cent of the entire population.
This presents an opportunity to start a home-based care business – providing at-home care services for the elderly and the specially abled.
Home care also significantly benefits the US health system, with a whopping $ 25 billion saving in hospitalization costs in 2017 – as home care nurses can timely alert the physicians about any deterioration in health parameters of the elderly.
The rapidly growing industry also effects around $ 13 billion annually in employer health care savings.
Steps to Starting a Private Home Care Business
Starting a home based caring business is not for every entrepreneur – you should be genuinely caring about the people in our society who need that care the most – you should have significant humanitarian interests as well and not just driven by the profit potential.
Otherwise, it will be difficult to build a franchise and brand which genuinely enjoys the trust of customers. When you think of home-based care businesses, they can be of 2 types – non-medical home care and skilled or medical home healthcare.
While the first type encompasses mainly help with household chores like cooking, cleaning and movement and transportation, the second type is to do it nursing or medical services delivered to the patient at home – services which are generally delivered at a clinic or a hospital.
This article will discuss about the skilled home health care business which includes nursing services, nursing aide or care giver services.
A Business Plan
Any business idea should start with a business plan. It helps to vet the business idea, at least on paper. Moreover, it helps you to concisely capture all the business needs – to start with as well as to run it – on a sheet of paper and estimate the starting expenses as well as the business running expenses.
The authorities who will grant you license may also require that you have one – and in case of you will be applying for credit in due course, your potential lender will require you to submit one.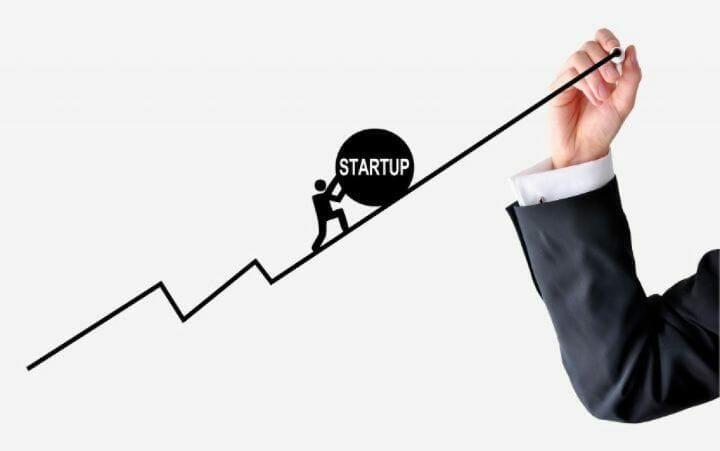 Registration and Licensing Requirements
The licensing and registration process is the most important and one of the first things that you must look at before you start the business.
Registration
Prior to license application, the first step that needs to get completed is incorporating and registering your business entity. Depending upon which type of business entity you would like to set up (among proprietorship, partnership, LLP or a corporation) the paperwork will differ.
Our recommendation would be that you consult a chartered professional accountant who will be able to advise regarding the type of entity – aligned to your long-term business objectives, and also regrading other business requirements like tax and insurance.
Once you have decided on your entity type and business structure, you need to decide on your company name (make sure that the related domain name is also available for a significant online presence, driven by your website) and then register your business with the Secretary of State in your state.
In parallel, you would also need to set up your employer identification number with the Internal Revenue Service (IRS) for future tax filing and credits. Depending on which state you reside in, the documentation may vary slightly.
Licensing
Medical home healthcare services require comprehensive licensing requirements.
The first step to complete for licensing requirements for a home care business is to obtain your 10-digit National Provider Identifier (NPI) number (more details here).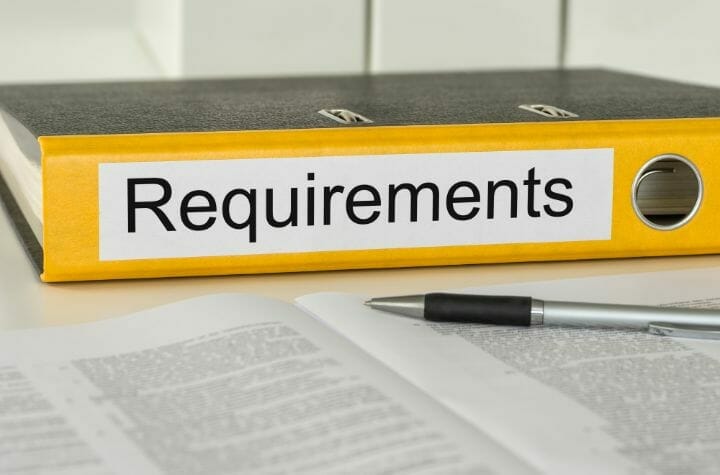 The NPI is used by health care providers.
It is the number issued to health care providers in the United States by the Center for Medicare and Medicaid Services for registering for Medicare and Medicaid services to be availed by customers of your home care business.
The home care licensing and license renewal process is specific to the state in which you are planning to start your business and it is best you contact the Health Department of your state to understand the comprehensive requirements.
It is important that you have complete papers that make you eligible to run a home health care business in your state.
Medicare certification is absolutely essential for your business as your clients will want to reimburse or bill the cost of treatment to Medicare – the parts of home care that will be eligible for Medicare like nursing care cost and therapy cost.
Therefore, payments from Medicare will be your majority source of revenue and capital to sustainably run your business. The Medicare certificate is given by the Centers for Medicare and Medicaid Services (CMS) and more details can be found here.
The process includes a 3-day survey of your facility in which the authorities visit your office premises to inspect your business processes, adherence to standards of staff training and patient records.
In some states, a home care business will have to go through a jurisprudence exam, details about which can be found here.
Company Stationery
Congratulations are in order once you have sorted out the license and registration requirements for your business. It is a process that often takes a long process, but some states will allow you to commence your business with a provisional certificate and the process to complete the license certification will continue in parallel.
Now that you are through the trickiest part of the business set up, now the fun part begins. This is the phase where you print out your company brochure, company calling cards and other marketing material.
You may want to hire a marketing specialist to make a professional brochure. The initial cost of printing stationary is considered a capital expense and should be included in your business model for accurate reflection of your costs.
Company Website
And this is where you must invest in a company website. For this kind of business, the more information you offer through your website about your audience and about the problems that your potential clients may face, the more traffic your website will generate and the more leads you will generate for your business.
A static content 200-page website will probably cost you about 10,000 $ to build, including the cost of content. The annual maintenance cost of the website may be anywhere between 200 $ – 500 $.
How Much Money do you Need to Start a Home Health Care Business?
Which leads us to the question of how much total monetary outlay is required to start your home care business. This really depends on your scale of operations, type of office space, the staff that you hire and whether you are starting a business from scratch or following a franchisee model like 'Just Like Family' home care.
Assuming that you are going ahead with a franchise model, the estimated cost of starting up may be around 100,000 $.
This includes franchise fee (around 30 per cent of total cost), vehicle lease and branding cost, computer, equipment and website cost, insurance cost (first year), permits and license costs (first year), staff training, marketing and working capital expenses.
The two major expenses are franchise fee and working capital expenses – 30 per cent each. In case you would want to go ahead with your own brand of home care business, you would not incur the franchise fee upfront, but will have to spend considerably more in marketing.
Having said that, the initial cost of setting up an own-brand new business may be expected to be about 15000 $ less, at around 85,000 $.
Hiring Your Home Health Care Staff
This is one of the most important steps in the success of your business and can be a make or break activity right at the start. Your employees will be ambassadors of your business and the more likable and caring they are, the better it is for the reputation of your business.
We recommend you closely vet your staff and understand the drive behind them choosing this profession. Make sure that the most dedicated and committed people make the cut.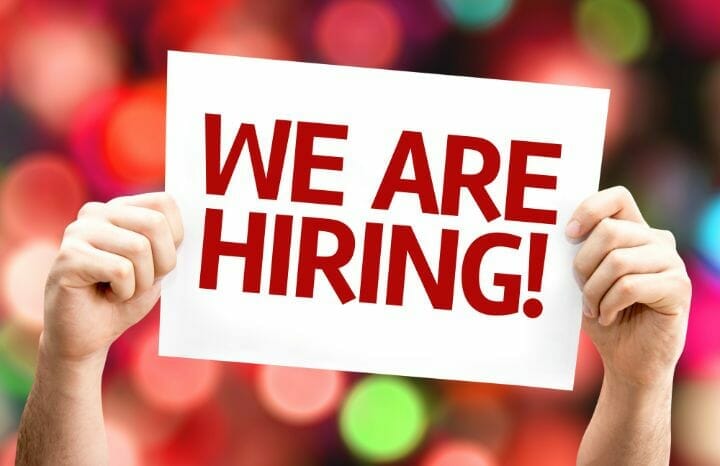 A thorough background verification is also essential, and you must try to get good references wherever you can. A great way to attract good talent is to post ads in your local community center, hospitals, and clinics, and of course, on your new website.
Also, to be able to get accredited by Medicare, there are certain minimum staff requirements that you need to adhere to – like a registered nurse with over 1 year of experience.
You may choose to have the bare minimum requirement of staff on your permanent payroll and contract out the rest of the positions to match your business volumes closely.
You should be ready to bear the staff expenses for the first 2 – 3 months without much business cash inflow as your business will take this much time to gain traction.
Office – Home Office or Rented Commercial Space?
To start with, in the initial phase, it is often a good idea to operate the business from a home office. The Medicare department allows it, provided you have a separate room and separate cabinet and file system to store patient records.
This way you will be able to save significant rent in the initial phase of your business – to the tune of $ 2000 – $ 5000 a month depending on you locality – given that your business will still be trying to find its feet.
It will be great if the room in your home has a separate entrance. But even if it doesn't have one, the idea is to install the home office in a room which is close to the main entrance of your home, given that you can expect significant guest traffic to your office.
Gradually, as your business and revenues accelerate you can move your office to a commercial space to give your business a more professional look. However, even then, we would recommend that you choose a low-key commercial space to keep your costs down.
You may also like to read about: Best Home Healthcare Business Consultants
Your Home Health Care Business Marketing Plan
The secret sauce of a successful home healthcare business is a great marketing plan.
While the quality of your service will depend how much of word of mouth publicity you will be able to generate and how successful will be your referral programs, there are some other well-tested methods of marketing that you must employ to increase your customer base.
Some of these methods include participating in community events & community marketing, volunteering work in your community, strategic tie ups with hospitals or clinics, pharmacies and even doctors in the immediate neighborhood and relevant event sponsorship.
You must also take advantage of the recent advancements in digital marketing (which requires you to have a fully functional website) – like google ads, social media marketing and search engine optimization.
You can learn more about ways in which you can get clients for your home health care agency here.
How Much does a Private Home Care Business Make?
The home health care industry is massive – in 2017, government funded home health care was to the tune of $ 44 billion. And the industry is slated to increase in size as the population continues to age and more people enter the 'above 65 years old' bracket.
Therefore, there is no reason to worry about a shrinking market size – you just need to do your bit to grow with the industry (even though your aim must be to grow above industry growth rates).
The amount of money that your home healthcare agency can make directly depends on the below 3 factors:
The number of clients you have
The per hour charge for your services
Your cost of acquisition of each customer
You will notice that we have left out the staff cost from the above, as they are industry driven, and apart from the first 2 – 3 mainstay employees, you should be employing care givers on contract basis – closely aligned to your business volumes.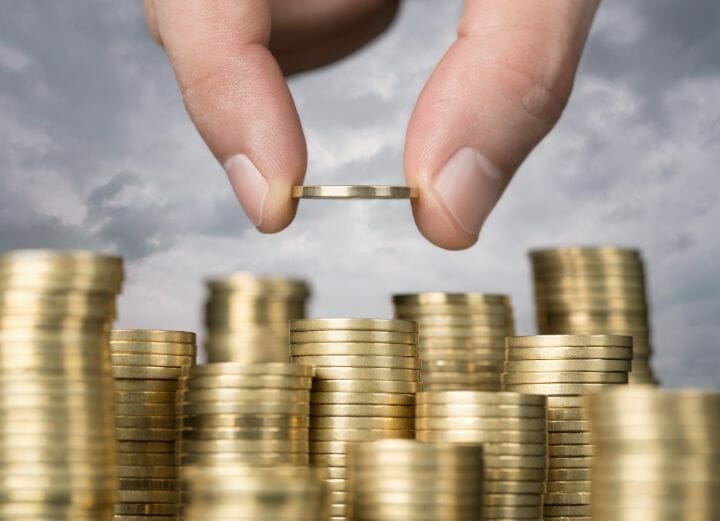 The above 3 factors will vary widely – making it very difficult to come out with a single number of the net profit that you will be able to make out of your business. Having said that, typically, to start with you can expect to make about 30 – 40 per cent of your initial outlay per year.
If you are not being able to touch this number, you must know that your business has areas for huge improvement. At this rate, you will be able to get back your initial investment in about 2.5 – 3 years.
Franchising or Own Brand – Buying a Business vs Starting it New
The advantage of franchising is that there is a lot of branding, marketing, and training support.
But, on the other hand, it will entail you a steep upfront franchise fee (that is almost 30 per cent of total upfront cost). Also, you need to pay a monthly / quarterly fee which is generally calculated as a percentage of your revenue.
Even with these costs, oftentimes buying an existing franchise makes sense, because it will come with its ready base of customers and will generate cash flow right from day 1.
Moreover, a lot of businesses may have been started about 30 years ago by baby-boomer generation and they may be planning to sell it now and retire. Therefore, these business owners will be strongly motivated to sell, and you may have the opportunity to pick up an up-and-running business at good valuations.
While you may have to pay an extra premium for the business because it is generating stable cash flow, but you save yourself the first few months of burning through cash and having to build your customer base from scratch which may be a difficult thing to do.
Choosing the Right Insurance for Your Private Home Care Business
Finally, insurance is an extremely important aspect and may save the day during the unlikeliest of events which may see you facing very high financial liabilities. The bare minimum insurance coverage that you need to consider are professional liability insurance and general liability insurance.
Professional liability insurance coverage kicks in when you may be facing claims from your clients related to any negligence or injury that may have been caused by your or your staff's actions.
General liability insurance safeguards your business from financial liabilities arising during business operations, but those that are not due to your or your staff's actions.
For example, a client may suffer an injury by slipping in your driveway on a rainy day while visiting your office and may sue you for damages for a sprained ankle.
Conclusion
It is important that you cover all your bases well before starting your home health care business – like registration, licenses, and insurance coverage. Once you have done that then you can concentrate in growing your business.
Otherwise, it is likely that these aspects will come back to haunt you – sometimes in ways that can create prohibitively large financial liabilities.
So, once you have completed these steps, you may embark on your exciting journey of a home health care business – a service which will not only help you make money but also will earn you a lot of social goodwill.
You may also like to read about: How to Start a Daycare Centre for the Elderly