It is never too early to work on your after-life documents, and this guide will help you start today!
The best way to secure your legacy is to make crucial decisions before reaching the end of your life. This guide is designed to help you learn about the keywords, processes, arrangements, and various aspects of estate planning and living will. 
Go through this guide thoroughly to make decisions that will be right for you and your family after you pass on.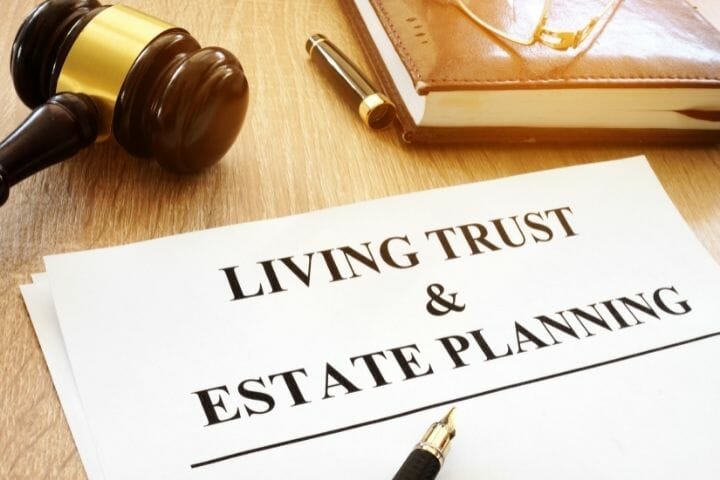 What is Estate Planning?
To put it simply, estate planning is the process of preparing, organizing, cataloging, and managing the critical affairs (assets/valuables) of a person's life to bequest them to their heirs/family after they die or become incapacitated. 
Documents to be included in the estate plan 
Each estate plan is designed as per the wishes of the creator. However, some specific documents should be included in a typical estate plan – 
Will or a testament: This is the essential document in an estate plan that outlines the heir(s) or next receiver of your assets and is invaluable if you become incapacitated or die. If the heir is a minor, then the will should bear the guardian's name until the heir turns 18 years of age. 
A living trust: It is similar to a will since it also carries the instructions as to who will receive your assets if you die. In the case of living trusts, your assets shall be transferred to the person mentioned in the document, without probate, upon your death. 
A power of attorney: This is a powerful document that allows another person to make financial decisions on your behalf if you are unable to do the same for some reason. The person's name mentioned in the POA will be granted the right to do so. After your death, a power of attorney will transfer your estate to whoever you gave this right. However, you can always decide to make changes and give them to someone else before passing away. 
A living will – This shouldn't be confused with a person's will. A living will is an integral part of health directives that allows another person to make decisions about your health and other essential things if you, for some reason, aren't able to do so.
How To Prepare Life After Me Documents
Inventory Your Assets
The first and foremost thing to do before laying down the steps for creating an estate plan is to take inventory of your assets. You can make a list of all items along with their corresponding value, along with your choice of the heir(s) and how you would want to divide it all amongst them. Once this is sorted, you can go ahead and follow the below-mentioned steps – 
Draw Up Your Will
Start with drawing up your will, name an executor, and be clear on all the trusts you have created. An executor helps you assign an heir to the choice and takes responsibility for the proper execution of the will. In the case of a minor, appoint a legal guardian until the child reaches a mature age. 
Assign Beneficiaries
Review all your accounts, assets, and other trusts to update or assign or update beneficiaries. 
Health Directives and PoA
It's now time to make some tough financial decisions, starting from power of attorney to health directives. If you aren't in a healthy state of being at the time of establishing these documents, you can assign someone to make the decisions for you. 
Emotional Aspects
Once you are clear with the primary documents, you can create a write-up mentioning the funeral arrangements or emotional assets or gifts you want to pass on after you die. 
Keep It Safe
Keep all the documents, letters, and write-ups in a safe place and tell your spouse, children, or close family members about its placement, so they can access the same after you are gone. Do not forget to add a password to your digital safe to keep your documents.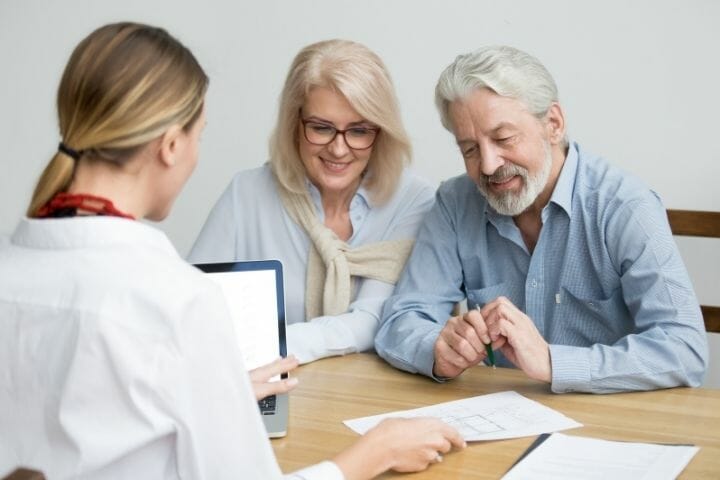 Estate Planning Procrastination 
Even though it is essential to create a fool-proofed estate plan early in life, sadly, few people actually get around to doing that. Surveys suggest that around 62% of Americans do not have a will. There can be many reasons for it, including lack of knowledge, lack of funds, access to information, but most often it is just procrastination. 
Why do people procrastinate estate planning?
Death is an uncomfortable subject to discuss. Thus, many people avoid discussing the after-me documents that include an estate plan. Therefore, estate planning procrastination is a thing, even though the fear of death isn't the only thing that keeps people from creating it – many are just too busy to sit down with an executor and create one. 
Some of the main reasons why people procrastinate estate planning include –
Not wanting to talk about death 
Difficulty in making tough life decisions
It may seem confusing to many because of lack of knowledge 
It is challenging to talk about money, let alone divide it into assigned heirs. 
Why Estate Planning Procrastination is a Bad Thing
The best way to motivate oneself to create a good estate plan is to assess the risks you and your family will face if you die without having one. There are three questions that you must ask yourself before putting off your estate plan today:
How will your family be affected if you die without an estate plan?
If you die without a will or trust, your assets will be labeled intestate, which means that the governing law of the state will decide the fate of your properties and other valuables. 
Thus, if you care about who in your family gets your assets after you leave this world, you must have a will for your family. 
How can you risk your assets not being divided amongst your family members and have it managed by the government?
You work hard all your life to provide for your family, and a little procrastination can take that away from your family after you are dead. 
Thus, you need to create a will or trust and assign a member to whom your assets will be transferred after your death. Therefore, the government will have no role to play in your valuables. 
What about your wishes for your family that will remain unfulfilled since you wouldn't have an after-me plan for your spouse and children?
The emotional part of this entire procrastination is that you might not be able to go the way you always wanted. Yes, it is essential to give this part a thought as well – how you want your funeral to be, who should receive your assets, how little your family should suffer, etc., are some of the essential things considered while preparing your estate plan.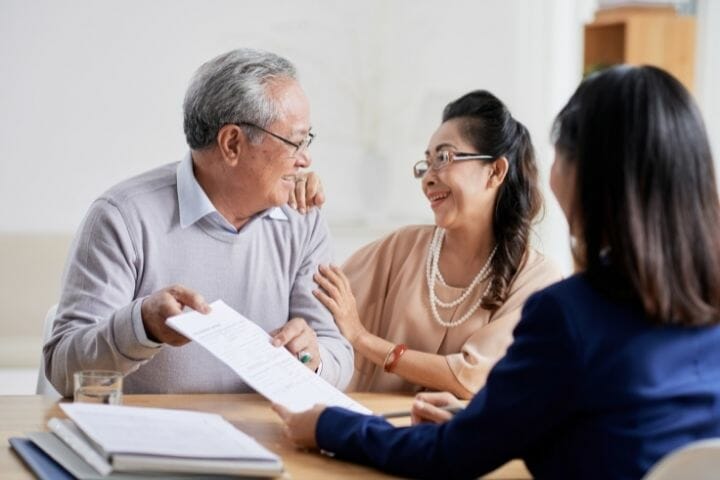 Ways To Conquer Estate Planning Procrastination 
While we have already discussed the reasons behind the procrastination of estate planning, the following ways will help you conquer the same.
Set a deadline
Decide that you will get it done before a specific date or time. Then, find an attorney and go ahead and do it. 
Don't do it alone
It can be pretty tough to talk about your after-death plans. Thus, the best way to do it is to include a family member or someone you are close to. Prepare the program with their help and support, and it will be easier for you to go about it. 
Remind yourself of the rewards
Keep telling yourself over and over that your family will reap the benefits of the plan once you pass this world. They will not have to suffer financially after losing you in this world. 
Poor Estate Planning Lessons 
"If you fail to plan, you are planning to fail." 
Benjamin Franklin said the lines above for a reason, and these apply to poor estate planning perfectly. Remember, if you do not have a last will or testament, you give up control of your assets to the government, and thus, it is essential to not only have a choice but have a well-planned one. 
Thus, here are some of the poor estate planning lessons to make you equipped and educated while you are on your brave way to design your estate plan – 
Educate Yourself
It is essential to take some time to educate yourself regarding the working of an estate plan. This will help you gain confidence and avoid making mistakes that other people make. You can start by learning about the importance of having an estate plan and more. 
Communicate Openly
Open and honest communication – If you fail to communicate to your loved ones regarding their assigned roles in your estate plan, this might lead to a lot of confusion, even conflict, after your death. Thus, it is essential to tell them their roles in your project. Ask them about their wishes and inform them about the location of your after-death documents as well.  
Keep The Document Updated After Major Events
Important life events like marriage, re-marriage, separation, divorce, child-birth, moving to a new state, etc., affect the estate plan. Thus, it should be updated accordingly and from time to time. Even after having a will, many people fail to update it, and as a result, their family suffers after their death.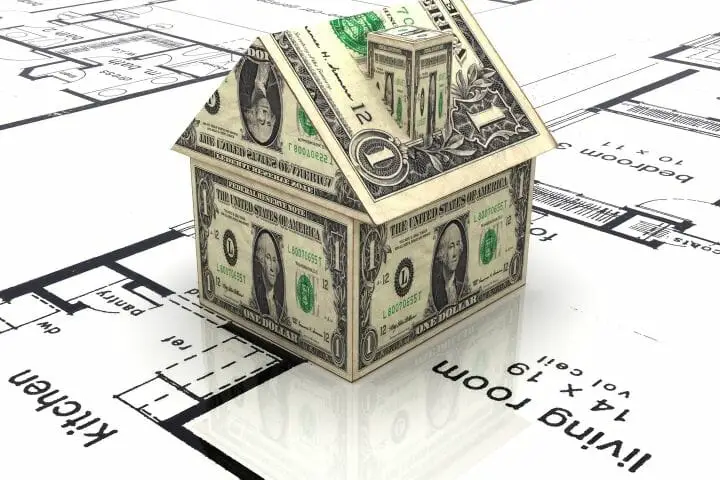 Keep Emotions Out of Estate Planning 
When it comes to estate planning, calm is the way to go. While designing your wills and testament can be an emotional process, keeping emotions out of it is essential. Thus, to create a meaningful and well-intentioned plan, you must learn the art of navigating your feelings well. 

Most people make these poor yet expected mistakes when planning their estate when they should learn to harness their feelings to create the best plan they can. Thus, below we have discussed four main ways to navigate your emotions during estate planning – 
Be open and honest during the conversation
Many people will feel uncomfortable when discussing financial matters and emotional stuff. Still, it is vital in the case of estate planning. Be open and honest about it, but do not stop being respectful and understanding. For example, if you are discussing the same with your children, then ask about their wishes from your elder child and younger one. 
Seek professional help
Organizing and preparing the estate plan documents can be pretty challenging. It can shake up the family dynamics and even lead to sibling rivalry if mature decisions are not taken. Thus, we would suggest you hire a professional to work as a 'referee' between the members and explain the reason for every step taken in the will. 
For example, a legal advisor will help you map out the conversations needed to navigate the entire process while keeping in mind the needs and objectives of the future generation. An attorney will prepare and draft all the essential legal documents without worrying about the same. 
Understand that you can always change the plan
Every step seems overwhelming when drafting an estate plan. However, many of us forget that creating this plan doesn't mean that it cannot be revived later in life. The best plans are upgraded throughout one's life until the end. Mainly, it helps avoid tough conversations that families might have to take after you are gone, which often leads to a lot of turbulence. So, make your estate plan and keep making the changes when needed in life. 
Protect Digital Assets After Death
One of the most underrated and ignored estate planning mistakes is the failure to protect their digital assets and presence. Yes, we live in the digital world as much, if not more, in the regular world. From online bills to social media pages, so much of ours is spread all over the virtual world. 
If you have a personal or business website, back them in a drive, or share the same with your family members/friends/relatives. 
Do not forget to review your business accounts, domains, and essential files and close your financial statements when you know that your time is near. 
Make sure that you emails and social media accounts are handed over to a person that you can rely on in your will
This can be quite an emotional task for you, but it is vital to keep your feelings in check and protect them. If you think you cannot do the same, perhaps asking a family member to do the same is a good idea.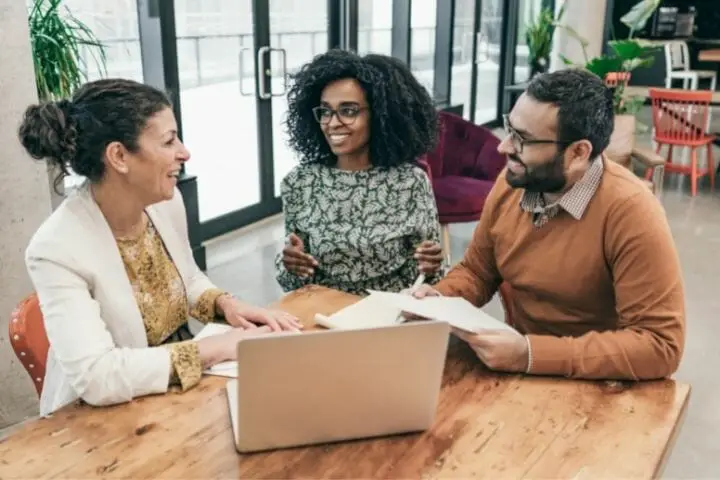 Ways to Create Living Will 
A living will, also known as a health care directive, allows the person to declare their preferences about getting treated in a terminal condition. 
They can instruct the hospital staff on whether they want to continue with life-sustaining procedures or wish to allow the natural course of life. It is, thus, a health care declaration that comes with the power of attorney where you can assign an agent to make decisions for your health on your behalf when needed. We can understand the preparation for and final creation of a living will in the following steps: 
Life Sustaining Procedures
The first thing is to decide if you want to continue the life-sustaining procedure for your disease/sickness or you want to die peacefully even and stop all the treatments. It would help if you addressed some of the end-of-life decisions in your will. 
Talk to your doctor if you have questions about medical decisions related to CPR, ventilation, dialysis, organ donations, etc. 
The final decision should be drafted and reflected in the document. If you want to make special funeral arrangements, you should also mention the same in the paper. 
Choose Your Healthcare Agent
If needed, you can add a healthcare agent to carry out your wishes or make decisions on your behalf if you become incapacitated. You can also choose to neglect this portion since it is not mandatory. This is referred to as a power of attorney in health care. 
Get The Document Notarized
Once your document is ready, you will have to sign it by the state's law officer if you are residing in the US. Usually, you require two witnesses and a notary, but it entirely depends on the state law. You can find the forms at a hospital, local medical centers, your physician, etc. 
Have it Reviewed
Once you are done, get your form reviewed by your doctor or any other medical authority. 
Keep the originals safe and discuss with your family about the same. Give a copy to your medical staff, doctor, and agent.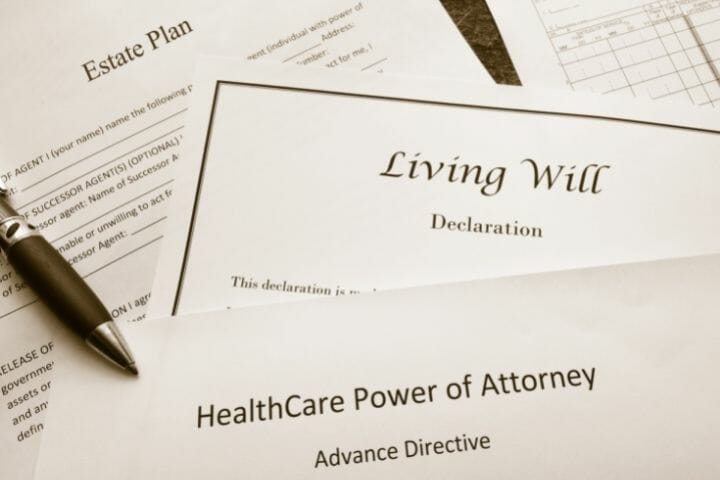 Living Will and Durable Power of Attorney 
We have already learned about living wills, but what we need to know about durable power of attorney is that it is also a document related to health conditions. 
Even though they are both related to health, there are a few differences between them – a living will is a declaration to avoid taking life-sustaining measures if there is almost no chance of recovery. 
DPoA Is All About Healthcare Decisions
However, a durable power of attorney isn't concerned with the deathbed. It focuses and covers all healthcare, even non-threatening, decisions and lasts as long as the person concerned is incapable of making their own health decisions. 
You Need To Assign an Agent for DPoA
Another difference is that in a living will, one doesn't have to specifically assign an agent to look after their decisions related to healthcare in case they become incapacitated to do so. However, there is always an option to mention the same. 
In the case of power of attorney, since it is a health directive, it is mandatory to say your health agent, who will legally take the responsibility of making health and financial decisions for you. 
They are a proxy that makes all health-related decisions that are best for you at the moment. 
Thus, a durable power of attorney is a document that authorizes another person who acts on your behalf in matters related to your health, treatment, care, hospitalization etc. 
The term durable is used here because the agent works as long as you are incapacitated or disabled to make your own decisions due to a medical condition. 
You Can Have Both
Now, the question is, can both health documents exist for you simultaneously? Well, yes, they can, and they do. A living will deal with specific medical issues, and thus, it doesn't look into other medical concerns that a person has like surgeries, medication, and other treatments. This is where the medical agent is needed. So, yes, you should have both.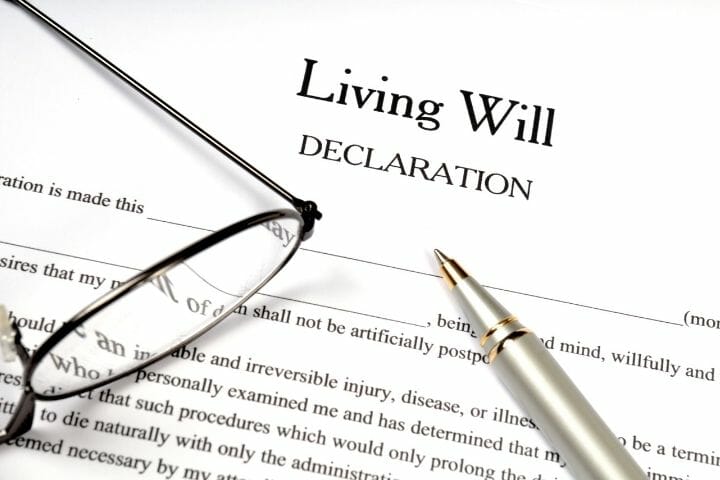 Wills and Seniors 
Estate planning for senior citizens in America isn't a trend. Nearly half of senior citizens in America do not have an estate plan. Thus, the first step towards creating a plan for seniors is to educate them regarding the pros and cons of having wills and power of attorney. 
Once that's done, in the case of seniors, we would suggest their family members hire an attorney for the task since they will understand it better. 
Every senior wishes to confer their assets and valuables to their descendants, and creating a will is the first step to having a successful estate plan. Thus, every senior citizen should have a choice. This legal document simply clarifies how a deceased person wished to have their assets distributed to their family members. 
While writing the will for senior citizens, specific criteria must be fulfilled – 
Aging people should be of sound mind.
Seniors must name one or more people who will obtain the deceased's property upon their death. 
The will must be typed, printed, or hand-written, though it depends on the state law. 
The will must be signed by the senior along with two witnesses (depending on the state you are living in)
Apart from the will, senior citizens also require other legal and medical documents for the completion of their estate plan – 
Trust (optional)
A durable power of attorney 
Beneficiary designation
Letter of intent 
Guardianship designations
Financial power of attorney 
The steps to estate planning for seniors are no different from those in their 40s and 50s. 
Everyone Needs an Estate Plan
It doesn't matter how many properties and assets you own or are old; you must have an estate plan. There are undoubtedly many drawbacks to not having an estate plan. For instance, if you die without having one, the government decides the fate of your money and assets, and thus, your loved ones will be on the suffering side.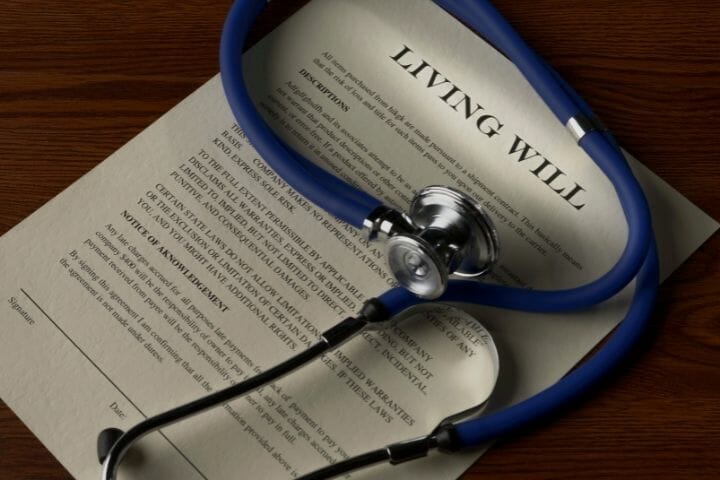 Additionally, your after-death wishes for your family might remain unfulfilled. Thus, it is of absolute importance to have an estate plan as early as your 40s. 
You may keep updating them as and when deemed necessary and fit further in life, but having a well-established estate plan is of utmost importance.