Bariatric surgery is a treatment option to reduce obesity and obesity-related diseases. In combination with a healthy diet and exercise, it intends to make changes to the digestive system to help manage weight and ultimately improve health and well-being.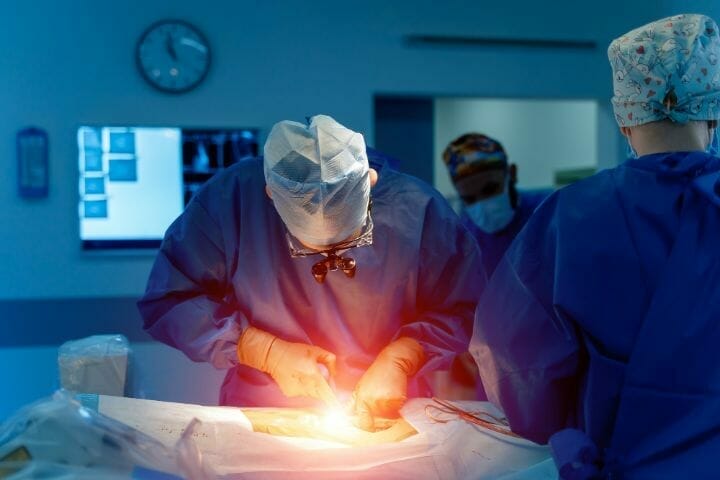 After shedding a significant weight from your body, many things you will do will trial and error. So, if something doesn't work in one go, do not get disheartened.
There are a few things that are essential after any surgery. Let us first talk about them before we delve into things one may require after bariatric surgery.
After most major surgeries in the abdomen area, constipation and gastric pain are typical side effects. You may not have gastric trouble if you had open surgery, but it is still good to get a few Gas-x strips.
You should check with your doctor before you take them. Also, you can manage the gastric pain if you start walking. Walking every hour will help you prevent blood clots.
It will help to keep a pillow and a blanket in your living area at home so that you can take quick naps when you feel like it. When you are in the hospital, you will need warm socks and slippers for walking, a skin moisturizer, and a lip balm. It may be a good idea if you get baby wipes, as they serve multiple purposes.
Besides these generic things one may require to recover from major surgery, this article articulates all other things that are must to have after bariatric surgery, in particular.
Food, Beverages, and Supplements
After bariatric surgery, your taste preferences will change a lot. So, it may not be a great idea to stock up on processed food. You can keep the essential groceries, which one can use to prepare multiple dishes.
Few things that you may continue to like and are suitable for your recovery are things like cottage cheese, eggs, cereals, fruits and vegetables, and soups. The good thing is these are general-purpose healthy ingredients that you can use in multiple dishes.
Having said that, if you have a family and children, please ensure that you stock up things for them before going for your surgery. It will ensure that they can prepare their meals when you cannot do that for them.
One thing which cannot be emphasized enough is liquid consumption. Your water bottle shall become your best companion wherever you go. You can buy a bottle with a measuring scale, which will keep you motivated to drink at least a minimum amount of water in one go.
Should you not feel like drinking water, you may squeeze a lemon in that. It will be more refreshing. Occasionally, you may also get some decaf tea, if you like its taste.
Also, you may have to increase your protein intake. Although good quality protein shakes can supplement your natural diet, you shouldn't overdo them. Getting your protein from your natural food is always better than any protein supplement.
You should ensure that you have a recommendation on your supplements from your surgeon and nutritionist. Like protein, vitamins, and mineral supplements will ensure that your body is never deficient in required nutrients. In fact, you must start a good vitamin routine before you even go for your weight loss surgery. Nutrient deficiency may hinder your recovery after the surgery and prohibit you from achieving the objectives you have set from the surgery.
Finding the right regimen of vitamins is critical. A few brands in the market even have bundles explicitly dedicated to the type of surgery you had. You can search for them online or speak with your doctor or a local pharmacist.
One last thing on food is food and beverages with low nutrients but high calories you must avoid after bariatric surgery. Particularly in beverages, you should ensure that Alcohol and Sugary, Caffeinated Drinks are out of your reach.
You may also like Best Coccyx Cushion For Heavy Person
Kitchen Tools
You had always wanted to eat healthily and be healthy. Now is the time when you are on the path to achieving your goal. After bariatric surgery, how much you eat is equally important as what you eat. While earlier, we talked about the quality of what you should eat, several kitchen tools and equipment can help you ensure your food intake.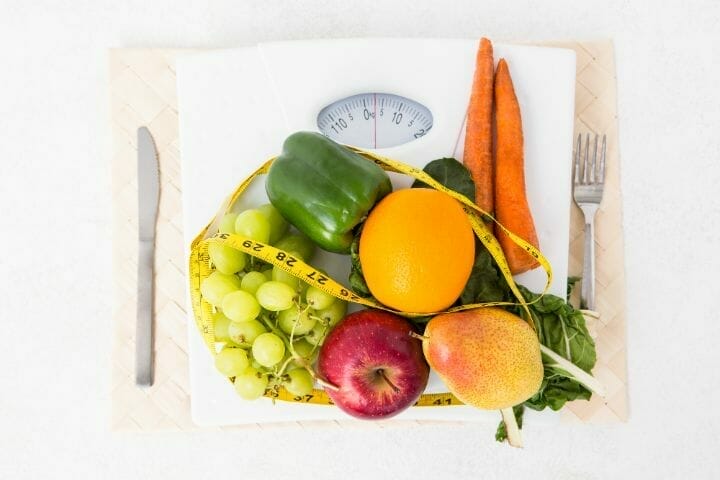 Weighing scales and Measuring cups: Having a weighing scale to weigh your food will ensure that you follow a disciplined diet. An inaccurate scale can make it confused stressful when you are weighing in. So, take the time to find the right weighing scale for your weight loss journey.
You may also buy a weighing scale to track your progress as well. While measuring your weight is essential, there are a few scales commercially available that can also measure your Body Mass Index (BMI), the water level in the body, and muscle mass. These numbers are significant to keep yourself on track of your weight loss journey. However, you should not get obsessed with the numbers so much that it affects your psychology.
You may find a variety of weighing scales online or in the nearest store.
While some food items can be measured on a scale, other foods can better be measured by volume. So, the second thing you should keep tracking the quantity is a set of measuring cups. You can measure solid food ingredients in dry measuring cups, and fluids in liquid measuring cups
Blender & Blender Bottle: A blender is extremely helpful in the early days of recovery post-surgery when you are on a liquid diet. You not only make a protein shake in it but also purees. You must blend your food as well as possible so that your body digests it quickly.
Having a good blender throughout your journey post-bariatric surgery will not only make things more comfortable but also keep you motivated towards consuming your food in the right amount, right form, and in the right way. You may find plenty of other blenders in your preferred price range.
Sometimes, when you are not in your home, you may not have access to the blender. IN those situations, having a portable blender bottle is very useful. For example, you are in the gym, and you can carry it to making a protein shake.
Food Storage and Meal Preparation Containers: In the early stages after surgery, you will be on liquid foods and eating tiny portion sizes so that your body can digest them better. As you recover, you will be able to eat bigger meals. Having meal prep containers help you divided your food into your desired portions.
As you measure your food and put it in individual containers, you ensure that you are not eating more than the quantity you should be eating. These containers also help you prepare your meals ahead of time and ensure that the food does not go waste.
You may also like Best Bariatric Bed for Home Use
Water Bottle. Dehydration is a serious concern after weight loss surgery and must not be overlooked. Finding a good water bottle to help you reach your water goals will be extremely helpful. You may also look for a bottle with the time displayed on it. It may help you stay on track and drink the appropriate amount of water each hour.
Many patients, after bariatric surgery, may start hating the taste of water. If you are one of them, you can add fruit flavors to your water.
Slow Cooker: As they say, how we cook our foods influences the nutrients our body gets from that food. Slow cookers help a lot in ensuring your food you properly cooked without breaking down all the nutrients. There are two kinds of slow cookers – slow metal cookers and stoneware crock-pot. A crock-pot is surrounded by a heating element, whereas a slow metal cooker is a metal pot that gets heat from a heated surface like an induction stove.
Slow cookers or crock-pots cook your food in a way that is better tolerated by many weight loss surgery patients. They come in a variety of sizes, ranging from 2-qt to 8-qt. Depending on the family size, you can buy one that is most suitable for your needs.
You may buy a Choose-A-Crock Programmable Slow Cooker, as it can help you make smaller and larger recipes with the same machine.
Vegetable Spiralizer: They help you do the cutting and slicing of vegetables. Most spiralizers come with multiple blades and are therefore more versatile. These spiralizers allow you to turn your favorite vegetables into noodles that you use to create low-calorie, low-carb, and gluten-free pasta and noodles.
You can find other vegetable spiralizers in a variety of different sizes.
Activity/calorie tracker app: Your surgeon will ask you about what you eat in a day to make sure you are on track. Having a calorie tracker for your activity and calorie intake will help you keep a record of that. It also allows you to stay accountable and adjust if you notice you lack in one of these. Although you can make a pen and paper journal to track your activities and calories, you may also get an android or iPhone app.
Skin Moisturizer, Shampoo, and Conditioner. Your skin and hair change a lot of post-surgery, so it is crucial to take enough care of them. One thing most bariatric patients struggle with is hair loss post-surgery. So it is vital to have a good shampoo and conditioner to reduce hair loss up to some extent.
If you have been obese or overweight for a while, you may also observe stretch marks and excess skin after the bariatric surgery. For that, you can buy a stretch marks cream, which will keep your skin moisturized as you are on the path of recovery after the surgery.
You may also like Best Mattress for Overweight Elderly
Summary
While undergoing any surgery is not easy, but bariatric surgery brings a new with itself. So, as you step into the new healthier life, all the things mentioned in this article will make your journey less stressful. They will help you stay on track while you are trusting the experts and process.