Are you trying to keep your diabetes under control with healthy meals? Let us help you with the best meal delivery service for diabetics.
According to the CDC's division of diabetes, national diabetes statistics report 2020, 34.2 million Americans have diabetes, and 88 million American adults have prediabetes.
Diabetes is a serious condition that you can control with a healthy lifestyle and some medications or insulin. Healthy eating and exercise help a lot in controlling diabetes. A diabetic person needs to eat food low in carbohydrates. With the meal delivery service for diabetics, you can rest assured that all your meals are low in sugar and carb.
Even with many meal delivery service companies finding a complete diabetes special diet is not that common. Here, we have the best meal delivery services for diabetes. Let's take a look!
Meal Delivery Service For Diabetics
NutriFit
NutriFit offers a customized diabetes meal plan according to your health. The meals are planned by certified nutritionists and prepared by professional chefs to offer tasty and healthy meals. With the option to choose from anti-inflammatory, vegan, vegetarian, and low sodium meals, NutriFit is one of the best meal delivery service choices for diabetes. 
All the meals offered by NutriFit include organic or natural meat or other produce. With no trans fats and organic, they provide a healthy meal option for diabetics. Their diabetic meal plan is a balanced diet with abundant fruits and vegetables for a nutrient-rich, low in fat, and low calories. This is why is one of the best meal delivery service for diabetics.
BistroMD
BistroMD offers research-based meal plans to better suit a need of diabetic people. Healthy eating is the key to maintain blood sugar levels. Professional doctors design them, and the chef prepares a wide range of diabetics meals. The meals contain low sodium and no simple sugars to maintain blood glucose level spikes. 
All BistroMD diabetic meals contain less than 25g of carbohydrates, ideal for diabetic patients. The meals also have a combination of lean proteins and complex carbohydrates, which help keep blood sugar levels stable. The meals are pre-cooked and freeze. All you need to do is open the pack, toss it in the microwave, and within minutes you have a home-cooked meal.
You may also like Best Foot Massager For Diabetics
With the option to customize your meal menu, you can never get bored by your food. You can also choose a diet according to your preference and other dietary needs. The meals from BistroMD are satisfying, and there is a large variety of dishes that you can choose from. 
You can choose either a five or seven-day plan with three meals for breakfast, lunch, and dinner. Or you can have a five or seven days meal plan with just lunches and dinners. BistroMD offers a snack program called EATS (Essential and Tasty Snacks) with the notion that it helps in maintaining blood sugar levels. You can add it with your meal plan for a complete package. BistroMD is widely recognized as one of the best meal delivery service for diabetics
Magic Kitchen
Magic Kitchen meal delivery service provides a carefully designed diabetic diet. With their flash-freezing technique, they can maintain the natural taste and freshness of a meal. With Magic Kitchen diabetic meal delivery service, you can have a fresh, home-cooked meal within minutes. 
You can choose from several diabetic-friendly meals or select from different dishes to make your meal. They offer dietician-approved low sugar diabetic recipes. If you're having trouble preparing a diabetic diet, Magic Kitchen meal delivery can help you have a proper meal to manage your blood sugar and aid in healthy living.
Eating in proportion is the key to healthy living. Magic kitchen meals have just 350-550 calories with an entrée and one or two sides. With 20-45 grams of carbs per serving and low sodium meals offer a balanced diet for diabetics.
The magic kitchen offers complete meals at a cost price of $10 to $15 per meal. Their weekly plan can cost you somewhere around $75 to $85.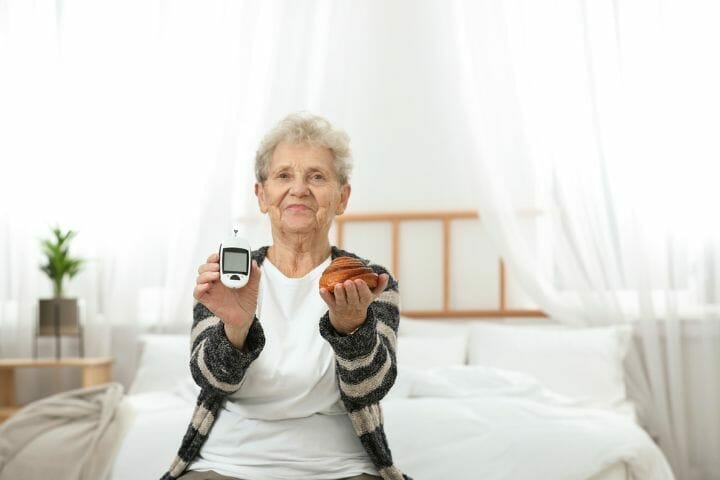 Diet To Go
Diet-to-Go is a meal delivery service founded in 1990. The idea behind this was to provide healthy meals with accurate proportions to everyone. They have come up with several meal plans to suit different needs. With their Balance-Diabetes meal plan follows, they offer meals to prevent and manage diabetes according to American Diabetes Association guidelines.
With Diet To Go, you have the option to customize your diabetic diet plan based on your preferences and taste. The meals are easy to order. They also offer free diet analysis by nutritionists and health experts.
You may also like Best Protein Shakes For Seniors
Home Bistro
Home Bistro is a meal delivery service that offers pre-cooked meals for diabetic people. All their recipes suit the nutritional requirement of diabetic people. All the meals are less in carbs and sodium and have all the essential nutrients while being low in calories.
You have the option to choose each meal individually, or you can choose a meal combination offered by the company. Profession chefs prepare the meals to offer the same taste as home-cooked meals. The Flash freeze technique saves the flavors and texture of the food to ensure a great taste.
Home Bistro uses FedEx delivery to offer a nationwide reach. Once your order, it takes about 1 to 3 business days for it to reach you. Meals are sealed in airtight containers and packed with dry ice to ensure freshness. They also provide nutritional information and instruction guidelines for the meal.
Snap Kitchen
Snap Kitchen is a meal delivery service that offers fully prepared, gluten-free meals perfect for people with diabetes. With various meal options for breakfast, lunch, and dinner, meals can never be boring for diabetes patients. Apart from the main meals, you also can add extra side dishes like eggs and soups. 
All meals are curated and prepared by a team of registered dietitians and professional chefs. Apart from the main meals, you also can add extra side dishes like eggs and soups. Some of the low-carb options are mouthwatering almond crush salmon and chicken tenders with turnip mash. 
The company's low-carb meals have a nutritional value of 30% carbs, 30% protein, and 40% fat. Snap Kitchen delivers pre-cooked meals to most of the states in the USA. They have 6 or 12 meals per week plans for hassle-free meals. Meals start at $9.58 per meal in the 12-meals per week and $11.67 per meal in the 6-meals per week plan.
Factor
The factor is a plant-based meal delivery option. Plant-based meals are ideal for diabetic people as they are low in calories. Factor offers various meal plans suitable for diabetes. They are known to use fresh and never frozen ingredients in all their meals. The meals being free of refined sugar, gluten and GMOs, are very helpful in controlling diabetes.
This plant-based meal delivery menu has tasty dishes like Buddha bowls and chickpea curry. A team of certified dieticians and professional chefs ensures that every meal has proper nutrients. The prices of the meal packs vary as per the number of meals each week. The meal cost starts at $11.50.
You may also like 90 Year Old Not Eating or Drinking
Top Chef Meals
Top Chef Meals is a meal service provider that is suitable for dietary restrictions. They offer more flexible meal plans than others. In their meal plan, you can decide the main component of your meal and then choose whatever sides you want along with it. It also helps select a portion of food according to your personal choice and other dietary needs.
Top Chef Meals have a specific plan for people with diabetes or prediabetes. All the meals in this plan are low in carbs and low sugar levels to maintain a healthy blood glucose level in your body. All meals have 20 grams or an even lesser amount of net carbohydrates.
Top Chef Meals offer an extensive range of menu to choose your meals. They provide nutritional information for the whole meal and even for each component. It helps in deciding what you want in your meal plan. You will never get bored with the variety of meals.
Top Chef Meals have two different options for ordering. You can choose the meals individually in the first one. Most of the meals in this plan cost less than $8, with the least $6.9. Some expensive gourmet meals are also available, along with desserts and breakfasts. 
The second is the easy order system, which allows you to choose a pack of meals. The price of these packs varies according to the number of meals. The cost per meal is similar to the individual order.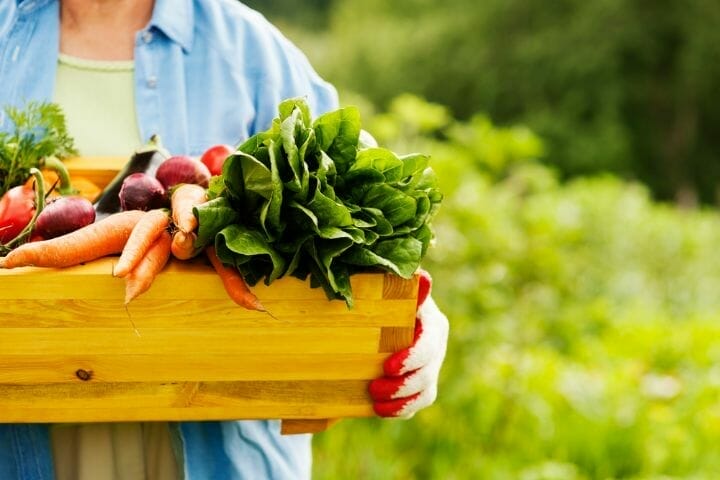 Freshly
Freshly is an excellent choice for diabetic people with the low-carb pre-cooked meals it offers. It delivers meals of perfect portion size for a diabetic person ready to eat with a minimal heating time of three minutes.
You can choose from a wide menu of low-carb meals every week. About 8–10 meals from the weekly menu have less than 35 grams of carbs, making it a good choice for diabetic people. Some of the famous meal options include chicken Livorno with a side of white beans and kale and thanksgiving turkey with green beans and toasted pecans.
Freshly offers meals that are gluten-free and with options for people having common allergies to peanuts or dairy. With the option to choose from 4, 6, 10, or 12 meals each week, Freshly is a great option for diabetic people who want to have hassle-free meals few times a week.
The cost of the meals varies according to the number of meals you order per week. You have to pay $11.49. $9.49, $8.99, and $8.49 for 4, 6,10, or 12 meals per week.
Sunbasket: Meal Kit Delivery Service
Sunbasket is a meal kit delivery service that is great for those who love to cook. They offer a diabetic meal kit with low carb. All the produce and eggs used by Sunbasket are organic. The ingredients come packed separately with instructions to cook them. Cooking a meal takes 30 minutes or less. 
Each meal has 20-70 grams or even fewer carbs with at least 10 grams of protein per meal. Each meal has a sufficient amount of protein with good fats and a calorie range of 400-700. Sunbasket also offers several snacks for diabetes like egg bites, yogurts, and nuts. With a weekly delivery of meals offers by them you are sorted for a whole week.
You may also like What Causes High Potassium Levels In Elderly?
Buyer's Guide
Type
The type of meal delivery is a factor to consider and depends on the person. Some people love to cook but have no idea what and how much to put inside a dish. For them, a meal kit delivery service is a great option. They can have measured ingredients delivered with instructions on how to cook them.
But for people who don't like cooking but still want to have a healthy meal, meal delivery is the best option.
Cost
Cost is another factor to consider if you are looking to buy meals often. Meal delivery services are not cheap, but they provide hassle-free, easy nutrition for diabetic people. Several companies have different meals, but they can range from $7 to $12 per meal. You must also know that most of them will charge you some extra delivery or shipping cost.
Availability
The availability of a meal service provider is another important factor to consider. Before selecting a meal, confirm first if the meal service provider offers service in your area or not. Apart from a few service providers, all of them don't deliver meals nationwide. They are area-specific or have a presence over some states.
Specific Diet
Apart from being diabetic, many people have other allergies or food sensitivities too. Before buying a meal, you must properly check if the meal has any of those ingredients that you are allergic to. Several people also follow a different lifestyle, like vegan or vegetarian. Not all meal providers offer these options, so make sure to check first and then buy.
You may also like The Ultimate Guide to Aging Well
Frequently Asked Questions
Is there a food delivery service for diabetics?
Yes, several meal delivery services offer specific meals for people with diabetes. You can order online, or several services also have their applications. Most of the time, people have no clue about the nutritional values of their eating. That is why it is better to have meals which professionals make to suit your needs.
Which meal delivery service is best for diabetes?
Several meal delivery services provide diabetic-friendly meals. NutriFit, Magic kitchen, BistroMD is to name a few of the best. The best meal delivery service for diabetes will depend on the person who will be eating the meals. However, a good meal delivery service will offer you a diet according to your tastes and preference.
What is the best meal plan for diabetics?
A low carb, high protein diet is suitable for diabetes patients. A low sugar diet including vegetables, fruits, low-fat dairy products, and lean protein like eggs, chicken, and fishes is good for diabetics. As long as you consume fewer carbohydrates and maintain blood sugar levels in your body, you can keep your diabetes in control and live a healthy life.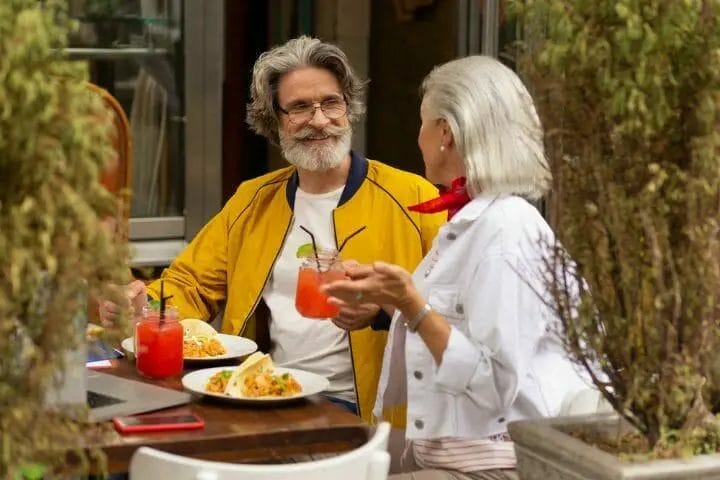 Where can I buy diabetic meals?
Several meal delivery services offer pickup or doorstep delivery. Most of them have a specific menu range for people with diabetes. Here, we have provided some of the best diabetic meal delivery services. All you need to do is call them or visit their website to order your meals.