Not all countries take care of their elders equally. In this article, we discuss the best country for elderly care. 
We all have different needs at different ages. While kids and young adults require an active environment, on the other hand, older adults need a relaxed and safe environment for their well-being. 
The world's elderly population is growing with time. By 2050, it will constitute 21.5% of the total population of the world. It is high time we should realize how to provide a progressive and sustainable lifestyle to our elders. 
Around the world, few countries are not leaving this side unturned. Here are a few countries that are working on providing ideal and comfortable homes to older adults. Their ideology and thought process is commendable. 
What does the elderly population need to experience a healthy environment? It is how better is the life-expectancy, medical services, and safety are for a country. The following are the most important criteria for reviewing any place. 
Finland 
Finland, though a small country, is highly suitable for older adults. According to the recent studies conducted in 2020. This place is so healthy and shares 81.9 years of life expectancy. They believe in maintaining their health services and share a 75.27 Health Care Index. Their happiness quotient is higher, with 7.77 out of 10. 
Quality and a happy life are better than any other achievement. It is a safe and affordable country. So, the elderly population has a better and progressive time in Finland. The country is specifically working on the areas to improve the quality of life for its elderly population. Finland is the best country for elderly care.
You may also like How Much Does Elderly Home Care Cost
Denmark
Denmark is a beautiful country with a beautiful heart. The government and the citizens together make life easy and comfortable here. Due to the favorable conditions, the life expectancy is almost touching 80.9 years. Also, the Health Care Index is high with 79.22.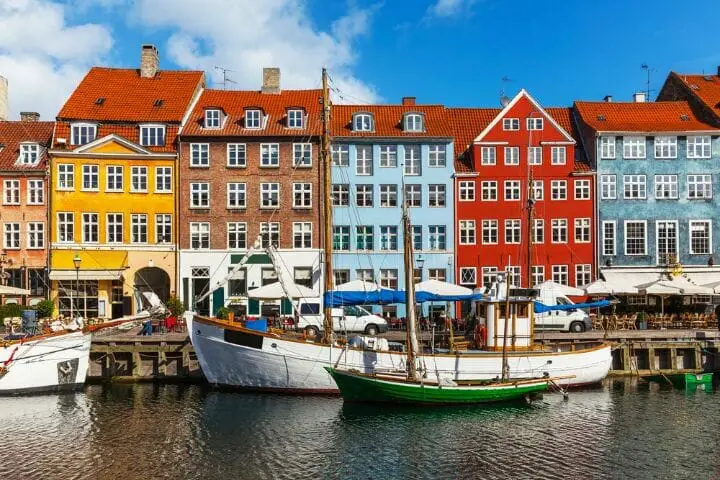 It is surely a satisfied and happy country with 7.6 stars out of 10. The country runs specific programs catering to the needs of society. They have pension plans to ensure economic security for older adults. Also, they have elderly health plans to keep them fit and happy. Denmark is the second best country for elderly care.
Norway
Norway is one of the five best countries for older adults. The favorable lifestyle and inclined government policies are the plus point for peaceful living. With life expectancy as good as 82.4 years, older adults enjoy a healthy lifestyle. They have highly qualified health care professionals and advanced systems. Moreover, 100% pension coverage helps older adults to survive well in their final years. 
One of the important concerns is the safety of the residents. The residents of Norway believe it to be a safe place. As per a survey conducted about elderly residents, 86% admitted that they feel safe here, even at night. Norway is among the top three best country for elderly care.
You may also like Questions to Ask When Hiring a Caregiver for Elderly Parents
Switzerland
Switzerland is like heaven in the world. Blessed with scenic beauty, it is ideal for countries to live in after completing 60 years. With life expectancy as high as 83.8, the elderly enjoy suitable and easy living conditions compared to other countries. The country has an advanced health care system, and the Index shows promising figures with 73.23 out of 100. 
The residents enjoy the quality of life. As per a survey, almost 93% of people above 50 years said that they are happy with freedom in their lives. The country works hard to make it a better place. With proper transportation systems to old care homes to advanced health care, they have it all. 
Netherlands 
Amazingly, almost 25% of the Netherlands population is above 60 years of age. It is one of the highest in the world. The government is committed to the service of older adults and maintains an advanced healthcare system. The residents enjoy a high life expectancy of 82.3 years. 
The elderly population is highly satisfied with the living conditions and services offered. The happiness quotient is as high as 7.49. Moreover, the government believes in sharing financial stability and provides pensions to citizens above the age of 65 years. It is an affordable place with a cost of living index of 75.2. The country is setting an example for the whole world to deal with the growing elderly population. 
You may also like 15 Apps To Check On Elderly Parents
Australia
Australia is a prosperous country. United Nation statistics shows us that it is the second-best country globally because it shares a high quality of life Index. The government and people are working hard to build this nation with a strong foundation. They believe in maintaining socioeconomic well-being. Also, the country is a safe place to live in and enjoys a low crime rate.  
The residents look up to high life expectancy with 83.4 years. This is an additional factor to support the elderly population. It also shares pension programs for senior citizens at the age of 65 years and above. Overall, it is a happy and content place to spend the beautiful years of your life. 
Austria
Austria is one of the ideal nations for elderly care. They have divided their elderly care into three broad categories: Social insurance, protection, and assistance.
Social insurance entails protection from accident and sickness and a minimum income in old age instead of regular contributions throughout life. Social protection is coverage for groups in need whose responsibility falls directly with the state, such as war veterans. Social assistance gives a safety net for people who are in need. If other benefits and financial aid is not enough, the state provides finances for such individuals
.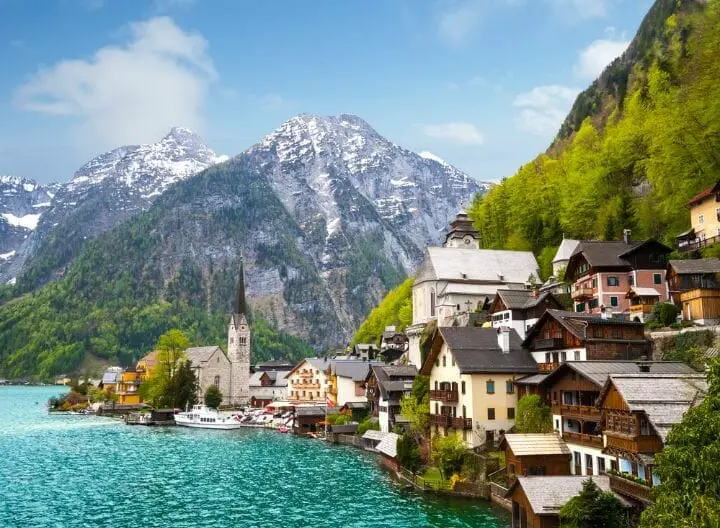 The country has a superb life expectancy score of 81.5 and a health care index off the charts at 79.5. It is also considered one of the safest countries in the world for older adults. The cost of living is comparatively much lower than in other prosperous nations, and so are property prices. All of this implies a happiness index which is impressive as well.
You may also like Elderly Abandoned by Family
Canada 
Canada is one of the ideal developed nations of the world. It has everything for everyone. They believe in valuing their human resource. Highly resourceful, the residents enjoy life expectancy as high as 82.4 years. The government shares considerable pension policies. After the age of 64, the people are covered by pension plans providing them with financial stability. 
The government also understands their responsibility and has specific nursing homes and health care facilities for the older population. The country shares a happiness quotient of 7.28 and is one of the best in the world. The residents are happy with efforts made by the government to improve the health care facilities and safety measures. 
Spain
Spain is one of the most secure countries in the world. The residents enjoy a low crime rate. This enhances the quality of life. This is not the case; the country pays special attention to the well-being of its residents. They have prompt health services with a health care index as high as 78.42. Not only this, the residents enjoy a high life expectancy of 83.6 years. 
The government also believes in keeping their seniors financially secure and happy. The pension plans start for those who are 65 years and above. This beautiful country offers a relaxing lifestyle and supports the senior population with the best quality services, including housing, transportation, and volunteering opportunities. 
You may also like Tired of Caring for Elderly Parents? Make them independent, they will love you for it.
Germany
Germany is one of the most advanced countries in the world. It is expected that by 2050 almost 40% of total residents will be above 60 years. Looking into the future, the government is constantly improving the living conditions for older adults. Due to favorable living conditions, residents enjoy a high life expectancy of 81.3 years. 
Also, the German residents are financially independent as residents above the age of 65 receive steady pensions. Germany also hosts a suitable health care system. The people here in their free time are encouraged to volunteer as per their capacity. Programs are encouraging senior citizens to share their knowledge with the young population. Some opt to travel. 
United Kingdom
The United Kingdom, without a doubt, is an amazing country to live in and also to grow old in. It is a developed country with up-to-date medical facilities and prompt help in all parts of the country. The residents enjoy a higher life expectancy of 81.3 years. Social well-being again is an important point of consideration.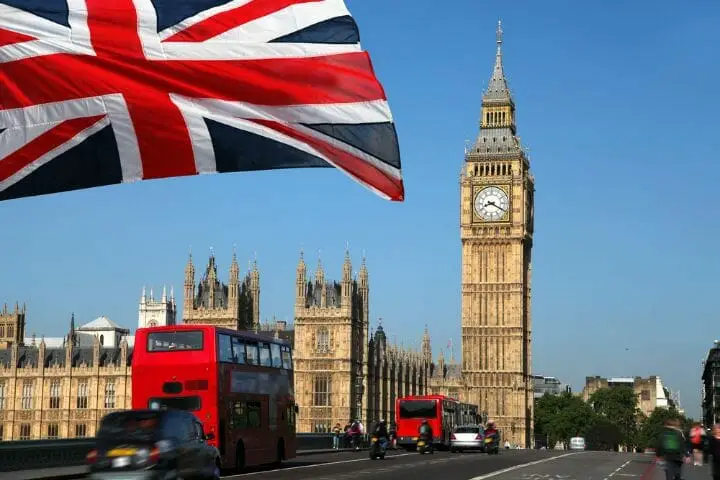 There is a developed help-care system including well-established elderly care centers with trained staff. The government also works on various plans to engage the senior population. The retirement plans start from the age of 65 and above. It helps the senior citizens to be economically independent. 
You may also like How to Find a Good Caregiver for Elderly
Frequently Asked Questions 
We all want to lead a happy and fulfilling life. The place where we live plays a very important role. The quality of life, the facilities available is dependent on the place. So, generally, there are some answers to most asked questions.
What is the best place to live in old age?
To survive in your old age, we all expect a few conditions. The first thing developed the health care system; the second came economic security and then the quality of life. The recent survey conducted in 2020 published by Ceoworld Magazine shares a list of countries based on these parameters. 
It turns out that Finland tops followed by Denmark, Netherlands, Switzerland, Australia, Austria, Canada, Norway, New Zealand, and Spain. These countries are happy countries with high standards of living. 
Which countries respect the elderly?
It is not only the economic assurance or high standards of living that counts. Mutual respect for human beings also plays an important role in our lives. Respecting each other is the foundation of human relations. It is an important code to follow. 
Some countries and cultures endure it and follow it with their heart and soul. Chinese people highly respect their parents and take care of them in old age. In India, elders are the head of the family. 
They share a loveable relationship with younger generations. In Japan, elders are celebrated. Even in Korea, the elders are given due respect. In Afro-American cultures, elders are looked up to and stay close to their families. In Rome, elders are considered precious resources. 
You may also like How to Report Unsafe Living Conditions of Elderly
Do Americans Take Care of Their Elderly?
The native Americans respect their elders and believe in helping them. They carry a special love for their elders. With the passage of time and hyper-lifestyle, more people are diverting from their elders. 
Americans do take care of their elders, but there is a diversion towards old age care centers and caregivers. Caregivers are professionals who help the elders in their daily chores. Now, the families have started opting for caregivers. Though they seek help, they are still linked with their elders and visit them from time to time. 
How Does China Treat Its Elderly?
Traditionally, the Chinese people believe in respecting their elders. They used to live together with their elder parents. With time, things have changed. 
As the country has a one-child policy, it has led to an increase in the elderly population compared to the younger generation. Now, with the increase, China is improving its health care system at a vast scale. 
As the elderly population grows, it is our responsibility to help them enjoy their lives. Every country has something special and unique for its elders. But, still, it is a long way to go. All the countries should work together to make this world a better place to live. We should all respect our elders and spend our time with them learning about our culture and values. So, let us pledge to give our elders a secure and happy environment. 
You may also like Non-Medical Caregiver Job Description
What are the worst countries in the world for older adults?
It is also important to know which countries to avoid for older adults. The worst places to live in the world for the elderly include Iraq, Kenya, and Ukraine. These are all war-torn countries with almost zero social net. Other countries include Venezuela and Cambodia at the fourth and fifth worst spots.
References:
[1] World's Best (And Worst) Countries For Older People To Live In, 2020 – CEOWORLD magazine