The need to check up on our loved ones is a natural one. Apps to check on elderly parents help us fulfill this need. We provide a list of 15 such apps below.
The need to check up on our loved ones is a natural and important one. Parents keep a continuous vigil over their toddlers, and when the parent's age, it turns to children to keep a similar vigil.
Nearly 12 mn elderly adults above the age of 65 live alone in the US. Keeping a close check on your loved ones who prefer to age in place can be a difficult task. While earlier this was a cumbersome task that involved a lot of effort, nowadays your smartphone has apps that can make it possible to do so effortlessly. We have a separate article on the best cell phone for seniors.
Today, children and caregivers can get a log of physician appointments, medication, vital stats, exercise routine, and calories burnt, food eating habits, and many other things at the touch of a button. It is a source of emotional success for both parents and children to be constantly updated on these statistics.
In the article below, I will focus on apps to check on elderly parents style="font-weight: 400;">, both free and paid varieties. Most of these apps are available on both Android and iPhone and are worth the time and effort to set up.
Best Paid Apps To Check On Elderly Parents
#1. ECare21 App:
If the elderly parents reside nearby, it would be easier to monitor their health and medication. The cause for concern is more if they live far away from the caregivers.
ECare21 App has many specialized functions for caregivers who are at a distance from their parents. These functions include wireless features which you can use to communicate with the device on the elder's wrist. Yes, a smartwatch allows the physicians and the caregivers access to the watch and extracts vital information on their health. Fitbit is one such example.
The smartwatch displays perfect information of what is desired by their loved ones thousands of miles away. With the smartwatch working on Wi-Fi, the caregivers know of their heart rate through a monitor, even their weight, glucose levels, etc., in a minute as the vigil is 24/7. Such information helps the caregivers enough material to consult doctors and give the perfect feedback to their elders.
ECare21 may be accessible for android and iPhone users, but you have to pay to take more advantage, and you can choose from the various payment schemes available for you.
#2. Pillboxie App
The responsibility that comes along as a caregiver is not an unrestricted one as far as timings go. It's an everyday routine for your loved ones to consume medicine at specified times, and the app has to be perfect.
The salient feature of this Pillboxie app is that you can visually create reminders. It works only on iPad and iPhone devices and comes for $0.99
True to its name, there are graphic pillboxes on your mobile if the application is there.
With such a state of the art reminder, the adult children can never make a mistake either in missing the dosage or giving their elderly a wrong dosage too!
Wi-Fi is not required for the app to function meticulously, even if the phone is in sleep mode.
#3. Symple
One can call this app a 'Symptom' tracker' to keep track of a few individual symptoms even in the long run.
The symptoms that this paid app can track are restricted to five viz.
Pain

Anxiety

Heart rate

Fatigue

Sleep.
The information on these is displayed directly on your mobile, and you can make a few adjustments by importing specific steps to improve the present condition.
It also presents a graph that would help the physician help your loved elderly ones. You can capture the medication schedule visually for easy reminders on what dosage your loved ones have taken and when! A medical journal is available in it that you can share with the doctor taking care of your loved ones.
Although the app is free for iTunes users ( only download), if you can make $ 6.99, it would upgrade the app inside the app to share all the splendid features inside.
You may also like Facebook Portal vs Echo Show for Elderly
Best Free Apps To Check On Elderly Parents
#4. American Red Cross' First Aid App
A pioneer app and a high-ranking app that is considered helpful to all, and especially when there is an emergency.
The app is simple to understand and handle, and well-detailed instructions are available. It includes emergency calls to 911 and all the requisite steps to be followed with videos that educate on first aid procedures, although it is not a substitute.
Free-to-use and download using Google Play or Apple Store play a vital role in emergencies.
#5. CareZone App
As the app's name indicates, it is more inclined to care for your elderly parents. The app allows easy storage of all medical and health information about your parents and also medical information.
The app allows systematic monitoring of the dosage to be followed, with the physician and pharmacy details logged in.
However, the top feature of this app is its capability to simultaneously send a voicemail message to a maximum of 100 people who are part of your contacts.
The app gives clear instructions to other members who share this app on new caregiving tasks or assignments and enables sharing of information on the progress of such tasks.
You may also like Best Video Calling Device for Elderly
#6. Medisafe App
Managing the dosage of medicines in the most orderly manner is considered very difficult.
When one tries to remember what medication follows the previous dosage mentally, it often leads to confusion, and the result of that could be fatal.
The Medisafe app allows perfect monitoring, and the stress to remember is removed. Once the information is stored, the app rings in early reminders along with refill ones! Reader's Digest and CNN have celebrated the app for the reports it generates consistently and its ability to share such messages with healthcare personnel to progress in the right direction of cohesive care.
#7. MyCalmBeat
There are various ways to manage stress, and correct breathing is one of them. MyCalmBeat is the app designed to aid the caregiver to learn this art and pass it on to his loved elderly ones. The features of MyCalmBeat are:
Set the breathing rate

Set the exercise time

Let the animation on-screen guide yoU
Control over your breathing; lowering it step by step is the best way to eliminate stress. The app's end objective is to enable the best breathing exercises for the elderly loved ones and the caregivers who also experience stress while expediting their responsibilities. Android and iPhone users get this app free.
You may also like Best Laptop for Elderly
#8. CaringBridge App
The CaringBridge App lives up to its name of bridging siblings who share similar feelings on taking care of their elderly parents. The app enables the synchronization of all siblings and monitors the health of their loved parents. They can share the information and discuss what's best for the elderly. The other top features include privacy if set so.
#9. Pharmacy Pro
The app emphasizes managing the medication of your loved ones, just like the other similar app known as Medisafe.
The additional feature of Pharmacy Pro is that it pays equal attention to economizing your medicine purchases.
The app is so intelligent that it details your medication requirements and then compares the different prices at which it is available in the local pharmacies to the ones you can order by mail. After you make a comparison, it chooses the lowest-priced product.
You choose a one-time refill when it places orders with giant pharmaceutical chains like Walgreens, Rite-aid, etc.
If you are looking for ways to help the elderly remember medications, this app is perfect for you. Timely reminders for medication are there, but it has one more exemplary function.
The app is smart enough to locate your pills as it can read shape, color along with the imprint. The app is for Android Devices only.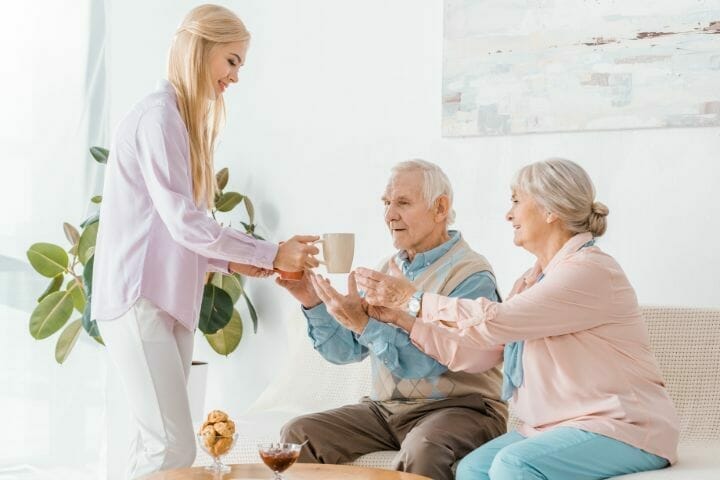 #10. Lotsa Helping Hands
You may not feel satisfied that you are the only one taking care of your loved elderly ones. The app allows you to form a community digitally with the loved one at the center. The interactive calendar resident in the app helps keep you informed of certain things like visits to the doctor and their timing, creating the rides to keep such appointments.
As indicated earlier, the app keeps the community that you created in it informed on all health issues surrounding your elderly loved ones. As you can quickly type in the latest information or all, the app can work only on iOS. However, the good news is that the app is user-friendly and can interact directly and efficiently with the website.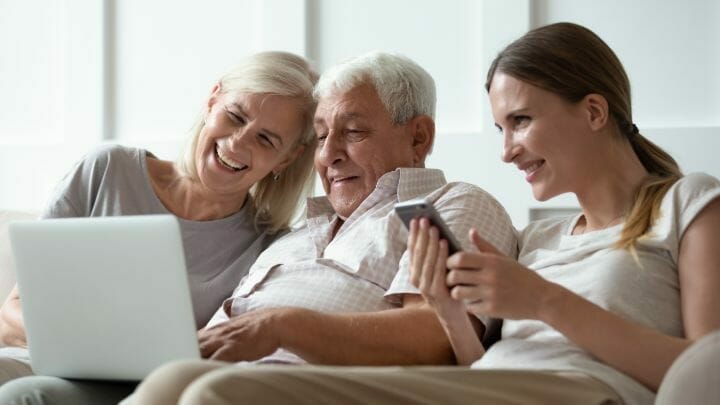 #11. Alzheimer's Caregiver Buddy
The app is narrow in its purpose. This app helps Dementia patients or Alzheimer's patients in your family. The app provides the caregiver every tip and aid about people who are suffering from such ailments.
Moreover, it lights up the path for the caregivers on how to handle the medication, communication, behavioral patterns in everyday life. The salient feature of this app is that there is a 24-hour' Hot-line' from which you can seek help and information. It is free for iOS and Android users.
You may also like Alexa vs Google Home for Elderly
#12. Caregiving Buddy App
Yet another app from the Alzheimer's Association but created for specific purposes to aid both kinds of elderly patients who have Dementia and Alzheimer's. The app provides and arms the caregiver on how to communicate with their loved ones by helping them communicate better as their behavior is not predictable at all.
It takes the caregiver the daily routine to adopt when handling their loved ones.
In addition to the above, the other salient features are:
A helpline that works 24/7

Inform the caregiver of activities that they could engage their loved ones with and, as a result, stimulate their mind

Warn and advise the sudden aggression that their loved ones may exhibit in just a second

How to handle sudden bursts of hallucinations.
The app is available free for android and iOS users.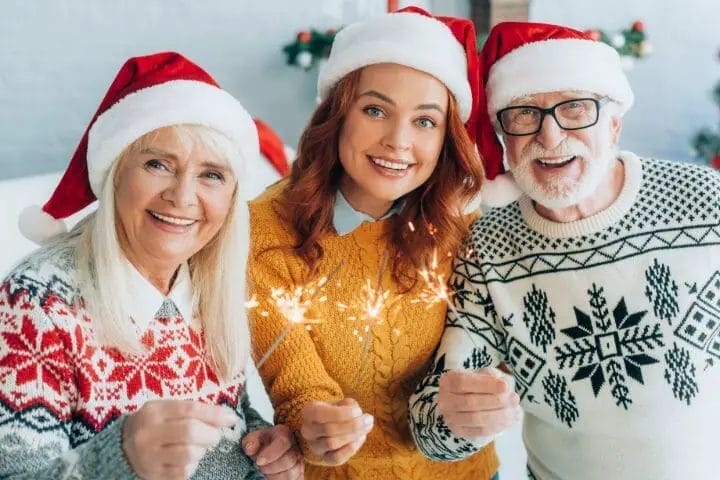 #13. Headspace App
Yes, Caregivers are that particular lot who take extraordinary care of their loving elders and assist them every day to make their lives as usual as possible.
But, what about the caregivers themselves? Their lives are also under stress as they always have their hands full, taking care of extended families!
The headspace app comes in handy on such occasions. It guides the caregivers into a routine to follow of their own. The app tries to reduce the stress due to caregiving and promote sleep which they richly deserve. The app has meditational courses that one can practice to bring down their stress levels and manage their lives better.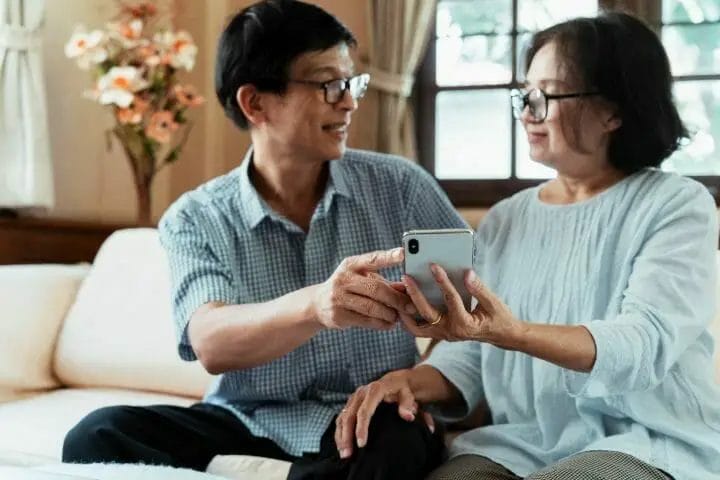 #14. Virtual Hope Box
A brainchild of the American military, the objective was straight-forward and straightforward; Help people out of their stress. The app prepares the caregiver to bring their loved elderly ones out of hopelessness or cope with PTSD.
The design of the Virtual Hope Box consists of various activities that would inspire loved ones and distract them from their mundane thoughts.
Activities such as games that are not too challenging in nature and meditation that guide them step by step are few. They are flexible, and you can fine-tune each activity to suit the present situation. It is free for Android and iOS users.
#15. Pacifica
One can draw similarities of this app to Virtual Hope Box. The difference lies in the fact that many methods are in it, accompanied by many coping ways. It also tracks your loved one's emotional state.
Virtual Hope Box indeed has more features than Pacifica. Still, the latter enjoys a community gathering ( digitally), and you can share experiences here with many encouraging words that would lift your loved ones mentally. The app is free for Android and iOS users.
Conclusion
Technology has many uses, but the best one is these apps that promote humanity and caring. Each app has a unique feature about them, and sometimes standard features do exist between them.
When children grow, become adults, and have their own families, it is a complex workload to manage with their elderly loved ones also entering the fray.
The apps bring down the hard work which would have otherwise been present. They lend that extra edge of care and love and the apps' meticulous approach to prepare the caregiver.
Many of the apps are free, with a few exceptions. And that has to be appreciated as caregiving on its own is an expensive affair.