Age affects vision. Launchers enhance smartphone accessibility. In this article, we discuss the best android launcher for elderly and many good alternatives.
In today's world, we all have smartphones in our pockets, regardless of age or other factors. But have you ever wondered, are phones good for seniors? As we know, age affects vision; when a person starts getting older, their eyesight declines. 
And when it comes to using smartphones, many senior citizens struggle with the use of such devices. With so many features, functions, small icons, etc., it becomes tough to use, especially for low eyesight people. By the way, we have a separate article best video calling device for the elderly.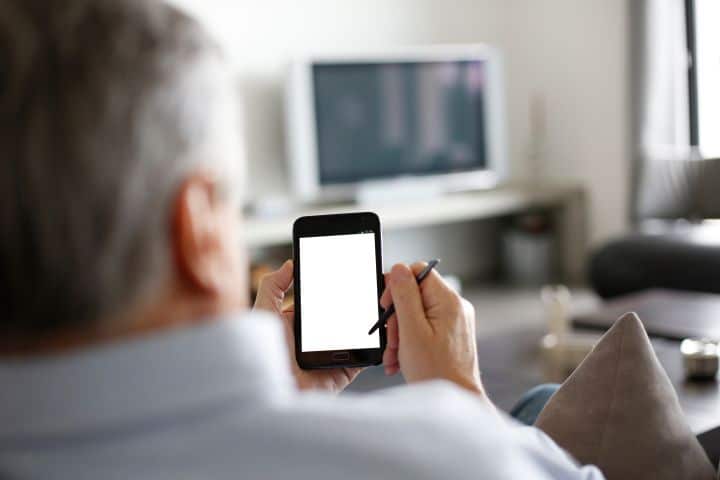 Many manufacturers of smartphones do not intend to make user-friendly smartphones for seniors due to their complicated features. But now, you don't have to worry, and there are many Android Launchers for the elderly available in the market that allow them to use smartphones and make the functions accessible. 
Below is a list of good android launchers for the elderly. Installing them can ease the smartphone's user experience, and many are specially made for people who struggle a lot with smartphones. 
We have stuck our neck out for Simple Launcher is the best android launcher for the elderly. Read on to know why.
Top 10 Best Android Launcher for Elderly
# Simple Launcher 
As the name says, it offers a simple and easy-to-use interface. Once you install a simple launcher on your senior's smartphone, you will get an accessible home page. On the home page, all essential icons are inserted, like phone, messaging, and contacts.
Also, there are two widgets offered by the launcher for weather and time. This is among the best android launcher for the elderly as it comes with bold and big fonts of applications so that no one accidentally touches other icons. Also, you will get an additional page on the left side, where you can create shortcuts of frequently used applications.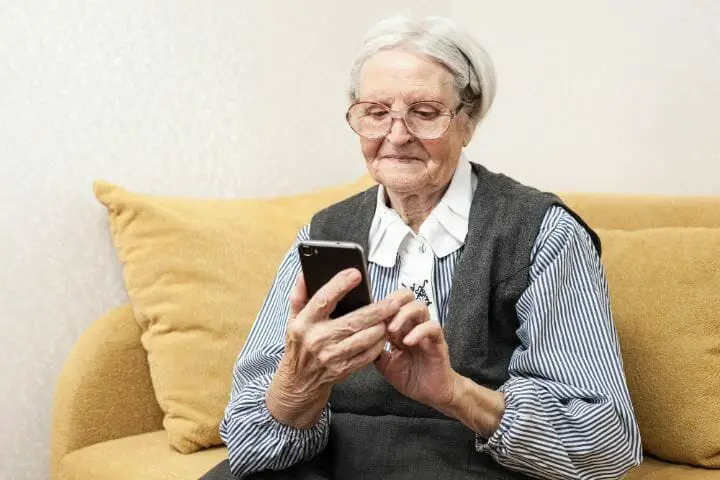 Additionally, there is an SOS Red button for emergencies or a quick call to frequent contacts on the left side. The simple launcher features an edit lock switch so that the user doesn't mess the layout, which is also applicable to volume control.
Simple launcher is free to install, and you can visit the play store and easily download the launcher to make your phone accessible to seniors. This is the best android launcher for the elderly.
You may also like How to Keep Seniors Safe on the Internet
# Big Launcher 
Once you install a big launcher in your grandparent's smartphone, you will get a simple home screen of the android phone. This best android launcher for the elderly replaces the phone's wallpaper with a blank background and changes the home screen layout into a grid arrangement.
There will be no application names; instead, the launcher offers bright and unique gradients that are easily visible to seniors; this is why it is considered the best launcher for seniors. The big launcher also displays the battery, time, and date of the home screen's top.
The launcher has a single page by default with six blocks, including phone, messaging, camera, contacts, etc. It also gives you an option to remove or edit the blocks as per your requirement.
Also, Big launchers feature set actions, and you can make shortcuts of the blocks as per your choice. The big launcher has its own set of apps for phone calls and contacts. The applications follow the same layout and language as a launcher.
Furthermore, a big launcher offers great personalization of tools. You can easily change the font sizes, theme, and more. You will get two versions of Big launcher, one is free that offers a standard user interface, and for another version, you have to pay some amount to buy the premium version. 
# Simple Mode 
Simple mode is just another application that solves the complexities of android phones, especially for older people. The operation of the android phone has become easy with the help of simple mode. Like other best android launchers for the elderly, simple mode also has large blocks for easy accessibility and operations. You will get all information and shortcuts in big blocks.
All the blocks of simple mode have a transparent background. Such a feature goes well with every background and does not hinder the visibility of texts. There is a breakage of the home screen applications into different panels to easily group the panels into frequent contacts, settings, or any other app. Also, the launcher features notification dots for easy accessibility of the phone and message app.
In case your senior has an entry-level android phone, then nothing is best than Simple mode. The beauty of the launcher is it is easy to download with only 2MB size. There are no charges to install the launcher, it is free, and anyone can install it. 
You may also like Alexa Uses for the Disabled
# Senior safety Phone 
Senior Safety Phone launcher is the best android launcher for the elderly. It is similar to other android launchers. The senior safety phone launcher's main feature is its old look, and usually, many seniors are familiar with the interface. The launcher offers a bottom row of normal apps like phone, messaging, contacts, and more. The bottom row is the fixed row, and apart from the fixed row, the launcher has to offer grids of contacts and other apps on the remaining screen.
You can customize the remaining screen as per your need. There is also a safety lock system offered by senior safety phones, especially for volume control and settings. The development also introduces many add-on utilities, like medical emergencies, reminders, and so on. The launcher is free to download; also, you can download the premium version to have a better interface. 
# Help Launcher Deluxe 
Help launcher deluxe comes with many big buttons for easy accessibility, and it is simple to use by the elderly. The launcher gives a more comfortable experience to senior people. There are many buttons with a wide bar on the launcher's home page that displays all essential controls such as phone, messaging, and contact.
The launcher also helps organize all similar actions and apps in one button, like in messaging button, you can easily manage all similar icons like WhatsApp, Gmail, and so on. The main feature of the help launcher deluxe is it allows you to change the wallpaper easily by swipe upright to life on a space.
Another main highlight of this best android launcher for the elderly is it provides a beginner-friendly interface with many system settings. From the settings option, a user can easily adjust the brightness of the screen and volume control. It is free to download the launcher. 
You may also like Facebook Portal vs Echo Show for Elderly
# Square Home 3
Although this launcher is not specially designed for the elderly, its windows home-style makes it similar to a simple launcher for the elderly. It comes with colorful square tile that offers a hassle-free customer experience. The user can place any tiles on the home screen as per the need. Customization of tiles is also available with Square Home 3 launcher.
Additionally, Square home 3 supports widgets and has many of its own, allowing the user to add anything from WhatsApp control to music control to the home screen. This best android launcher for the elderly comes with limitless personalization options. The launcher is free, but it has paid version for some features. 
The Final Verdict 
All the above best android launchers for the elderly are third-party launchers that allow users to use android phones without any complications. Give your seniors the best way to use a smartphone. 
If you are looking for more senior-friendly devices and technology such as laptops, intercoms, and other mobile apps – don't forget to read our other articles.